Description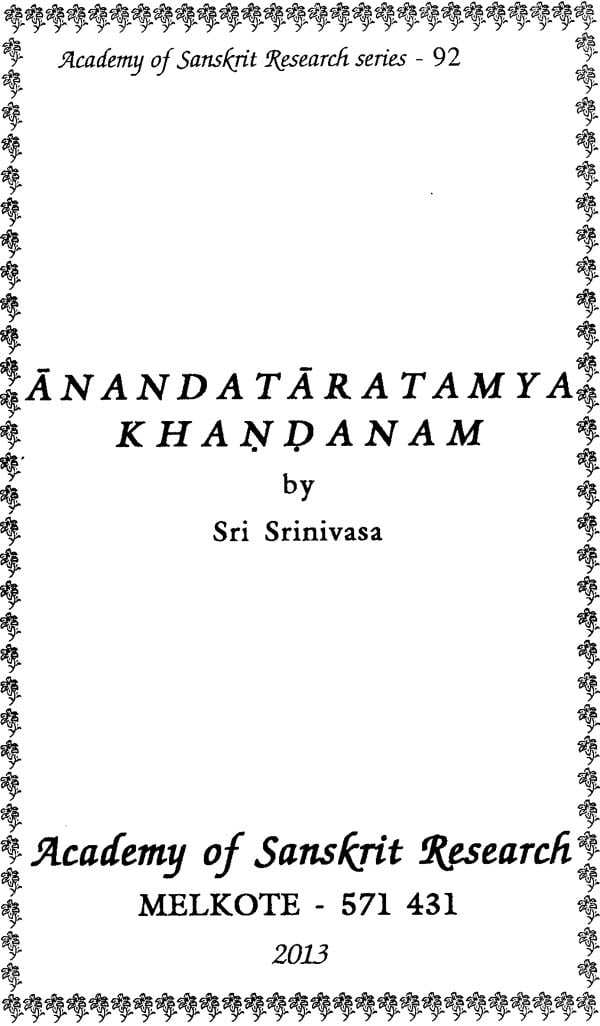 Preface
Academy of Sanskrit Research at Melkote has been engaged in research and publication activity since its inception in 1977. In the process it has more than 120 publications to its credit. This time it takes pleasure in bringing out a title 'ANANDATARATAMYA-KHANDANAM'. Though short in length this work of Sri Srinivasacharya centered on 'Anandavalli' of 'Taiattiriyopanishat' is profound in its content. The subject-matter deals with disputing others' position on differentiated states of supreme bliss'. The author conforming to 'Ramanuja' school of thought logically presents his view.
This work has been published out of our palm-leaf manuscript collection preserved by ASR. Academy has a proposal to bring out a work from its unpublished manuscript collection in the action plan. We are to publish works on our tradition, culture and rich heritage of great value.
We express our heartfelt thanks to Vidwan Umakantha Bhatta, Vid.S. Narayana and Vid. H.S. Hanumantha Rao and others for their efforts in making this work see the light of the day.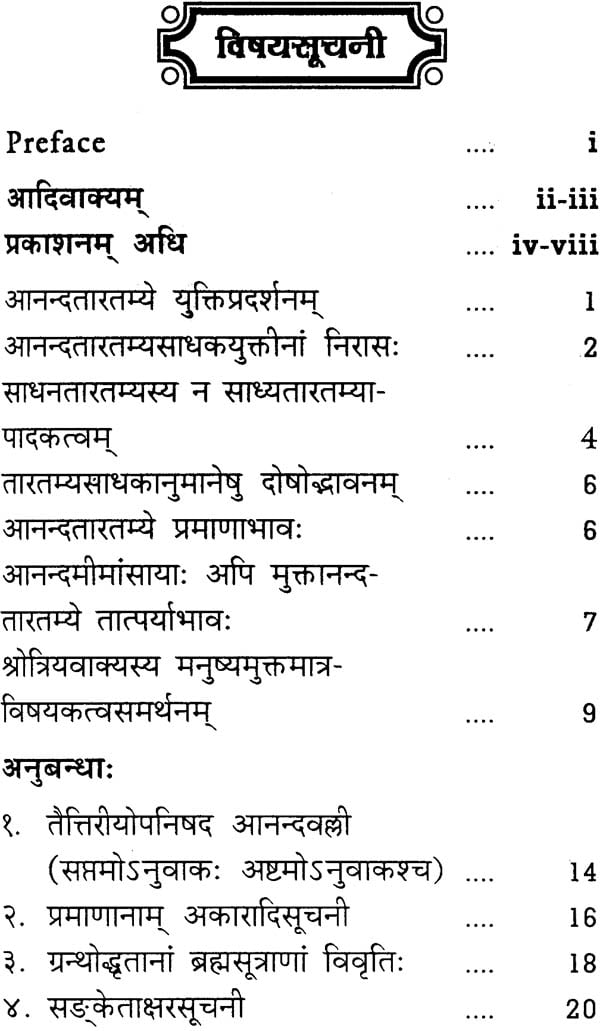 Sample Pages