Description
From the Jacket:
This is the fifth volume in the Architecture of Manasara series by Prasanna Kumar Acharya. It contains well over hundred plates exclusively devoted to the illustration of the text in the other volumes. Every aspect of architecture from the insignificant one of fixing a peg to the elaborate constructing of a multi storeyed structure is taken care of. The noteworthy feature is the minute attention and great care lavished in the preparation of drawing to clarify: the choice of sites for locating villages, town and forts; the abodes for all, be they human, semi-divine or divine, Hindu, Buddhist or Jain; the structural parts like the foundations, basement columns and entablature; the components like niches, windows and doors; the part such as functional living room, the utilitarian gate-house and the ornamental pavilion; the furniture like the couch, bed-stead and throne; the vehicles for usual transport, rigorous battle and ceremonial display. The views-plan, section and elevation-are drawn to scale. Brief description is added wherever necessary. No effort is spread to help in obtaining a clear and quick grasp of the topic.
Research scholars, architects, engineers, designers and conservators shall find this volume highly useful in comprehending ancient Indian Architecture.
Sample Pages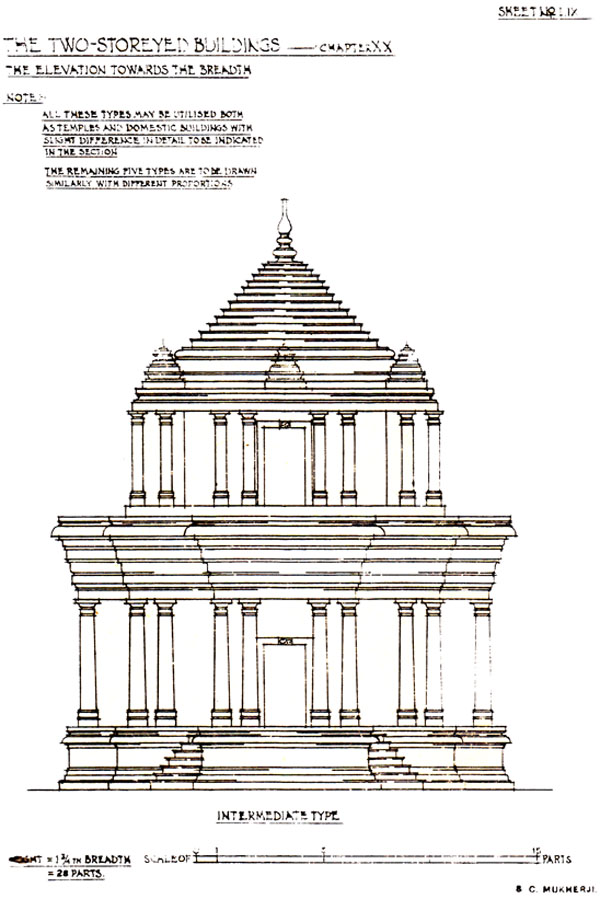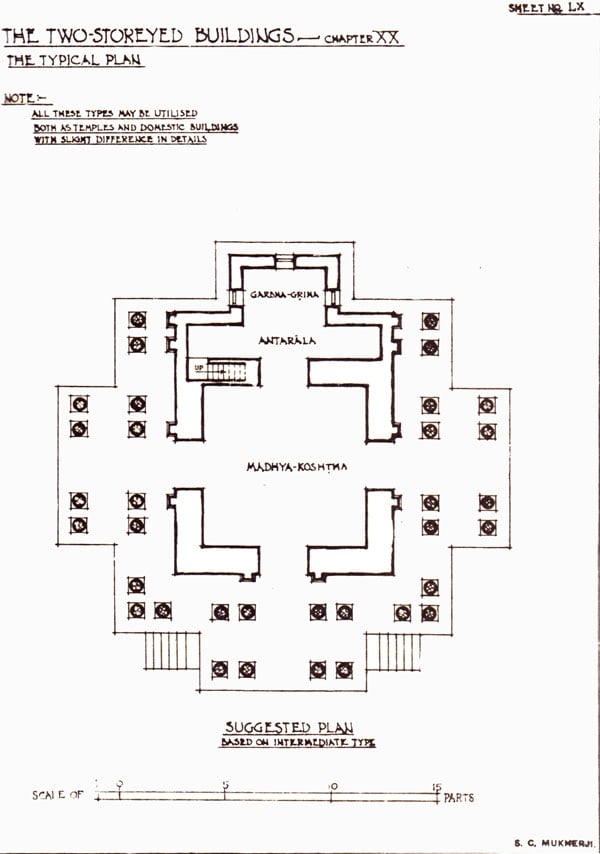 ---
Free Shipping. Delivered by

to all international destinations within 3 to 5 days, fully insured.
---