Description
Introduction
BHAKT AMARA STOTRA is a divine and miraculously effective Panegyric. The devoted author, ACARYA MUNI MANTUNGA experiences close proximity with the divine goal. The flow and force of this incessant stream of devotion is for the first Tirthankara ADINATHA. Each and every word of Bhaktamara stotra reveals his enlightening devotion and infinite faith in the Lord.
It is said that Vrddha Bhoja, the ruler of Avanti, with the intention to witness a miracle chained and imprisoned the Acarya under heavy locks and guard. The Acarya remained in meditation for three days and on the fourth morning composed this Panegyric in the honour of Lord Adinatha. The moment he chanted the forty sixth shloka his shackles, handcuffs and locks broke and the Acarya came out of prison. This incident astounded the king and he became an ardent devotee of the Acarya.
The importance and effectiveness of this panegyric has increased instead of decreasing with the passage of time. According to scholarly monks the composition of this Stotra is based on the Science of mantra. Every single stanza and letter is capable of evoking various effects. The dedication, purity, concentration and regularity of the devotee is helpful in attaining the Ultimate Goal.
Devotion has strange powers. Faith gives infinite strength. The secret force of Devotion fused with this science of Mantra surely bears fruit. We hope this stotra may bless your life with increasing experiences of peace, tranquility, bliss and Divine prosperity.
Sample Pages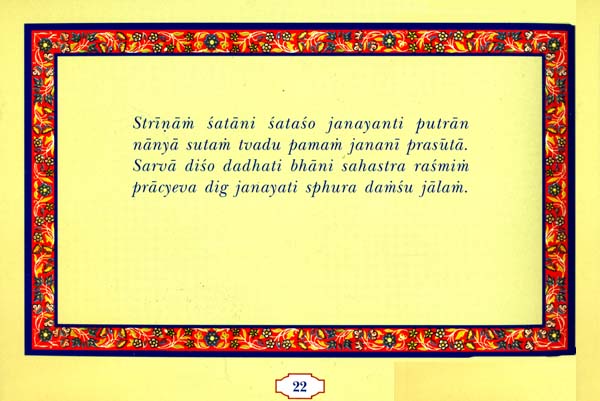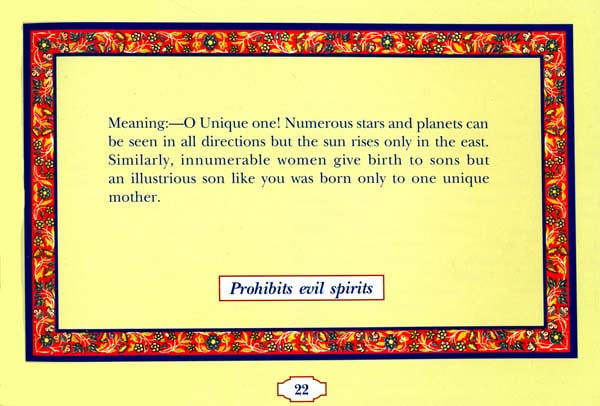 Sample Pages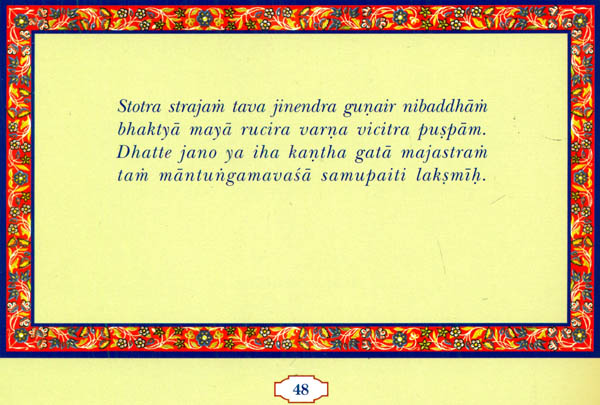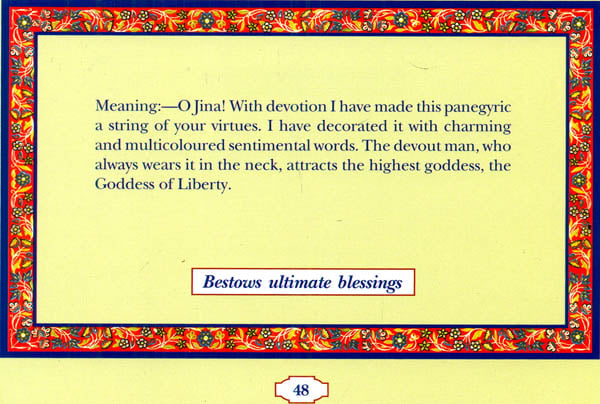 >