Description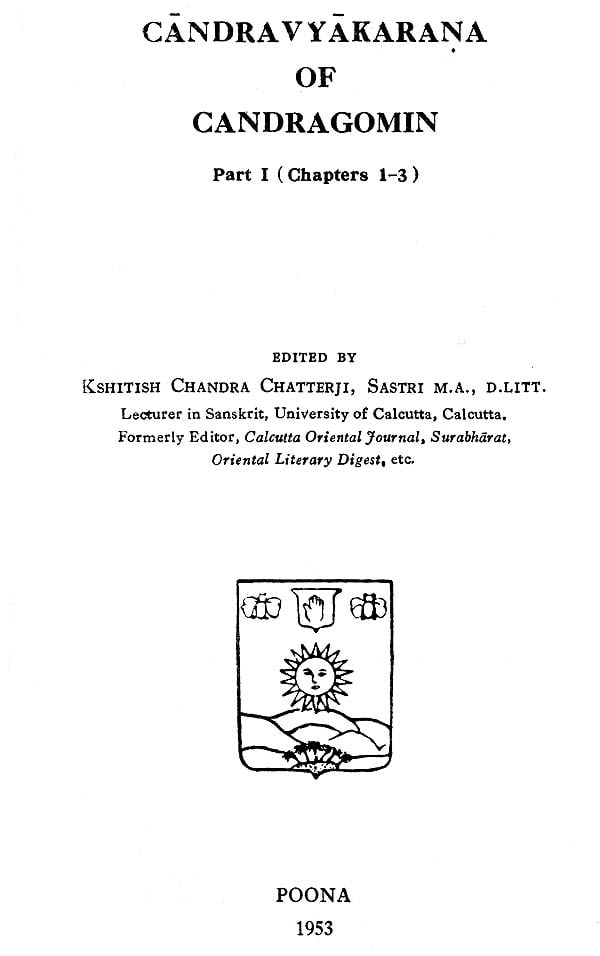 Volume I
Preface
The Candra Vyakarana was the first great revised edition of the Astadhyayi of Panini, embodying all the suggestions and corrections of Katayayana and Patanjali. It has profoundly influenced later systems of Sanskrit grammer and appears to have been particularly popular in Bengal, Bengali commentators on grammer and lexicon quoting profusely from this system. It marks as revolt against the use of arbitrary monosyllabic technical terms and Candra tries to avoid studiously all such terms (Candropajnam a-samjnakam vyakaranam). How far he has succeded in this attempt will be considered in the Introduction which will form a part of Volume II of this work.
Though this system of grammer was so popular in Bengal even a few centuries ago, not a single manuscript of the work has been preserved here. Liebich did a great service to the cause of Sanskrit learning by bringing out two edditions of the Candra Vyakarana, the first containing the text only and the second the text along with the Vrtti which is attributed to Candra himself. Liebich's book have along gone out of print and the need of a new edition was felt strongly by scholars, especially by grammarians and lexicographers. No apology is therefore necessary for the present edition, which though based upon Liebich, utilizes the quotations in the commentaries of lexicons and of others systems of grammer current in Bengal and suggests better readings in many cases. For facility of comparison, the views of Panini, Katyayana and Patanjali are quoted under every rule. Bhoja's Sarasvati- kanthavharana is the second great revised edition of Panini, and rules from Bhoja also have been given in every case.
The second volume will contain the remaining three chapters of our grammer along with Candra's Dhatupatha, alphabetical index of rules. Unadi Sutras with index, introduction, Errata, etc, etc.
The best thanks of the Editor are due to Dr.S.M. Katre, the Direction of the Deccan College post-graduate and Research Institute, Poona, for including the book in the Sources of Indo Aryan Lexicography Series.
Volume II
Preface
The first part of the Candravyakarana comprising chapters 1-3 was published by the Institute in 1953. The second part of the work which consists of the remaining three chapters of the text followed by the Candravarnasutras and an alphabetical index of the sutras is now being published after a lapse of about eight years. The second volume was to contain an elaborate introduction by its learned Editor Dr. Kshitish Chandra Chatterji along with Candra's Dhatupatha, alphabetical index of roots, Unadisutras with index etc., but because of his ill- health he could not attend to these matters. We hope he will soon recover to complete his learned and elaborate introduction to this edition of the Candravyakarana, which is considered to be the first revised edition of the Astadhyayi of Panini, embodying all the suggestions and corrections of Katyayana and Patanjali.
Sample Pages
Volume I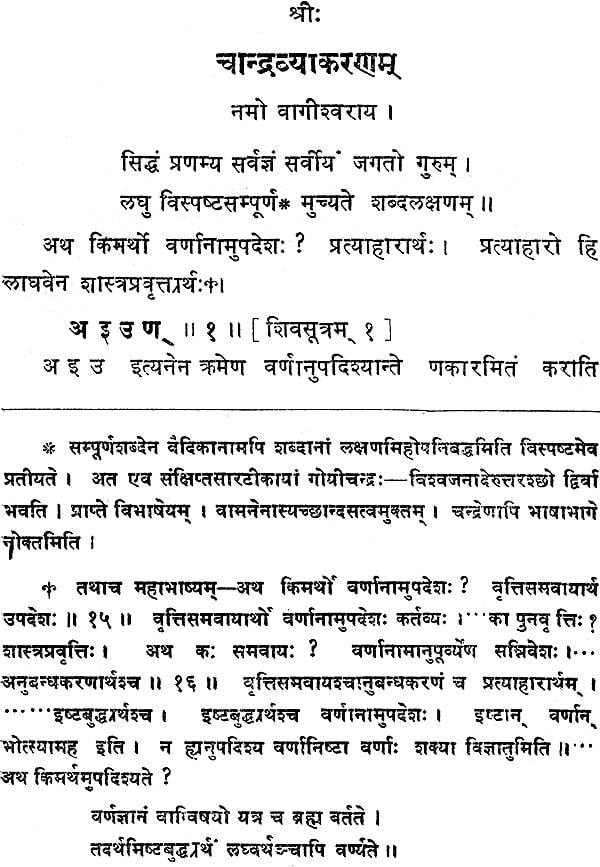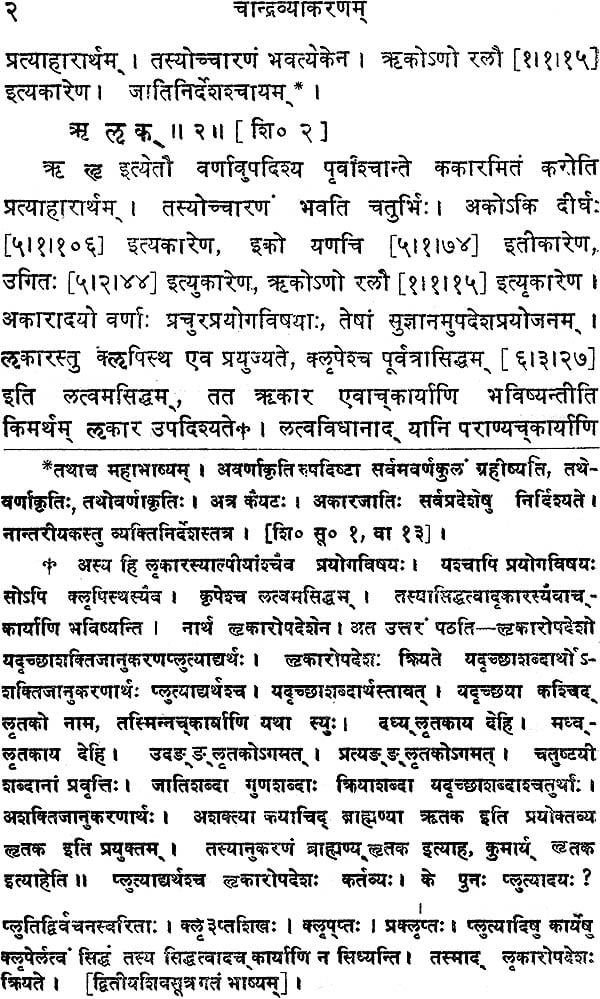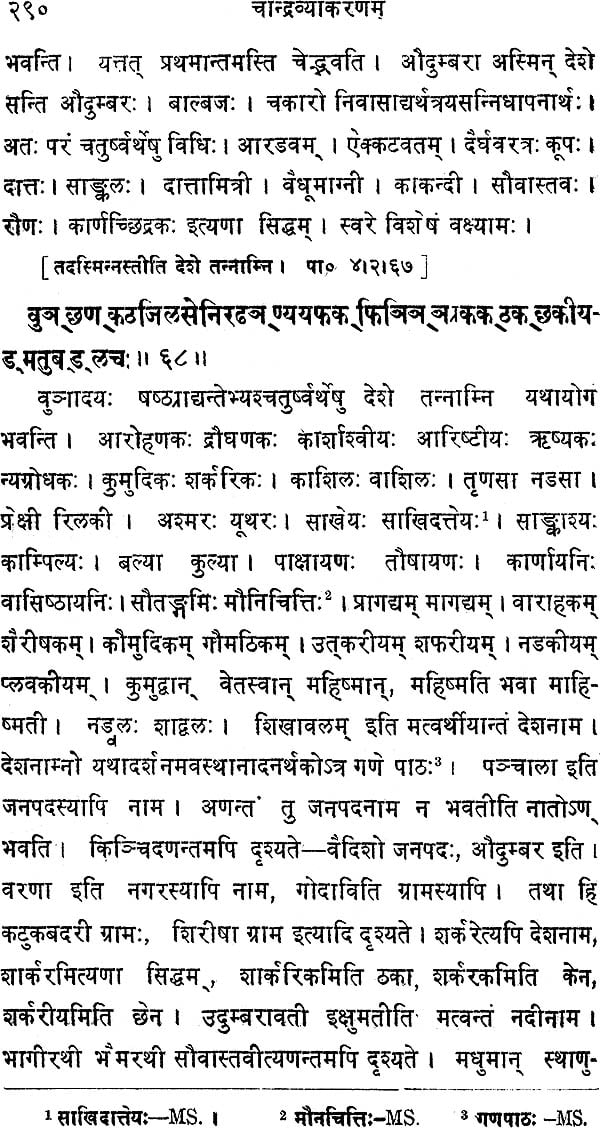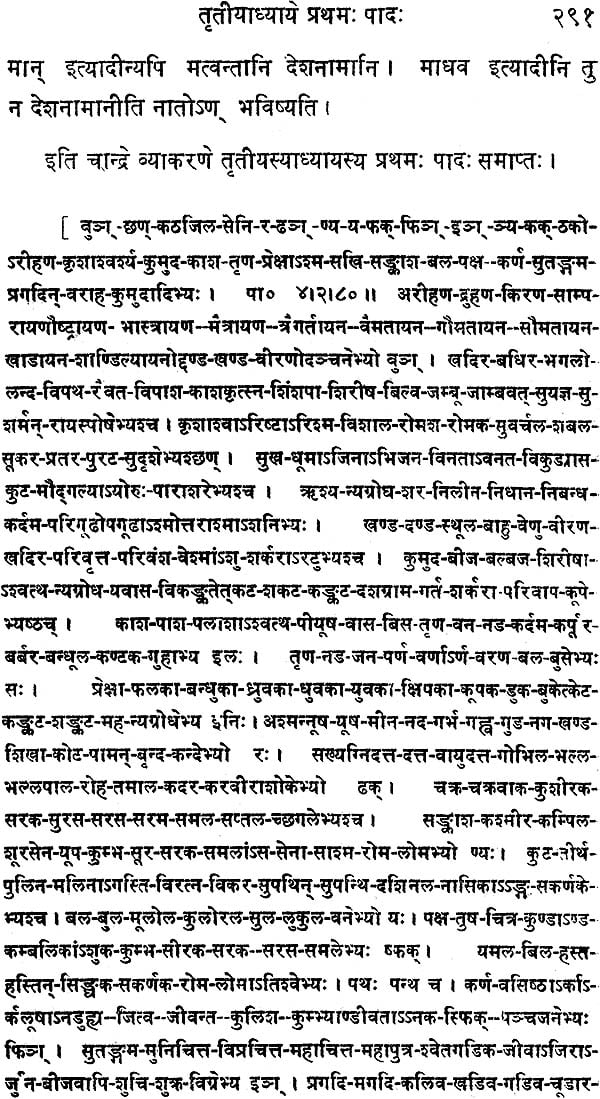 Volume II