Description
About the Book:
The 'Classical uses of Medicinal Plants' contains description of the uses of 395 medicinal plants arranged alphabetically and systematically according to different disorders as documented in Ayurvedic disorders as documented in Ayurvedic treatises right from the Brhattrayi to the siddhabhesajamanimala spread over a span of about 3000 years. In every item exact references have been given so as to enable the readers to consult the original text, if necessary, though, for convenience, the original quotations have also been given in the latterportion of the book entitled 'Sastriya osadhiprayogasangraha'. At the end, two appendices are added- one for diseasewise indication of medicinal plants and the other on glossary of medical terms.
The book would be useful, on one hand, to physicians for selecting effective drugs and, on the other hand, to research scientists who may plan scientific studies on these clues in order to discover potent remedies for problem diseases. This may also serve as complement to Dravyagunavijnana vol.-II and a base for developing Clinical Pharmacology (Prayoga-vijnana) in Ayurveda. Besides, it throws light on identification of many new plants.
About the Author:
Prof. P. V. Sharma is well known for his valuable contributions in the field of Ayurveda. During the last five decades he has written in various aspects of Ayurveda-literary as well as scientific, conceptual as well as historical.
Born on 1st November, 1920 in a small village near Patna, in the family of traditional vaidyas he gradually acquired highest degree in Ayurveda, Sanskrit and Hindi and held highest post in academic and administrative fields. In Bihar, he was, for many years, Principal of the Govt. Ayurvedic college, and Dy. Director of Health services (I.M.). Finally, he was appointed as Professor of Dravyaguna, also as head, and later Director of the Postgraduate Institute of Indian Medicine, also Dean of the Faculty of Indian Medicine in the Banaras Hindu University. He retired in 1980.
Pro. Sharma has been participating in international conferences abroad and has been associated with several committees on Ayurveda on national level. He has authored 40 books and has about 450 published papers to his credit.
PREFACE:
The knowledge of plants began with use and ends in use. In prehistoric age, man started to use plants growing around in various ways as diet and drug. Later on when the concepts were developed their possible mode of action was studied and their properties were defined scientifically. The object of this scientific knowledge was again to enable physician to make judicious use in a more effective way. Looking to the prime importance of prayoga (use), Caraka has said that real expert of medicinal plants is he who is well versed in their use besides their names and forms. He makes sarcastic remarks on those who pose themselves as experts only by identifying the plants in terms of names and forms as even the shepherds posses that much knowledge. The physician is distinguished by the knowledge of their judicious use in various disorders in order to alleviate human suffering. He adds that a plant even if well identified creates havoc if not used properly. The proper use makes a good remedy even out of poison while a good medicinal plant acts as poison if used improperly (CS.SU.1.120-26). According to Caraka, the best among physicians is that who knows the administration of medicinal plants, external as well as internal, combination and rational use. (CS.SU.4.29).
The traditional of medicinal uses has been coming down from generation to generation form the time immemorial. Its knowledge has been flowing in two parallel streams-culture-lore and folk-lore. In fact, folk-lore is the primary source which is reflected and documented in classical texts from time to time. It gives an idea about the use of plants prevalent in that age and region which the author of the text belonged to. This would be evident from going through the texts of Cakradatta, Sarngadhara and Bhavaprakasa. Now efforts are being made on different levels to collect informations about use of medicinal plants prevalent in tribes or circulating in folk-lore. To search for the classical uses is no less important as it throws light on the traditions of their use in Ayurvedic medicine for the last 3000 years based on rational concepts of pharmacology and therapeutics. Thus it would be able to project scientific nature of the study rather than empirical traditional uses in common folk. The present text deals with classical uses of medicinal plants recorded right from the Caraka-samhita (1000 B.C.) to the Siddhabhesajamanimala (19th cent. A.D.)
About 400 plants have been selected for the purpose on the basis of their uses recorded in texts. Ganas (groups of drugs) like triphala, trikatu, dasamula etc. have also been included as they are very popular in society as well texts. Now a larger number of people are using triphala rater than taking singly as haritaki, bibhitaka or amalakai.
In my Dravyagunavijnana Vol. II the therapeutic uses of drugs have been discussed but the classical uses are not given in detail so as to avoid unusual increase in the size of the volume. Thus this may serve well as complement to the above as regards uses of medicinal plants.
Each plant has been labelled with Sanskrit as well as Latin names. In this way, the plants also have identified indirectly. Many new ideas and plants have come to light during the course of study. For instance, on going through various references, it was found that Sarkara which is generally takes as sugar everywhere can not be so in several contexts particularly in those of paste and decoctions and as such has been identified as a plant [Themeda arundinacea (Roxb.) Ridely.] popularly known as 'sarkhara' in Punjab and U.P. Similarly, I have distinguished Morata from Morata, the former (in masculine gender) is Maerua arenaria Hook.f. & Thoms. while the latter (in feminine gender) is Murva (Marsdenia tenecissima W. & A.). The titles may be studied from this angle also.
My one of the dreams was to establish the Prayoga-vijnana (clinical pharmacology) of Ayurveda on scientific footing which I also mentioned in my preface to Dravyagunavijnana Vol. V. The present work prepares the ground on which the above edifice can be erected by some architect in future.
I do not claim for comprehensiveness of this work, nevertheless, it may serve as a guide to the scholars working in this field. The research scientist may also get some clue to work in fruitful direction to discover some better remedies for problem diseases.
I am thankful to all those who rendered assistance in preparing the manuscript. I also extend thanks to the publisher Chaukhambha Visvabharati, Varanasi for publishing this book in a nice way.
Priya Vrat Sharma
November 1, 1995
39, Gurudham Colony
Varanasi-221010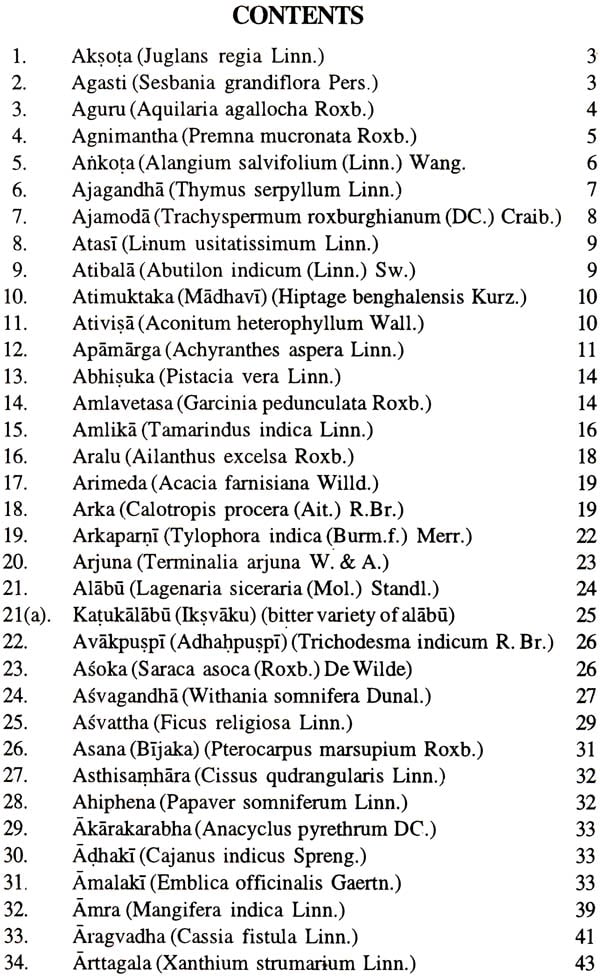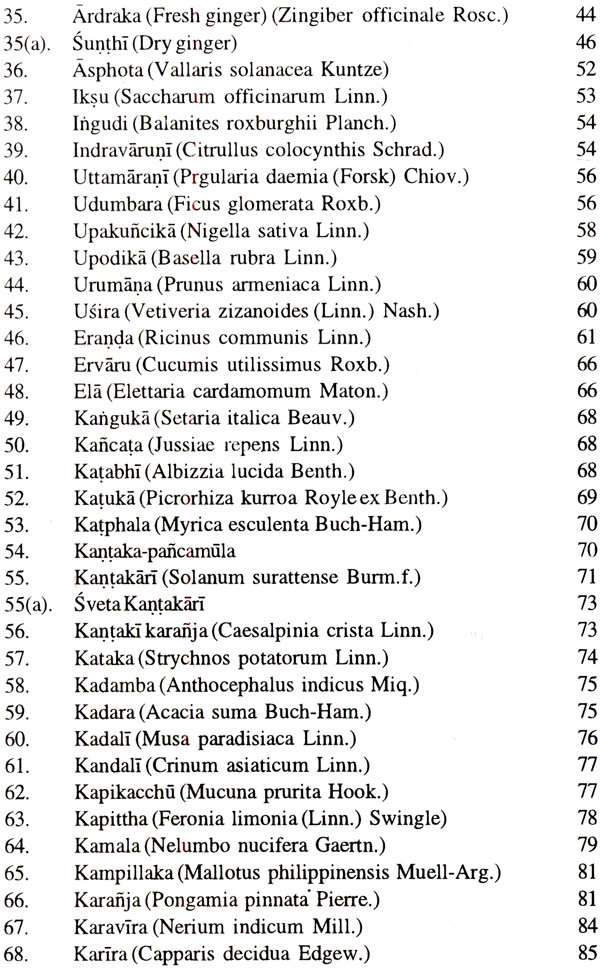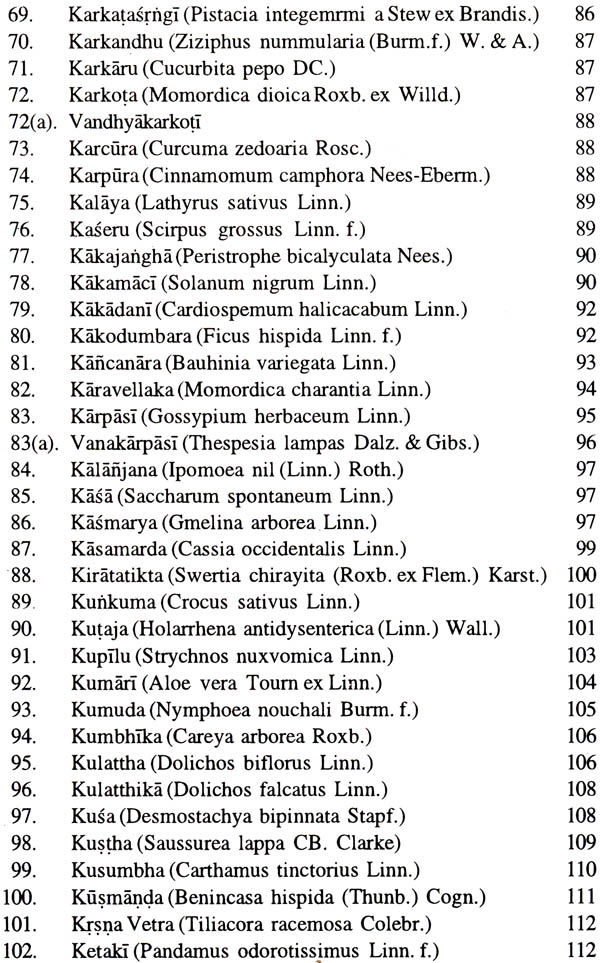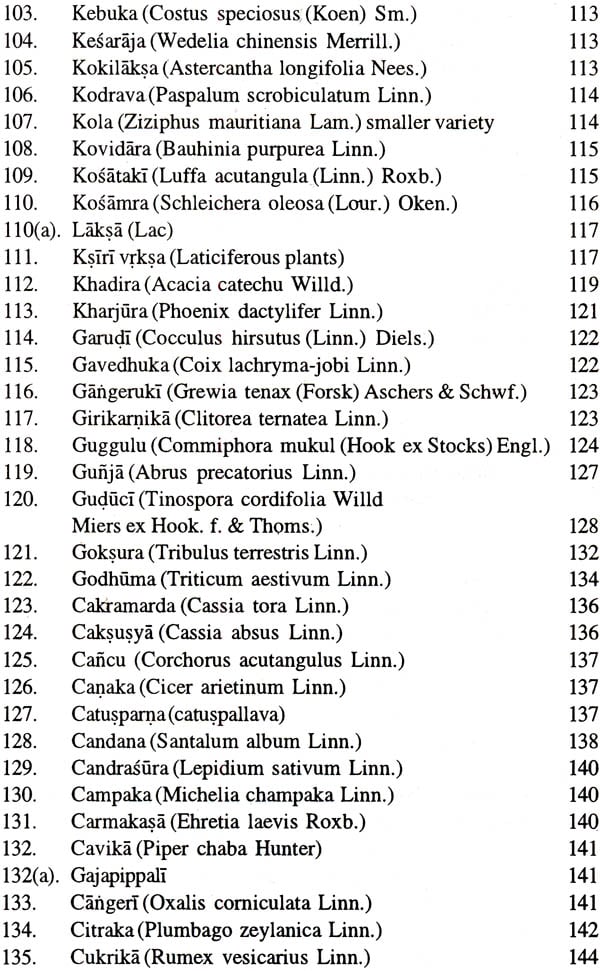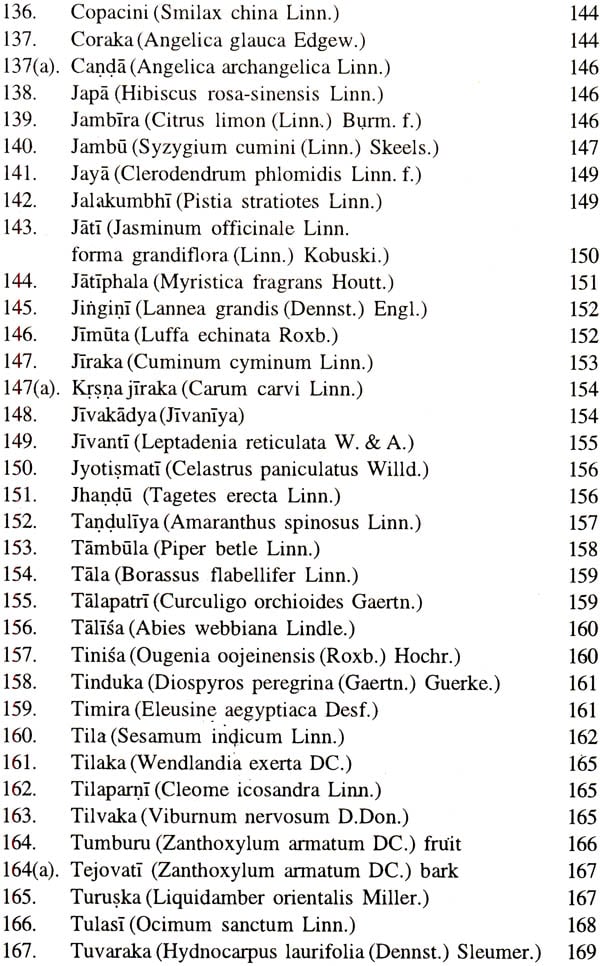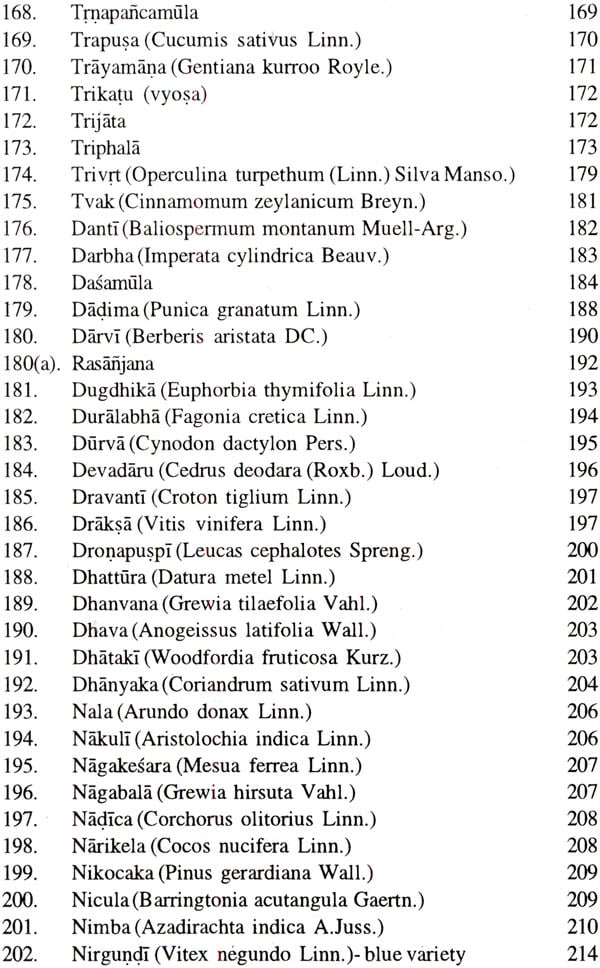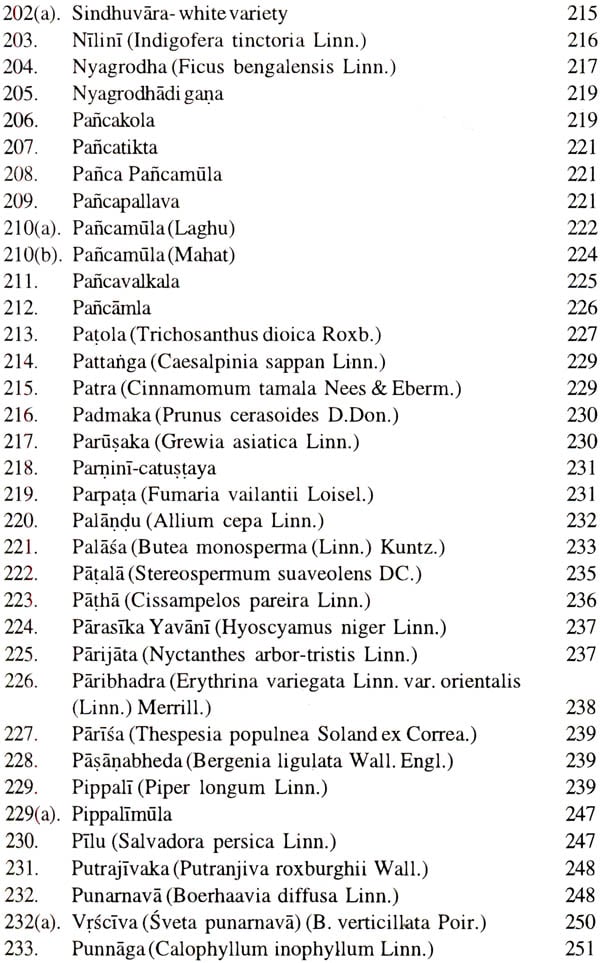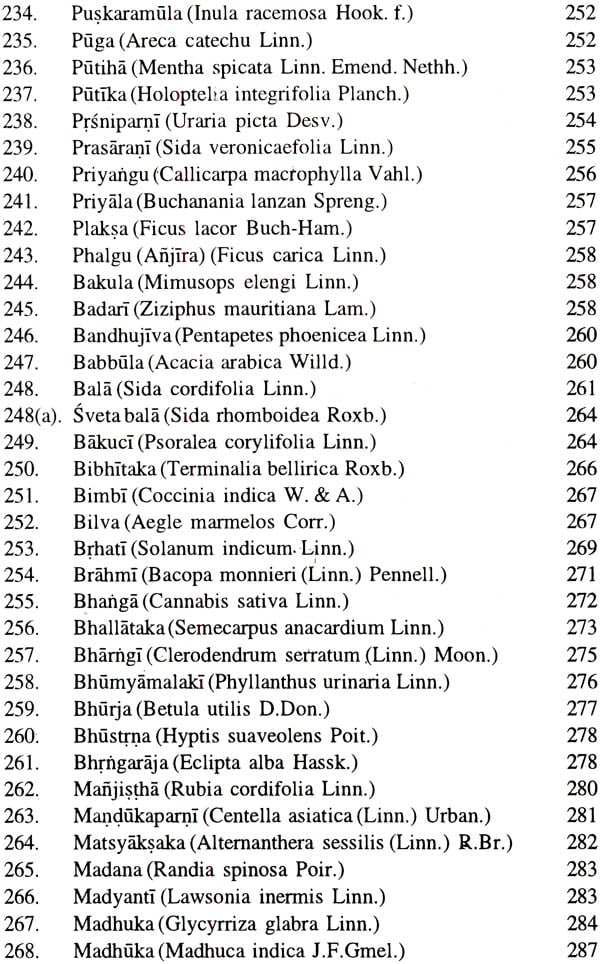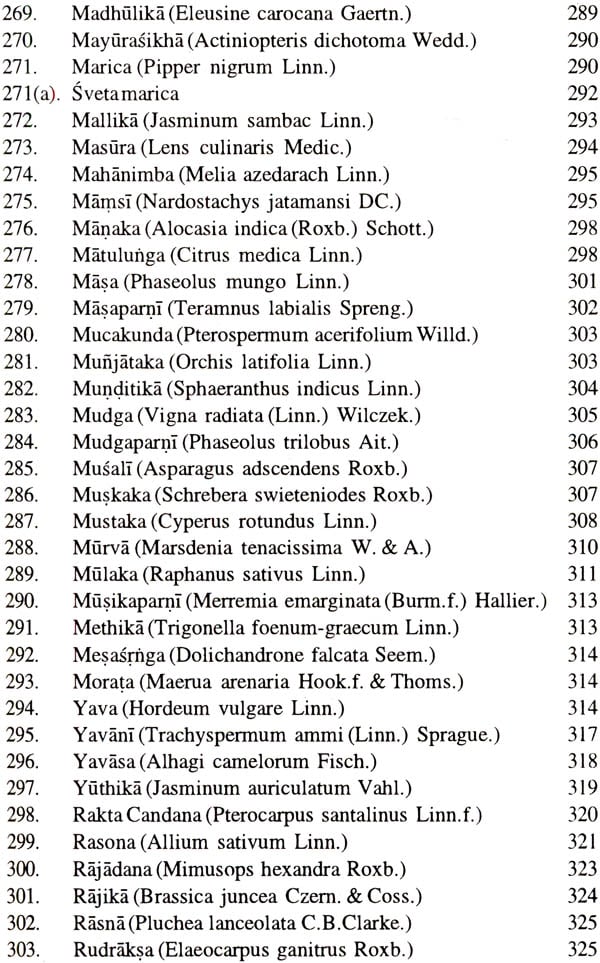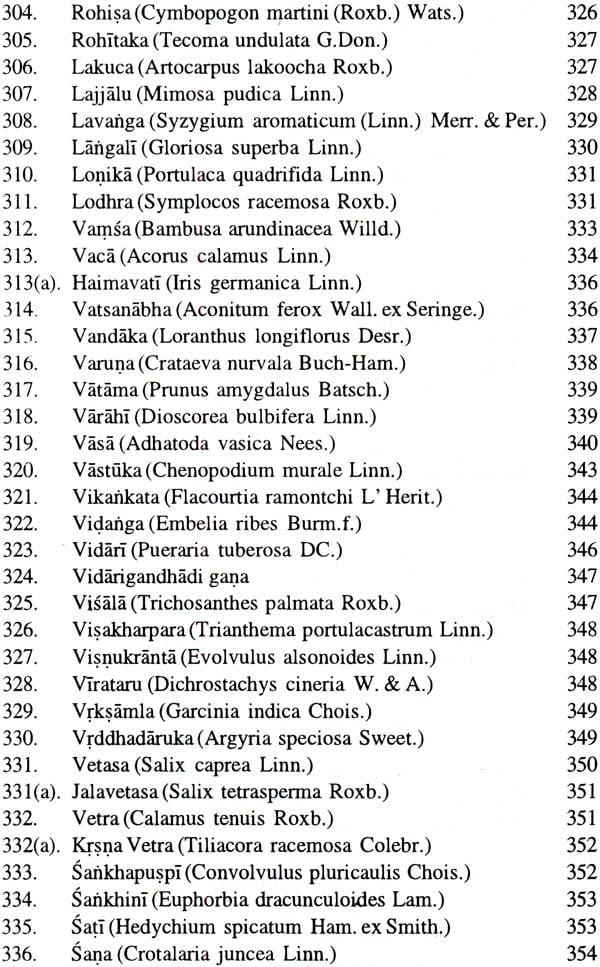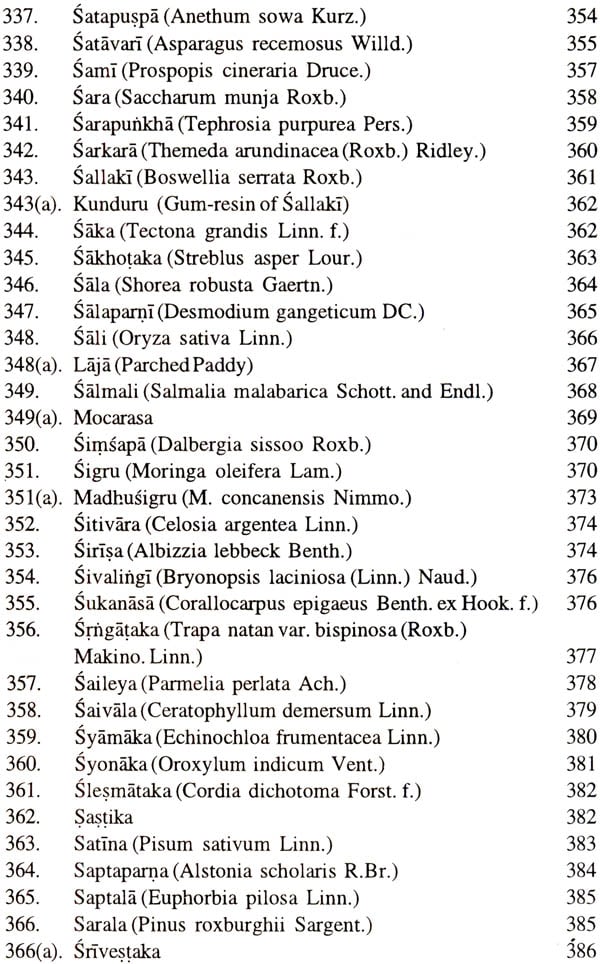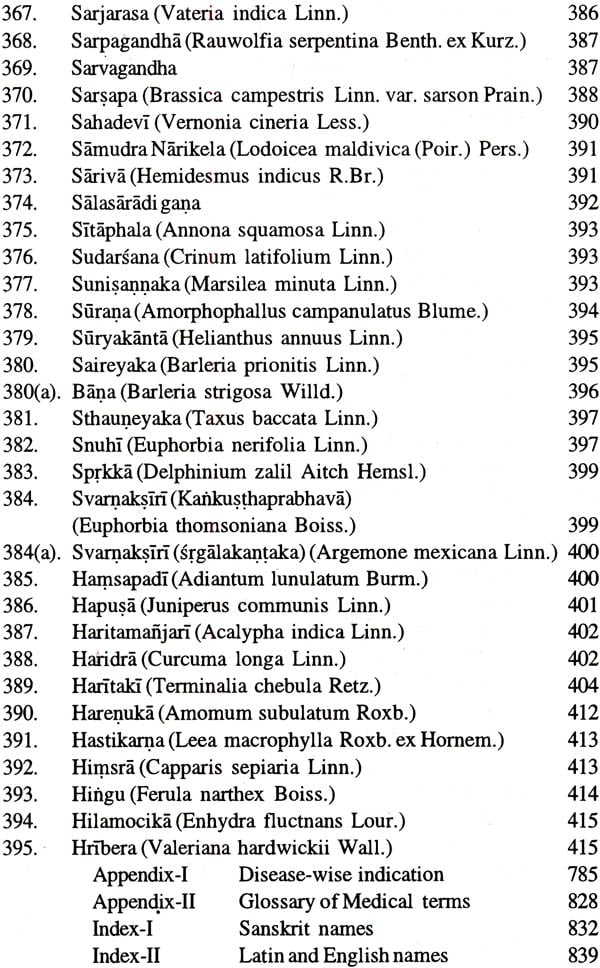 Sample Pages