Description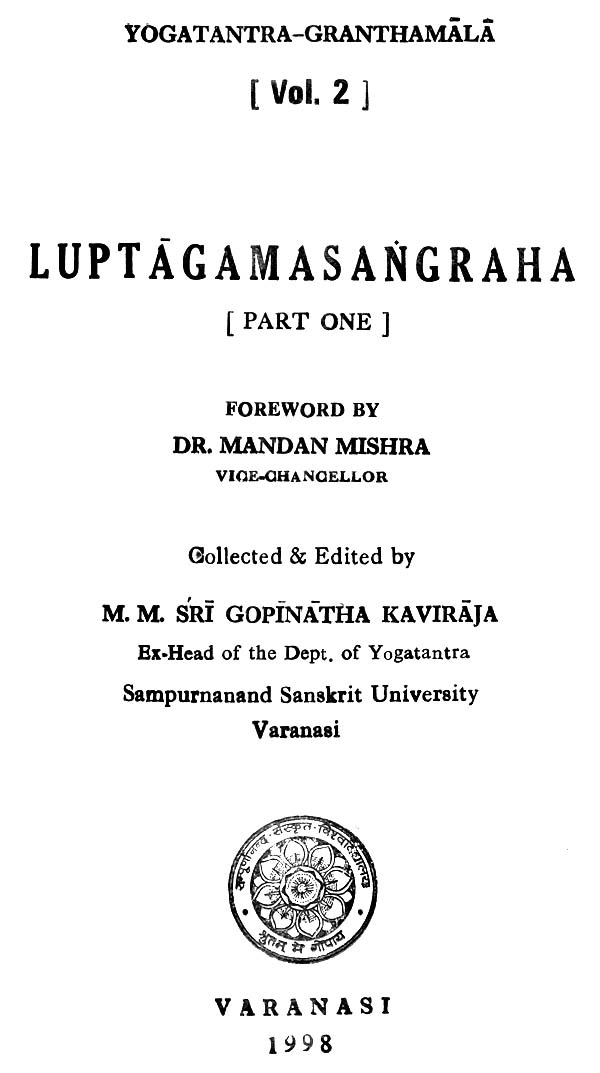 Introduction
Years ago when I was making a special study of Tantrik literature in its sources I used to be struck from time to time with the remarkable depth of wisdom and clarity of insight in the more or less obsolete Agama works quoted in the later literature. Out of sheer curiosity I began to make for personal use a systematic collection of these loose fragments of ancient texts. In course of time this developed into a pretty good collection which seemed to be worthy of publication. The process of collecting the fragments is still in progress. But it has been thought wise to bring out without further delay as much material as is ready for the press and not to wait till the collecting process is completed.
These fragments are culled from a variety of sources and even as they are in their whole or mutilated from they have a value of their own in building up the fabric of a half forgotten or mutilated spiritual culture of great eminence. Many of these fragments are distinctly very old and some others which are not very old but yet retain intact the implications of the ancient traditions.
The present compilation which consists of extracts from nearly 221 works (and authors) is based on quotations from 16 works, The original source works from which the fragments have been collected are varied, including Tantra Texts, old commentaries, Stotras, Prakaranas and works of other denominations.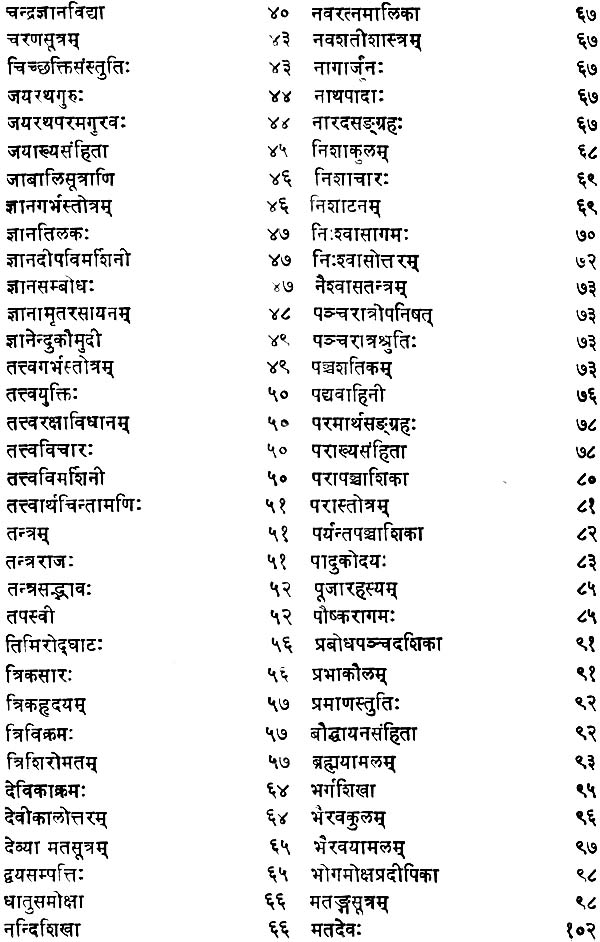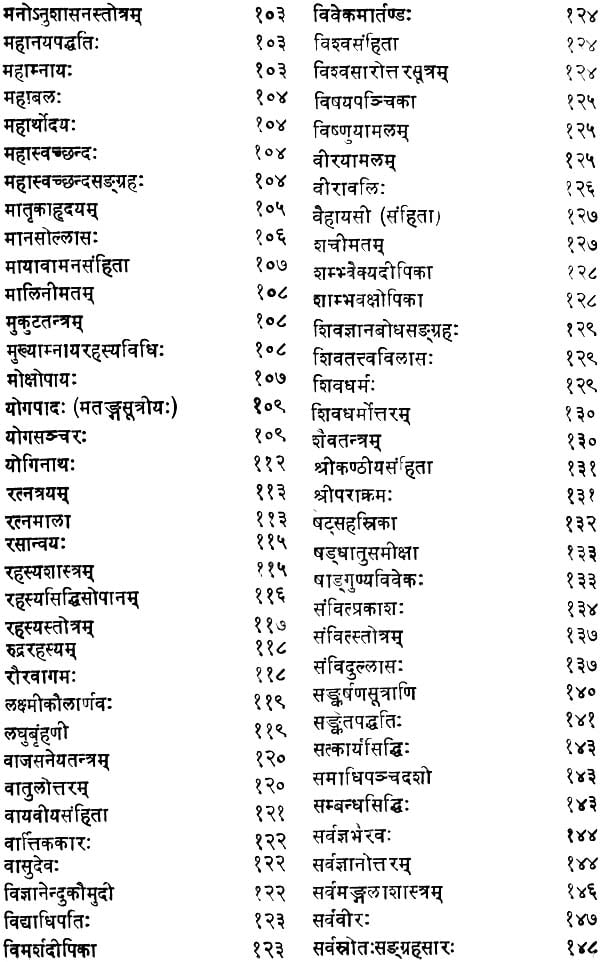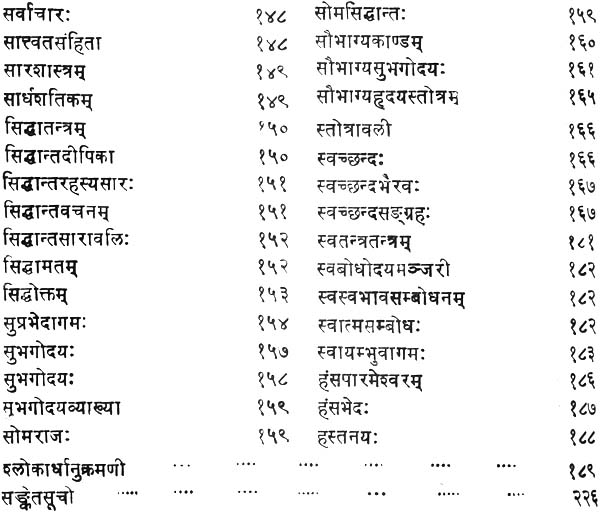 Sample Page