Description
From the Jacket:
WITH the cost of modern medicine reaching astronomical heights scientists have begum delving into the rich and ancient traditional systems based on plants. The ancient dwellers of India had relied on them for centuries to cure themselves and their wisdom is not only enshrined in treatise but has been handed down orally from generation to generation. In the developed Western affluent world too thinking has veered around to using natural material for drugs and pharmaceuticals and in this context, the abundant inventory of medicinal plants that India has takes on a very important relevance.
This book is a comprehensive volume detailing the characteristics of 560 genera covering 1,170 species. The documentation is exhaustive including nomenclature, description, distribution, and cultivation processing and physical and chemical properties. With several countries patenting Indian products and methods a specially written chapter on Intellectual Property Rights and Medicinal Plants has been added to this fourth revised and enlarged edition.
Attempts have been made to include all aspects of medicinal plants. To this end chapters contain complete information on history, isolation and characterization of active principles, transformation of medicinal system, medicinal plants and phytochemicals, suggestions for improvement of medicinal crop industry etc.
Dr. A. Am Michael in a specially written foreword, says the present book provides comprehensive and condensed information of an extensive and large number of medicinal plants grown and found in different parts of the world covering many important and interesting aspects on the subject. The book will be valuable to students and teachers, scientists, cultivators, entrepreneurs and the farmer.
Foreword
Medicinal plants constitute a group of industrially important crops which are of great value for domestic use and for export. Plant-based drugs are being increasingly preferred in medical science. The use of various parts of several drug plants to cure specific ailments has been in vogue from ancient times in our indigenous medicine. We are fortunate to have a rich heritage in the form of information available from tribal areas gathered by the tribals through experience of generations in the form of folklore medicine. It is, however, unfortunate that full potential of these crops has not been scientifically explored. As compared to agricultural crops, on which researches have been done for getting better varieties for high yields, disease resistance and better quality, comparatively little work has been done on medicinal plants. However, such data are essential for undertaking commercial cultivation of these plants. Therefore, in view of the importance of this group of plants and the need of the day, this book is a welcome contribution. The present book provides comprehensive and condensed information of an extensive and large number of medicinal plants grown and found in different parts of the world, covering many important and interesting aspects on the subject. The book will be valuable to students and teachers, scientists, cultivators, entrepreneurs and the farmer.
This book has been written by Dr. S. K. Bhattacharjee, who is a highly experienced and meritorious scientist and a distinguished teacher. I am happy to write the foreword of this very useful publication. I offer to Dr. Bhattacharjee my hearty congratulations over this remarkable achievement.
About the Author:
He is and eminent scientist in the field of horticulture, retired as Project Coordinator, All India Coordinated Research Project on floriculture, Indian Council Of Agricultural Research. He obtained his M. Sc. In Horticulture with first class and first rank from Kalyani University and Ph. D. In horticulture from Calcutta University. He is also a diploma holder in Business Management and Industrial Administration, United Nations Studies and Landscape Architecture.
He has 38 years research, teaching, management, developmental and administrative experience in private organizations, Indian Botanic Gardens, Botanical Survey of India, state Agricultural Universities and ICAR Institutes. He was Head of the Division of Medicinal and Aromatic Crops, Indian Institute of Horticulture Research, Banglore. He has also served as Professor of Horticulture and Professor-in-Charge, North Bengal Campus, Bidhan Chandra Krishi Viswavidyalaya, Cooch-Behar, West Bengal.
He has visited several foreign countries. He has published about 400 research papers and popular scientific articles in journals of national and international repute. He is the author of seven books among which Advanced Commercial Floriculture, Handbook of Medicinal Plants and Medicinal Herbs and Flowers have been widely acclaimed and well received.
he is a member of several scientific societies of India and Abroad, referee of scientific projects of different organization, referee of foreign and Indian journals Ph. D examiner of agricultural universities and traditional universities. He has long teaching experience at Post-graduate level and has guided a number of M. Sc. And Ph. D students in floriculture.
Preface:
I have attempted to organise this book in such a way that it will be useful to everyone interested in the world of plants particularly those increasing number of people who are concerned with medicinal plants. Many of these valuable and useful groups of plants are threatened with extinction, because of over-exploitation and habitat destruction. My endeavour here is to make people aware of the potential of medicinal plants from all angles so that these life-saving plants can be protected from total destruction. There is a need to identify the natural plant wealth and commercially viable species in each agro-climatic zone; promote industries to produce phytochemicals; standardize the agro techniques for cultivation and production of these plants particularly in forests, wastelands and orchards as an additional income generating activity; and also strengthen the research and development activity for evolving new herbal product and their production technology. In this book more than 560 genera are discussed covering nearly 1170 species. Almost all commercially important medicinal plants cultivated in different parts of the world have found a place in this publication. An integrated and comprehensive account of all related aspects of the subject such as nomenclature, description, distribution, cultivation and chemical properties of a large selection of plants has been incorporated.
However I would like to mention here that many of the plants are poisonous in the unprocessed form and self-medication with wild plants is not at all advisable. Some of the information furnished here is yet to proved scientifically. For treating any ailments the plant drug should be administered only with the prescription of a registered medical practitioner. I hope that the information furnished in this book will make it easier to identify the aromatic plant and make their growing more thorough and satisfying.
It is my pleasure to acknowledge the help which I received from many publications for completing the book. Much of the information was gleaned from the libraries of the Botanical Survey of India, Howrah; University of Agricultural Sciences, Banglore; Indian Institute of Horticultural Research, Banglore.
My greatest debt of gratitude is to my wife Nandita Bhattacharjee for her encouragement expert suggestion and for living with this book for a great many years. I am indebted to my daughter, Miss Sushmita Bhattacharjee and Sharmistha Bhattacharjee for their also extended her excellent the Index of this book. Miss Sushmita also extended her excellent artistic support for this publication by drawing the line sketches of plants. I am also indebted to various workers whose excellent photograph I have used to enrich this book. I place on record my warm and sincere thanks to Mr. Thakur Dass for excellent typing of the Manuscript. I thank Mr. Vipin Jain of Pointer Publishers for taking keen interest in making this publication as good as possible.
- - - Supriya Kumar Bhattacharjee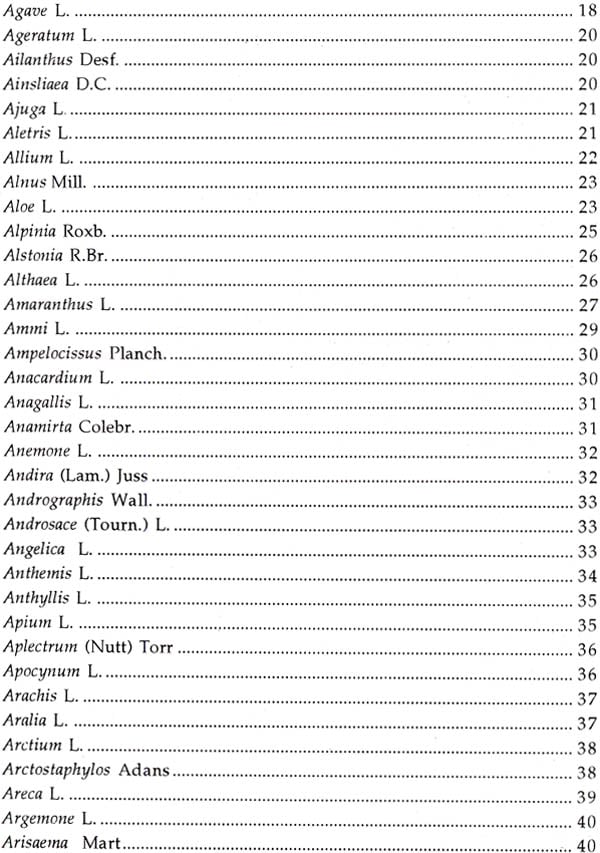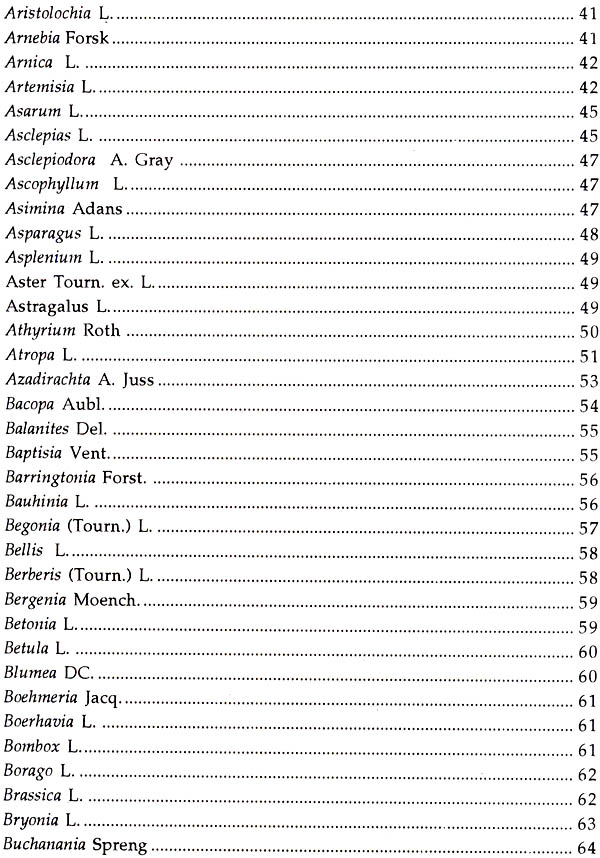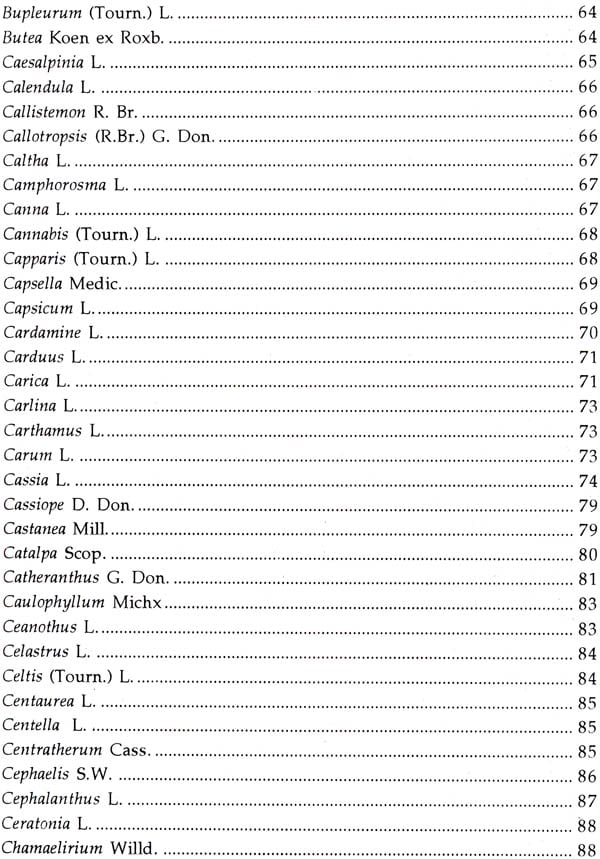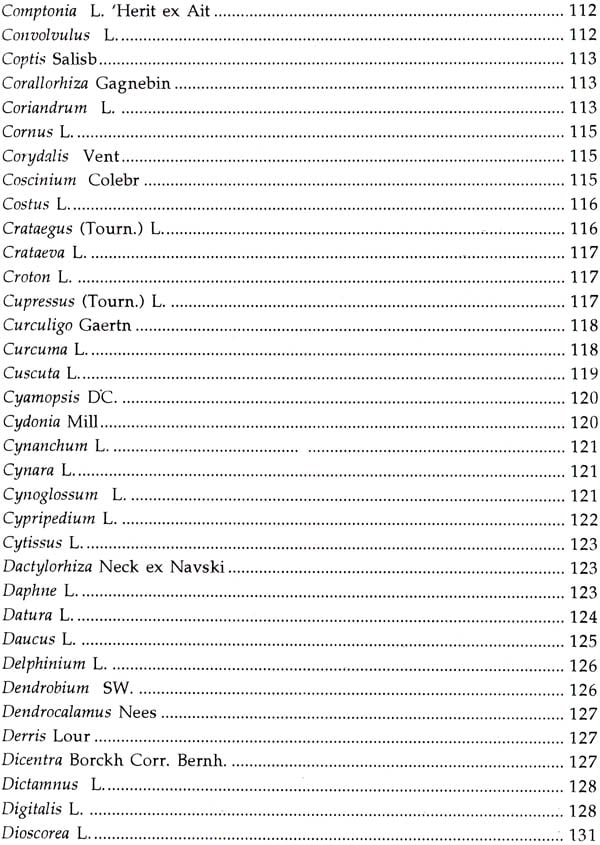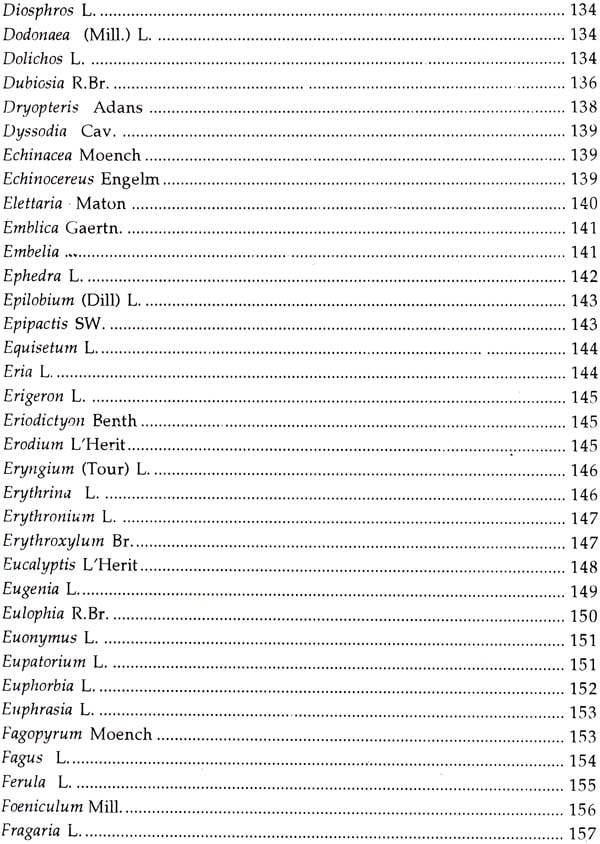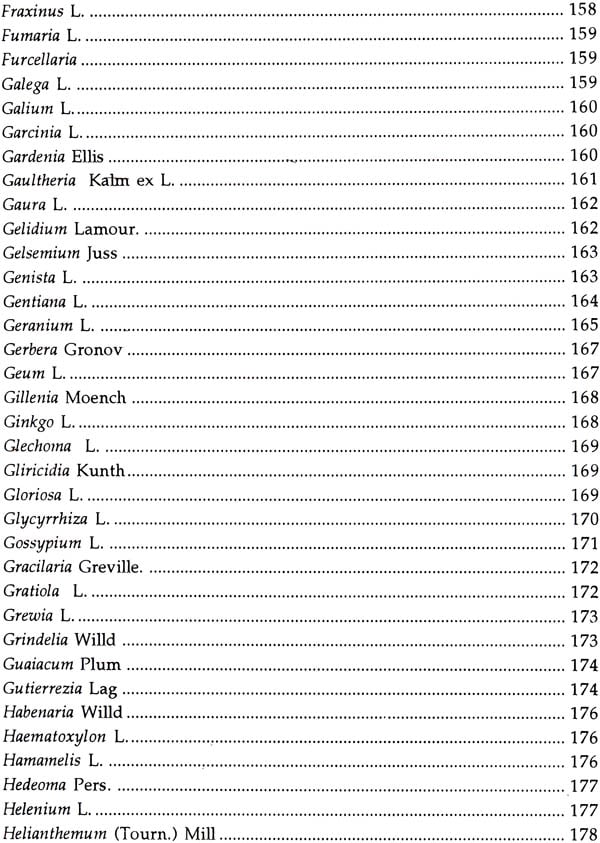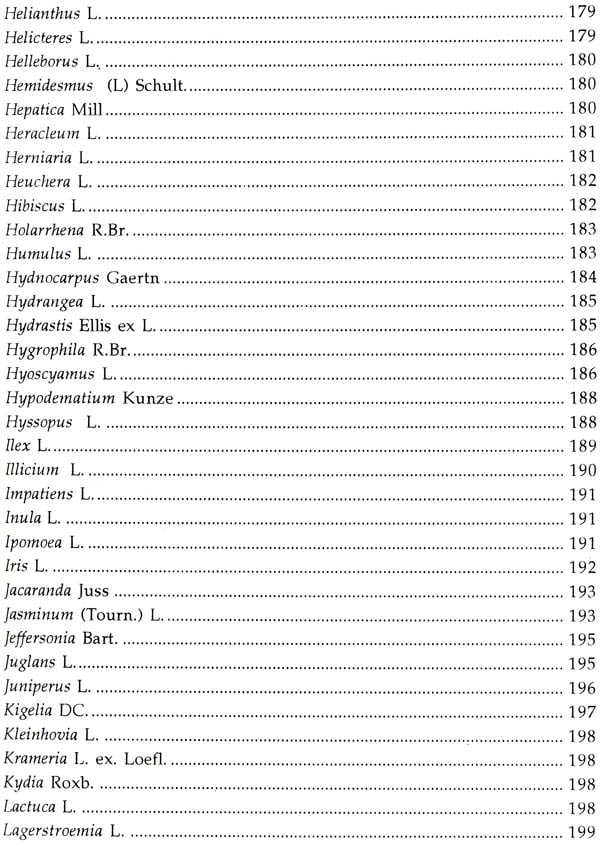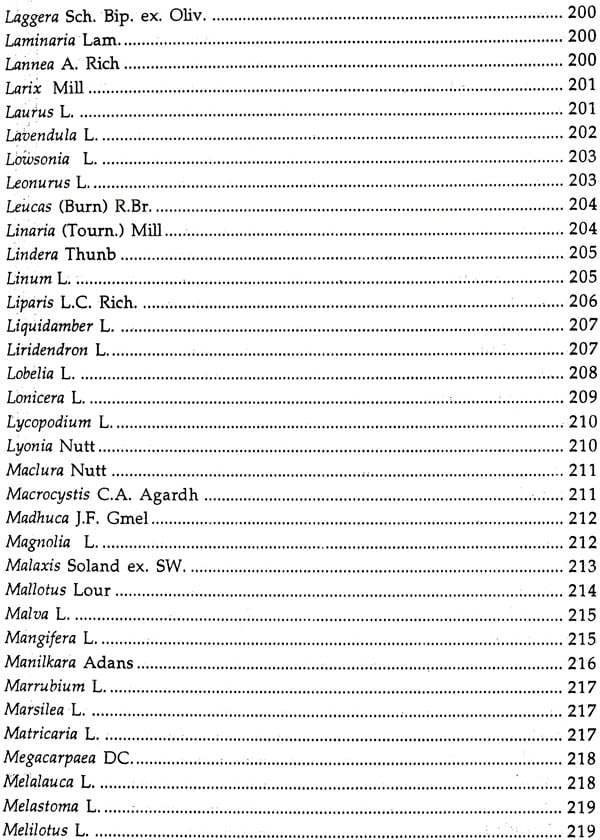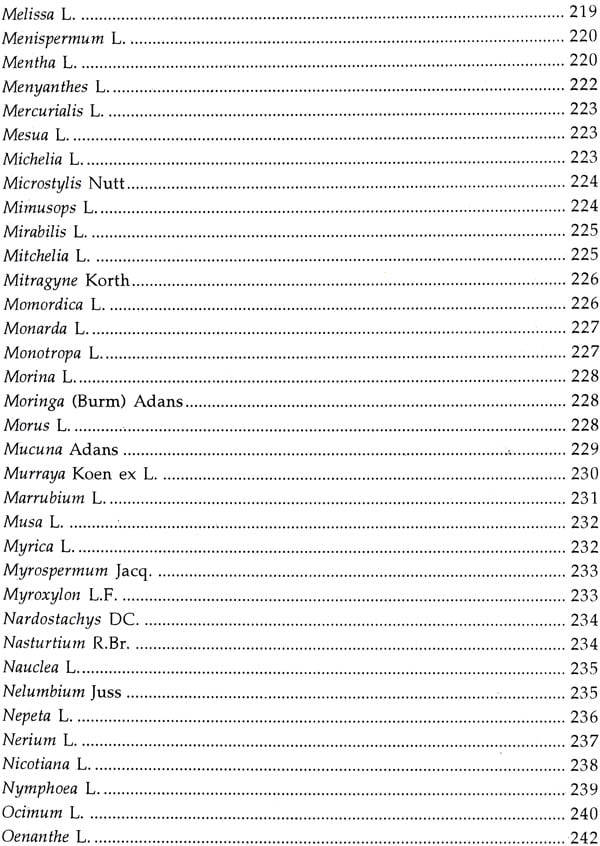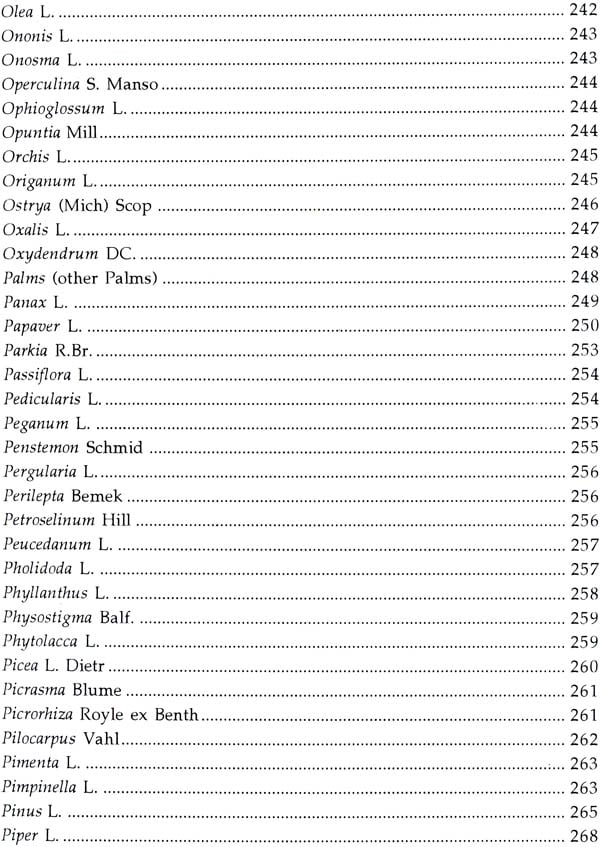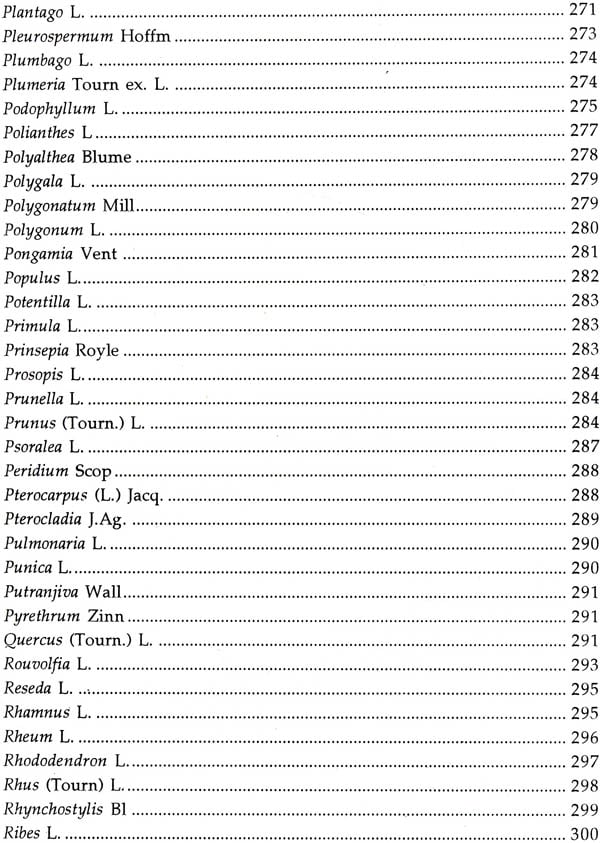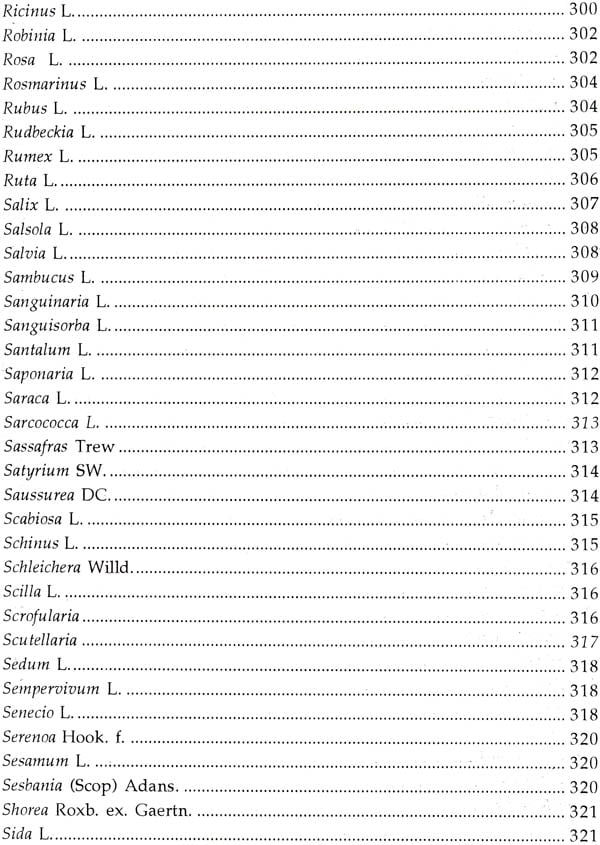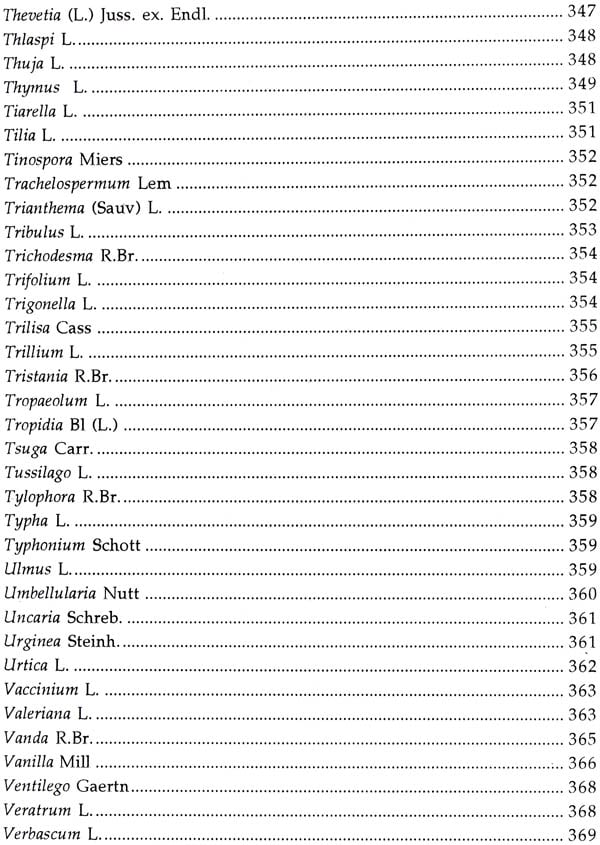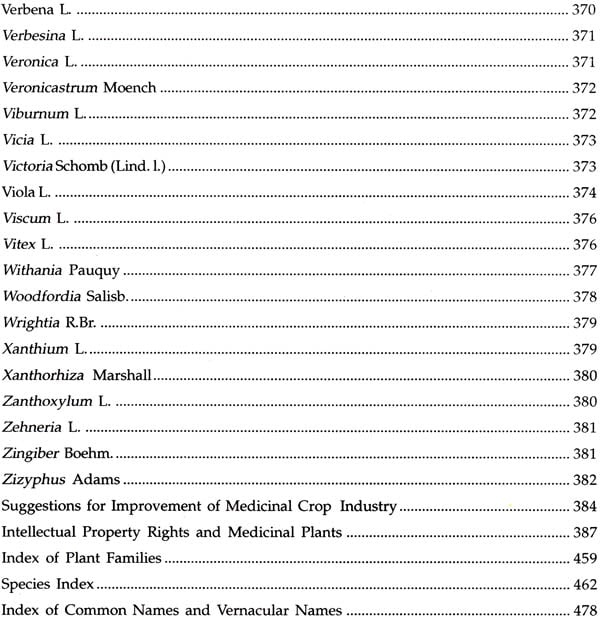 Sample Pages