Description
About the Book
Kavyaprakasa of mammata is a fundamental text in Sanskrit poetics which was composed in the middle of 11th century. This was the time when Sanskrit poetics reached the stage of integration of various poetics – school for better understanding of various factors essential for the charming nature of a Kavya. The importance of Kavyaprakasa stands tested in its balanced approach towards the conceptual discussion on Kavyalaksana, Rasa, Dhvani, Guna, Riti, Alankaas and Dosas. Though Mammata is a front runner among the known followers of Dhvani school, he never sub-sided other factor in the wider concept of Dhvani.
Dr. S.V Rangaramanujacharyulu, a traditional scholar in Sanskrit poetics, Veda and Vedanta sastra has dealt with various textual problems in Kavyaprakasa and examined afresh the opinion of commentators on the textual interpretation at various places. He has brought out the divergent opinion of commentators particularly in the interpretation of Rasasutra in view of his learning n tradition under celebrated preceptors. The forte of this book is the comprehensive treatment of various subject matters of Kavyaprakasa cross referring the opinion of commentators on it and bringing the contents of unpublished commentaries to forefront to the notices of scholars and appreciation of such view point.
The utility of the book has been enhanced by adding the original text of Kavyaprakasa as a ready reference to examine the issues discussed in the text.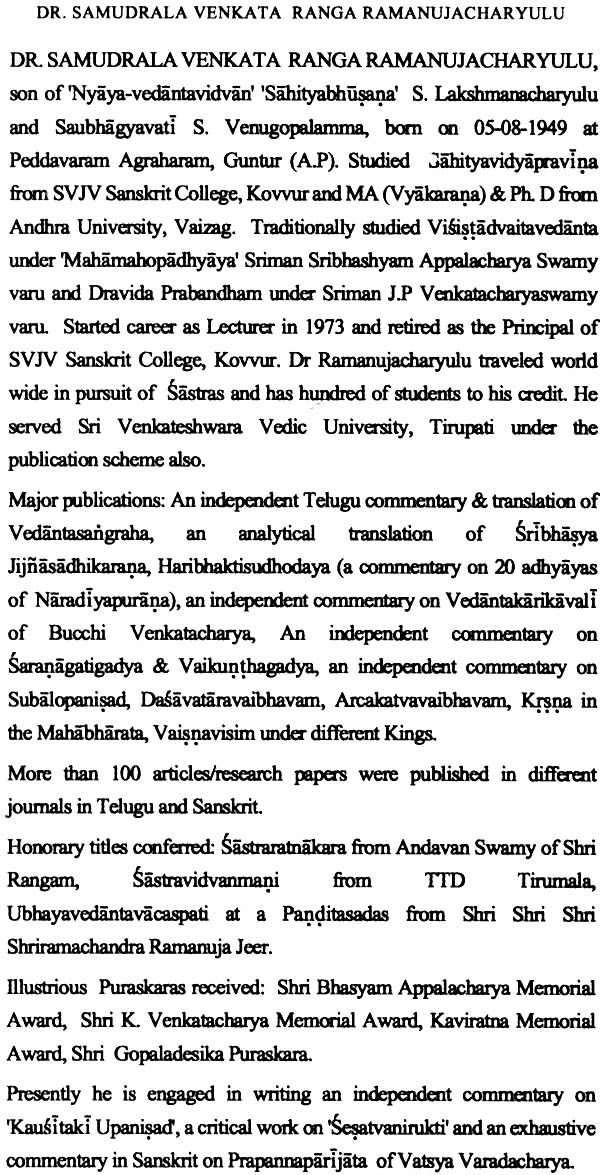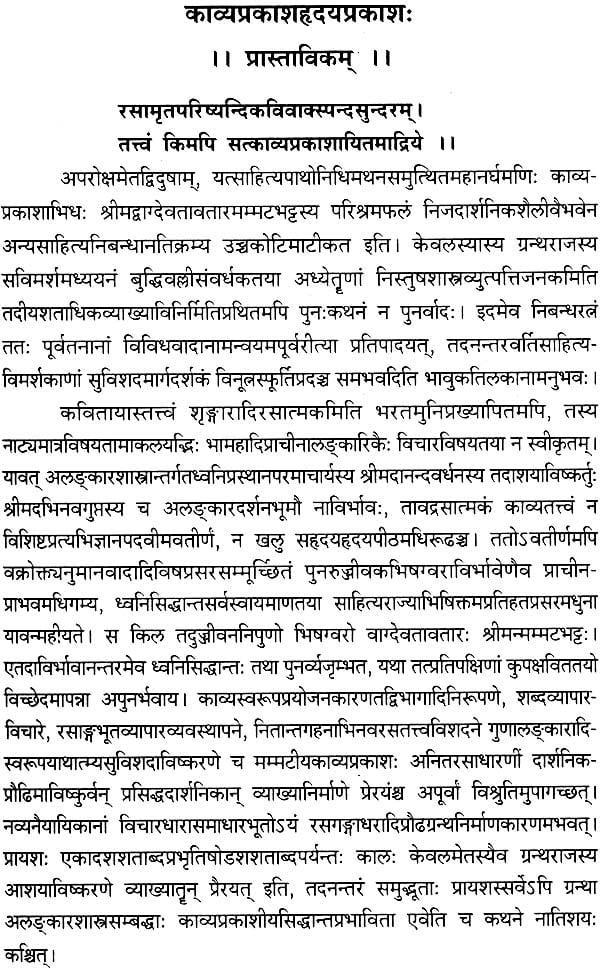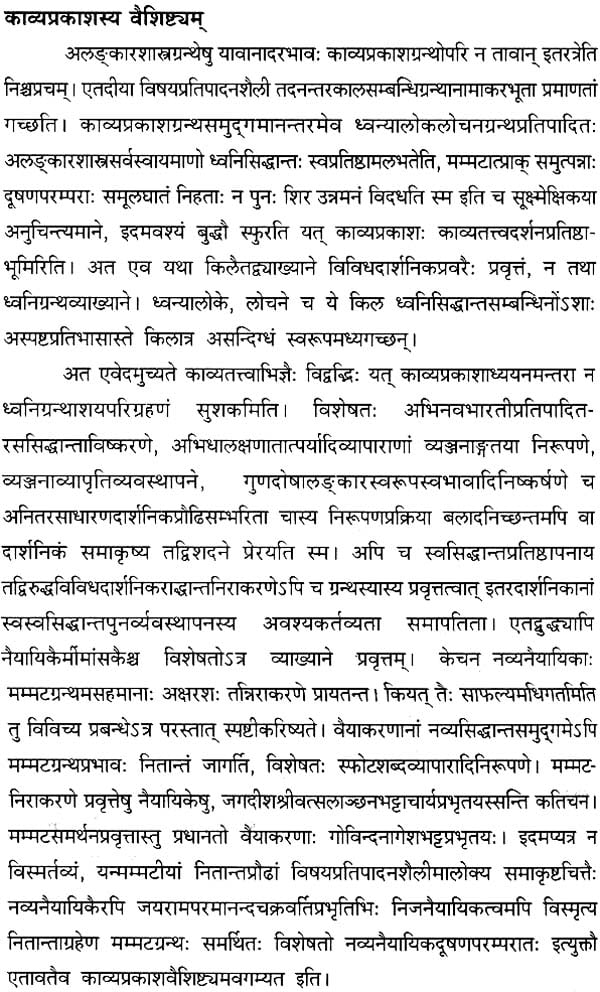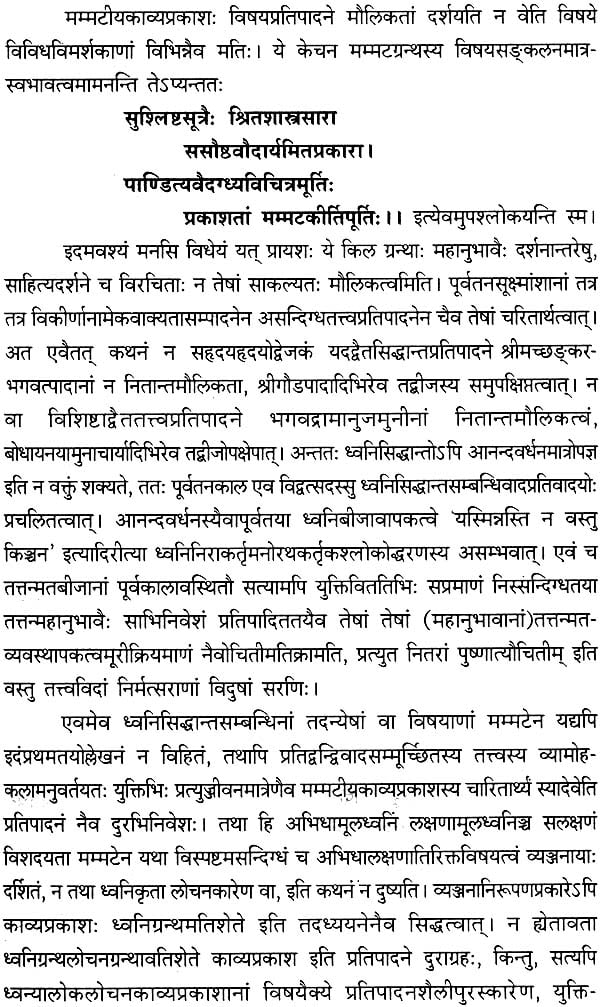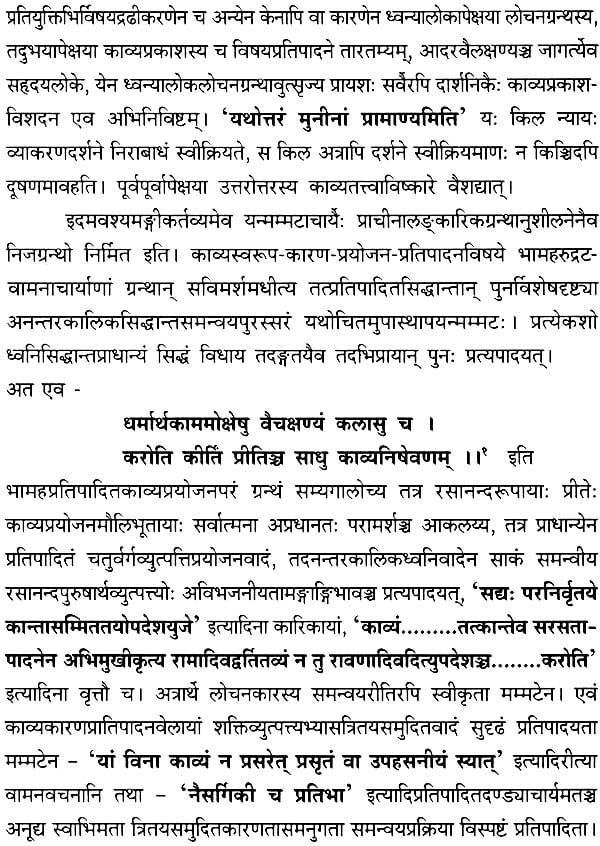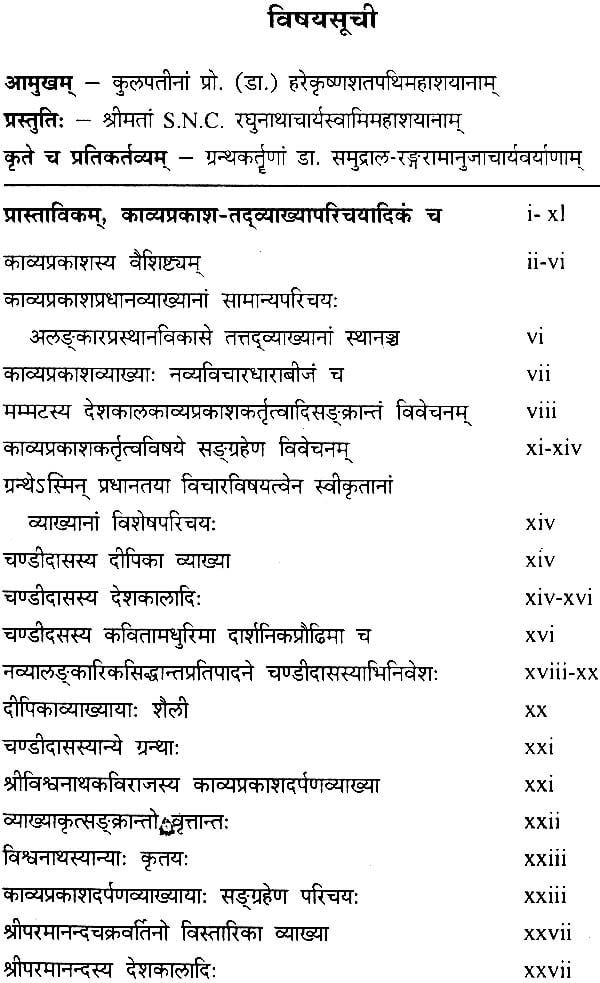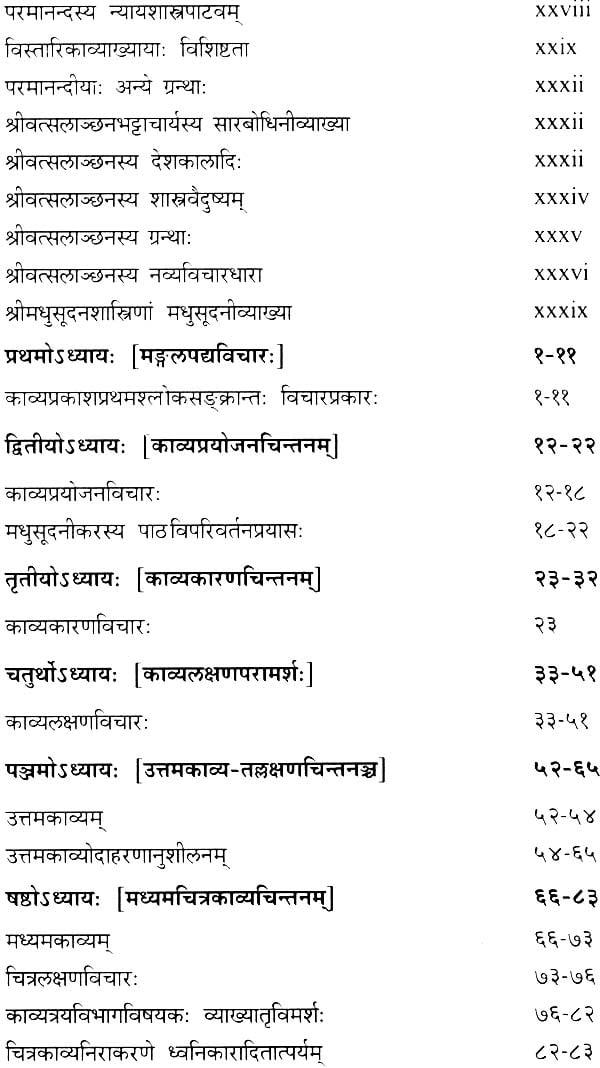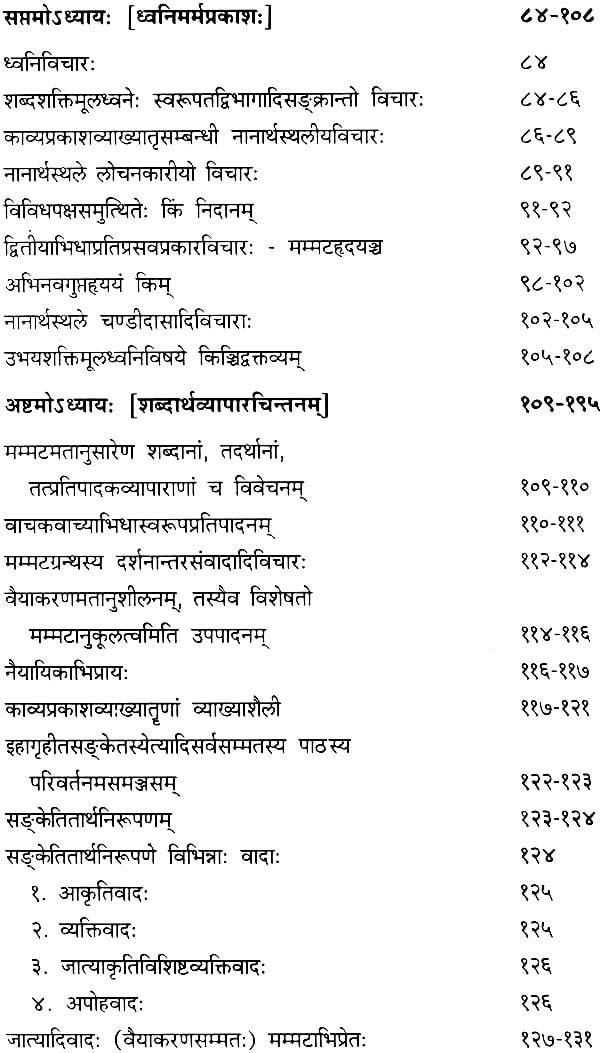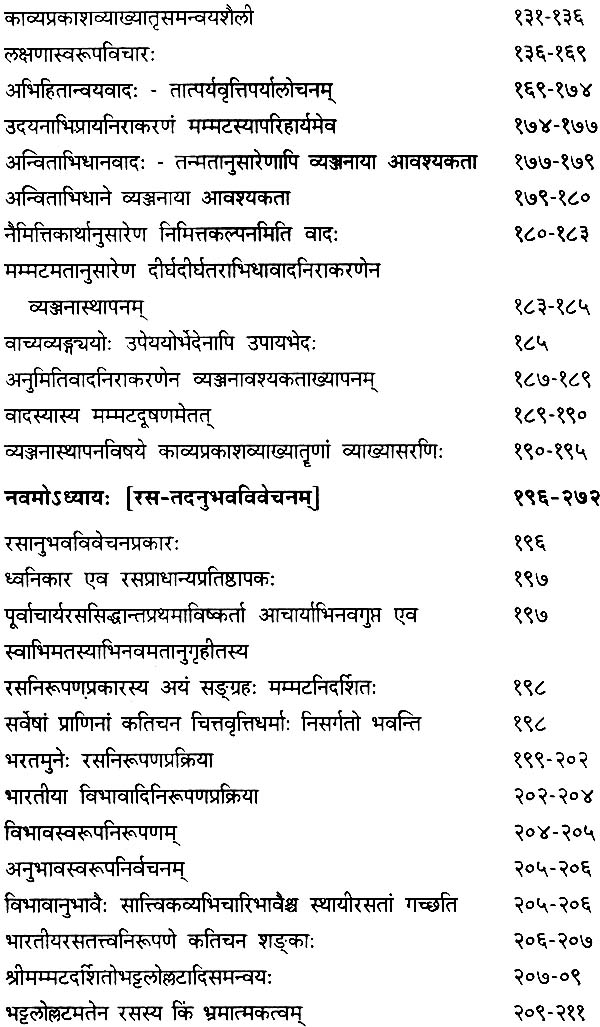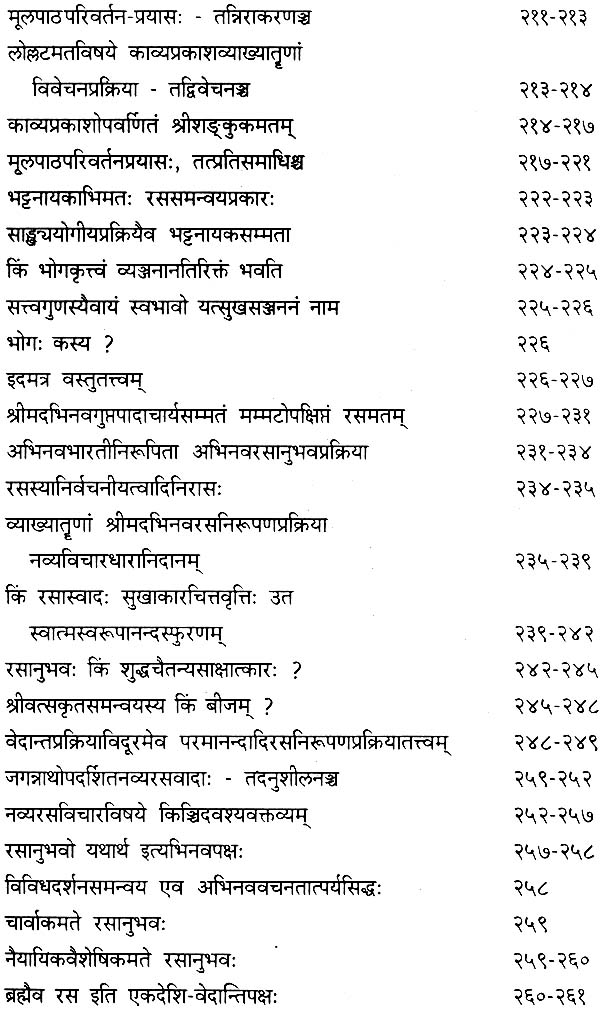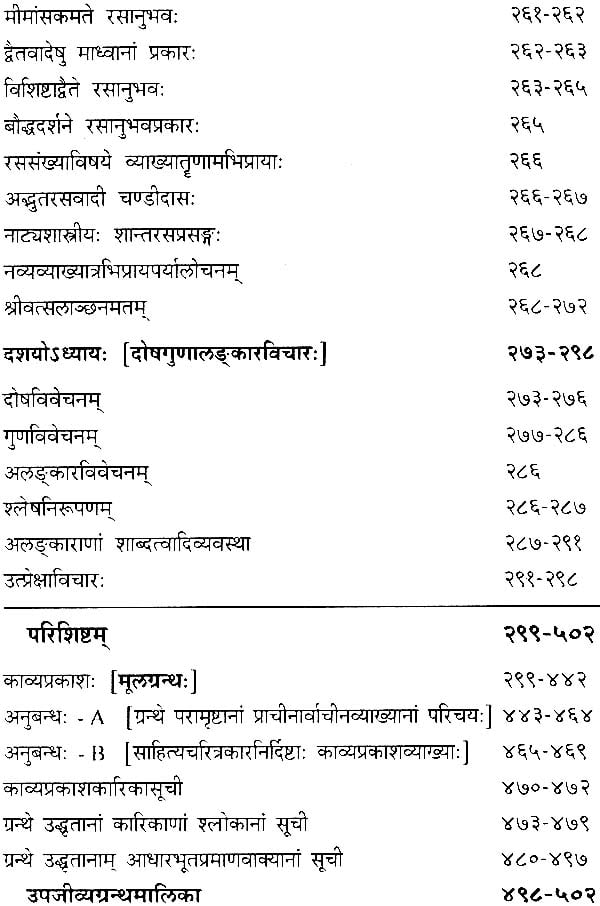 Sample Pages