Description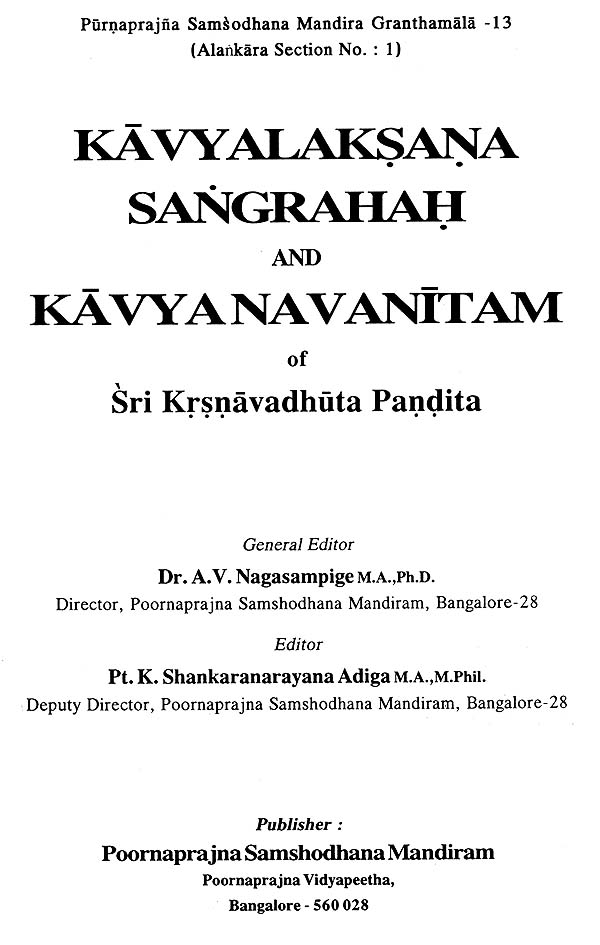 Foreword
The entire world of scholars is proud of this great genius Sri Krishnavadhuta. Through his work, his contribution to Dvaita, Advaita and Vishishtadvaita schools of thought is highly praiseworthy. His mastery over Kavya, Vyakarna and Alankara is well-known in the circle of learned Sanskrit scholars.
On Dvaita philosophy, and on poetics he has beautifully coined Sutras and has commented on them precisely. These are classics by themselves and are far-beyond the imagination of common people.
From his very works we find that he had unlimited brilliance and talent, by which he could compose well-over hundred stanzas in Sanskrit in a short span of one Ghatika (24 minutes).
Here, Poornaprajna Samshodhana Mandiram is extremely happy and proud to bring out in print two great and useful works of this seer-poet.
Kavya Lakshana Sangraha and Kavya Navanita were hitherto only the names of reference by scholars.
In Kavya Lakshana, Kavya has been beautifully planned to divide this work in three layers- Dhvani (tone) Guneebhuta and Chitra (the word-visual).
Again this is divided into two-Drishya and Shravya (visual and listening). The poetry of narrative description is grouped into three parts- Gadya (prose), Padya (poetry) and Champu (happy blend of prose and poetry).
While Kadambari of legendary Bana Bhatta is a classic example of brilliant prose, Kiratarjuneeya and Raghuvamsha stand out as examples of poetry and muse. Champu Ramayan and Champu Bharata score as great mile-stones in the perfect and harmonious blend of prose and poetry.
Poetry as a word-visual has drama as its main pillar with ten wide varieties as spectrum.
Thus this excellent work throws light on the main features of poetry.
In Kavya Navanita, poetry churned to get the cream of it, speaks about the rhtorics (अलंकारशास्त्र) dealing fairly with वस्तुलक्षण (congnition of objects) and on वस्तुप्रमाण (epistemology).
Sri Pejavara Swamiji, our President of Poornaprajna Samshodhana Mandiram has encouraged us to go in full swing with the research and publication of the finest works. But for his blessings encouragement, we would not have been what we are today. We are short of words to express our sincere gratitude to him.
Poornaprajna Samshodhana Mandiram is highly indebted to the authorities of Oriental Research Institute, Chennai who were kind enough to provide us with these rare and valuable manuscripts; we are thankful Pandit P.P. Sridhara Upadhyaya who co-operated with us to bring out the works in a short period.
Vidwan K. Shankaranarayana Adiga has edited these two works, giving very useful notes. It is my fond hope that this young and enthusiastic editor will come out with more works successfully.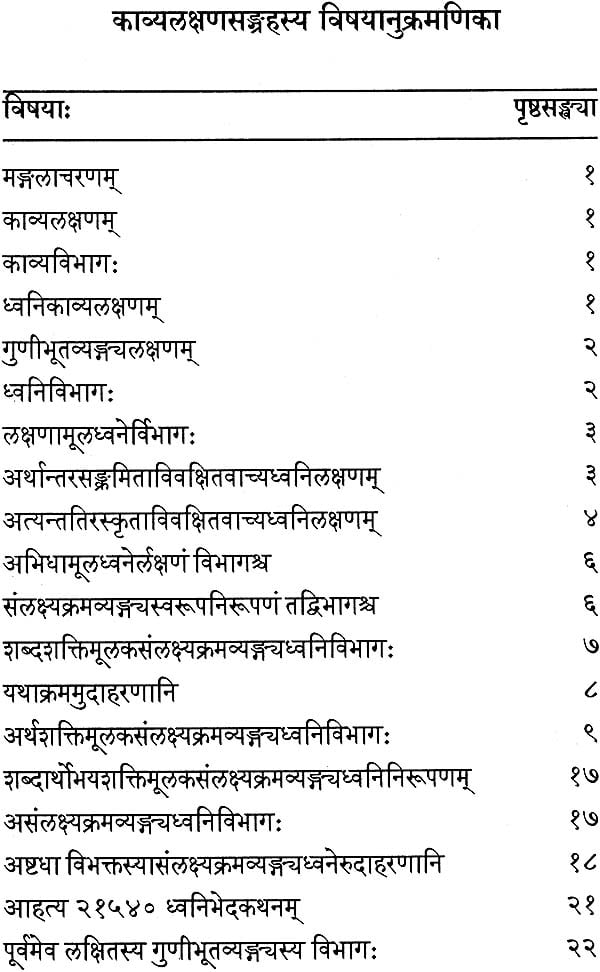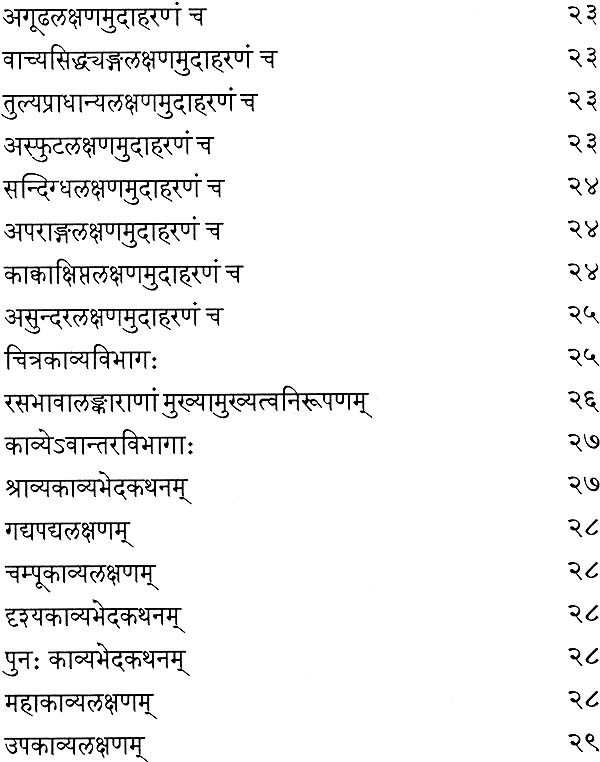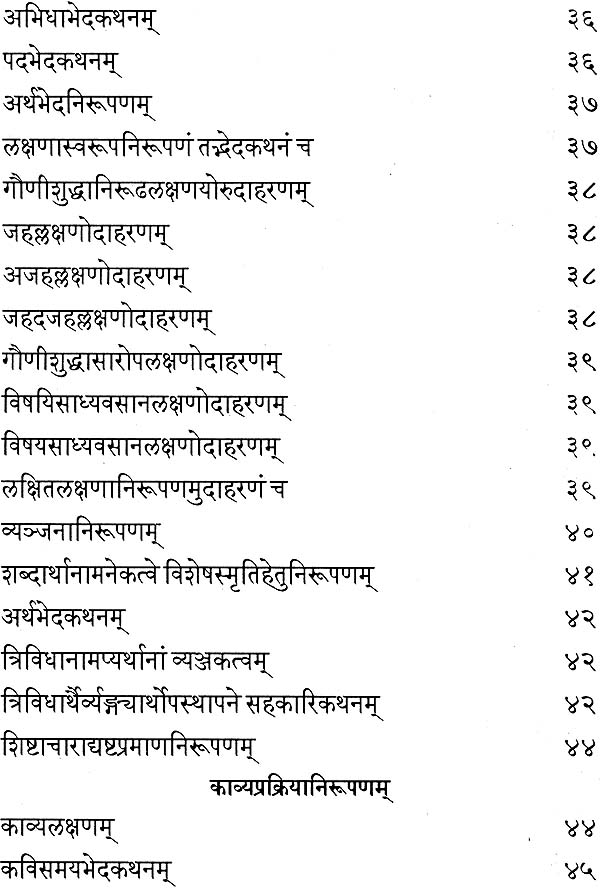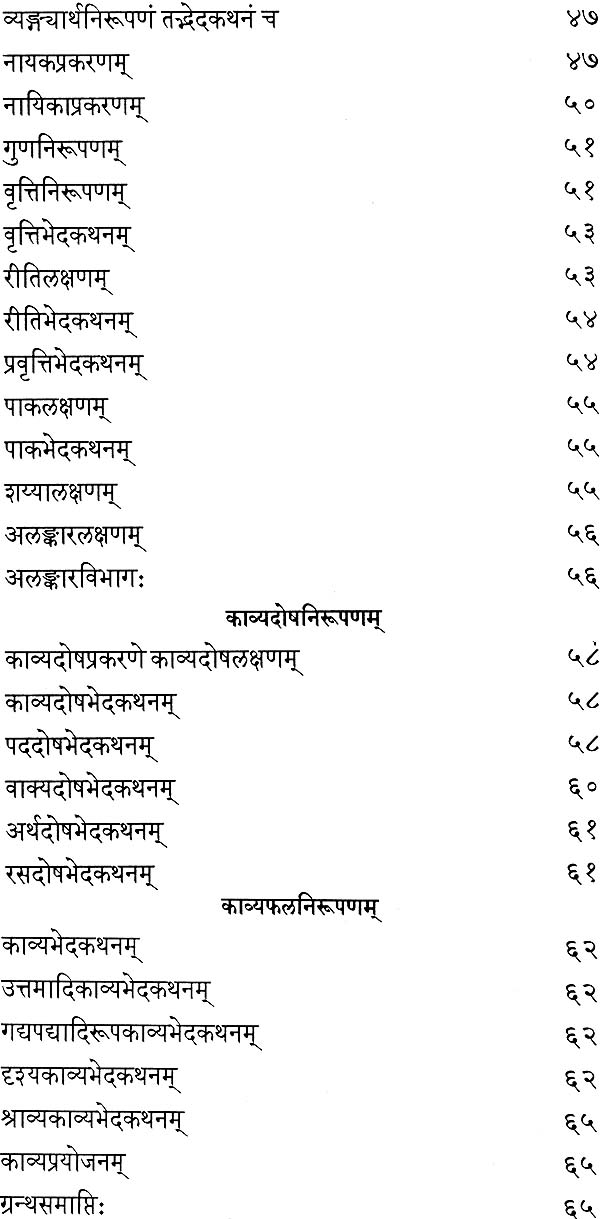 Sample Pages