Description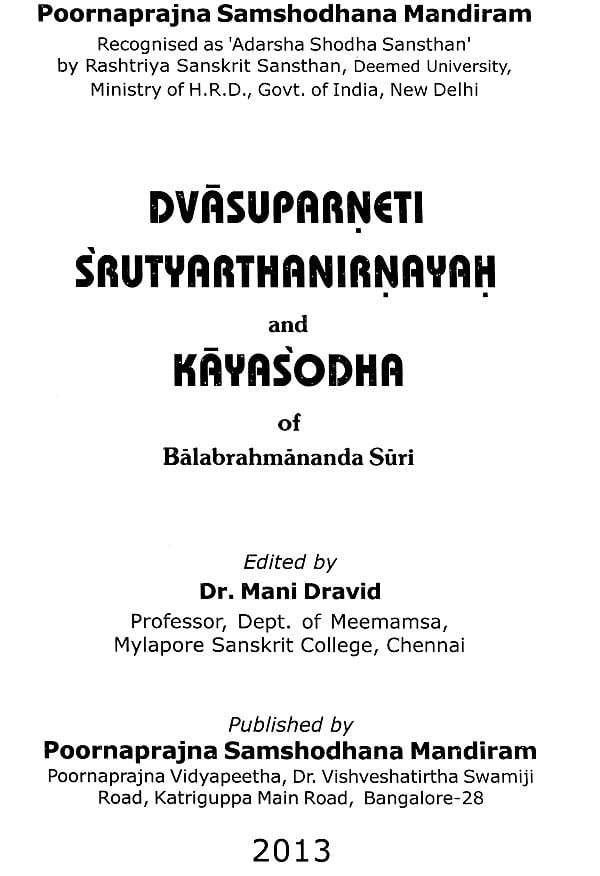 Director's Note
It is needless to say that there are longest and interesting discussions continued in intellectual circle regarding interpretations of Upanishads and Vedas. The 'Dwa Suparna' shruti of Mundakopanishad, interprets the difference between Jiva (live) and Brahman. Both are living on a tree (human body) and involved in each and every activities of the body. The Jiva eats the fruits of Karma and Brahman is shining always without eating the fruits (Karma-phala) in human body. The narration of the shruti is crystal clear that these different attributes of Jiva and Brahman carries difference between them.
Even though Advaita Vedantins accept the Bheda in non-liberal stage (Samsara-avastha), they deny difference in liberal stage (Mukti). According to the Advaita, the shruti interprets Vyavaharika-bheda (Mundane difference) between Jiva and Brahman.
This text examines the interpretation of Dvaita Vedantins and explains the Stand-point of Advaita Vedanta. This manuscript was available in our library and I have assigned this work for editing to Prof. Mani Shastri of Chennai. Dr. Mani Dravid is a well-known scholar of Poorva-meemamsa and Advaita Vedanta. He has taken pains in preparing critical edition of this text. I express my gratitude for edition of the text.
With the kind guidelines and blessings of H.H. Sri Vishveshatirtha Swamiji, Founder- President of Poornaprajna Samshodhana Mandiram, we are publishing unpublished manuscripts of Advaita, Vishishtadvaita and Dvaita Vedanta philosophy.
I prostrate with sincere devotion to Sri Vishveshatirtha Swamiji who has been guiding the activities of the Samshodhana Mandiram for its all-round development.
I sincerely thank Prof. Radha Vallabha Tripathi, Vice- chancellor, Rashtirya Sanskrit Samsthan, New Delhi, who evinces keen interest in all the activities of Samshodhana Mandiram and lends a helping hand whenever we approach him. I also express my gratitude to Prof. Subbaraydu, Registrar of Rashtriya Sanskrit Sansthan and Dr. Prakash Pandey, Head of Adarsha Scheme, for continuous encouragement in development our institution' activities.
I express my gratitude to Prof. K. Hayavadana Puranik, Chairman of Poornaprajna Samshodhana Mandiram for his whole hearted support for our academic activities. I also express my gratitude for Prof. D. Prahlada Char for valuable guidance in the development of institution.
I thank M/s Lavanya Printers who have printed this book very nicely, in a short time. I am sure they will extend the same co-operation in future also.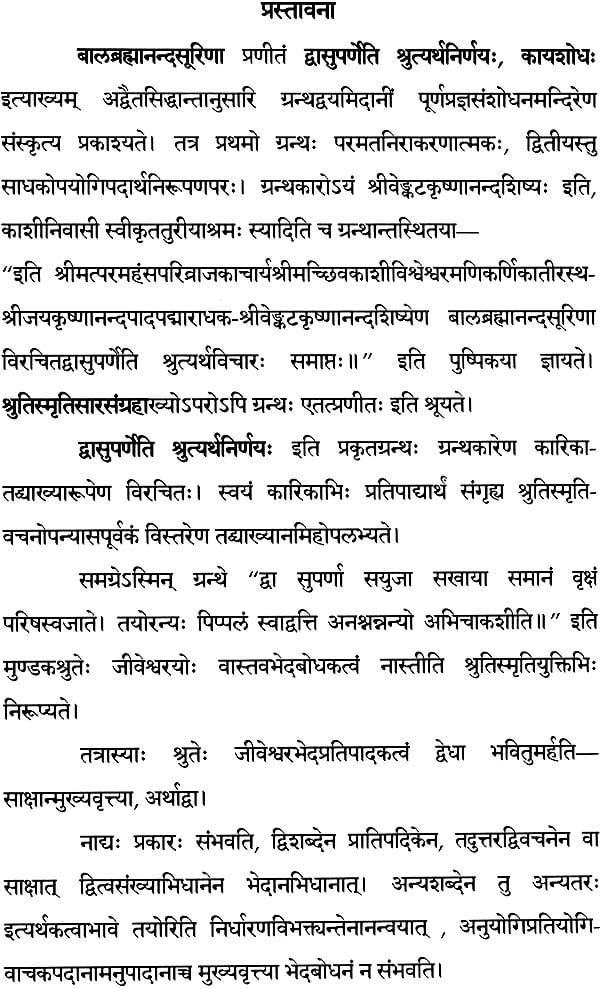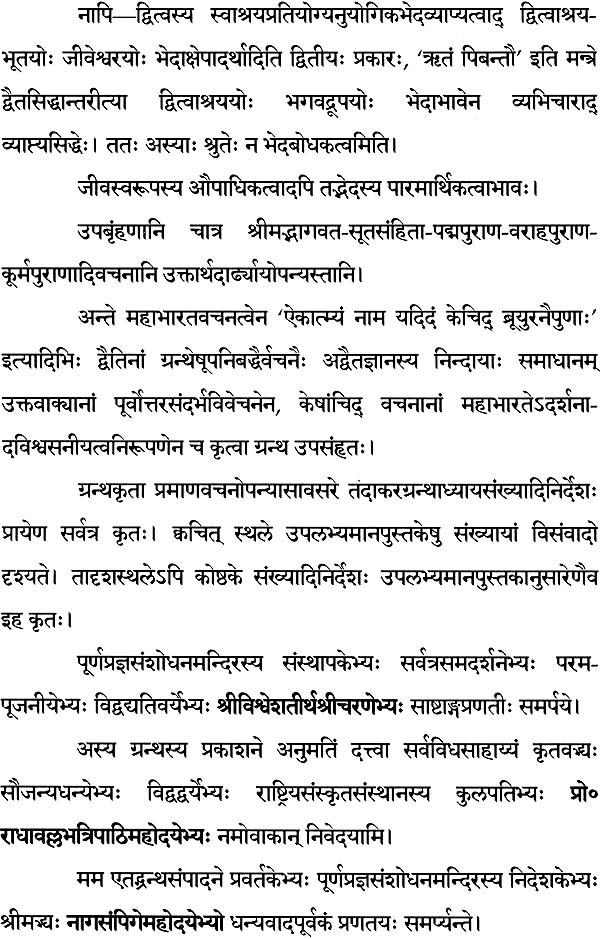 Sample Pages