Description
Part - I
About the Author
Abhijit Mhalank is a consultant Ayurvedic physician and has done his post-graduation in Ayurvedic pathology (Rognidan & Vikrutividynan). 'Pathology Notes for Ayurved Students - Part II' happens to be his fourth book. His earlier works include books like Ayurvedic Food for Children', 'Ayurvedic Food for Elderly' and Pathology Notes for Ayurved Students - Part 1'. He has also developed computer software called 'Encyclopaedia Ayurvedica', which is a pharmacopoeia of Ayuvedic medicines in software form and contains data of over ten thousand Ayurvedic preparations. Apart from English, Dr. Mhalank also has great command over German language. He has raveled extensively in countries like Germany, France, Austria, Switzerland, Spain and Italy for giving lectures and consultations. His numerous articles have got published in newspapers, magazines and websites in India and abroad. He is a regular participant in television and radio programmes.
Preface
Studying Ayurveda has never been easy, neither in the ancient periods nor in the modern times. It has always been an uphill task that demands lot of hard work and qualities. It is not enough to be diligent and intelligent, but one also needs to have good knowledge of languages like English and Sanskrit. And even if one has all these virtues, studying Ayurveda still remains a race against time. In four and half years of graduation course, a student is supposed to acquire good knowledge of Ayurveda as well as Allopathy, which is practically an impossible task! Reading texts of Ayurveda itself consumes so much time that hardly any time is left for reading the books of modern science. Even a most brilliant student finds it impossible to read those big books like Gayton, Boyd and Davidson, each one of which contains at least a thousand pages. What is perhaps required, is such smaller textbooks which can impart Ayurveda students sufficient knowledge of modem subjects like physiology, pathology, pharmacology and so on.
When I was doing my post-graduation in Rognidan- Vikrutividnyan (Ayurvedic pathology), I had collected lots of notes of modern pathology from various sources. They helped me getting fairly good idea about the modern aspects of pathology. After completion of my post-graduation, so many junior friends came to me asking for my notes. They too found them quite useful. Then a thought came in my mind that if! publish these notes in form of book, perhaps they would benefit many other students, whom I do not know or who do not know me. So, I started working in that direction. Luckily, Mr. Girish Gandhi of Manakarnika Publication showed interest in publishing my script. And as a result, today you see this beautiful book ready in your hands. I sincerely hope that students appearing for BAMS, MD (Ayurved) and Ph.D. (Ayurved) courses would find my notes useful for understanding the modern concepts of general pathology.
Contents
| | | |
| --- | --- | --- |
| Chapter 1 | Introduction To Pathology | 9 |
| Chapter 2 | Aetiology Of Disease | 13 |
| Chapter 3 | Important Pathological Processes | 15 |
| Chapter 4 | Inflammation | 19 |
| Chapter 5 | Repair, Regeneration & Healing | 31 |
| Chapter 6 | Fever | 37 |
| Chapter 7 | Retrograde Changes In Cell | 41 |
| Chapter 8 | Growth Abnormalities & Progressive Changes In Cell | 54 |
| Chapter 9 | Neoplasm | 59 |
| Chapter 10 | Pathological Vascular Changes | 80 |
| Chapter 11 | Abnormal Depositions In Cell | 95 |
| Chapter 12 | Circulation Disturbances | 101 |
| Chapter 13 | Dyspigmentation | 106 |
| Chapter 14 | Water Metabolism | 109 |
| Chapter 15 | Defence Mechanism Of Body | 116 |
Part - II
Preface
I am overjoyed with the fact that the second lot of my pathology notes is getting published in form of this book. The first lot was published as the first part of this book and was dealing with general pathology. Now this second part covers topics from microbiology and systemic pathology. By completing these two books, I have fulfilled a promise I had made to myself long ago.
Although microbiology and systemic pathology both are very important areas of medicine and are required every now & then in day-today practice, Ayurved students don't get enough time to get familiar with them during their graduation and post-graduation courses, since the study of Ayurved texts itself consumes a lot of time. So, I always felt a great need to condense and simplify these subjects so that Ayurved students can acquire their knowledge in minimum efforts and time. Therefore in this book, I have eliminated such topics that are not required so often and focused on those which are needed quite frequently. While discussing any topic, I have assumed that the reader has the basic knowledge of anatomy and physiology required to understand that topic. However, wherever necessary, references of applied anatomy and physiology have also been given, e.g. before discussing conductive heart defects, normal conducting system of heart has been described; in topic of diabetes, the islets of pancreas and normal insulin metabolism have been elaborated so as to make the pathology of diabetes more clear. Wherever necessary, modern investigation methods have been also discussed in details, e.g. liver function tests and lipid profile tests have been described elaborately. Wherever required, self-explanatory images have also been used to make the topic more understandable. And more importantly, almost in all the topics, relevant references from Ayurved are also given. Similarities and differences between modern science and Ayurved have also been discussed wherever was possible and necessary. I am hopeful that readers would find this book handy and user-friendly.
Like last time, Mr. Girish Gandhi of Manakarnika Publication has taken great interest in publishing my script. And as a result, today you see this beautiful book ready in your hands. I sincerely hope that students appearing for BAMS, MD (Ayu) and PhD (Ayu) courses would find my notes useful for understanding the concepts of modern pathology and microbiology.
At the end, I would like to thank my parents and sister for their cooperation and blessings and also Mr. Girish Gandhi and his associates Nayana Mate and others for giving my book such a fascinating look.
Contents
| | | |
| --- | --- | --- |
| | Section - I | |
| | Microbiology | |
| Chapter 1 | Microbiology & Bacteriology | 9 |
| Chapter 2 | Morphology Of Bacterium | 25 |
| Chapter 3 | Culture & Staining Of Bacteria | 37 |
| Chapter 4 | Sterilization & Disinfection | 46 |
| Chapter 5 | Streptococci | 54 |
| Chapter 6 | Staphylococci | 64 |
| Chapter 7 | Pneumococci | 71 |
| Chapter 8 | Meningococci | 76 |
| Chapter 9 | Gonococci | 80 |
| Chapter 10 | Treponema Pallidum | 83 |
| Chapter 11 | Haemophilus Ducreyi | 87 |
| Chapter 12 | Corynebacterium Diphtheriae | 90 |
| Chapter 13 | Vibrio Cholerae | 94 |
| Chapter 14 | Shigella Dysenteriae | 97 |
| Chapter 15 | Salmonella Typhus | 102 |
| Chapter 16 | Koch'S Bacillus | 108 |
| Chapter 17 | Mycobacterium Leprae | 118 |
| Chapter 18 | Virology | 123 |
| Chapter 19 | Mycology | 141 |
| Chapter 20 | Parasitology | 154 |
| Chapter 21 | Intestinal Parasites | 159 |
| Chapter 22 | Malarial & Filarial Parasites | 171 |
| | Section - II | |
| | Systemic Pathology | |
| Chapter 23 | Systemic Pathology | 189 |
| Chapter 24 | Respiratory Disorders | 191 |
| Chapter25 | Cardiovascular Disorders | 204 |
| Chapter 26 | Gastrointestinal Disorders | 231 |
| Chapter 27 | Hepatic & Biliary Disorders | 238 |
| Chapter 28 | Blood Disorders | 254 |
| Chapter 29 | Endocrinal Disorders | 264 |
| Chapter 30 | Urinary Disorders | 281 |
| Chapter 31 | Musculoskeletal Disorders | 291 |
| Chapter 32 | Neurological Disorders | 305 |
| Chapter 33 | Psychiatric Disorders | 319 |
Vol -I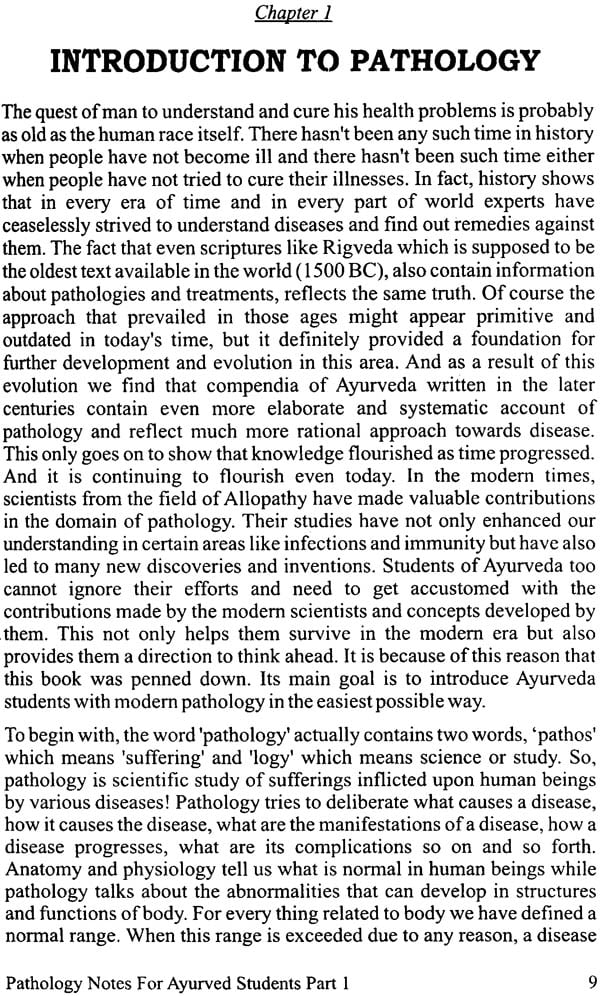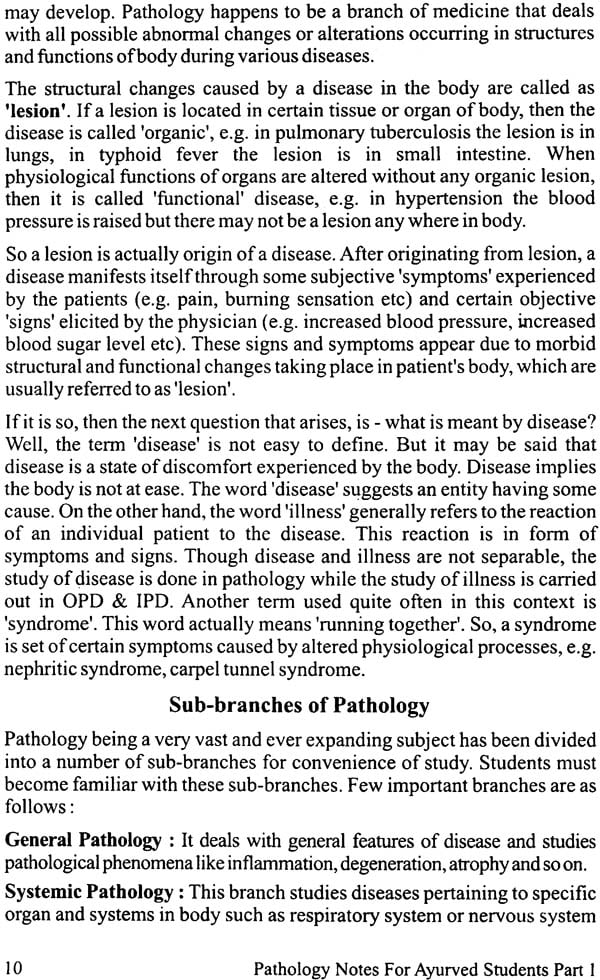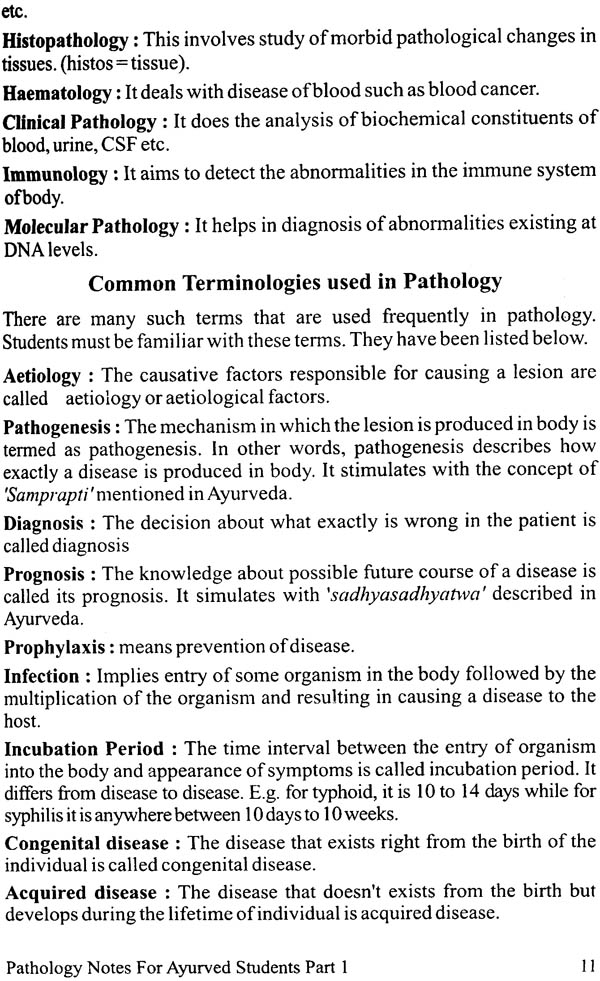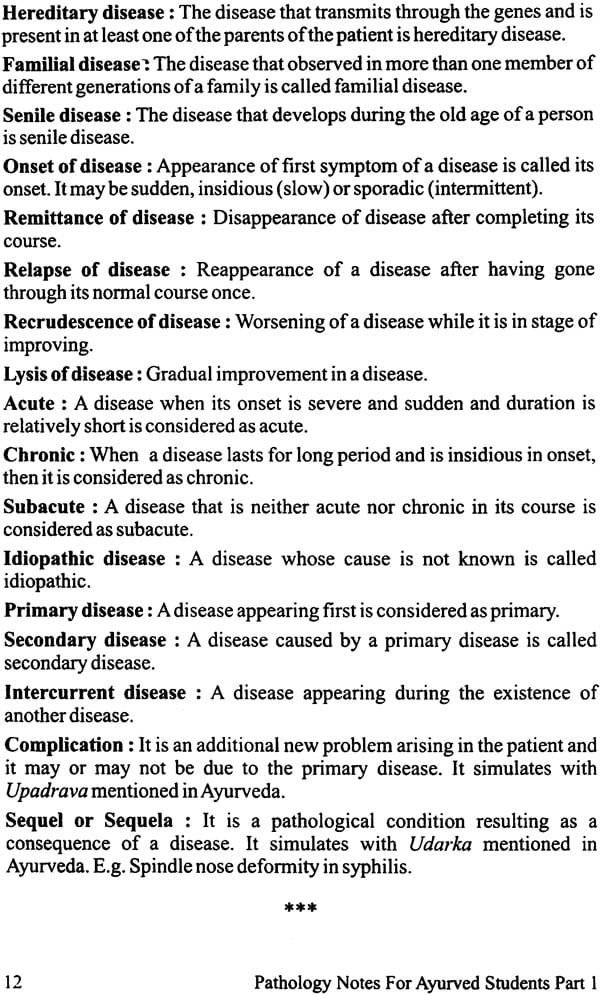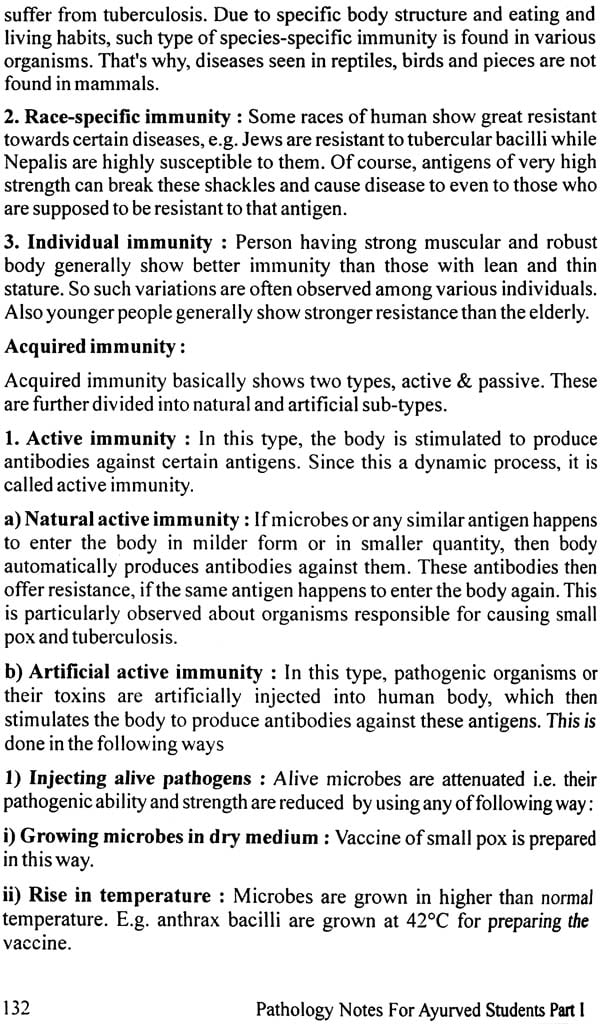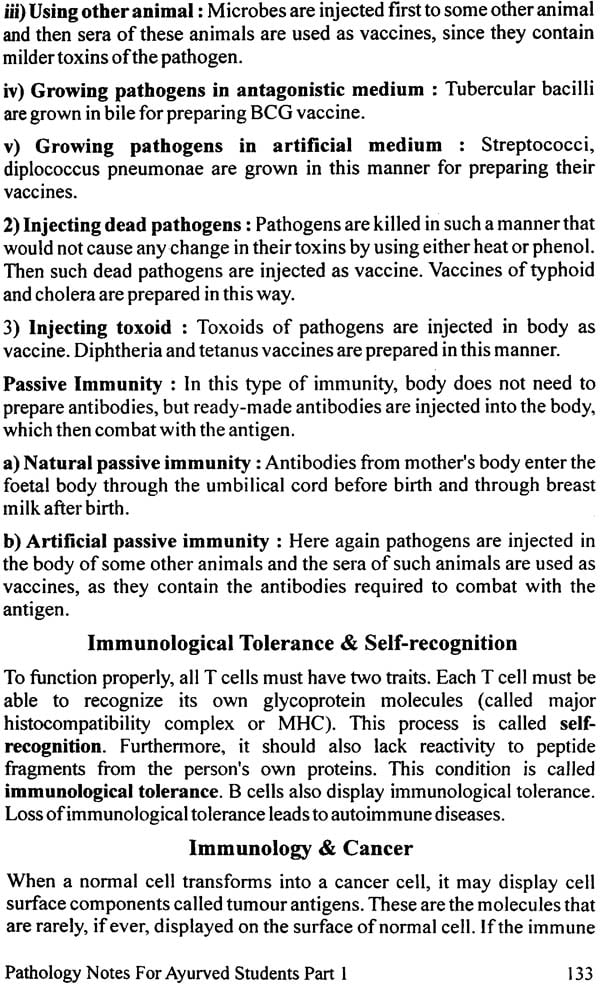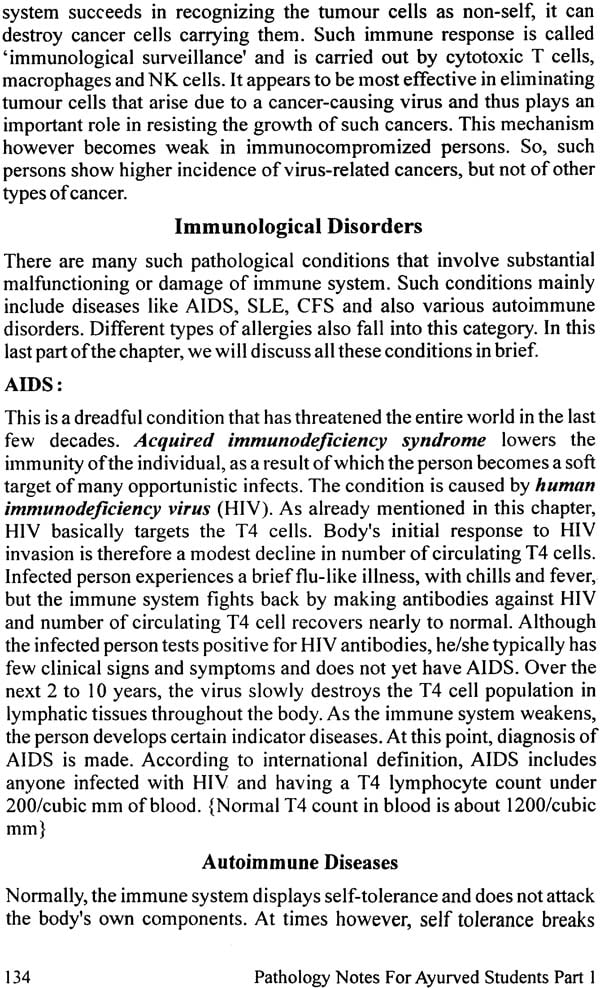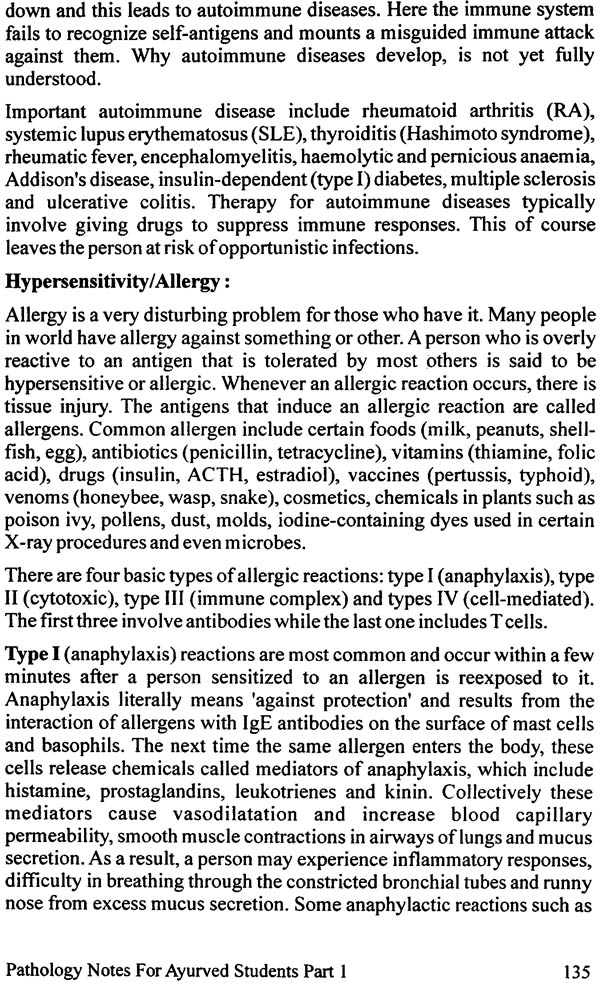 Vol -II