Description
Publishers' Note
Dear Readers
A Series of advanced techniques of Yoga has been devel- oped as a part of the integrated approach of Yoga Therapy, by Swami Vivekananda Kendra Yoga Prakashana to work on the Panchakoshas (Annamaya, Pranamaya, Manomaya, Vijnanamaya & Anandamaya Kosas), the five layers of con- sciousness of human beings to combat even the biggest of killers - CANCER and AIDS.
The present booklet 'PET' describes the principles and prac- tice of Pranic Energisation Technique. This technique can be used largely by the general public for developing will power, concentration and deep relaxation. Further, it is becoming a boon to sufferers AIDS and CANCER.
This book is backed by an Audio Cassette of lectures and guided demonstration by Dr HR Nagendra published by us. The readers can use these cassettes for complete and satisfactory results.
We sincerely thank Dr HR Nagendra and Dr R Nagarathna for their permission to publish this book. We also thank M/ s Sharadh Enterprises for speed and quality printing. We thank you for buyin'g and reading this book.
CONTENTS
| | | |
| --- | --- | --- |
| 1. | Opening the doors | 1 |
| 2. | The two wings of progress | 21 |
| 3. | Entry into the unknown | 27 |
| 4. | Strengthening the Immune Defence | 43 |
| 5. | Layers of the unknown | 53 |
| 6. | Invoking the Dormant Divinity | 57 |
| 7. | In a nutshell | 63 |
| 8. | Spreading the Fragrance | 65 |
Sample Pages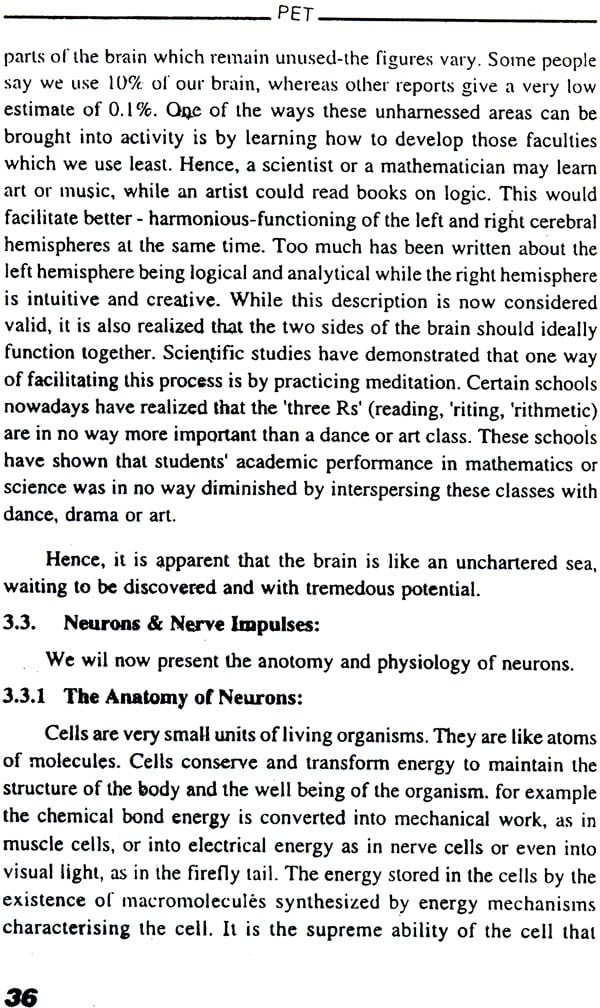 Click Here for More Books Published By Swami Vivekananda Yoga Publications