Description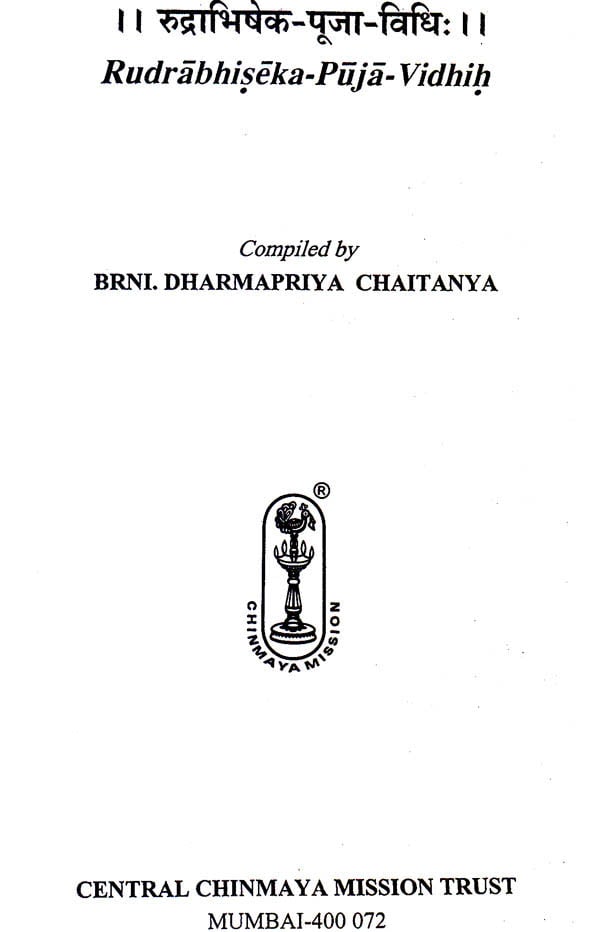 PREFACE
Pooja (worship) is a time-tested religious activity- that is known to bring great purity to our mind. While a hundred objects and events of the world make us extrovert, pooja helps us go inward. Daily transactions cause a lot of emotional disturbance to anyone of us. Performing a ceremonial worship of the Lord quitens the mind and we are truly refreshed. The act has many other benefits beyond reason also.
We employ body, speech and mind in performing pooja. Arranging the altar, collecting the materials, giving a bath, dressing the idol (linga), decorating and showing aarati (light) atc. Are physical aspects of our involvement. Chanting appropriate mantras and shlokas is the participation through speech. Having sentiments of devotion, belonging and gratitude are our mental absorption. Physically, verbally and mentally, we forge a strong bond with the Lord through pooja.
Lord Shiva is all auspiciousness. He is Hara, the remover of sorrow. He is Mrida, one who causes happiness' He is Rudra, the one who causes 'weeping' to evil forces' The pooja offered to this Lord Shankara brings great good to us.
The Rudra Sukta, along with Chamaka, is said to be very dear to Lord Shiva. These Veda mantras, chanted especially during the abhisheka (ceremonial bath), are believed to be very powerful. They can cleanse our hearts and purify the atmosphere.
In this booklet, an attempt has been made to put together the sixteen steps (shodasha upacharas) of a traditional pooja with simple instructions in English and Hindi. Guidance is given on materials required and right time etc. This can be used by individuals or groups. We may use 108 or even 1008 names of the Lord in archana as part of the pooja.
Sample Pages