Description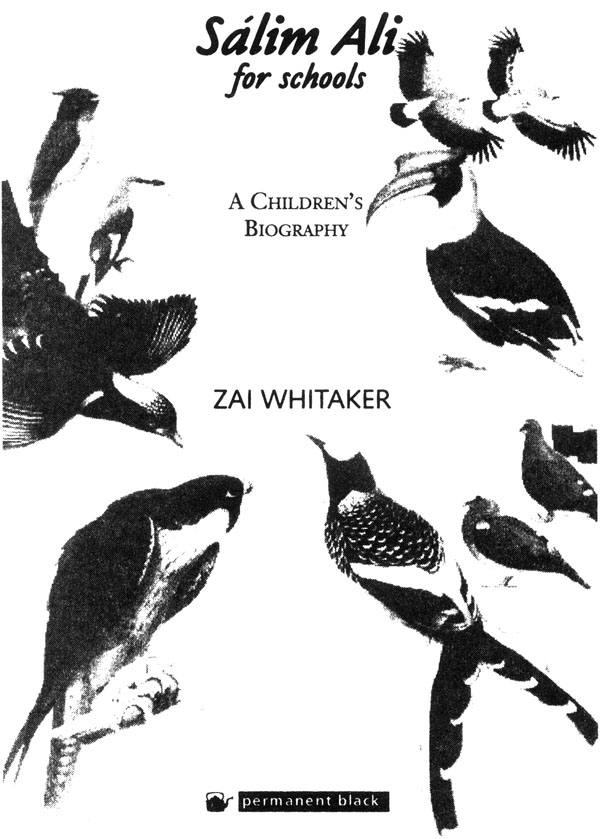 Back of the Book
If you are around ten years old and dream of trekking through marshes and mountains, tracking birds, elephants and tigers, this is where you will find out how to chase that dream. Salim Ali, the Birdman of India, is one of the world's most famous naturalists. He made many discoveries about Indian birds and wrote the Book of Indian Birds, which has become a classic. He fought for the preservation of many important forests, including the Bharatpur Bird Sanctuary and Silent Valley. He had amazing adventures and met wonderful people. This is the story of his life, told by his grand-niece.
It all began with a little yellow sparrow in his backyard which young Salim found, once upon a time.
Zai Whitaker is a writer and teacher. She is the principal of Abacus Montessori School, Chennai. She is also part of a project that helps the Irula adivasis of Tamilnadu. He other books include Up the Ghat, Snakeman, Andamans Boy, Croc Fever and Kali and the Rat Snake. She has two sons called Nikhil and Samir, and a dog called Rosie.
CONTENTS
| | |
| --- | --- |
| Chapter One | |
| A Well-Dressed Sparrow | 1 |
| Chapter Two | |
| Business in Burma | 10 |
| Chapter Three | |
| Tehmina, An Extraordinary Partner | 16 |
| Chapter Four | |
| Lucky Misfortune | 23 |
| Chapter Five | |
| A Bird in the Hand | 33 |
| Chapter Six | |
| Kerala: Favourite State | 45 |
| Chapter Seven | |
| Salim's Adventures | 52 |
| Chapter Eight | |
| Friends and Foes | 62 |
| Chapter Nine | |
| The Magic Ring | 74 |
| Chapter Ten | |
| A Rare Species of Uncle | 83 |
| Birds and Us | 91 |
Sample Page