Description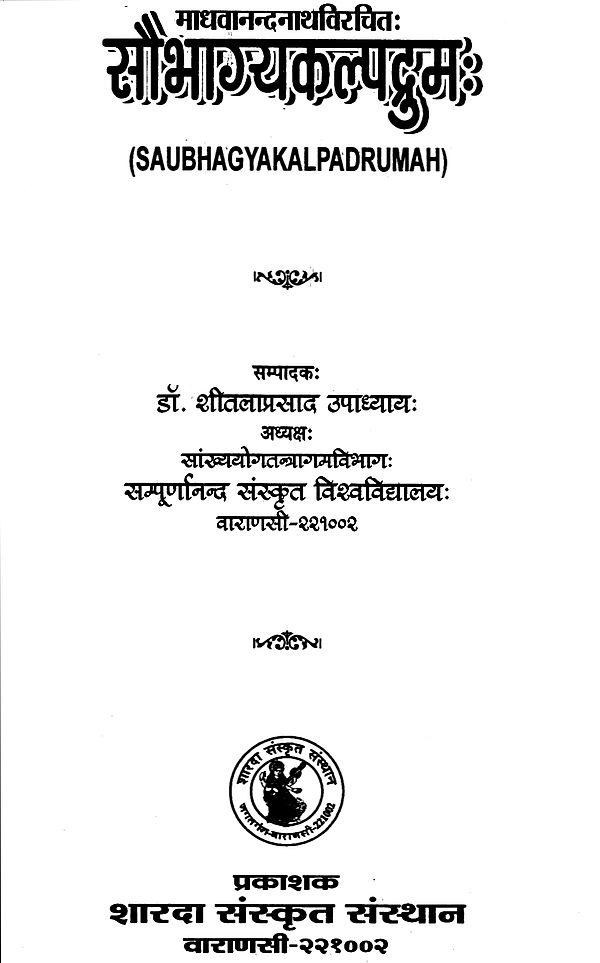 Foreword
Shri Vidya Gurumandala Parishad (SVGP) is indeed very happy to present this great text of "Sri Saubhagy Kalpadhruma" for the first time in print for the benefit of Sri Vidya Upasakas.
Narayanpet is a town situated between Raichur and Gulbarga on the central railway route, where in the family descendents of Sri Bhaskararaya still live. SVGP performed Sri Lalitha Ashtashtaka Mahayaga in 2006 in the spacious ancestral house of present generation of Sri Bhaskararaya, adjoining Sri Dheeranandnatha's Sajeeva Samadhi. There we got a copy of Saubhagya Kalpadruma hand written by BHASKAR DEV VAMAN DEV JAHAGIRDAR (Diksha Name: Sri Chakaranandnath), the grandson and disciple of Sri DHEERANANDNATHA. With reverence and thanks, we took up the copy for publication. Subsequently with the grace of Sri Matha, we also got a copy from Ahmedabad & Chennai. We then requested for the copy of text available with Saraswathi Bhavan library at Varanasi. On going through these defferent copies, we were pleasantly surprised at the similarity of texts. We then requested Prof. Shitala Prasad Upadhyay, to collate these different texts into a book that will greatly benefit all upasakas in the world of Sri Vidya.
We sincerely thank family descendents of Bhaskararaya at Narayanpet, Upasakas from Ahmedabad and Chennai, and Saraswathi Bhavan Library for the original text.
We sincerely thank Prof. Shitala Prasad Upadhyay for the honoray job of excellent compilation and editing of the text. But for his own inherent interest and deep knowledge of tantra shastras, it would not have been possible for him to compile this text.
We sincerely thank Sri Ananthanrayanan M.A. and upasakas from Sri Godbole Maharaj, an upsaka lineage from Sri Bhaskaraya, for proof-reading of drafts. Finally we thank upasakas from Sri Hamsa Charanalya and members of SVGP who played a very leading role by visiting various places and coordinated the effort in bringing out this book.
This is an ancient text and we intent to distribute copies of the book free to senior and practicing Sri Vidya Upasakas and spiritual libraries across India. We have published this book in partial fulfillment of our objective to enlighten the world of Sri Vidya Upasakas with original texts which have not so far been printed. We offer this book at the lotus feet of Sri Matha seeking her abundant grace and blessings for the entire upasaka world.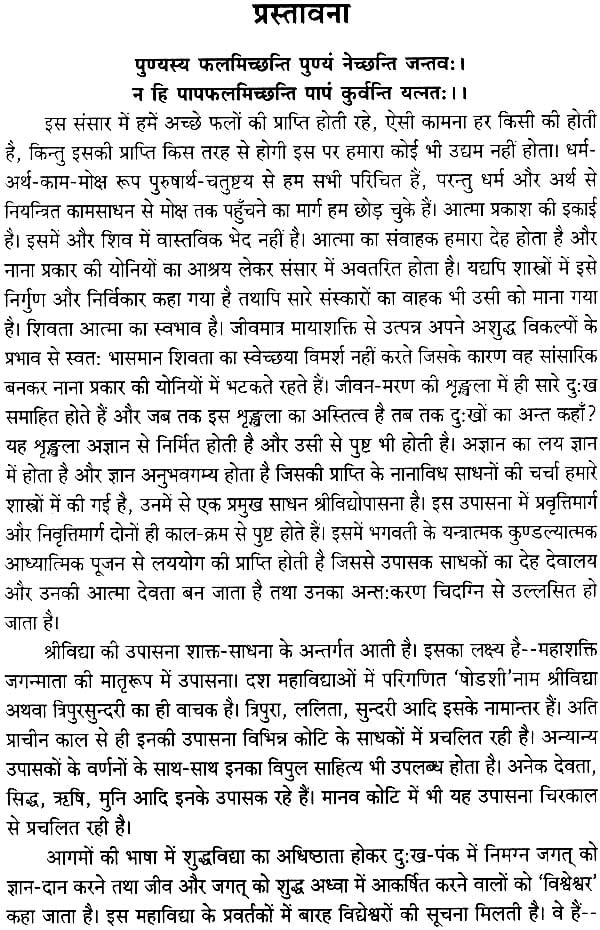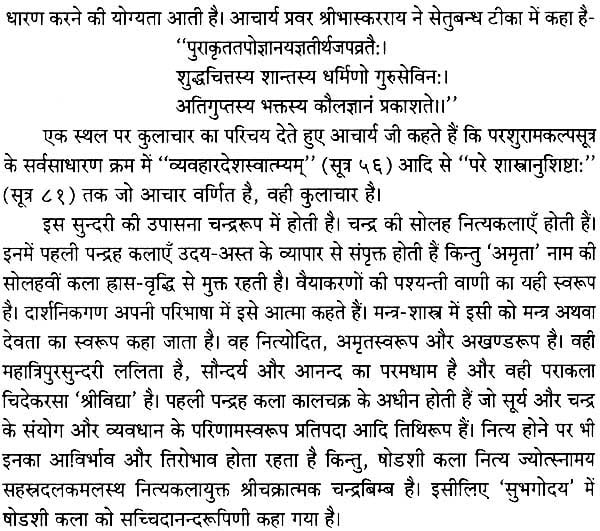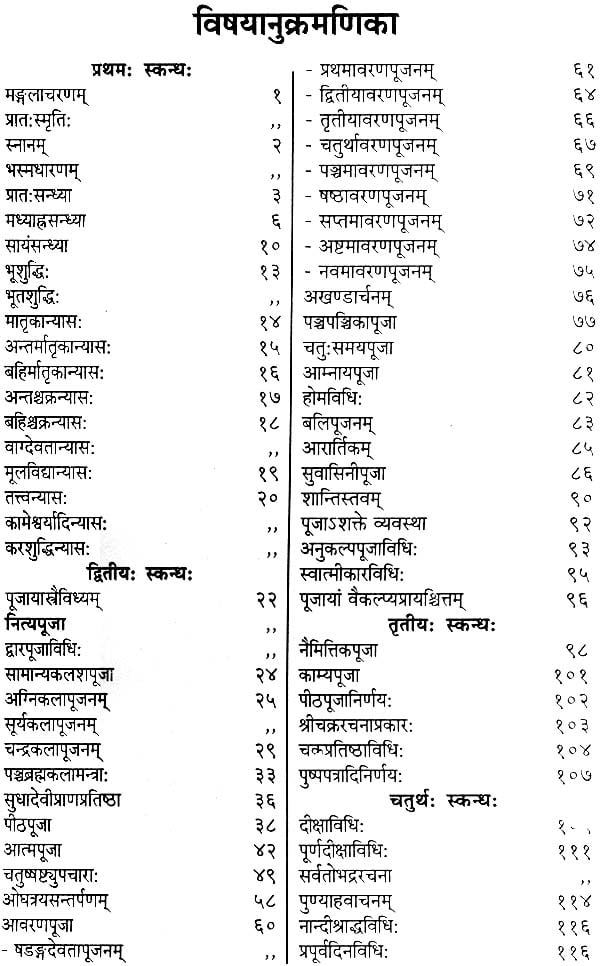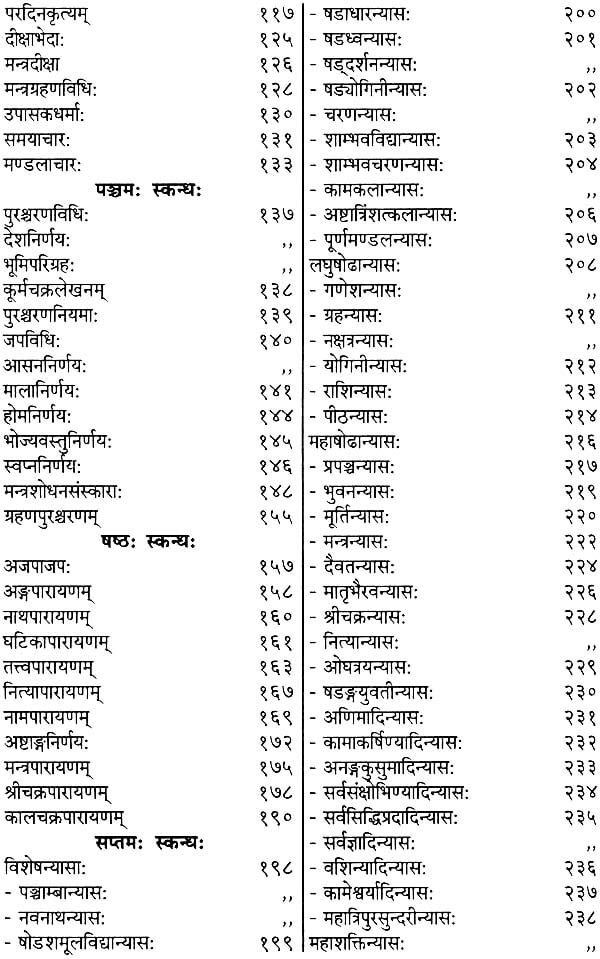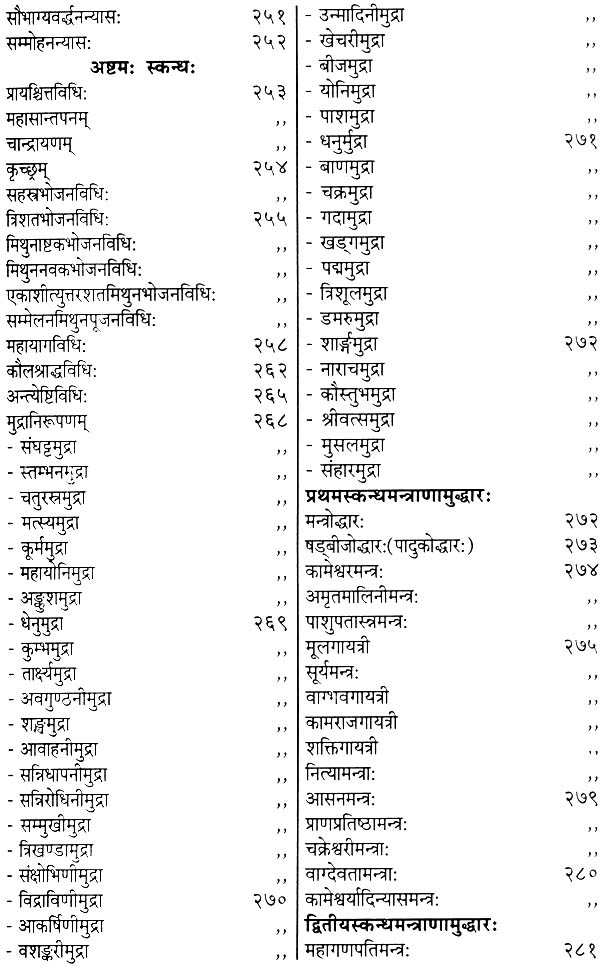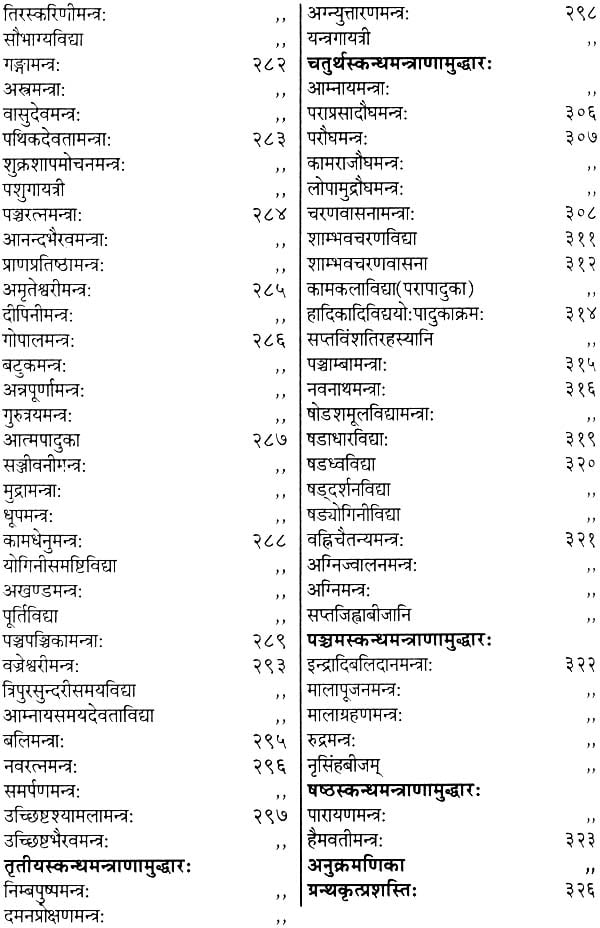 Sample Pages