Description
About the Author
Geoffrey Hodson was born and educated in England, but later lived in New Zealand. A deep student of the Ancient Wisdom, he laboured continuously for the spiritual regeneration of mankind until his death in 1983. Throughout his seventy years of membership, he lectured for the Theosophical Society in most parts of the world.
Hodson was the author of some forty theosophical books based on his occult investigations, and was awarded the Subba Row Medal in 1954 for his contributions to theosophical literature.
About the Book
In the esoteric tradition, the number seven occurs frequently. The Seven Rays refer to seven different human temperaments. The author describes the characteristics of people in each of these rays, their strengths and weaknesses, ideals and methods. He also points out that most people show forth in daily life the characteristics of several rays. Ultimately, we must develop the qualities of all the rays, although the unique characteristics of one of hem will predominate.
CONTENTS
| | | |
| --- | --- | --- |
| | Acknowledgement | vii |
| I | The Significance of Number | 1 |
| II | The First Ray | 11 |
| III | The Second Ray | 23 |
| IV | The Third Ray | 31 |
| V | The Fourth Ray | 40 |
| VI | The Fifth Ray | 47 |
| VII | The Sixth Ray | 53 |
| VIII | The Seventh Ray | 56 |
| IX | Blended Rays | 61 |
| X | The Personal Ray | 75 |
Sample Pages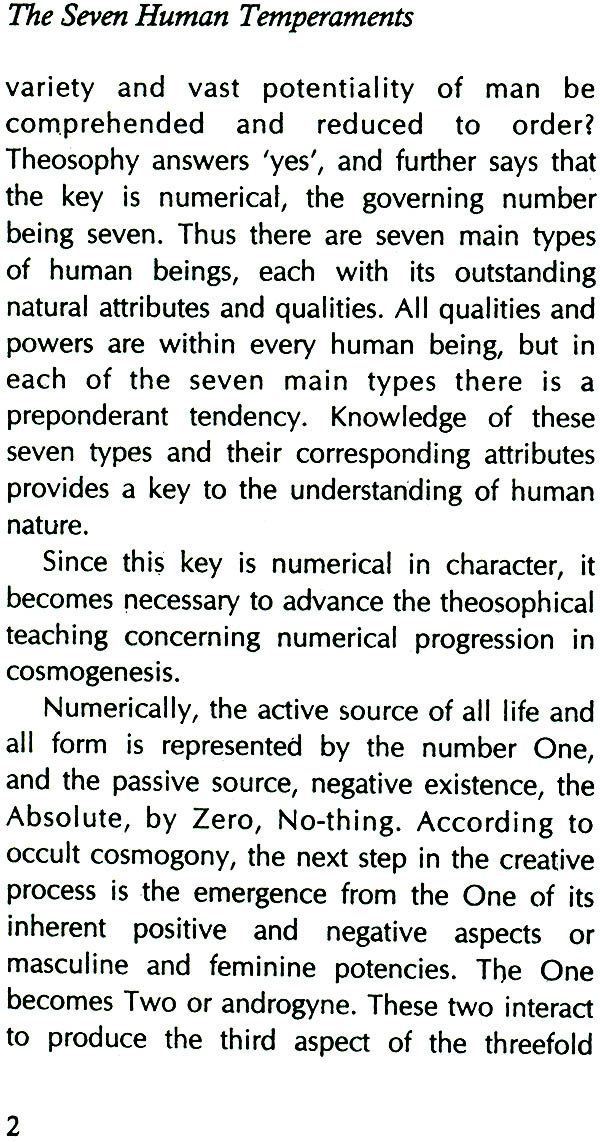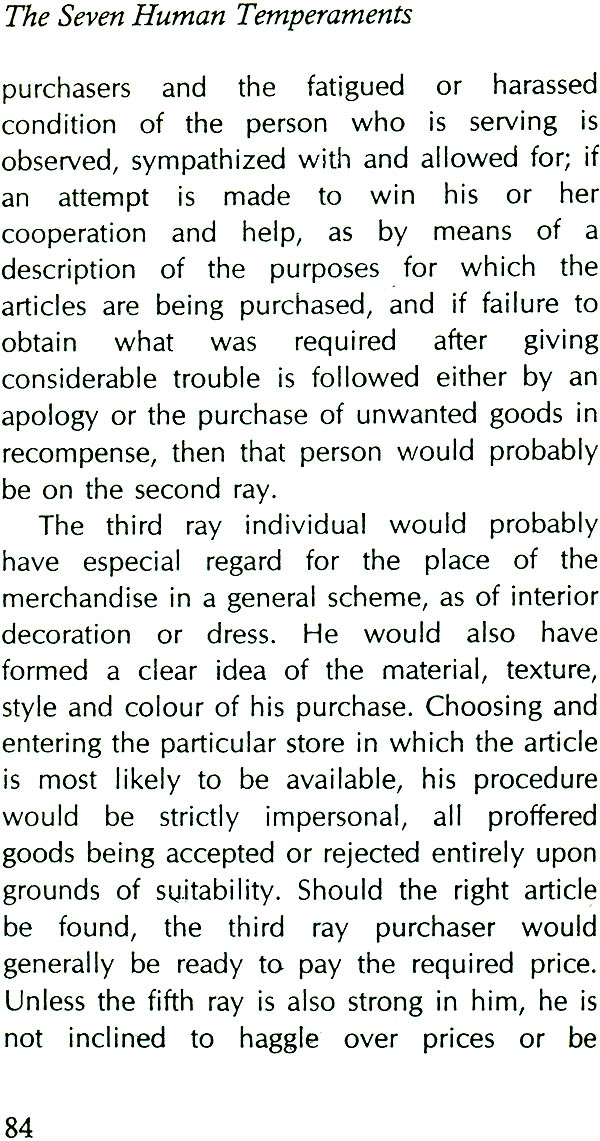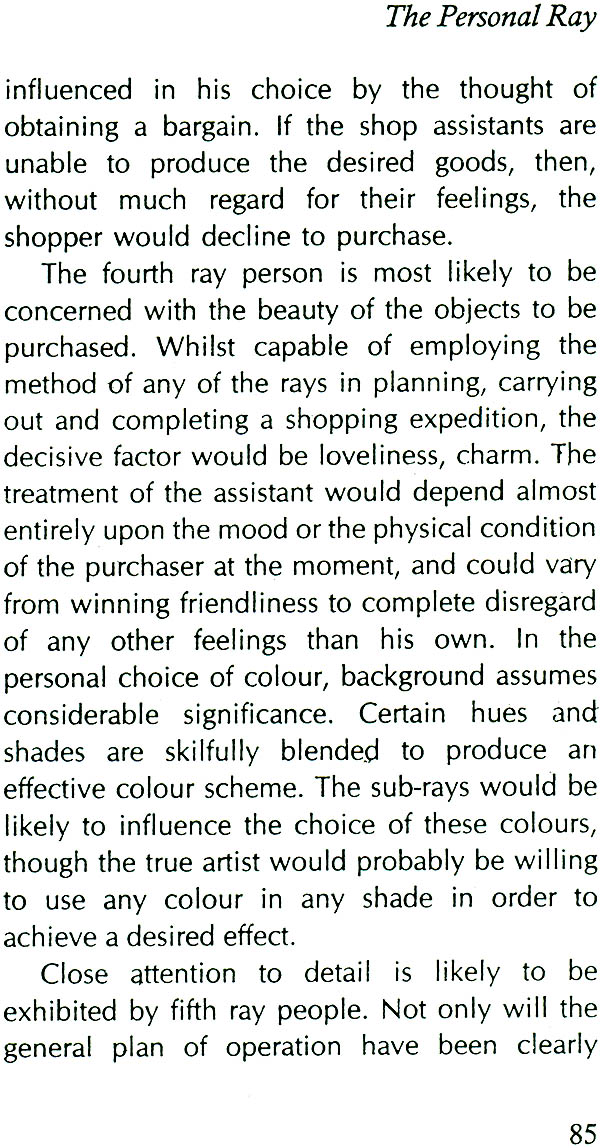 Click Here for More Books Published By Theosophical Publishing House