Description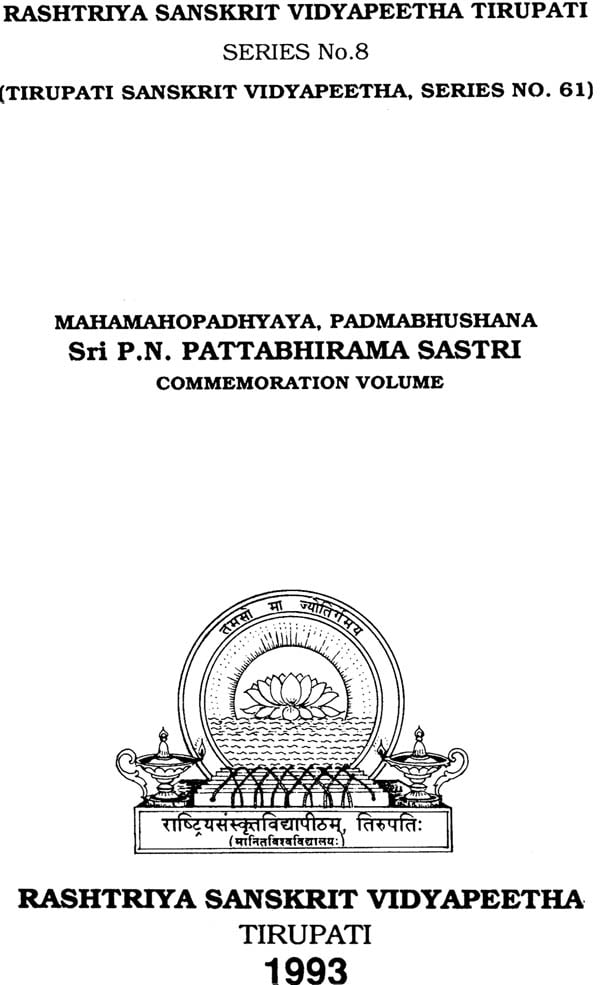 Back of the Book
Mahamahopadhyaya Padmabhusana Pandit P. N. Pattabhirama Sastriji was born in 1908 in Palasur village near Kanchipuram and initially educated at Tirupati and later in Varansi under M.M. chinnaswami Sastri.
Initially he served Banaras Hindu University and was later appointed as Principal of Maharaja Sanskrit College, Jaipur by Sir Mriza Ismail on the recommendation of Pandit Madan Mohan Malaviya. In 1952 Sastriji served the University of Calcutta to grace the Chair of Mimamsa. He wished to spend the last years of his career in Varanasi where he was appointed as Professor and Head of the Department of Sahitya, Mimamsa and Tantra in 1975.
Many titles have been bestowed upon Sastriji like Vidya Vacaspati; Mimamsa Kesari; Sastra Ratnakara; Vidyasagara; Mahamahopadyaya, etc., by Jagadguru Sri Sankaracharya of Kanchipuram and by various other academic Bodies and Organisations for his invaluable contribution in the field of Sanskrit literature in general and the Sastras in particular.
Many awards have been conferred upon Sastriji like President's Award in 1973; Padmabhushan from the Government of India; Visva Bharati Award by the U. p. Sanskrit Academy which carried a cash prize of Rs. 1 lakh. Sampurnananda Sanskrit University and the University of Burdwan conferred upon him Mahamahopadhyaya and D.Litt. Degrees (honoris causa) respectively.
Born, and initially educated in South India, he spent his life in East, West and North and thus represented a real unity and integrity of this country in his person and disposition. His writings (also editions of Mimamsa texts) which are nearly fifty in number and his lectures, spread over half a century, demonstrate his absolute dedicated mastery of the sastric tradition of India, pre-eminence of Mimamsa therein and its contemporary relevance. His works such as "Mimamsanyaya Manjari" and the exposition of "Artha-Samgraha" are classic examples. He has to his credit the discovery of several texts of Mimamsa and their scholarly editions has enriched the extant literature. He has shown the applicability of Mimamsa principle in other Sastra. He has trained numerous students serving at various centres of traditional learning.
Sastriji was a living symbol of the glorious tradition of a Pandit who could weave the past into the present fabric of thought and culture.
He passed away on September 1st, 1992 when he was serving as the first Kuladhipathi of Rasthriya Sanskrit Vidyapeetha, Tirupati and National Professor of Veda appointed by Rashtirya Veda Vidya Pratisthan.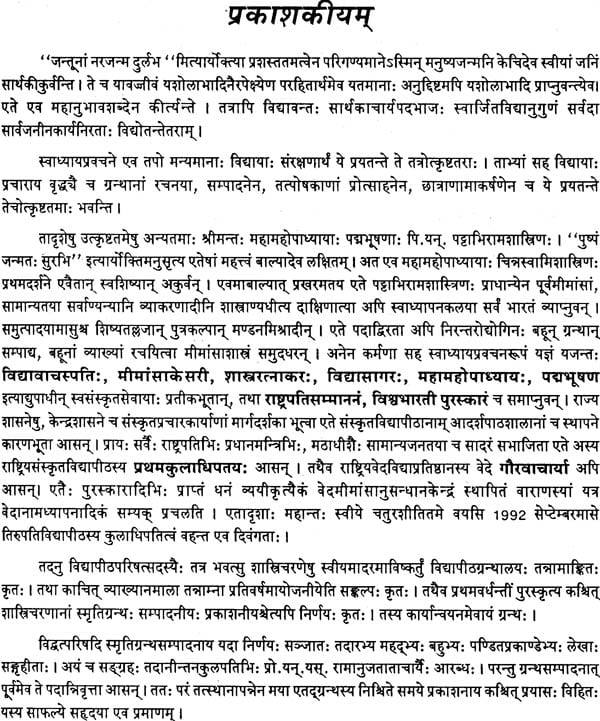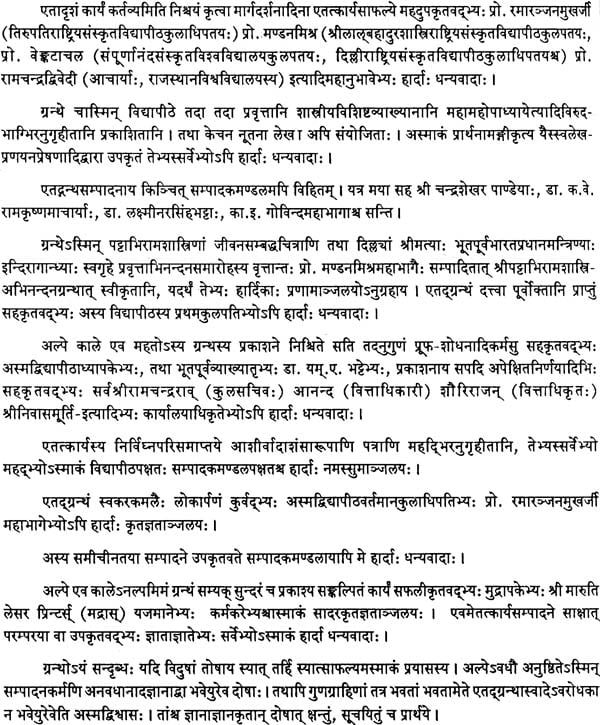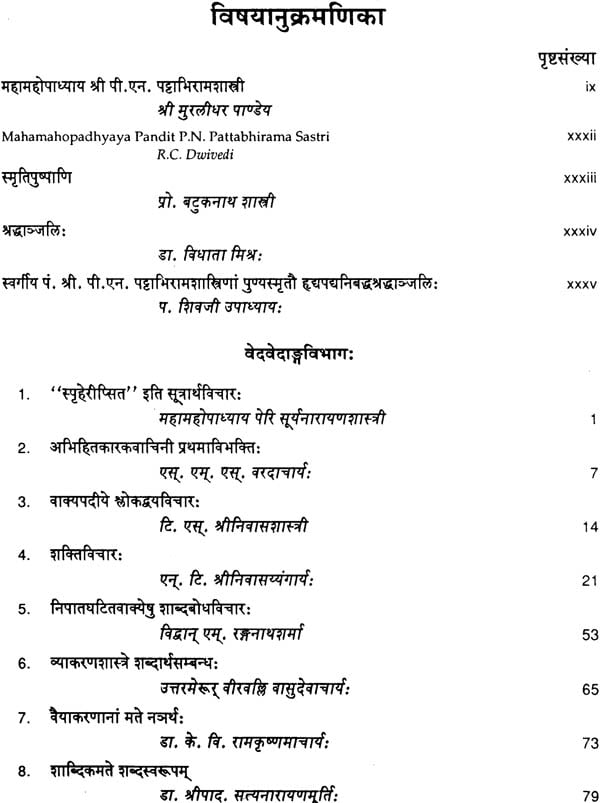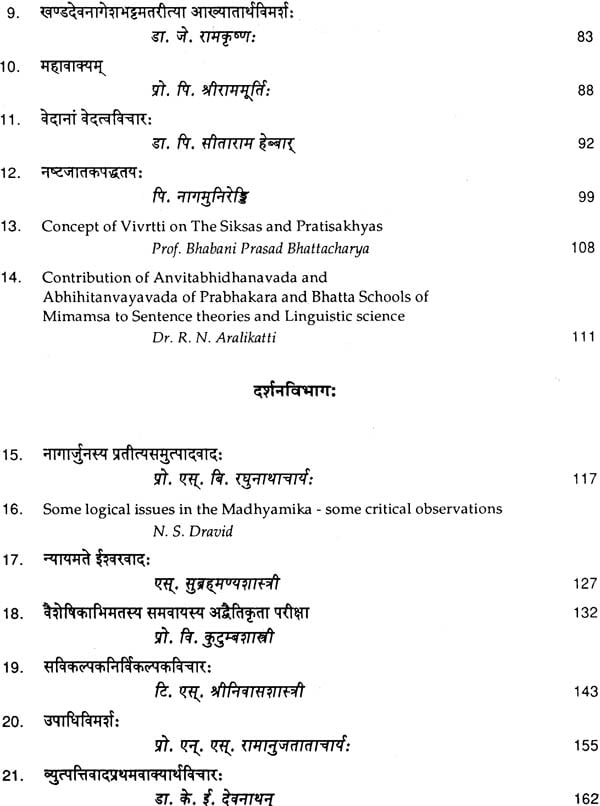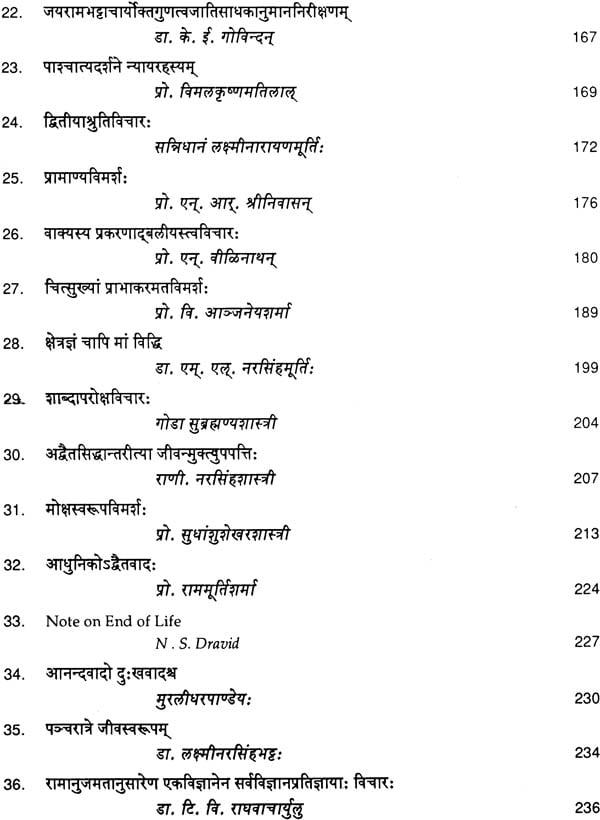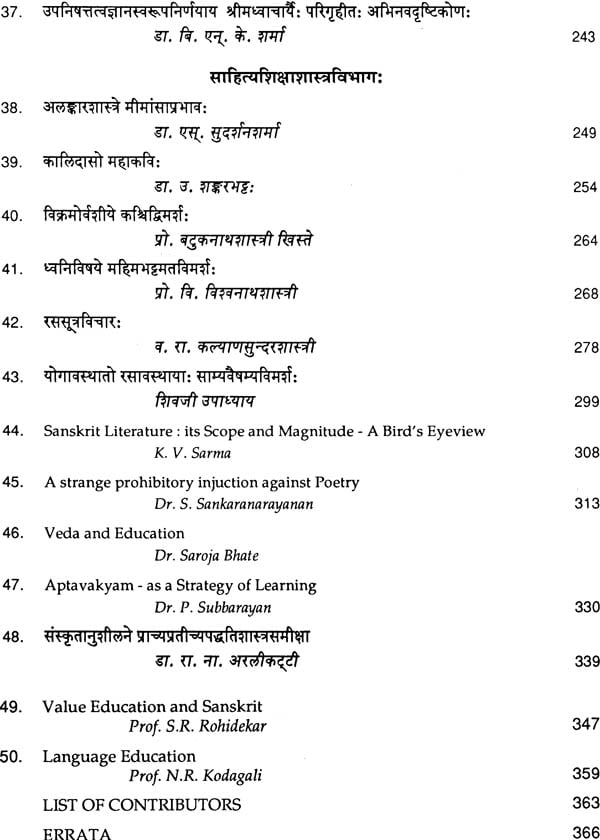 Sample Pages