Description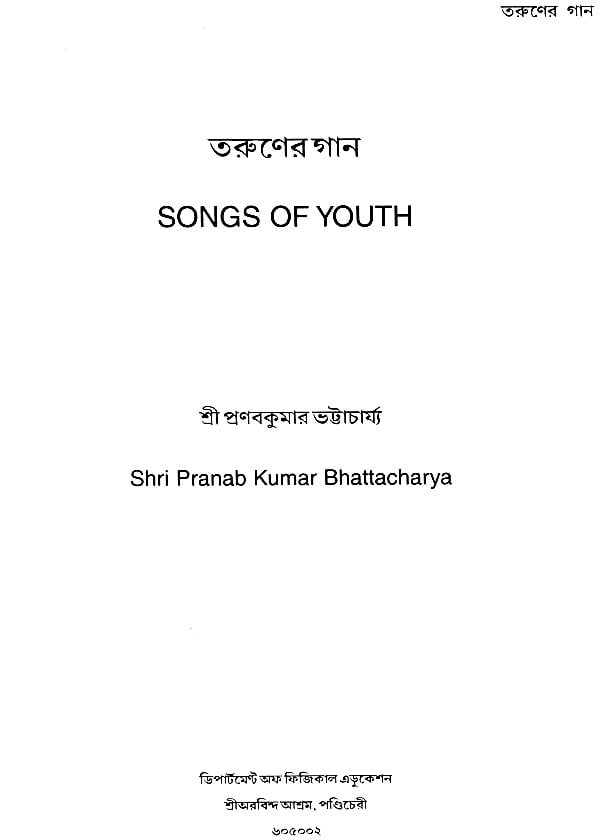 Publisher Note
The Mother almost stopped coming out from 1958. From April 1962, she never came downstairs from her second floor room.
At that time, Dada (Pranab Kumar Bhattacharya) had to stay with the Mother for long periods of time and had to stay awake when the Mother used to rest. Since that time, Dada has been inspired to write songs.
The first songs were written around 1967. These songs were printed at the request of friends under the titled "Songs of Youth" and published in the year 1971. A second edition was printed with some songs added, and later, a third edition was published with some more new songs.
Now in the fourth edition, we have added thirteen more songs. We are publishing them with notations under the same title - "Songs of Youth".
We hope the readers will enjoy the songs.