Description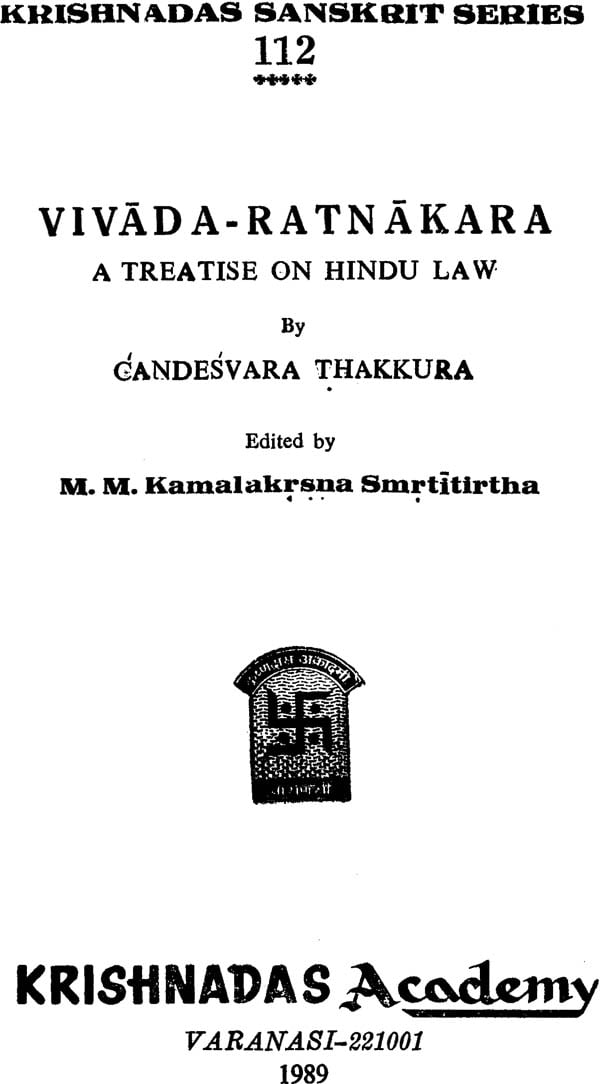 Preface
The present work, Vivada-ratnakara, is the first of Candesvara Thakkura's Code of Smriti-ratnakaras. It was first published in the Bibliotheca Indica Series in 1887 and the present edition is an improvement upon the same. The author composed six other ratnakaras on Smrti Viz. Krtya-ratnakara, Grhastha-ratnakara, Suddhi-ratnakara, Dana-ratnakara, Puja-ratnakara, and Vyavahara-ratnakara, and one ratnakara on Polity, viz. Rajaniti-ratnakara. Of the above, Krtya-rantakara and Grhastha-ratnakara were edited by the present editor and published in the Bibliotheca Indica Series in 1925 and 1928 respectively. Rajaniti-ratnakara was published by the Bihar and Orissa Research Society in 1924.
The history of the author, Candesvara Thakkura, has been dealt with by the present editor in his preface to Krtya-ratnakara. The salient facts are reproduced below.
The author was a Brahmin of Mithila and flourished in the first half of the fourteenth century when the Karnata dynasty was reigning supreme in Mithila. He held the hereditary post of minister to king Harasimhadeva of that dynasty.
The concluding verse of the present work enlightens us about the author's age. It purports that Candesvara "performed the rite of tula-purusha –dana on the banks of the Bagmati in the bright half of the month of Pausha in the year 1236 of the Saka era" (i.e. December 1314 or January, 1315 A.D.)
The present treatise is concerned, as the name indicates, with "disputes," either civil or criminal. There are hundred chapters in all in the present work, the civil portion of which deals with Inheritance which is now good law, and with other civil matters concerning which the prescriptions have now been superseded by the territorial Acts of British India. The subject of Inheritance also contains a description of the thirteen kinds of sons with their relative rights of heritability.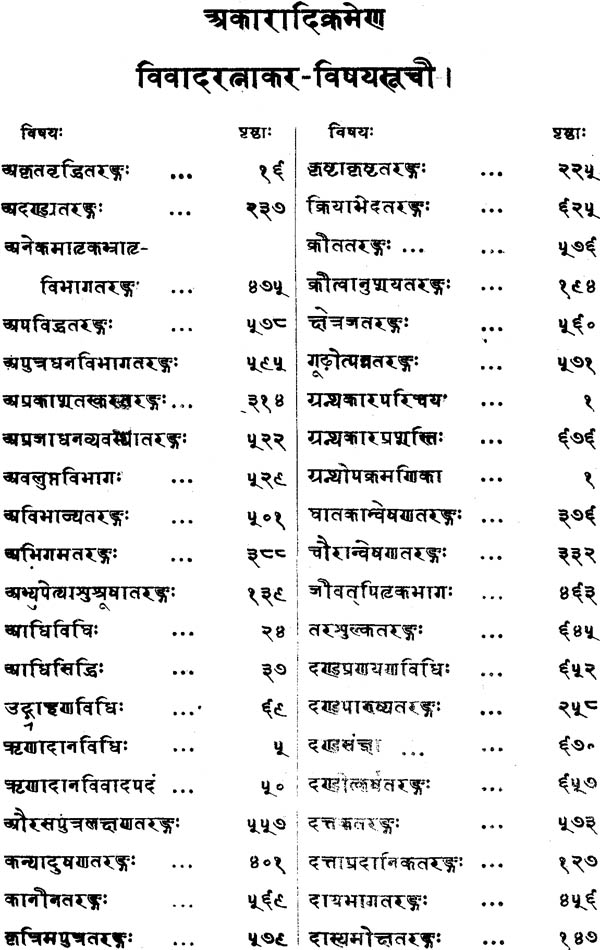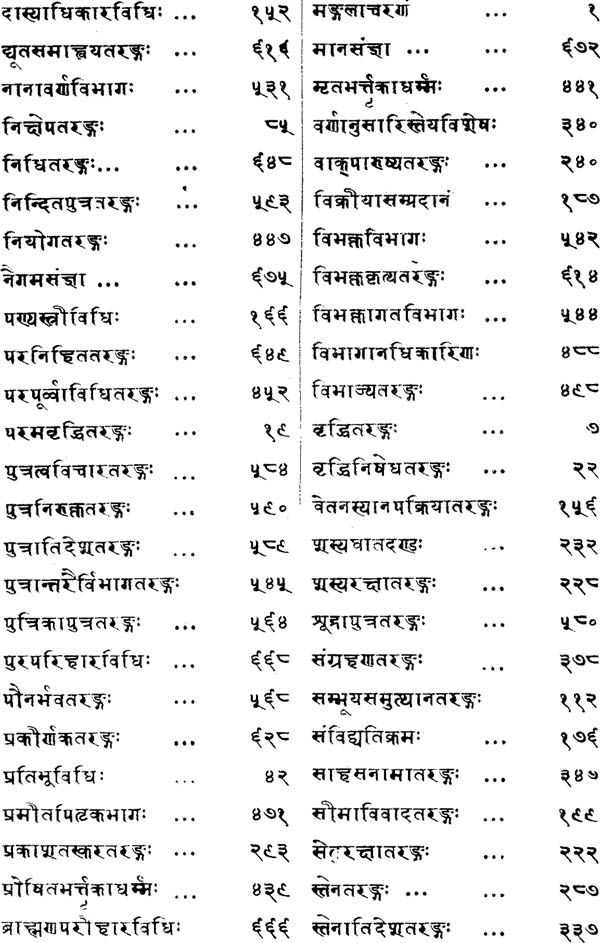 Sample Pages