Description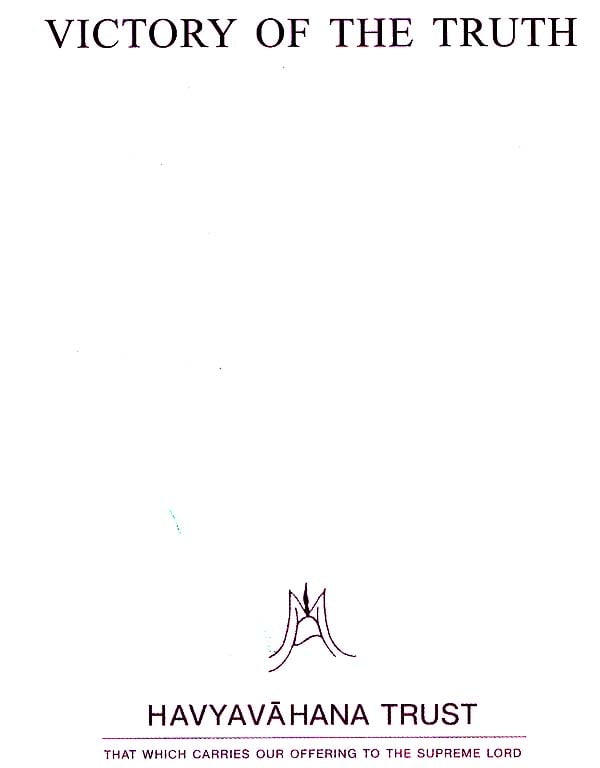 About this book
This booklet vividly depicts spiritual truths through mudras made by the Mother and explained by her. When Huta asked the Mother about the significances of some mudras depicted in photographs of the Mother's hands taken by Tara Jauhar, the Mother told her to try to find the meanings herself. She did so, and in response the Mother gave her own interpretations. Huta added some relevant quotations from the writings of Sri Aurobindo and the Mother and designed this eautiful book, now reprinted after more than a decade - yet another valuable product of her unique relationship with the Mother.
The Mother
Born Mirra Alfassa in France on February 21, 1878, the Mother of the Sri Aurobindo Ashram had mystical experiences and was spiritually conscious from her childhood. She developed her innate occult powers, practicing sadhana and developing yogic knowledge before she visited India in 1914 and met Sri Aurobindo in Pondicherry for the first time. In 1920 she came to work permanently with Sri Aurobindo in leading humanity towards a new Light and Consciousness. The Mother left her body on November 17, 1973. Their work continues.
Huta
Huta (Savita D. Hindocha, 1931-2011) joined the Sri Aurobindo Ashram on l O" February 1955. The Mother gave her the name "Huta" meaning "The Offered One". In the course of their 18-year long collaboration, the Mother gave Huta a great number of talks, letters, cards, messages and sketches to guide and support her in her sadhana and her painting work. Huta also wrote down in her diaries the content of the Mother's talks to her, which the Mother approved with necessary corrections. With the Mother's permission and encouragement, Huta published some of these materials, including this unusual booklet. In 1995 she created the Havyavahana Trust to continue her work and share these treasures with humanity as a whole.
Introduction
On 19th November 1964 I just happened to see at one of the Sri Aurobindo Ashram's book-stalls the photographs of the Mother's hands forming different mudras I gestures. They looked so symbolic that I could not restrain myself from asking the persons who were selling them whether any meaning had been given to these remarkable mudras.
They answered me: "No." After a pause they said: "We had asked the Mother, but could not get any response." I said to them: "I wish to purchase a set of these photographs.
I will show them to the Mother when I go to her tomorrow morning and will pray to her to give their meaning." I went to the Mother. She viewed through a magnifying glass the seven photographs keenly. Then I asked her about their meaning. She looked at me intently for a moment or two and said sharply:
"But why should I give the meaning? Many people have already asked me to reveal the meaning. But I have refused to do so. You see, they want everything readymade. They never want to make any effort. Let them find the meaning themselves. I will not say a word about it."
I was taken aback. Then hesitatingly I told her that I would try for the meaning if I could have some hints or indications from her.
She gave a charming smile and said:
"Child, sit quietly, make your mind absolutely blank, concentrate on each photograph, invoke the inspiration and you will surely find the meaning. Then I will see."
And she laughed en chantingly. All my nervousness evaporated. After our work on Savitri the epic poem written by Sri Aurobindo I took my leave and came face to face with the photographer. He was on his way to the Mother's room. I asked him whether she had said anything about the meaning of the mudras so that I might get some idea. He said that he was interested only in the photographs as such.
I went home cursing myself: "Why did I become so enterprising? Why did I run such a risk by taking photographs to the Mother? Now I have got to find the meaning; otherwise I cannot show my face to the Mother."
I skipped my lunch and started to contemplate each photograph.
In the afternoon of that very day I sent all the seven to the Mother with their meaning.