Description
About the Book:
Miss Clara Codd was much admired throughout the world for her simple and inspiring exposition of spiritual topics. In this book, with many questions and interesting anecdotes, she explains what the Adepts are, their nature, their ways and teachings for the practical guidance of aspirants on the Path. She also presents the qualifications needed for pursuing the spiritual journey, taking as her basis Buddhist, Hindu, Christian, Theosophical and other texts.
The reader will find the work both charming and stimulating.
About the Author:
Clara M. Codd was born in England in 1876 and early in life rejected conventional mores. Rebelling against all oppression and injustice she plunged into the suffragette movement. But her meeting Col. H. S. Olcoot, President-Founder of the Theosophical Society proved a turning point in her life. Forgoing her active role in the women's social and political union, she joined the Theosophical Society. As an International Lecturer for the Society, she had an unrivalled opportunity to observe human nature, which enabled her to speak and write lucidly on various aspects of life.
CONTENTS
Prologue
vii

PART I

THE BROTHERHOOD OF THE PERFECTED MEN

I
The nature of the Adept
3
II
His Inner Knowledge and Powers
17
III
Some Laws of the Occult Brotherhood
46
IV
Members of the Brotherhood, More or Less Known
64
V
Imperishable Links
91
VI
The Path of the Secret Science
95

PART II

DISCIPLESHIP

Section 1: Preliminary Qualifications

The Law of Upasanas - Aspirants
113
I
The Right Motive
115
II
Be Honest and Unselfish
125
III
Courage and Will
134
IV
Intelligence
143
V
Spiritual Perception
150

Section 2: The Qualification for Initiation

I
Veveka - Insight
161
II
Vairagya - Balance between the pairs of Opposites
168
III
Shatsampatti-The Six Jewels of the Mind
176
1. Sama: Mental Control
176
2. Dama: Resulting Control of Action
182
3. Uparati: Letting People Be what They Are
187
4. Titiksha: Letting Events Be What They Are
192
5. Samadhana: Wholeheartedness
201
6. Sraddha: Faith
205
IV
Mumukshutva - Union With All Life
208
V
Initiation
213

PART III

THE RESTORATION OF THE MYSTERIES

I
Arcane Schools of the Past
219
II
Their Restoration in the Future
231
III
The Return of the Magi
241
Epilogue
253
Appendix I
257
Appendix II
259
Index
265
Sample Pages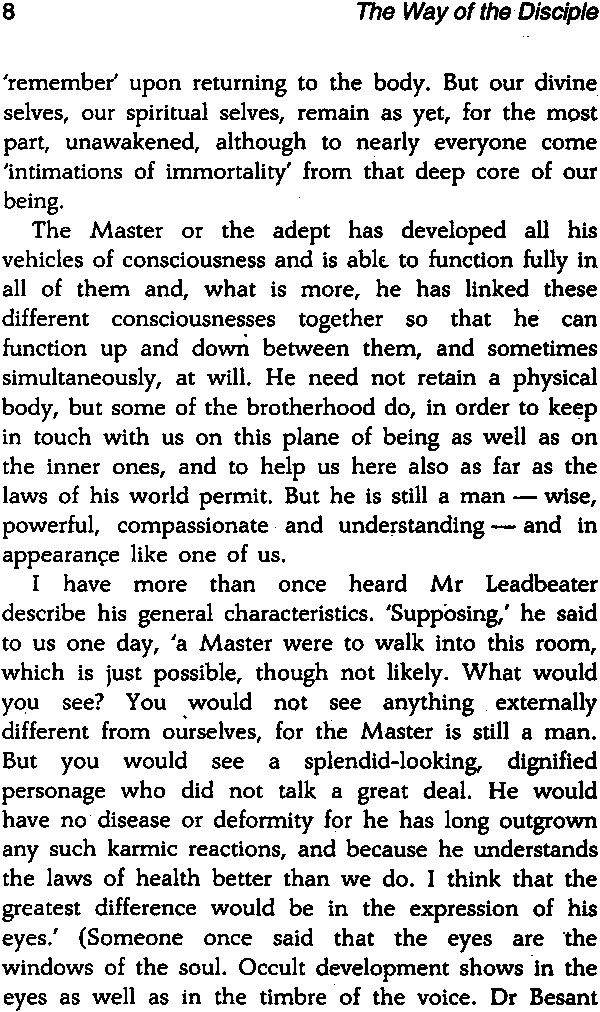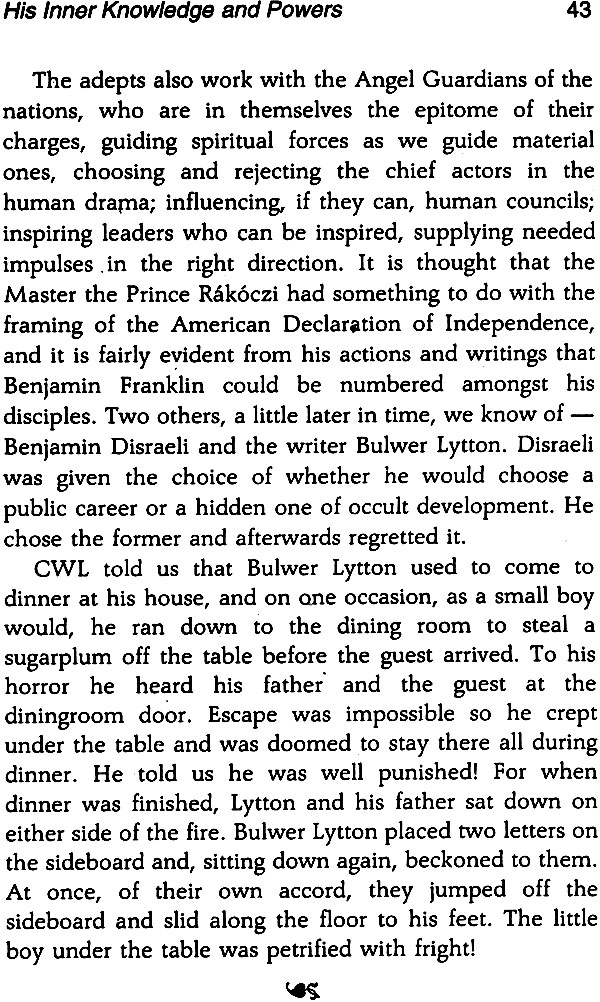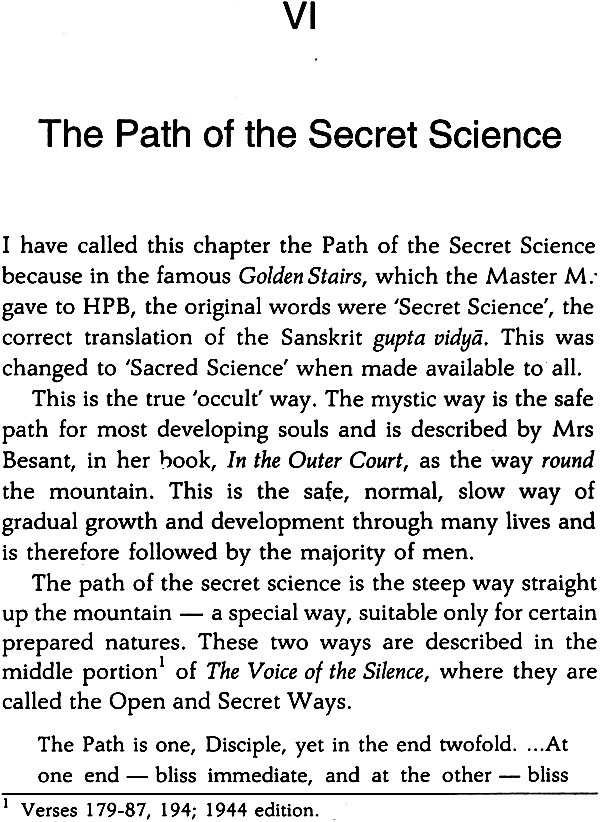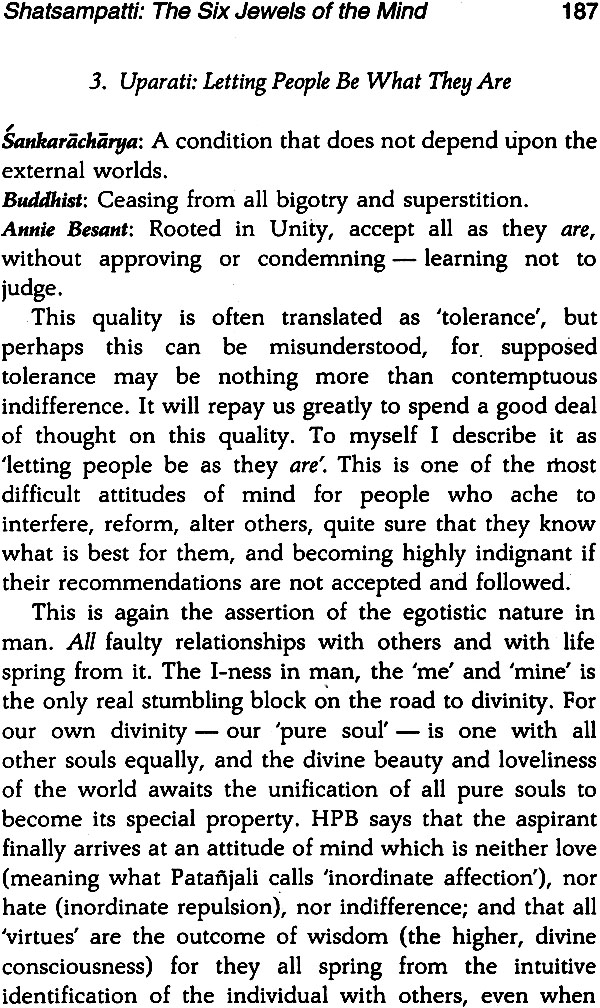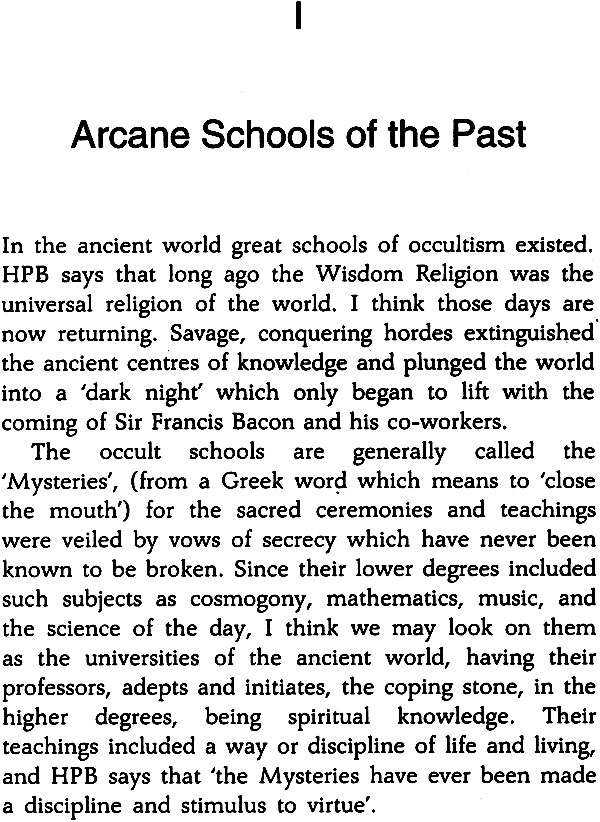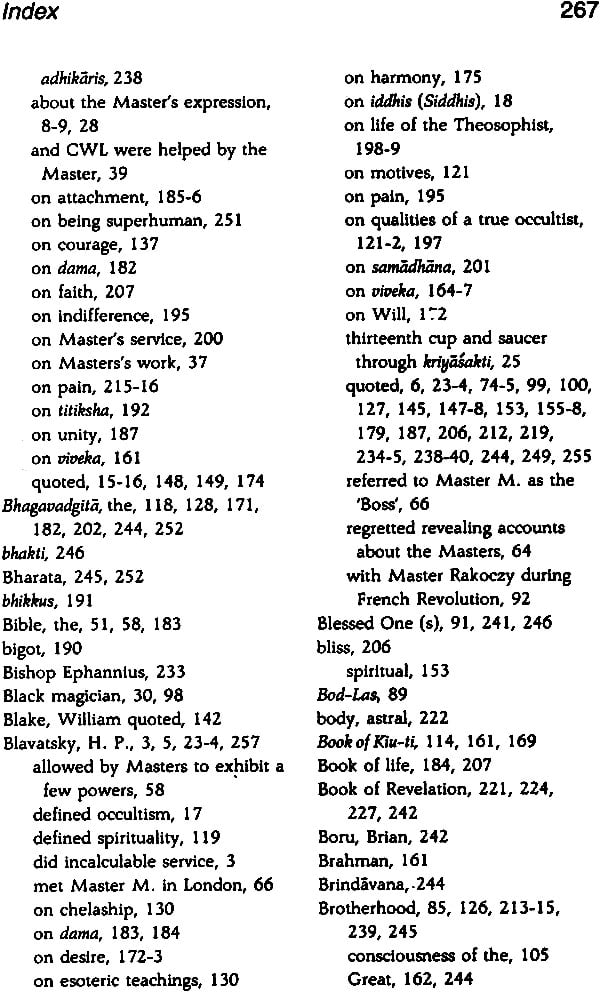 Click Here for More Books Published By
Theosophical Publishing House