Description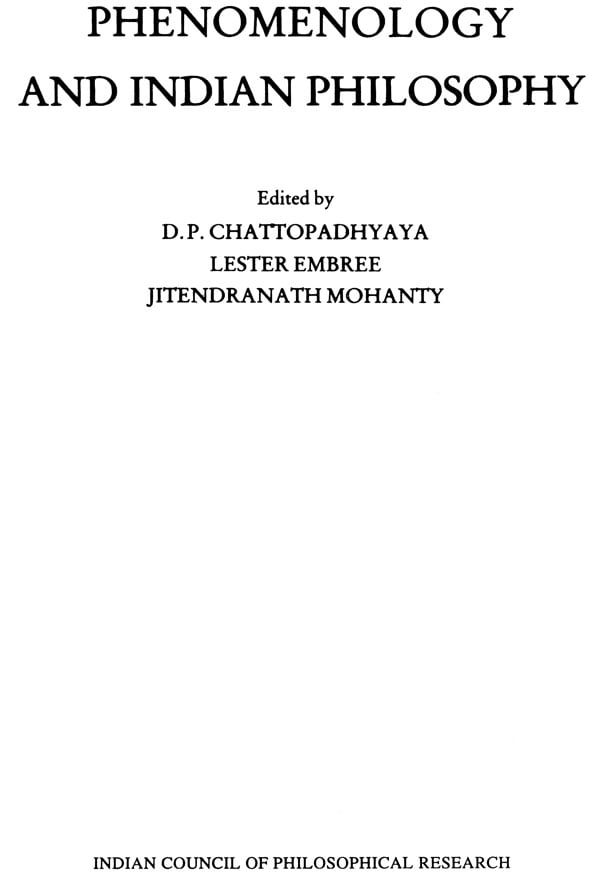 From the Jacket :
This book shows the close relation between the phenomenology of the West and the phenomenological approach taken by Indian thinkers, both classical and modern. It illustrates that the underlying spirit of phenomenology and hermeneutics has been consciously followed by Indian philosophers for centuries and is not peculiar to Western thinkers. It also shows that Edmund Husserl and K.C. Bhattacharyya were aware of these parallel trends of thought.
Phenomenology and Indian Philosophy addresses not only the basic theme of phenomenology, but its aesthetic, social psychological, scientific, and technological aspects as well.
About the Author :
D.P. Chattopadhyaya former Professor of Philosophy at Jadavpur University and Chairman of the Indian Council of Philosophical Research is currently the Project-Director of the multidisciplinary 77-vol. Project of History of Indian Science, Philosophy and Culture (PHISPC) and Chairman of the Centre for Studies in Civilization (CSC).
Lester Embree is William F. Deitrich Eminent Scholar in Philosophy and President of the Center of Advanced Research in Phenomenology at Florida Atlantic University.
Jitendranath Mohanty is Professor of Philosophy at Temple University.
CONTENTS
My First Trip to India: A Personal Introduction
Lester Embree
1
Phenomenology and Indian Philosophy: The Concept of Rationality
J.N. Mohanty
8
Husserl and Indian Thought
Karl Suhuhmann
20
Phenomenology and Indian Philosophy
Sibajiban Bhattacharyya
44
Advaita Vedanta on the Problem of Enworlded Subjectivity
R. Balasubramanian
77
An Indian Interaction with Phenomenology:
Perspectives on the Philosophy of K.C. Bhattacharyya
Kalyan Kumar Bagchi
94
Phenomenology and Philosophy of History
David Carr
103
Freedom, Interpretation and Meaning in Human Science
D.P. Chattopadhyaya
113
Husserlian Foundations of Sartre's Treatment of Time Consciousness
V.C. Thomas
126
Analysis of I-Consciousness in the Transcendental Phenomenology and Indian Philosophy
Anindita Niyogi Balslev
133
Phenomenology and the Transcendent: Which Way Does One Transcend?
Paulos Mar Gregorios
141
The Paradox of Subjectivity and the Idea of Ultimate Grounding in Husserl and Heidegger
Thomas M. Seebohm
153
Experiment at Fulfilment of Theory
Patrick A. Heelan
169
'Merleau-Ponty's Thesis of the Primacy of Perception and the Meaning of Scientific Objectivity'
John J. Compton
185
The World as the Ontological Project of Man
Ramakant Sinari
198
Technology as Cultural Instrument
Don Ihde
207
Nature and Life World: Towards a Hermeneutics of Nature
R. Sundara Rajan
216
Unity and Plurality of Cultures in the Perspectives of Edmund Husserl and Ernst Cassirer
Ernst Wolfgang Orth
233
Human Scientific Propositions
Lester Embree
247
Phenomenology of Human Relations: Some Reflections
S.P. Banerjee
253
Object, Objective Phenomenon and Objectivating
Act According to the 'Vijnaptimatratasiddhi' of Xuanzang (600-664)
Iso Kern
262
Last Philosophy: Ideas for a Transcendental Phenomenological Metaphysics
- Eugen Fink with Edmund Husserl, 1928-38
Ronald Bruzina
270
Hermeneutics in Indian Philosophy
Krishna Roy
290
Reading the Rigveda: A Phenomenological Essay
J.L. Mehta
303
Speech and Writing in Heidegger's Philosophy
S. ijsseling
318
Towards a Hermeneutic of Centrality in Indian Art
Margaret Chatterjee
332
Reflections on Papers
D.P. Chattopadhyaya
341
Contributors
366
Index
369
Sample Pages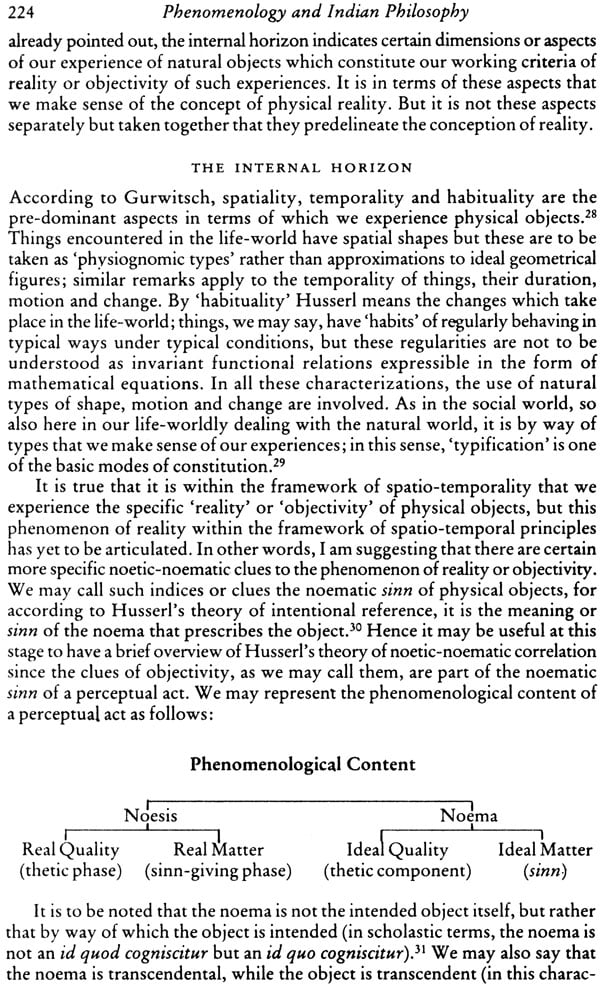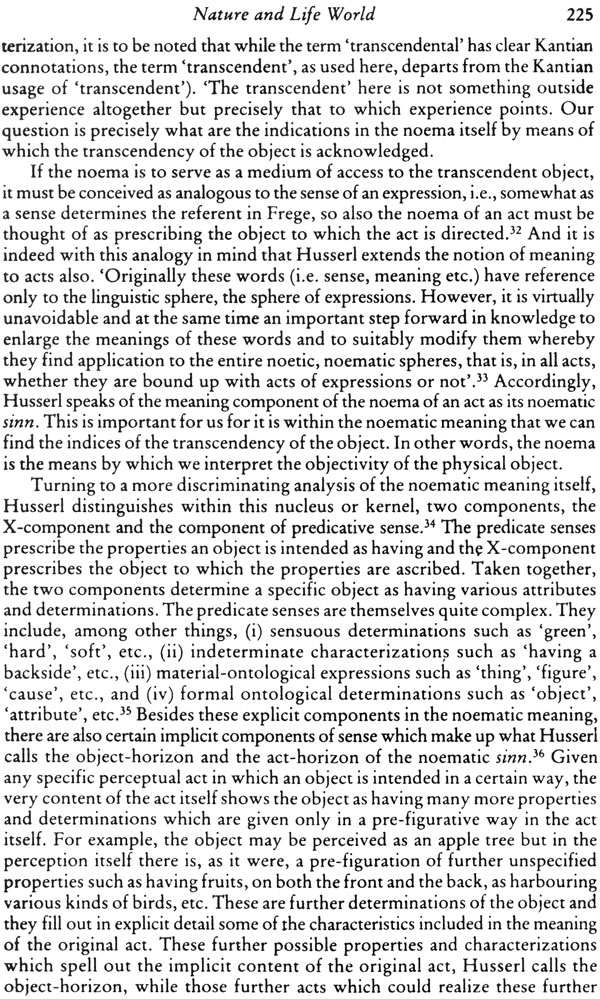 Click Here for More Books Published By
Indian Council of Philosophical Research