Description
Introduction
PRELIMINARY
Before attempting to read the Bhagavad Gita, with or without traditional commentaries leading to the thought structures of well known systems, or modern write-ups in evading crucial metaphysical issues, and approaching the text from profound or profane angles of scientific research, modern Yoga, business management, administrative crises, human psychology or catering to uninitiated minds of a thousand variety, we have to understand the basic nature of Hindu speculation and its aims. Our Vedas, Upanisads, Gita, or Brahma Sutra are not in 'the language of propositional thought to which one is accustomed in the West. They are essentially in the poetic mould and have a creative, synthetic, integrative, intuitive approach to life and its realities. We have to assemble and organize these utterances into categories or 'groups of thought- bunches, and subject them to mutual coordination, reconciliation and organisation with experiences felt and recorded elsewhere in our Puranas, Itihasas, the Smrtis, in addition to direct experience called 'Pratyaksa' which none can dare or afford to violate. Written texts, Inference and Direct Apprehension have thus come to be accepted as evidences to arrive at a system of thought which these texts suggest implicitly. Naturally this leads to differences in schools of thought. Even so, that system of thought that is relevant and nearer to our actual daily life and its complexity of experiences has a chance to our attention and deserve study better than those that hold on to pre-conceived dogmas, ready-made outlooks ought to be fitted into the texts, or outmoded or outrageous or extravagant interpretations, that have no bearing on life and its tangled problems. Philosophy, in the East or the West, is basically expected to be a guide to human conduct, and a systematic understanding of life of which humans are a part. To miss this basic context is to bring philosophy itself into' disrepute. Dr. S. Radha krishnan writes that a system or thought that does not address this problem is a mere 'a side; or 'arm-chair amusement', Philosophy that does not comfort us in our stress and strain is an exercise of those who are invalids in life and is a luxury of those on whom leisure hangs as a heavy-weight. Like the Taj mahal which does not respond to the admirations of its onlookers or reciprocate their warmth of sentiments, philosophy that is non-relational has no use in the context-of all relational life. And what life is there, here or beyond, beyond relations? Dr. Radhakrishnan writes this is the context of his comparing Ramanuja's approach with those or others in Indian thought. (See his: Shankara and Ramanuja).
We are in an evolving world and a larger cosmos subject to cyclic order as our Vedas and all the Puranas hold. This is not without a grand purpose. The direction of that evolution and its goal were well articulated `by the poet of the Brhadaranyaka Upanisad, by Maharshi Yajnavalkya in immortal and inimitable words, once for all:
'Asato ma sad gamaya,
Tamaso ma jyotirgamaya,
Mrtyor ma amrtam gamaya
"Lead me from chaos to order, let me emerge from Darkness into light, and show me a way out from Mortality into Immortality" This sums up the cry of all living things, for all times. A philosopher who arrives at the 'conclusion' that life is a mirage, or a trap, and that annihilation of the self is the best solution to the problems of life; goes tangentially off this mark and miser the thrust of Vedic thought and can only mislead us. Those others that look at life as a mass of mixed and rigid identities, unalterable in their helpless contexts also miss the essence of Vedic teachings. Handing over to the future such wasteful schools of thought, however cleverly or skillfully argued out, in tricky logic and pompous expressions, and novel explanations, hardly has any use or attractions for those who look to philosophy for light and delight. An interpreter of the Gita has to keep this in mind while expounding the text orally or in writing. He has, of course, the liberty to violate this, and lose his audience or readership, as indeed the case in quite of ten.
Foundational ideas of the Gita:
Yajnya - The law of self-offering, self-causation, the law of life's self-preservation, the law of self-continuity, and the law of Becoming leading to Being hood or Immortality, (put this way, it is observed, but that is it).
Tapas - hard efforts to integrate faculties of bodily potencies with those of mind and speech and yoking them to achieve unity of personality, through which one can visualise God, achieve Immortality and Eternal service to cosmos, subjectively as well as objectively. It is complete turning of body, mind and speech to the evolution of the soul or the spirit to its fullness. Self control cover as a first step in eight-fold path called Yoga.
Ahimsa - non-violence to any aspect of the law of life, and not merely avoidance of blood-shed or forms of violence in terms of war, racial conquests, human supression or insult to human dignity. Not subscribing to cosmic evolution or its goal in any form can constitute 'himsa' or voilence.
Vol-I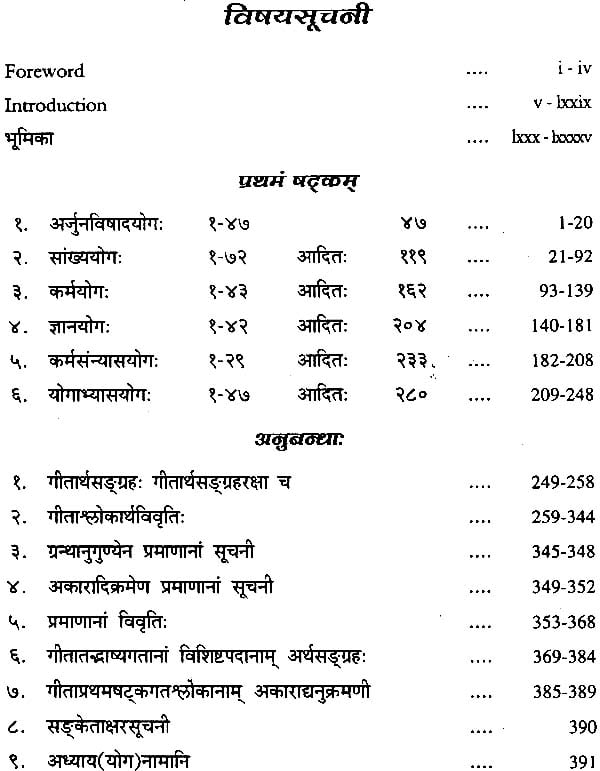 Vol-II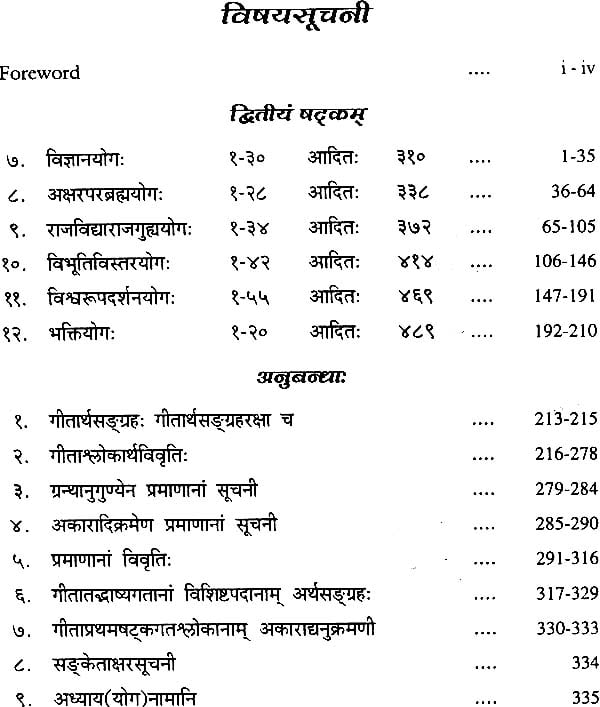 Vol-III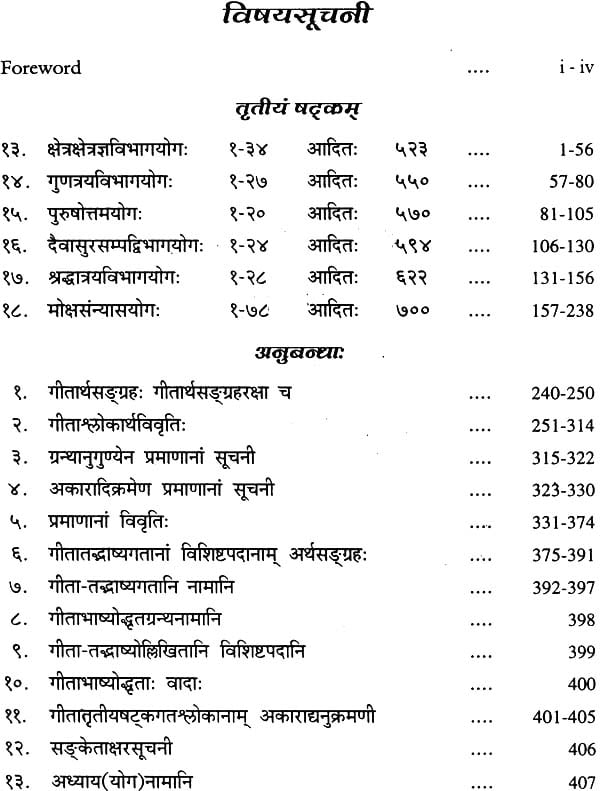 Sample Pages
Vol-I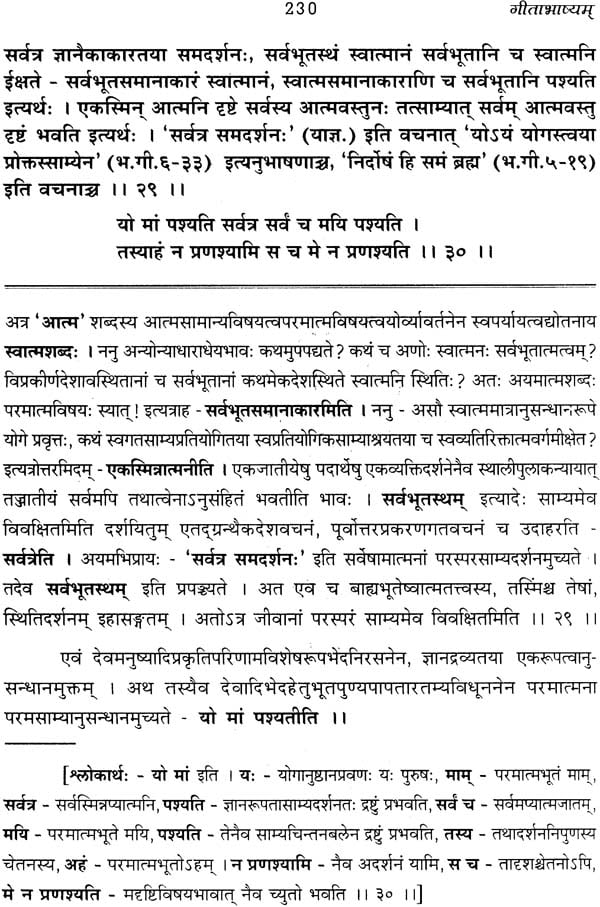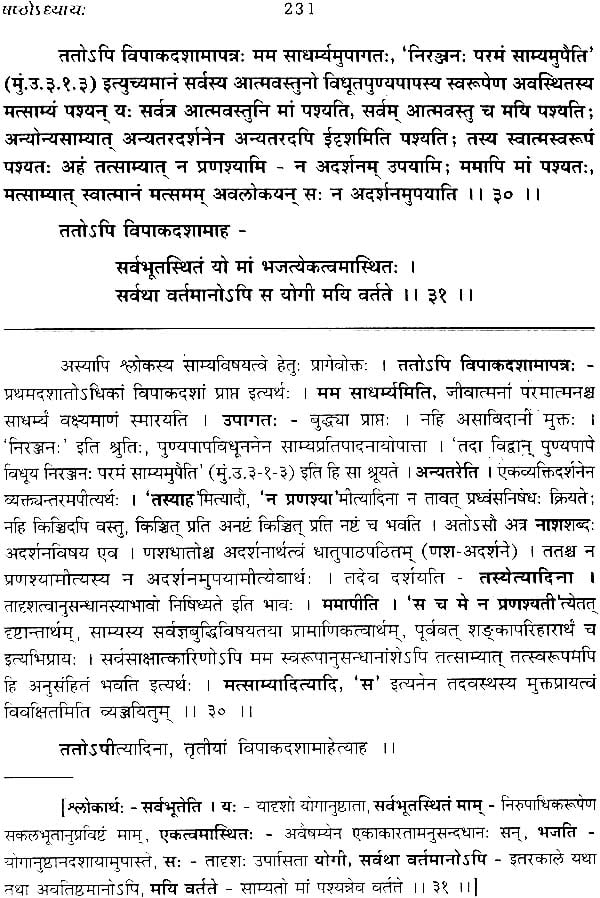 Vol-II