Description
About the Author:
Annie Besant (1847-1933), second President of the Theosophical Society (1907-1933) was described as a 'Diamond Soul', for she had many brilliant facts to her character. She was an outstanding orator of her time, a champion of human freedom, educationist, philanthropist and author with more than three hundred books and pamphlets to her credit. She also guided thousands of men and women all over the world in their spiritual quest.
In her earlier days in England, she did remarkable work as a Freethinker and Fabian socialist, and supported many noble causes including women's suffrage. From 1893, she lived in India and worked indefatigably for the cultural and spiritual renaissance of the country. She organized the Home Rule movement and inspired Indians with a dynamic vision of India's future.
Publisher's Note:
In 1896, Dr Annie Besant gave four Convention Lectures on Hinduism, Zoroastrianism, Buddhism, and Christianity. They were published in 1897 with a foreword from her as Four Great Religious.
In 1901, she continued the series with another four lectures on Islam, Jainism, Sikhism, and Theosophy or Divine Wisdom.
In 1966, TPH brought both the series together under one cover as Seven Great Religions, omitting the Divine Wisdom lecture.
The 1992 edition made good the above omission by re-including the lecture on Divine Wisdom at the end, as all religious rightly culminate in Divine Wisdom.
The present edition has undergone an extensive and careful revision and all the lectures are given in their natural sequence of delivery.
Foreword
The following lectures do not pretend to be any- thing more than popular expositions, intended for the ordinary reader rather than for the student. Delivered to audiences composed almost entirely of Hindus, with only a sprinkling of Zoroastrians and Christians, they rather take for granted a knowledge of Sanskrit terms; so notes have been added where obscurity might arise from their use. They are intended to help members of each of the religions to recognize the value and beauty of faiths which are not their own, and demonstrate their underlying unity.
In the lecture on Buddhism I had especially in mind the misconceptions which shut the Lord Buddha out from the hearts of his countrymen, and strove to remove them by quotations from the received scriptures containing the authoritative records of his own words. For indeed I know of no greater service that could be rendered to religion than to draw together again these sundered faiths which almost divide between them the Eastern world. Mother and daughter they are, and family feuds are proverbially bitter; yet might the quarrel be healed, if the desire for amity reigned on both sides.
Less deeply rooted, but more bitter, was the antagonism to Christianity, exasperated by the ignorant and often coarse and abusive attacks levelled by the lower class of missionaries against the venerable faith held by nearly all my hearers. Yet they listened respectfully and after a while sympathetically to the exposition of the faith so young in comparison with their own, and finally recognized that it also was a great religion, and was not really alien from Hinduism. I can wish these lectures no better fate than that they may act as a message of peace to the hearts of their readers, as they evidently did to the hearts of their hearers.
The general principles underlying these lectures are the following: Each religion is looked at in the light of occult knowledge, both as regards its history and its teachings. Without despising the conclusions arrived at by the patient and admirable work of European scholars, I have unhesitatingly cast them aside where they conflict with important facts preserved in occult history, whether in those imperishable records where all the past is still to be found in living pictures, or in ancient documents carefully stored up by Initiates and not wholly inaccessible. Especially is this the case with regard to the ages of Hinduism and Zoroastrianism, touching which modem scholarship is ludicrously astray. That scholarship, however, will regard the occult view as being, in its turn, grotesquely wrong. Be it so. Occultism can wait to be justified by discoveries, as so many of its much-ridiculed statements as to antiquity have already been. The earth is a faithful guardian, and as the archeologist uncovers the cities buried within her, many an unexpected witness will be found to justify the antiquity that is claimed.
Secondly, each religion is treated as coming from the one great Brotherhood, which is the steward and custodian of spiritual knowledge. Each is treated as an expression, by some member or messenger of that Brotherhood, of the eternal . spiritual truths, an expression suited to the needs of the time at which it was made, and of the dawning civilization that it was intended to mould and to guide in its evolution. Each religion has its own mission in the world, is suited to the nations to whom it is given, and to the type of civilization it is to permeate, bringing it into line with the general evolution of the human family. The failure to see this leads to unjust criticism, for an ideally perfect religion would not be suitable to imperfect and partially evolved men, and environment must always be considered by the Wise when they plant a new slip of the ancient tree of wisdom.
CONTENTS
| | |
| --- | --- |
| Publisher's Note | vii |
| Foreword | ix |
| Hinduism | 1 |
| Zoroastrianism | 46 |
| Buddhism | 90 |
| Christianity | 140 |
| Islam | 191 |
| Jainism | 233 |
| Sikhism | 254 |
| Divine Wisdom | 301 |
| Index of References | 321 |
Sample Pages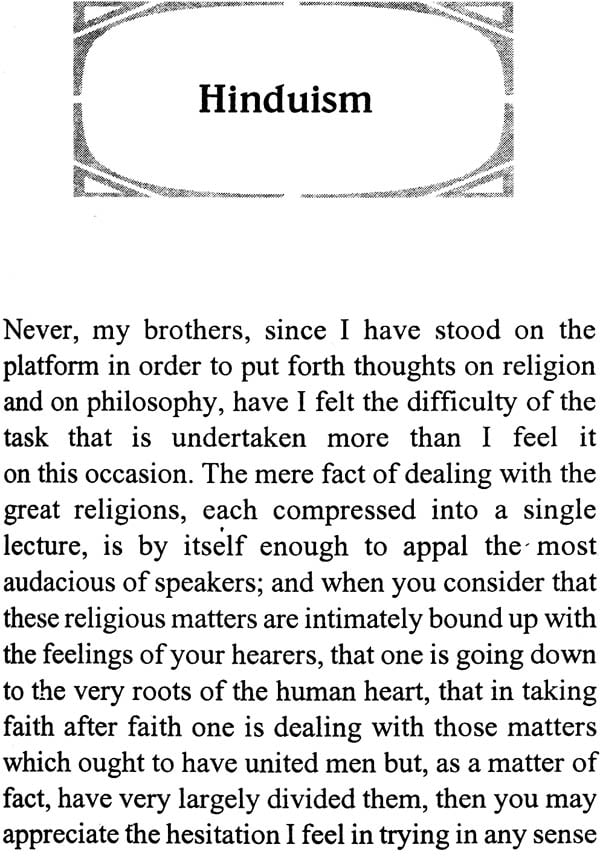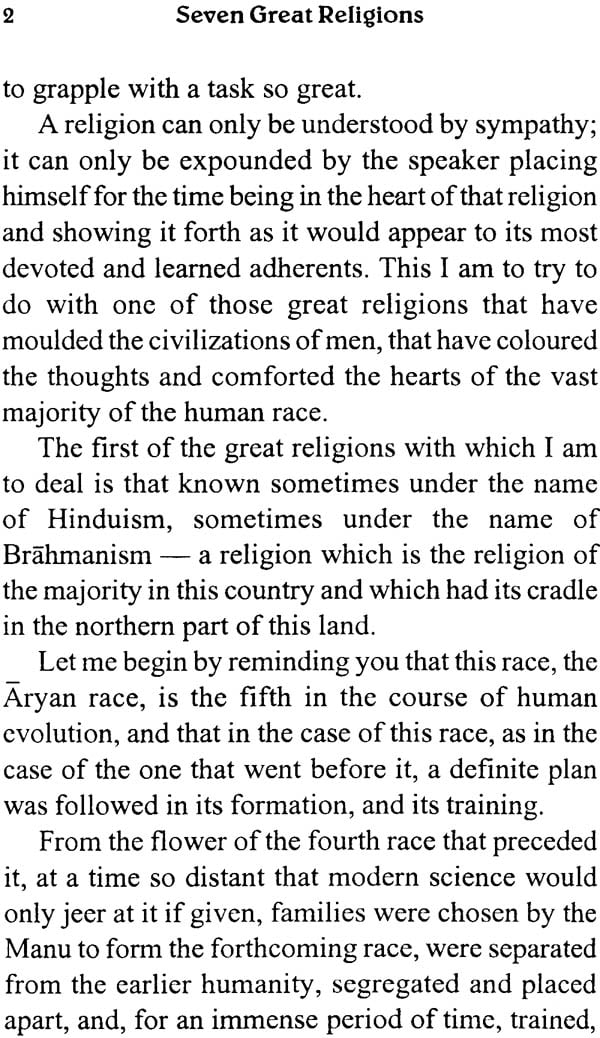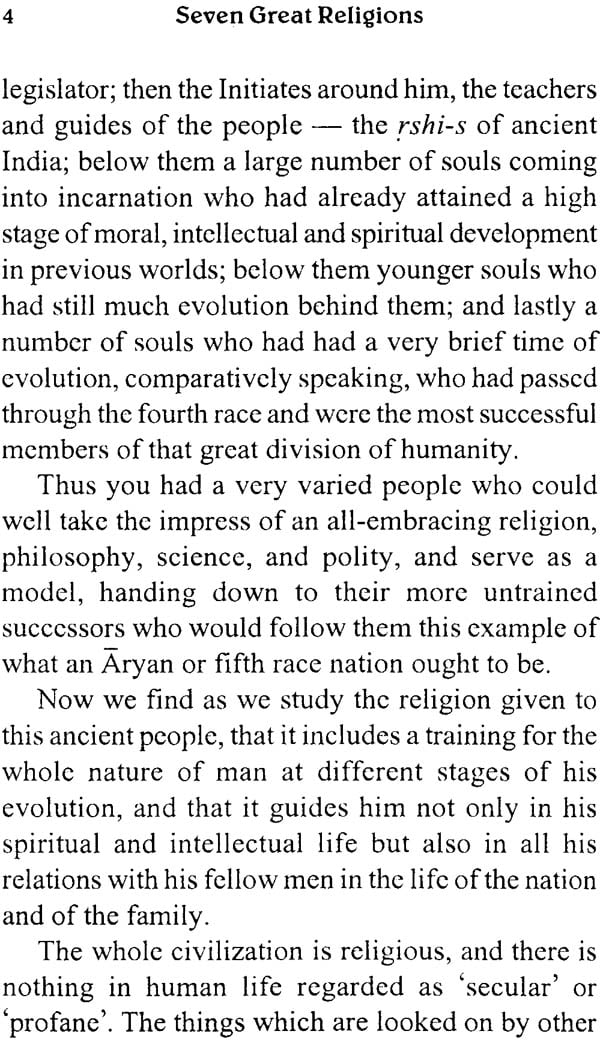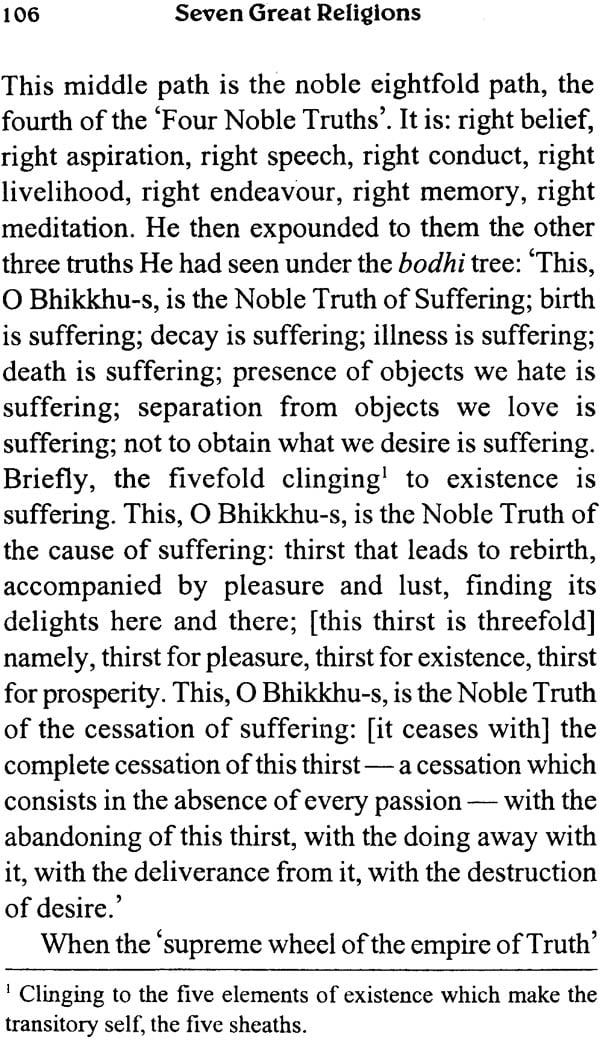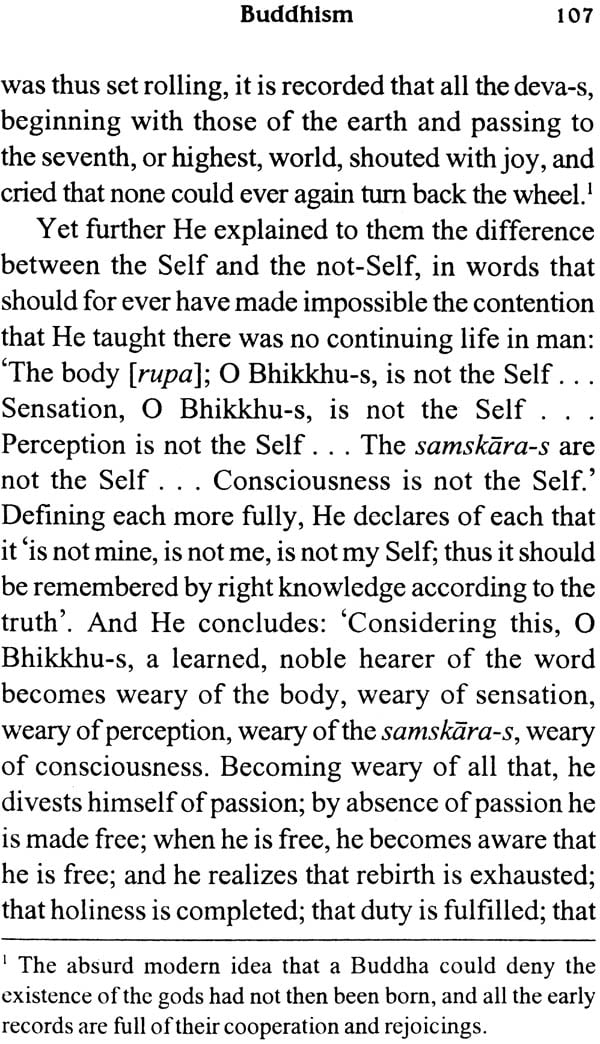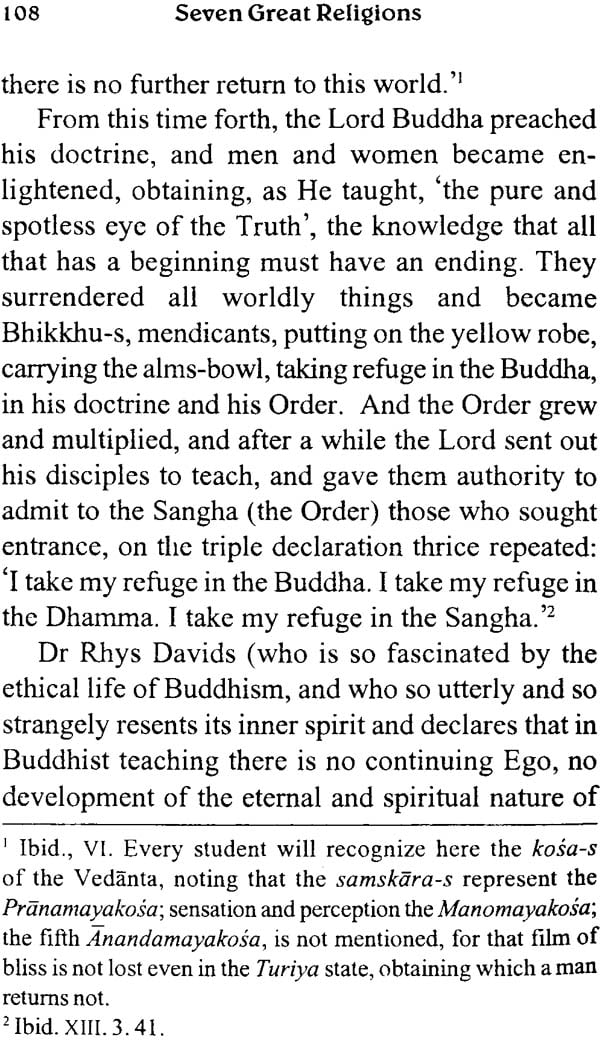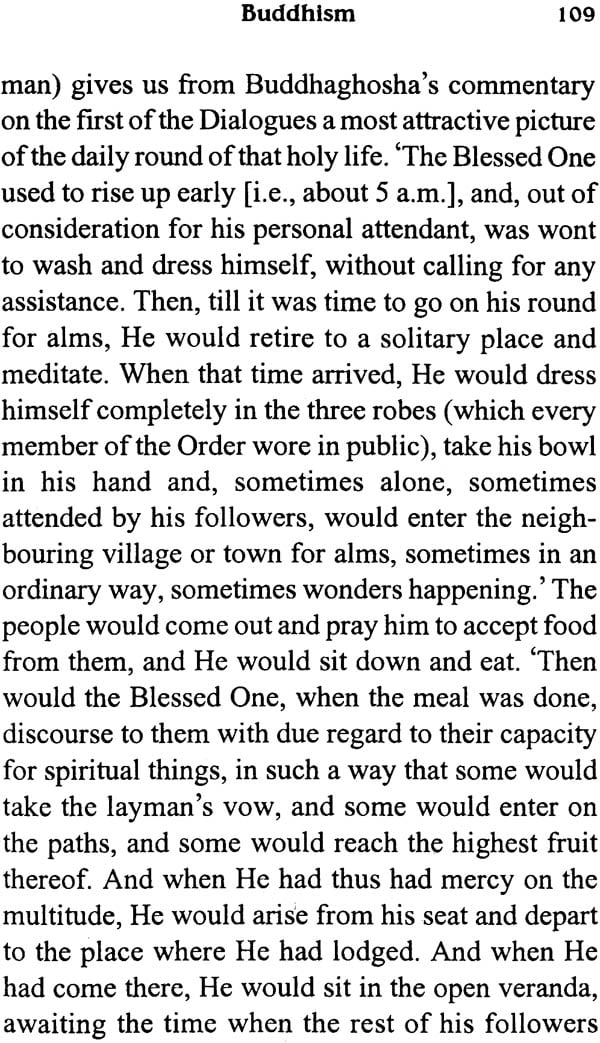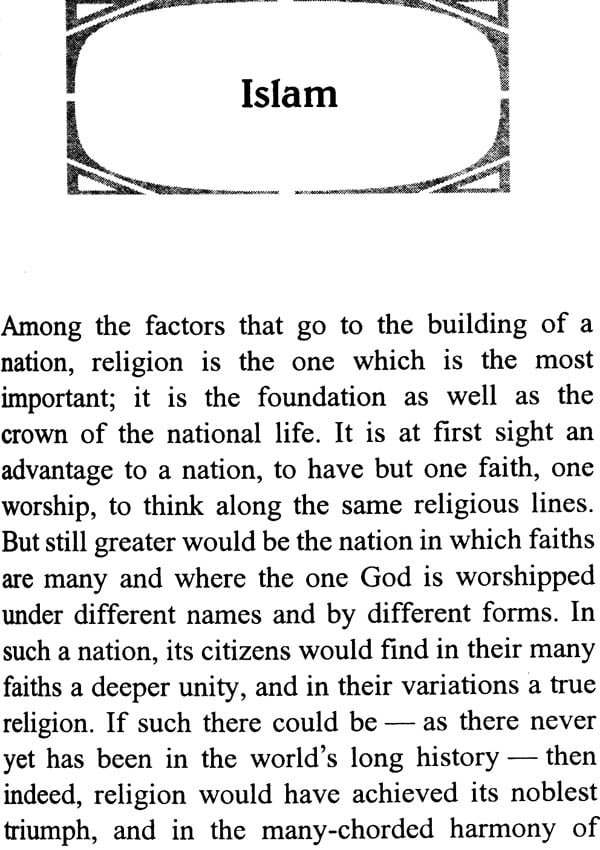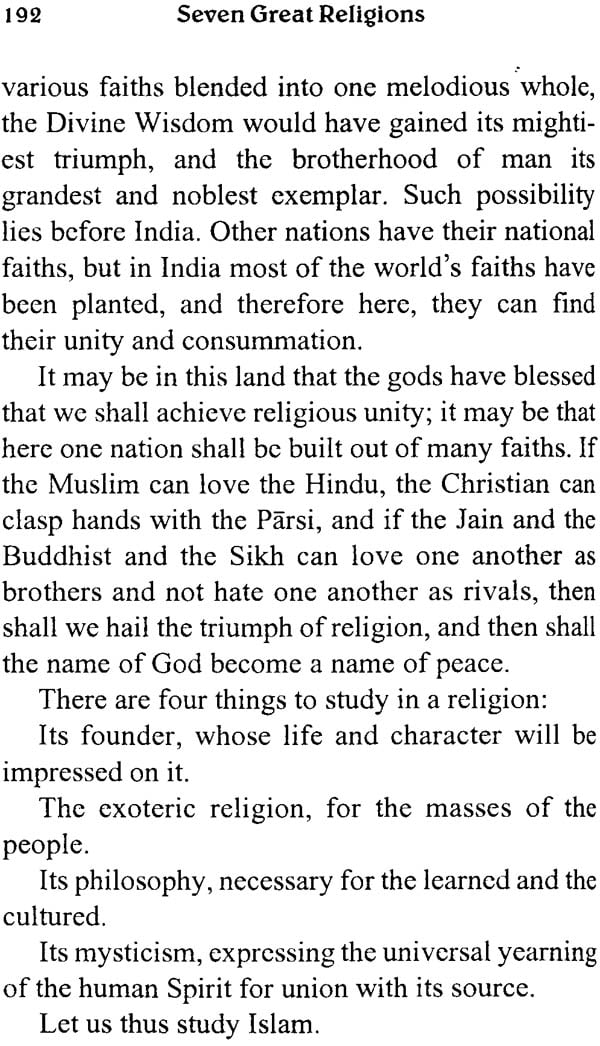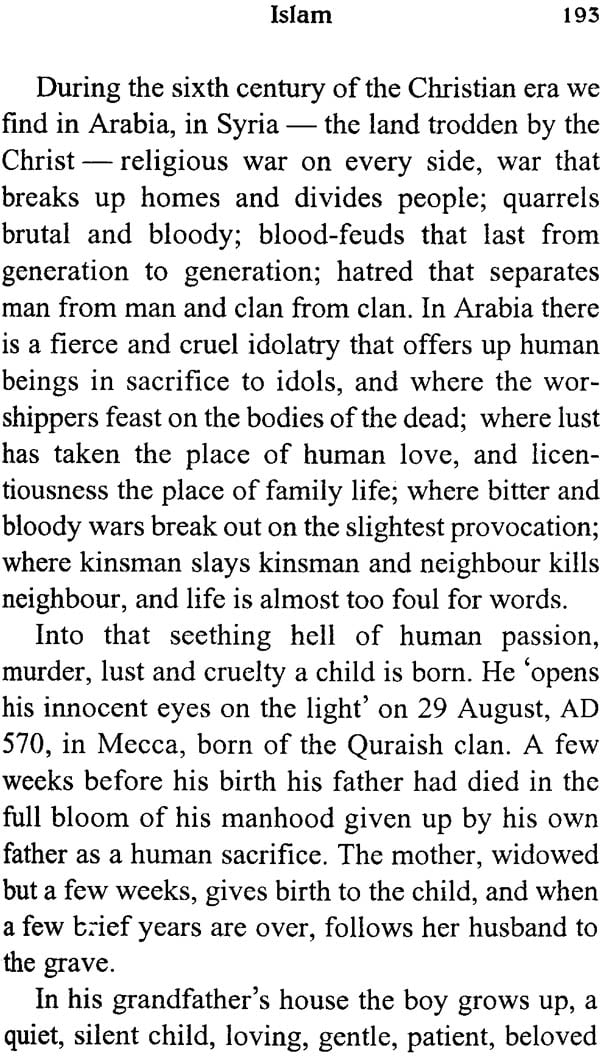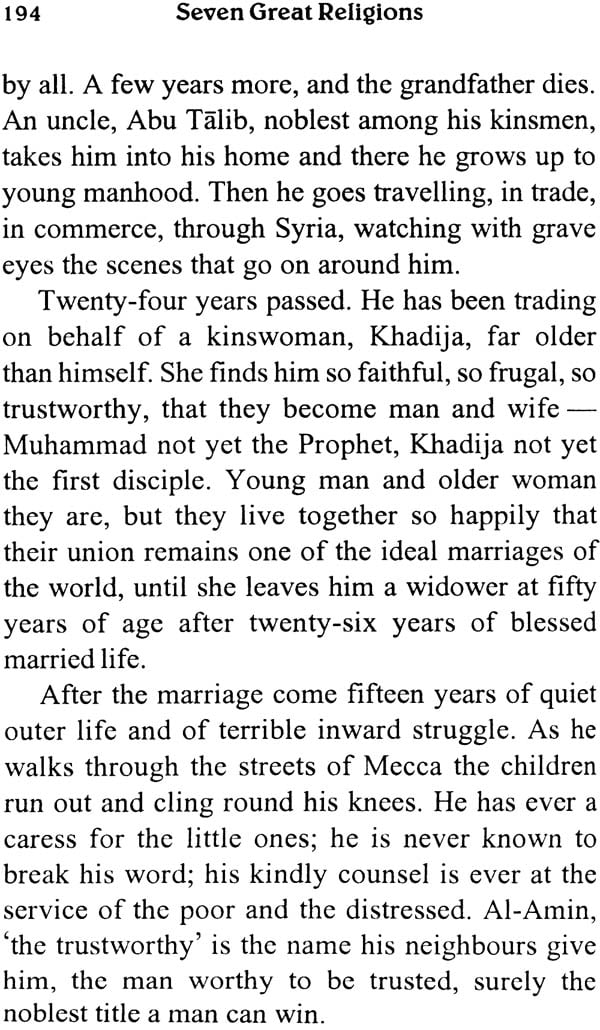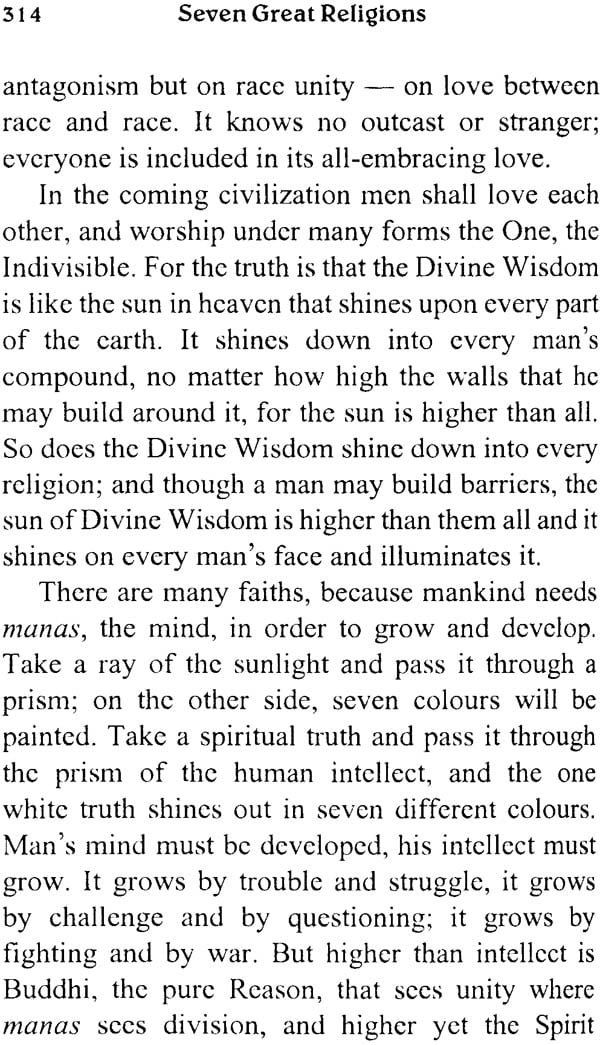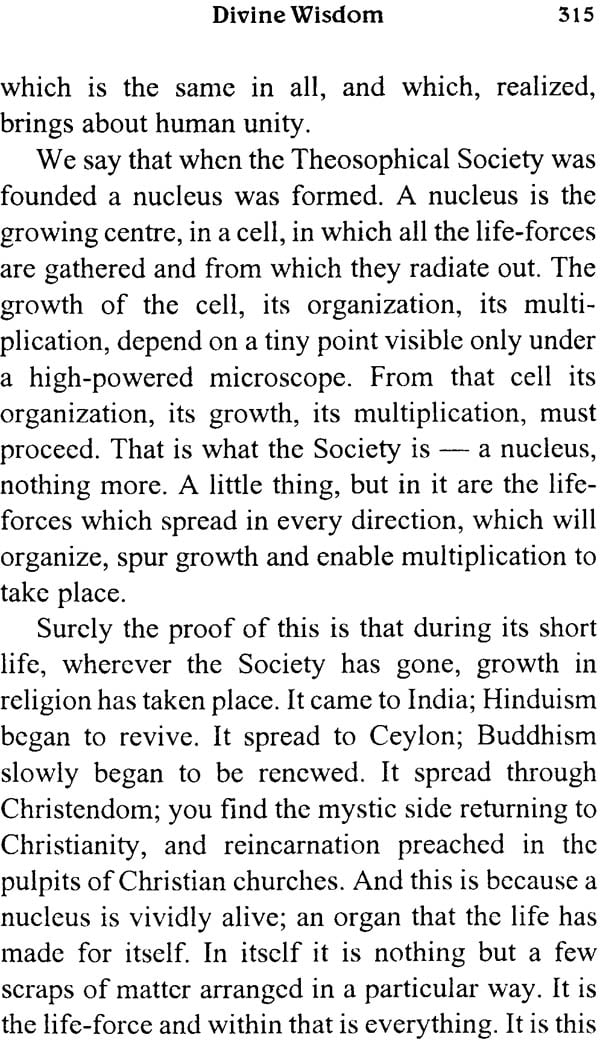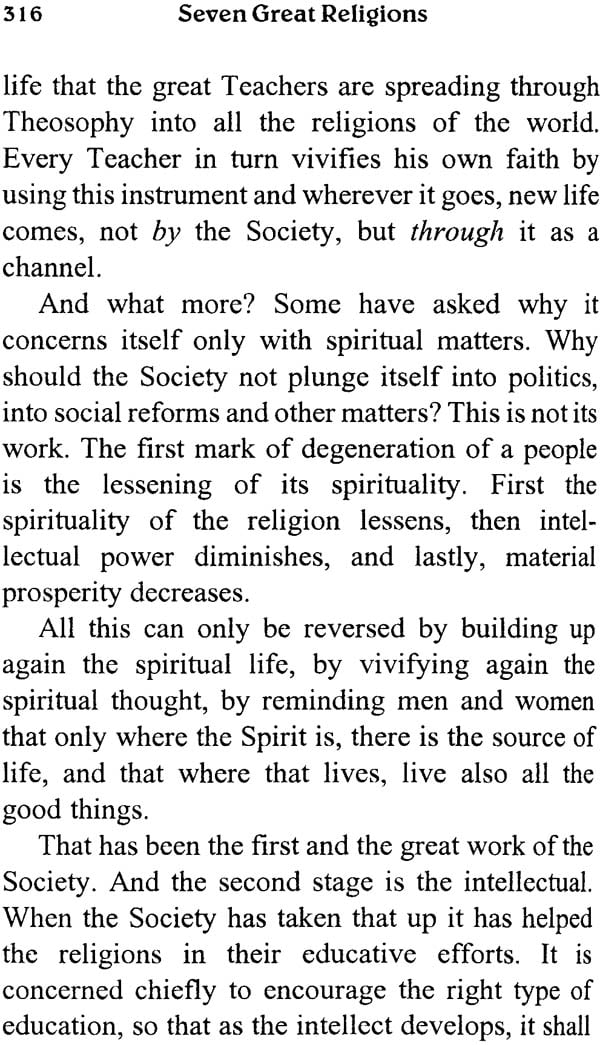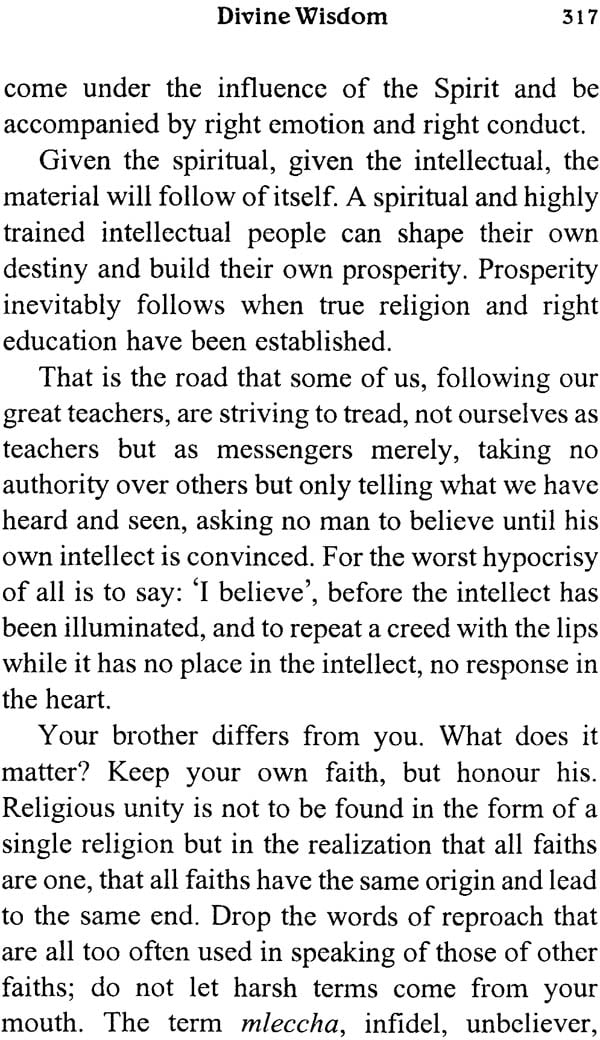 Click Here for More Books Published By Theosophical Publishing House