Description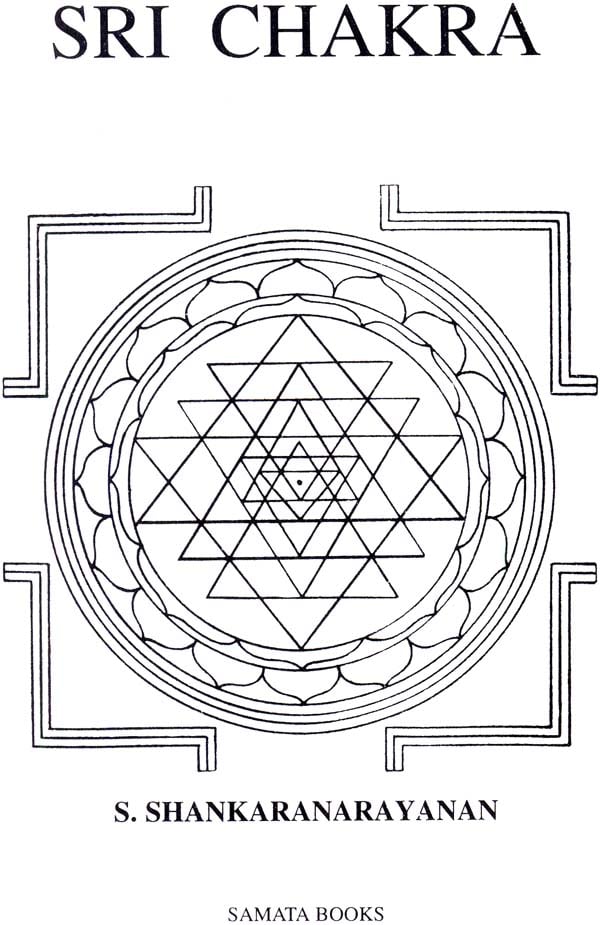 About the Book:
SRI CHAKRA
S. SHANKARANARAYANAN
SRI CHAKRA, the king of chakras is a master plan of manifestation drawn by the divine Draughtsman on the board of the infinite, a transcript of the Transcendent, a symbol-image of the supernal verities. The spiritual and occult tradition of the worship of the Mother Goddess and the Sadhana of Srividhya are explained in sixteen chapters in terms of modern thought and understanding. Based on authentic and authoritative Tantric texts the exposition in English is inspiring and original, almost a classic in the field of esoteric literature.
About the Author:
Though his academic attainments are in Mathematics and his professional interests lie in a specialised field of industrial management, Sri S. Shankaranarayan has retained his first love for Sanskrit. In his childhood he was introduced to the ancient Sanskrit lore by his grandfather, Sri S. Narayana Iyer, who was himself a deep initiate in Sri Vidya, Later he came under the dynamic influence of Sri Kapali Sastriar. Shankaranarayanan cherishes a special regard for this tradition of the worship of the Divine Mother and his treatises on Devi Mahatmyam-both in Tamil and English have acquired an authenticity of their own. The present work on Sri Cakra, revealing as it does the depth of his scholarship, practical insight and occult knowledge, promises to be a classic on the subject. Endowed with luminous intellect, well-versed in the modes of esoteric worship and awake with an active spiritual aspiration, Shankaranarayanan is marked out to play a singular role in the resuscitation of the spiritual and occult tradition of India in terms of modern thought and understanding.
CONTENTS
| | | |
| --- | --- | --- |
| I | The Way of the Tantra | 1 |
| II | The Concept of the Chakra | 6 |
| III | The King of Chakras | 15 |
| IV | The Emergence of Sri Chakra | 20 |
| V | Bindu and Trikona | 28 |
| VI | The Threefold and Ninefold Division | 33 |
| VII | The Nine Chakras | 40 |
| VIII | The Two in One | 43 |
| IX | The Deities | 51 |
| X | Sri Chakra and the Mantra | 61 |
| XI | Sri Chakra and the Guru | 69 |
| XII | Sri Chakra and the Human Body | 78 |
| XIII | Sri Chakra-Formulations | 89 |
| XIV | Outer Worship | 95 |
| XV | Inner Worship | 105 |
| XVI | Meditations | 116 |
Sample Pages