Description
PREFACE
Fallen, fallen, still fallen am I! Who else except Sri Gaurahari's Mercy-Embodiment Sri Nityananda's otherself Gurudeva His Divine grace Sromad Bhakti Vilas Tirtha Goswami Maharaj who is none but Vimalamanjari, eternally waiting upon the Transcendental Erotic Dalliance of Radha Govinda at Their Sportive Land of Vraja-out of his bounteous mercy, operated upon my eyes with the Collyrium of intuitive wisdom for having a glimpse of the Divine Sport-although I am the vilest creature!
A vile destitute, a dwarf as I am, what a foolish gesture to make a high jump to catch the moon, a poor soul as I am, how could aspire after the gain of Krishna-Prema. Where the Bhagavata Itself, at its very outset, says: "Him the sages and gods are puzzled to know". Where angles fear to tread devils try to trespass.
Then how such a fool vouchsafed to undertake this task, is a mystery which I felt not proper on my part to disclose as it might be bringing spiritual conceit but subsequently I realized that it would be an act undone to my spiritual Guru which might stand as an obstacle on the path of my spiritual progress; without any reserve I record the fact that one day in a spiritual vision my divine master commanded me to follow him and soon I could see myself present alongwith him at an enchanting Dalliance of the Rasaraj and Mahabhava at that Transcendental Sportive Land of Vraja. What a marvelous Sight, but soon I lost myself in ecstatic rapture. Alas, I lost the vision and lamented so bitterly when my divine master once again appearing before me behested me to penetrate upon Srimad Bhagavatam and commissioned me to undertake this task and yet another one, for the attainment of final beatitude or summum bonum of my life.
Oh what a foolish gesture for a dwarf to catch the moon
My vile body of flesh full of sorrow, lust anger and thirst
Yet my down-cast mind is held In the net of Radha
Madhava's Lore
Which Soothes me wholly and sets me free with heart so
thrilled
O Gurudeva! Thou art the dearest confidante of Sri Radha-
Madhava
When wilt thou open the gate of that Vrindabana unto this
chit!
Neither any good quality nor any literacy have I, but as it were, the Grace of my Guru made a dumb converted into a bard, so it is the Grace and Grace alone which worked in me wonderful annotation of most illustrious Vaishnava Savant His Divine Grace Sri Srimad Bhakti Siddhanta Saraswati Goswami Thakur, the Founder of Sri Chaitanya Math and its branches Sri Gaudiya Maths, which I hope will marvel the readers when they go through this book.
There are no doubt may beautiful English editions of Bhagavatam easily available in the market. Then what was the need of the present one? This question I have replied in the Introduction itself. In my Introduction on this book I have critically reviewed the works on Srimad Bhagavatam by many of the great scholars and personages with a sincere motto to make very sophisticated mind that whenever I read any theistic literature rendered ambiguously tampering the original exposition or thought to the contradiction of the Bhakti to the Exalted Primeval Lord Sri Krishan, I feel extreme pain in my heart. Whereas in all the theistic literature, I find the exposition of Bhakti alone because the very theism is lost where the Served, servitor and service-this relationship is removed. Therefore if they consider, this criticism imprudent or by doing so I have wounded their feelings for that I willingly apologise.
This is a tremendous task not only to translate eighteen thousand Slokas but also carefully to follow the genuine commentator Sri Vishvanatha Chakravarty Thakur. I maingly followed him, yet I tried to gather more knowledge from the great apostles Sri Rupa, Sanataga, direct followers of Bhagavan Sri Chaitanya Mahaprabhu, including Sri Jiva Goswami. My poor language is no doubt inadequate to give lucid expression, yet this is an unique edition from the stand point of their contribution.
In all my literary works always encouragement came from my god-brothers. At the present affairs of the Math I could not even dream that so early the manuscripts of this book could be given to the press as the entire project requires more than a lakh of rupees. But my god-brother H.H. Sripad Bhakti Prasun Sadhu Maharaj was so enthusiastic for the publication of this work that on his approach three of our devotees of whom two gave Rs. 2500/- each and the other paper for the Vol. I. And in the meantime on our approach the T.T. Devasthanams so kindly sanctioned a grant to the extent not be possible to get this volume published. The Govt. of India provisionally agreed to give some financial aid for the entire project but we are not yet intimated to what extent they will come to our help.
I am very grateful to His Holiness Sri Srimad B.K. Tapasvi Maharaj, the present Acharya of Mayapur Sri Chaitanya Math (Regd) for his benediction. His Holiness Sripad B.P. Sadhu Maharaj and Sripad Nityananda Brahmachari are ever the source of encouragement for all the publications of our Madras Math. Sripad Narasimha Brahmachari took very great pains in going through the press. Sriman Lalit-Krishna Brahmachari most enthusiastically typed entire manuscripts which run to several thousand pages. Sri V. Krishnamurti, a disciple of the Math went through the manuscripts and also helped me in correcting the proofs of this edition.
Sample Pages
Volume I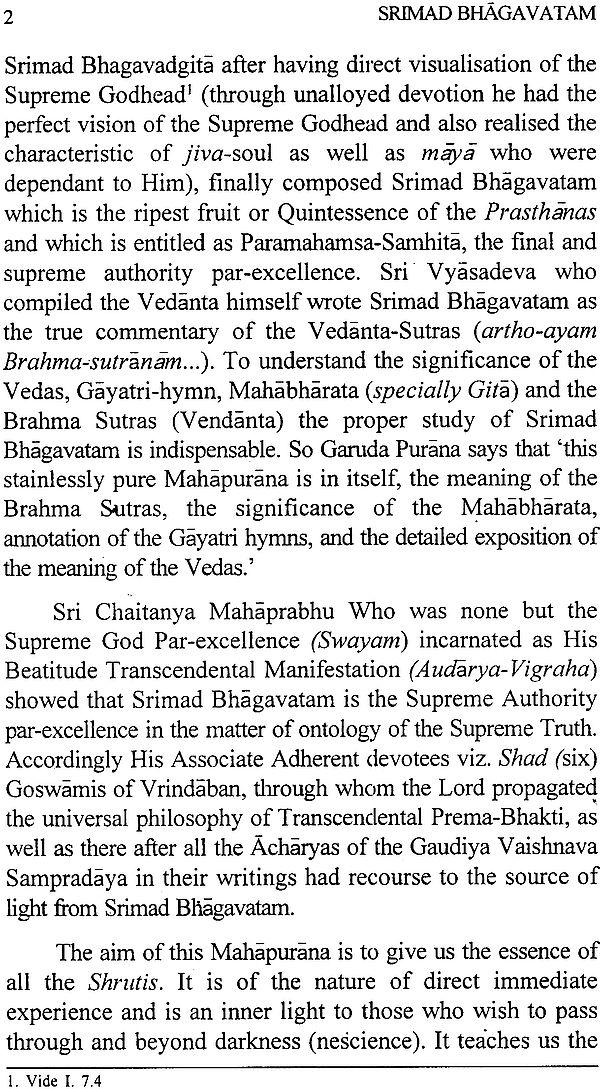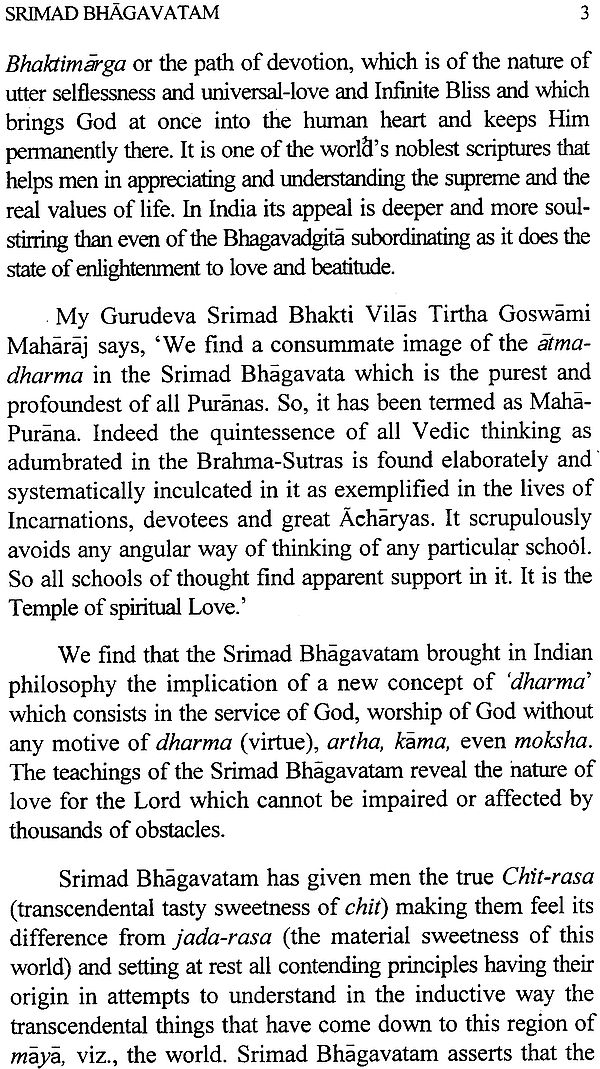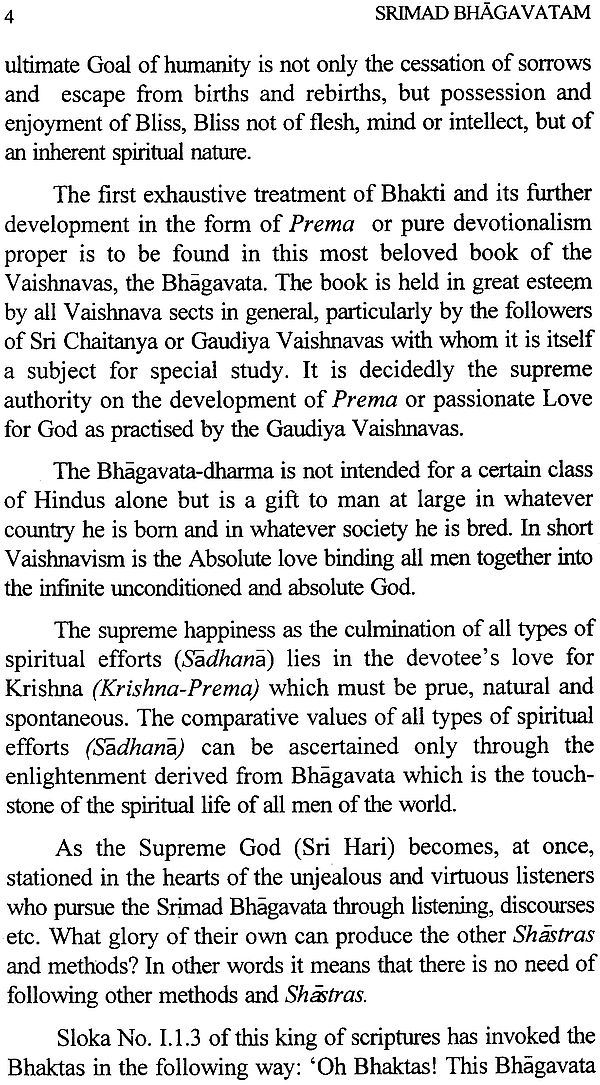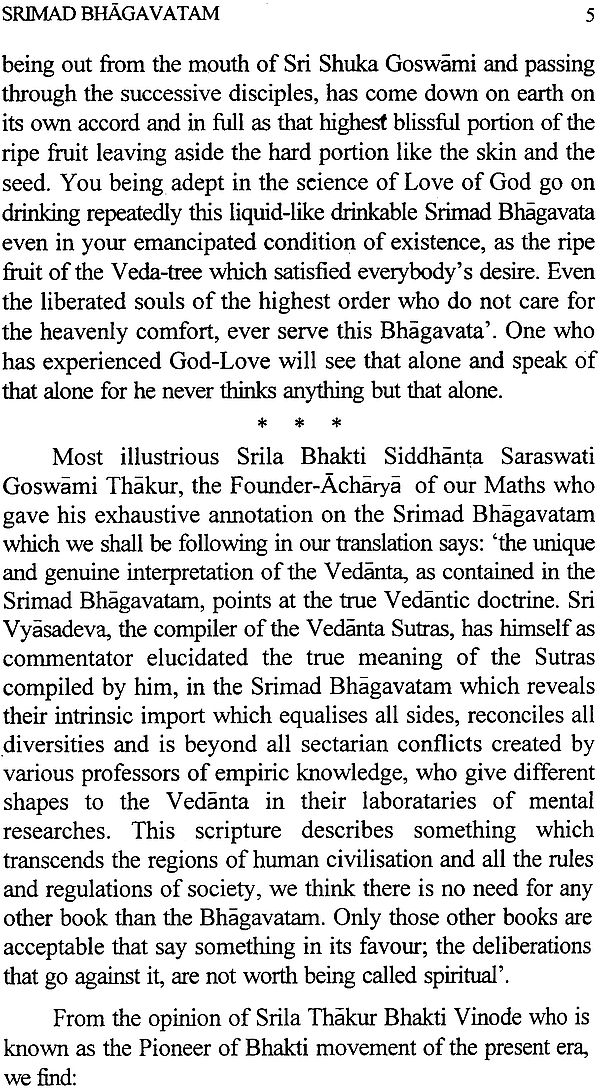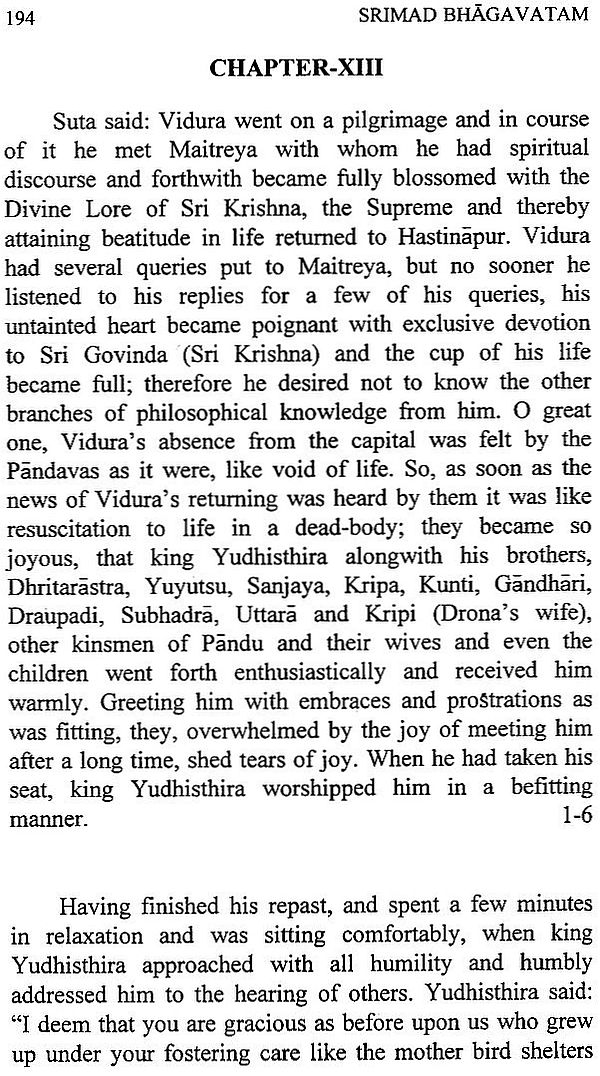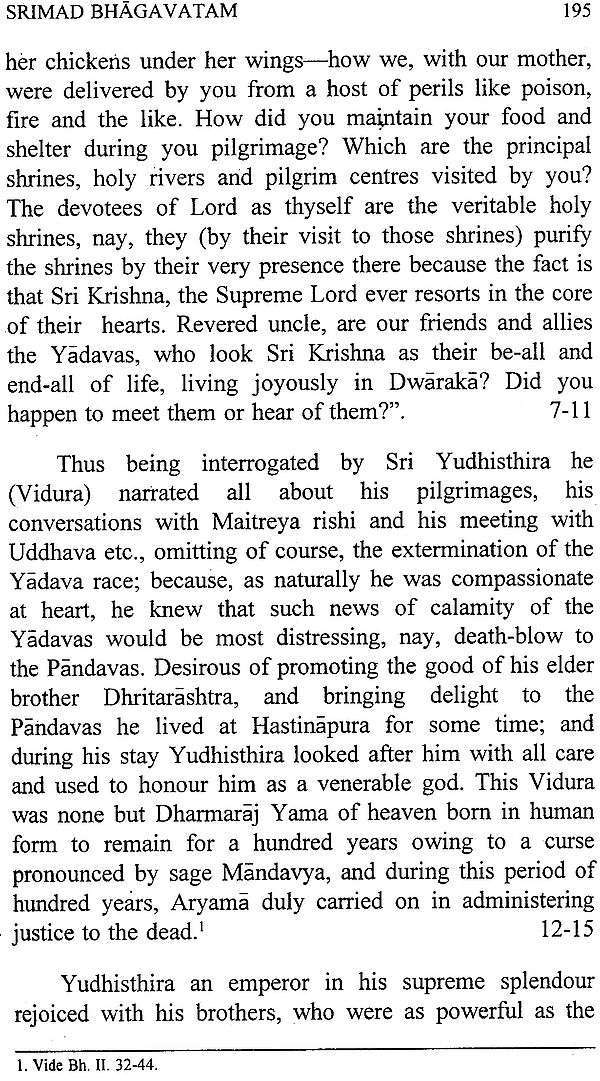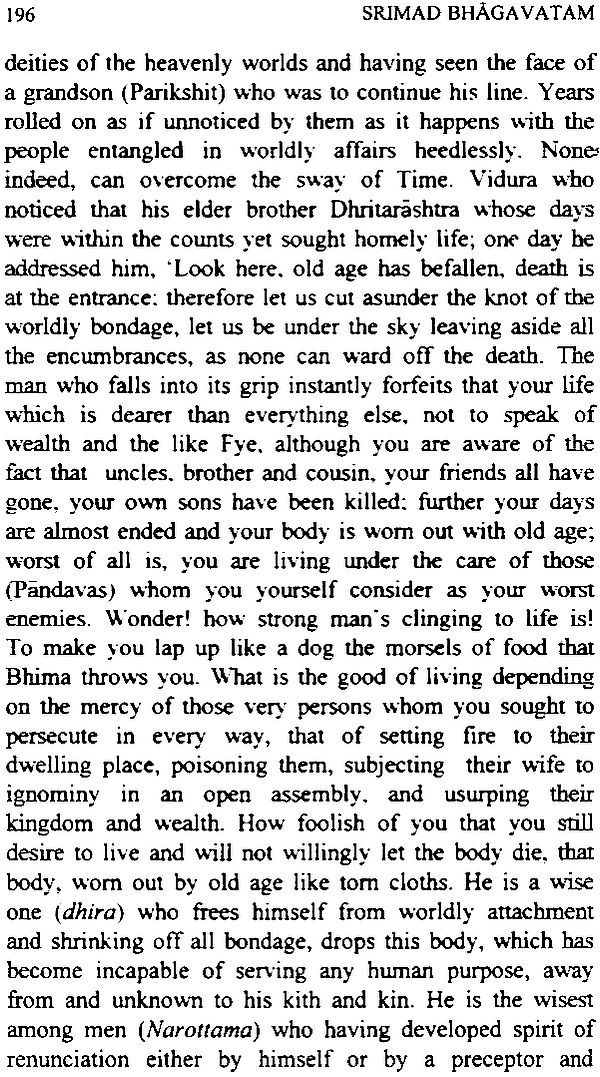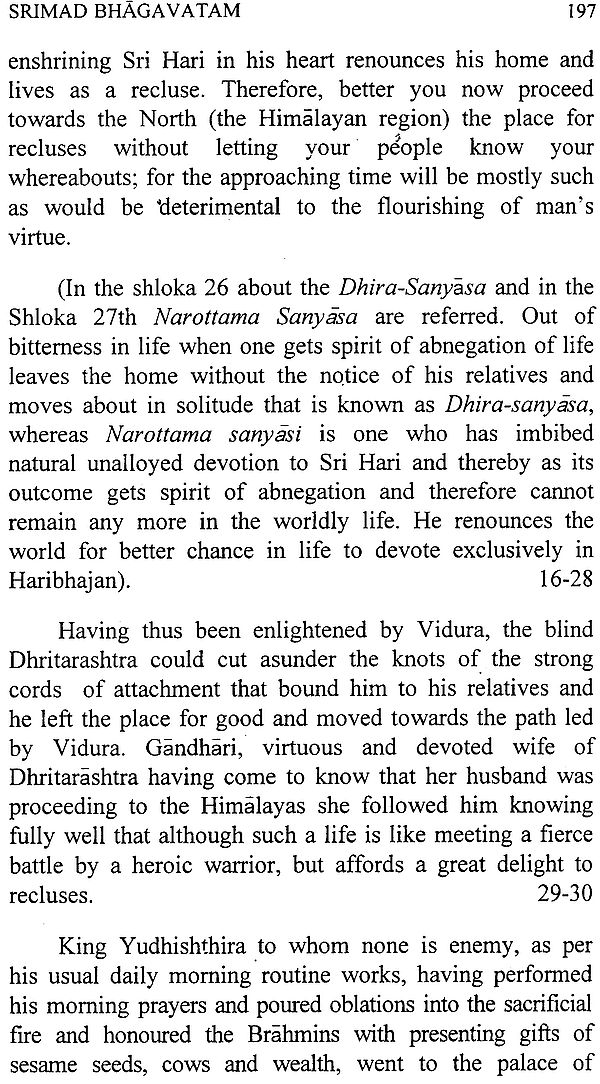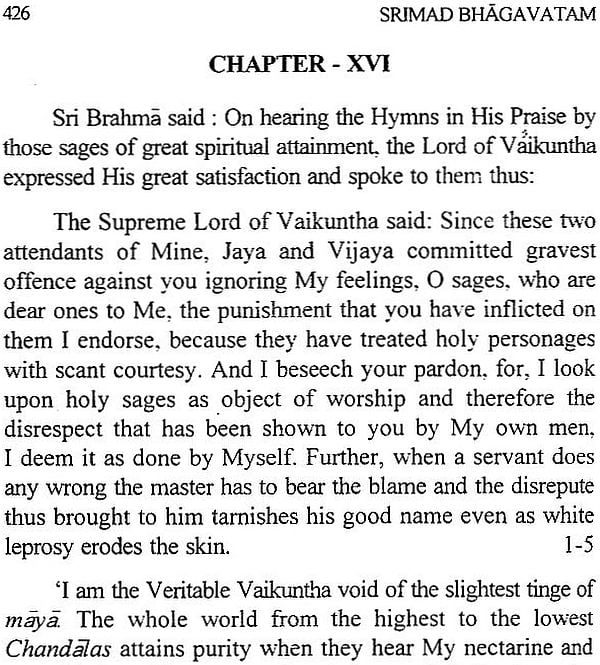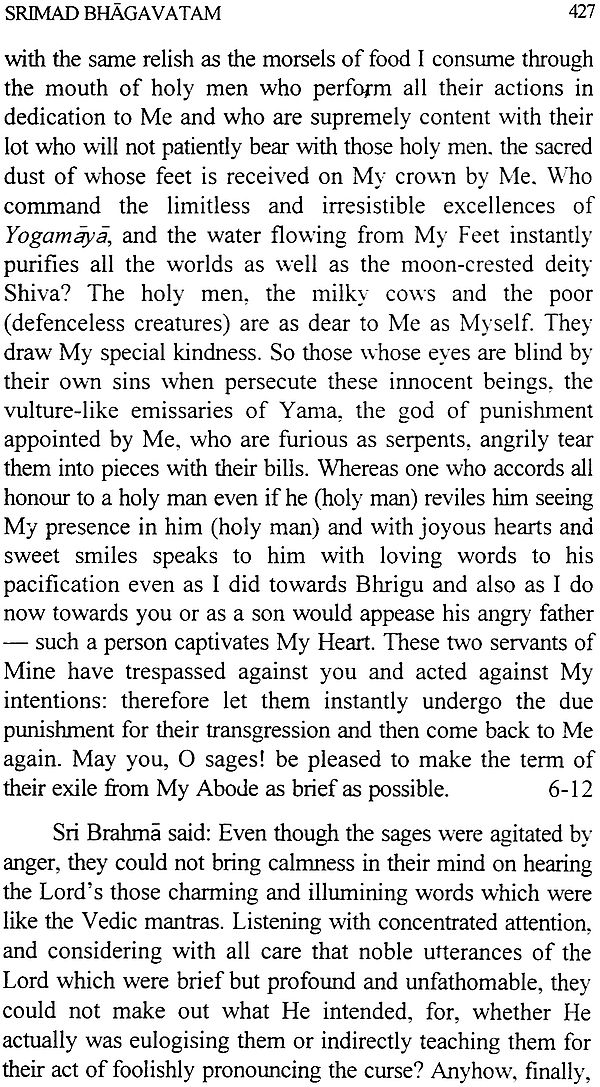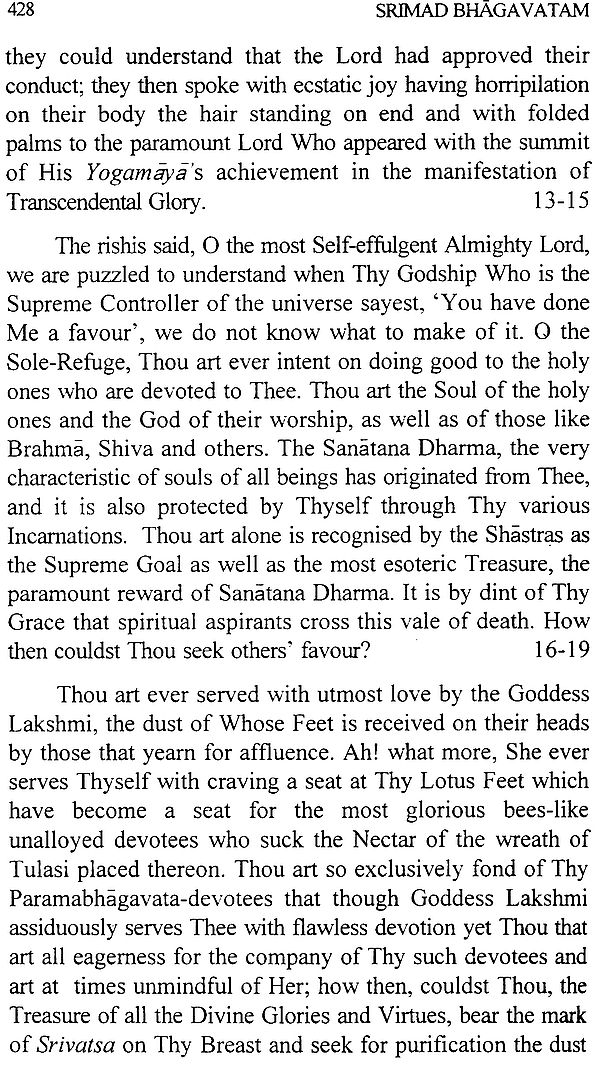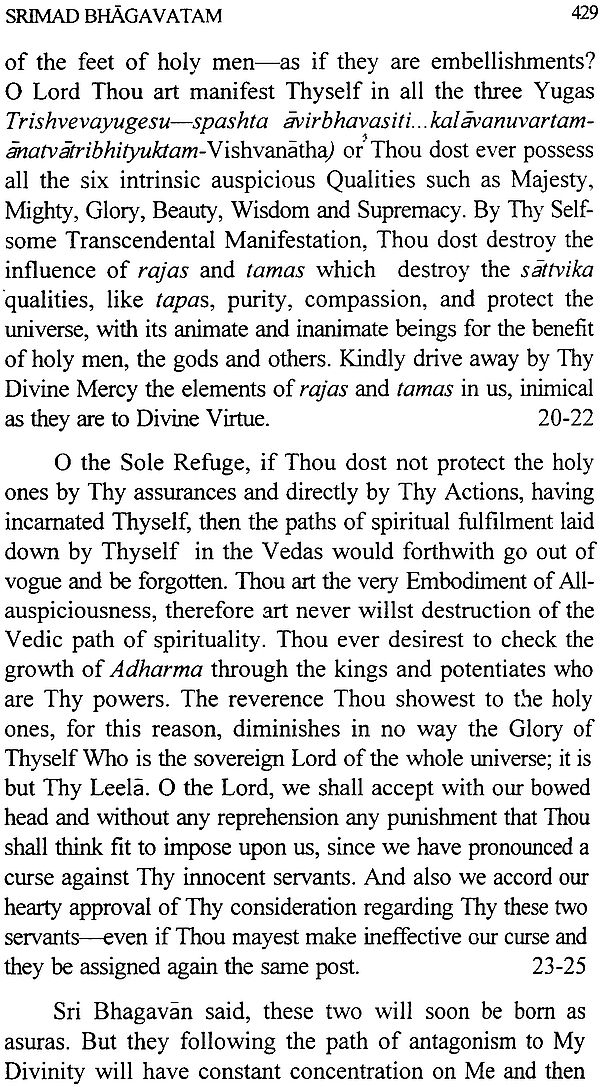 Volume II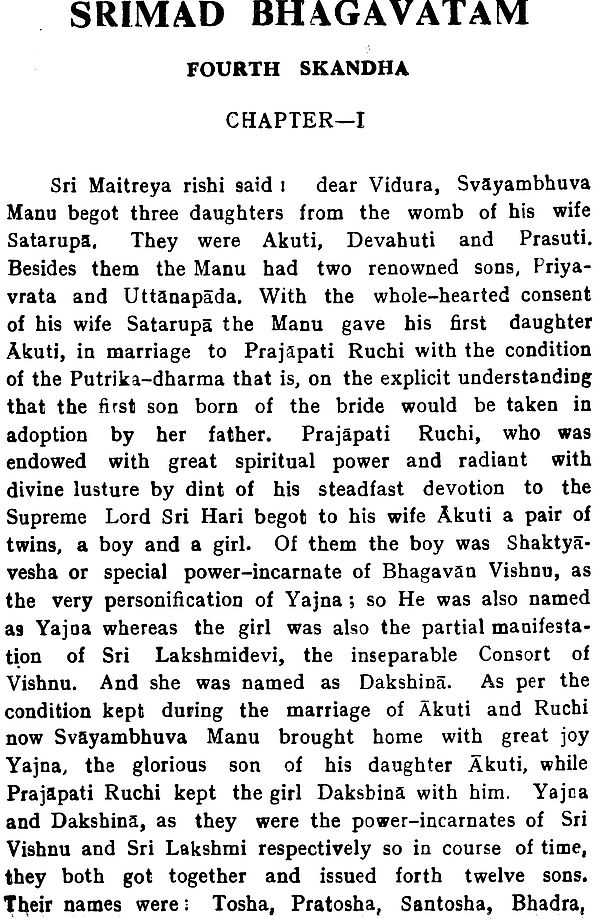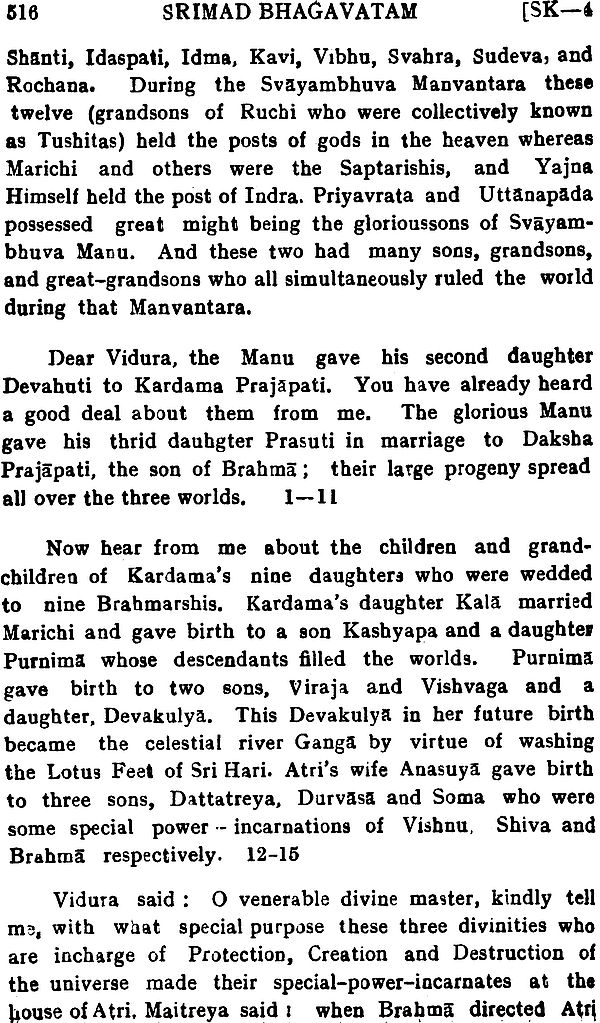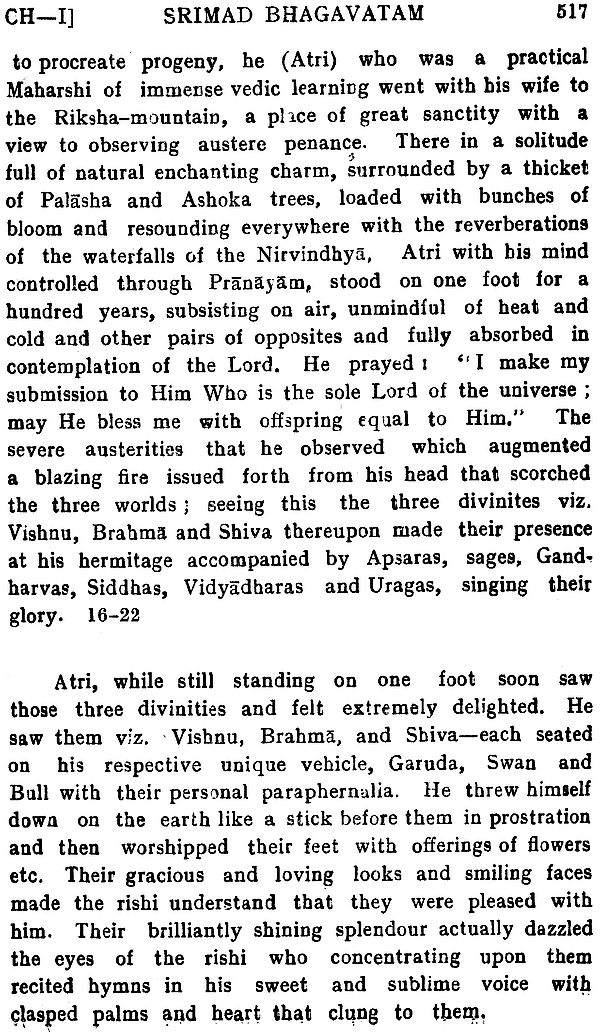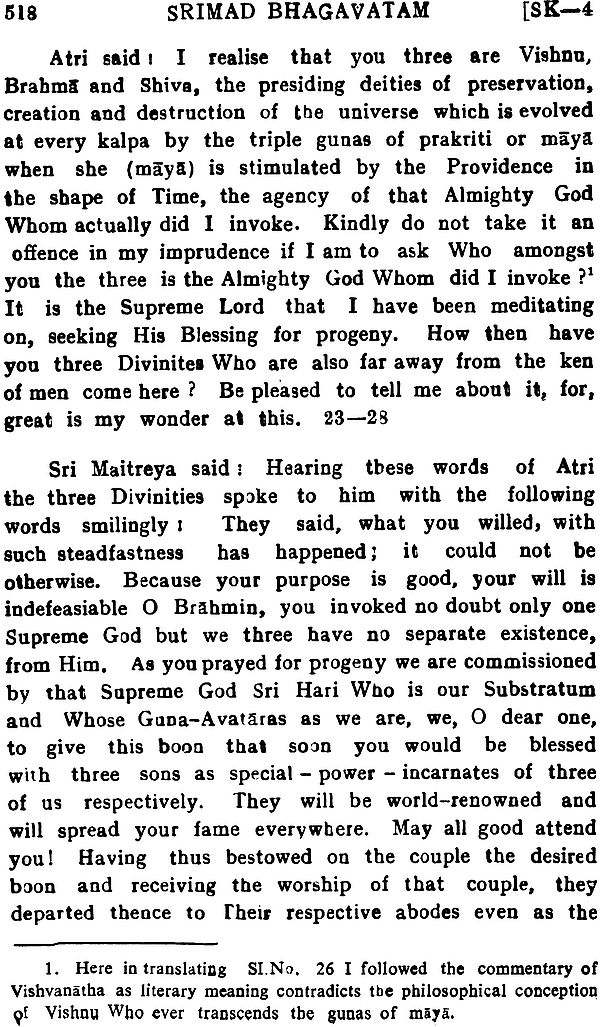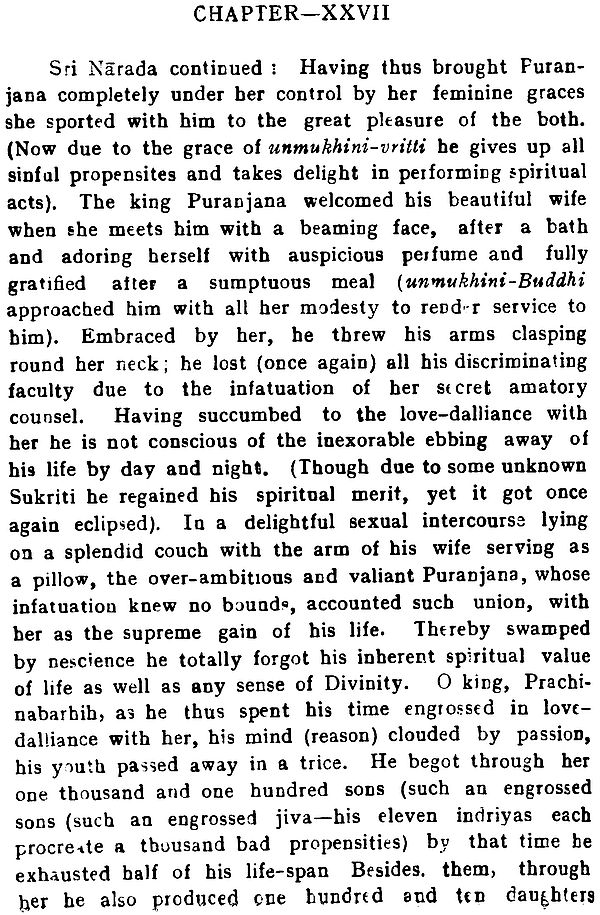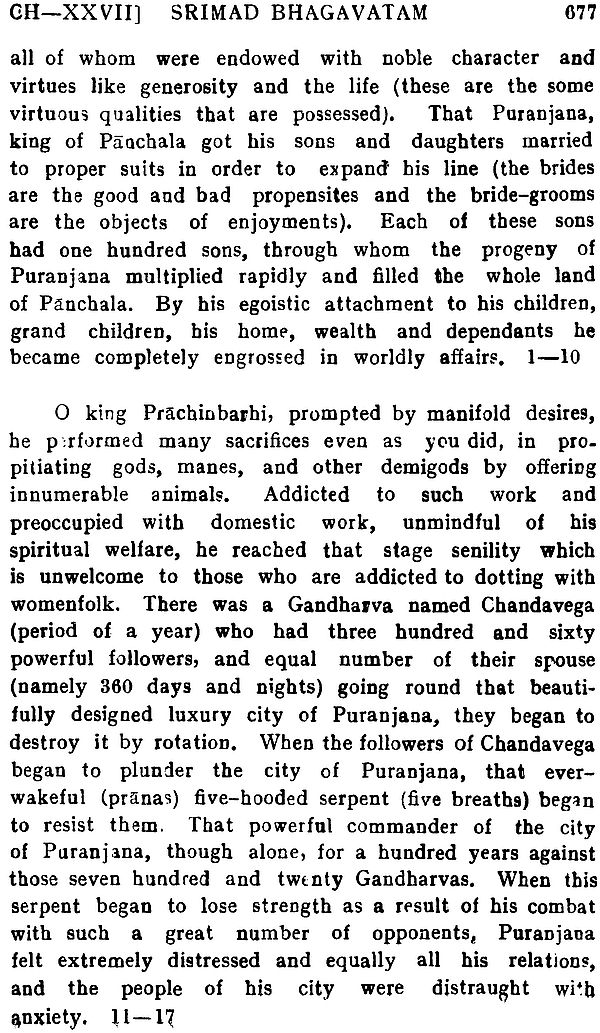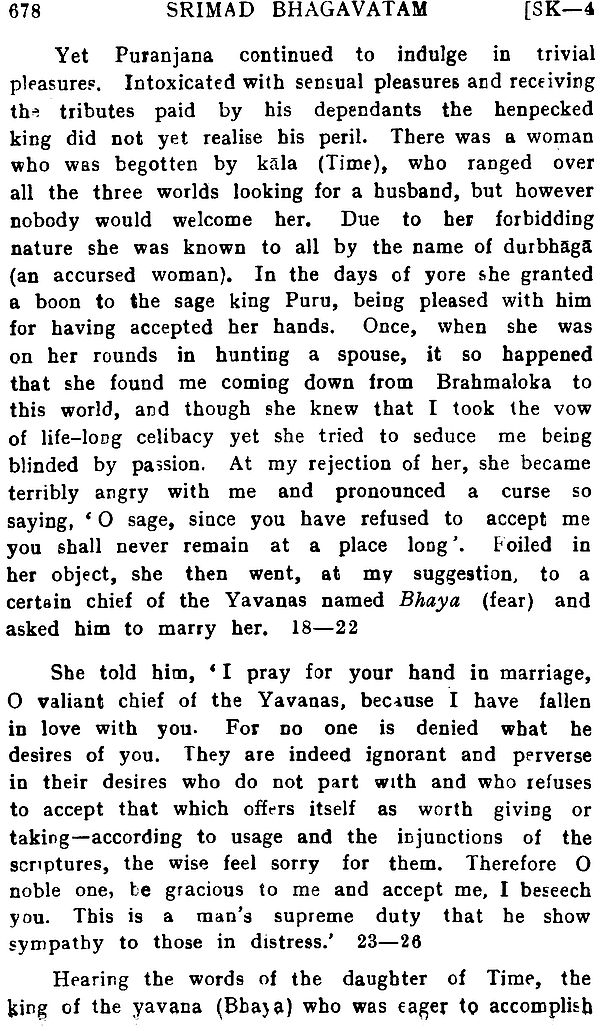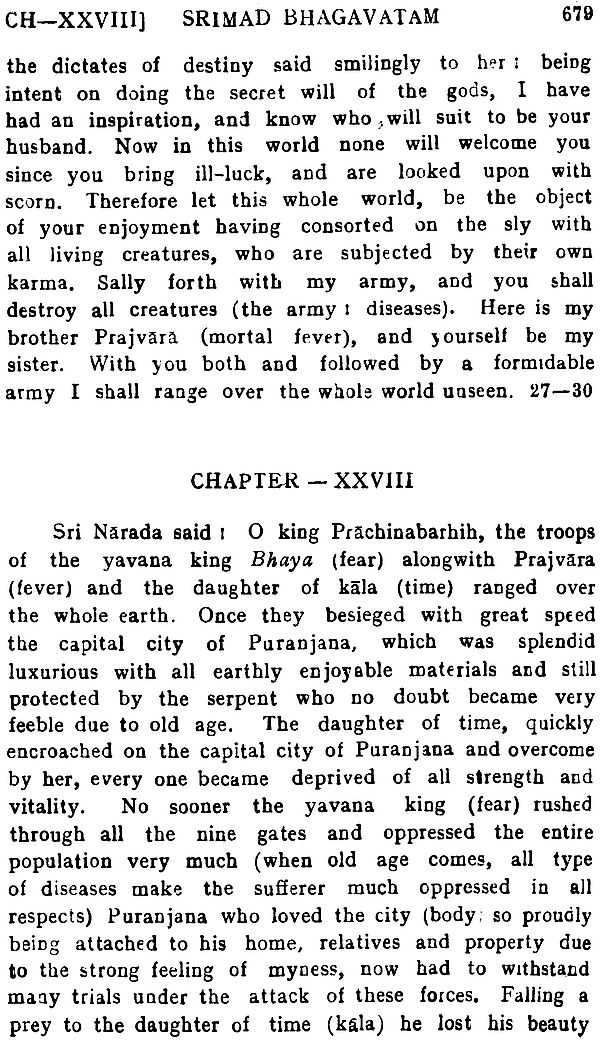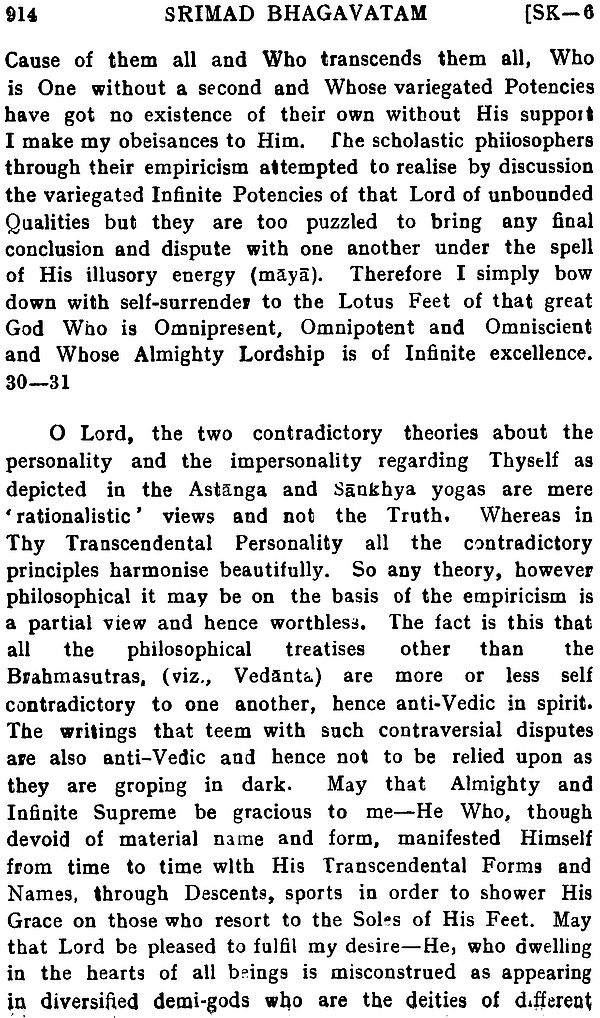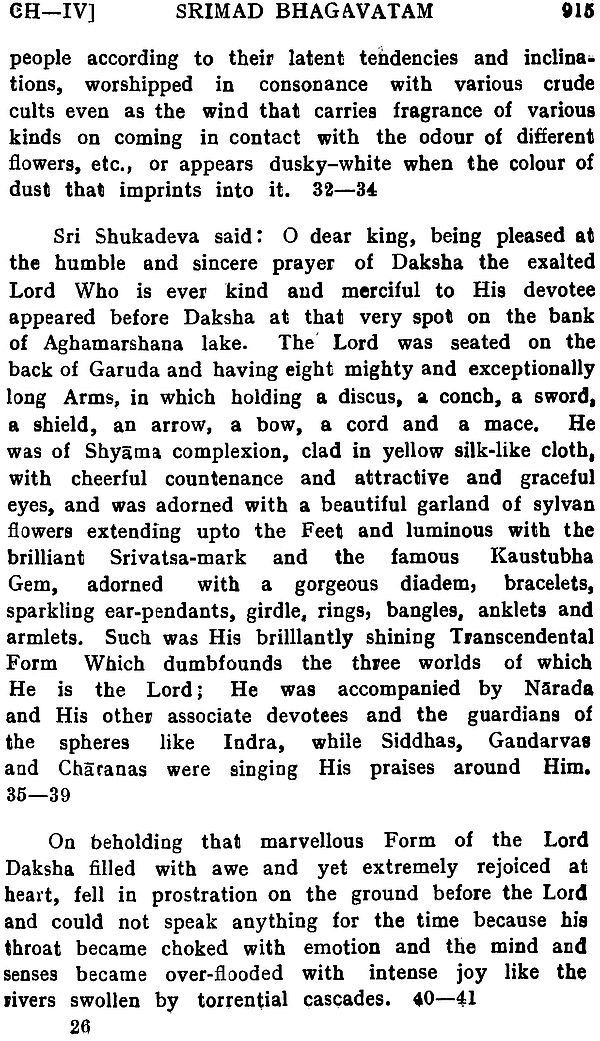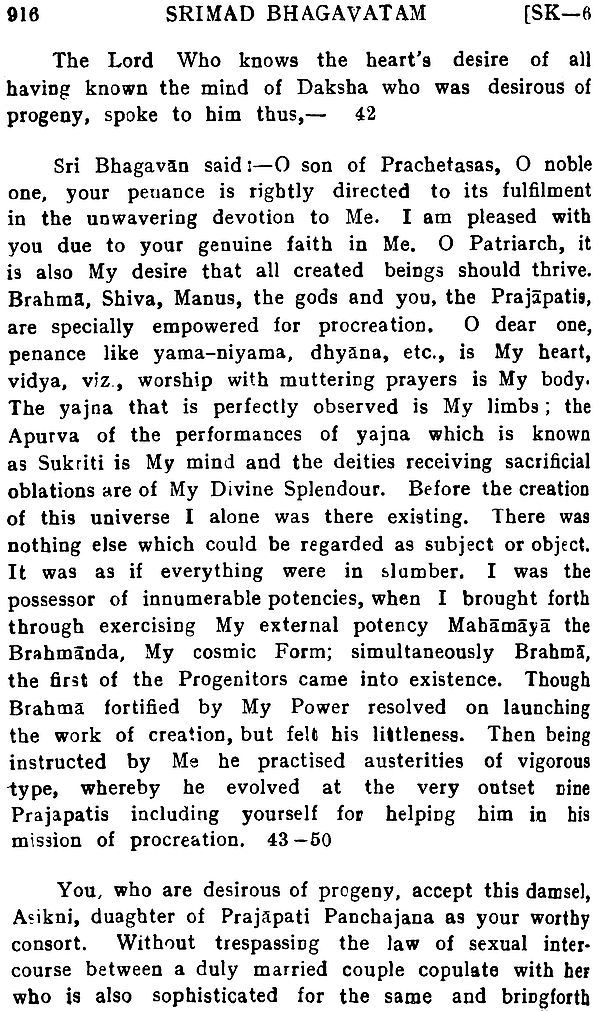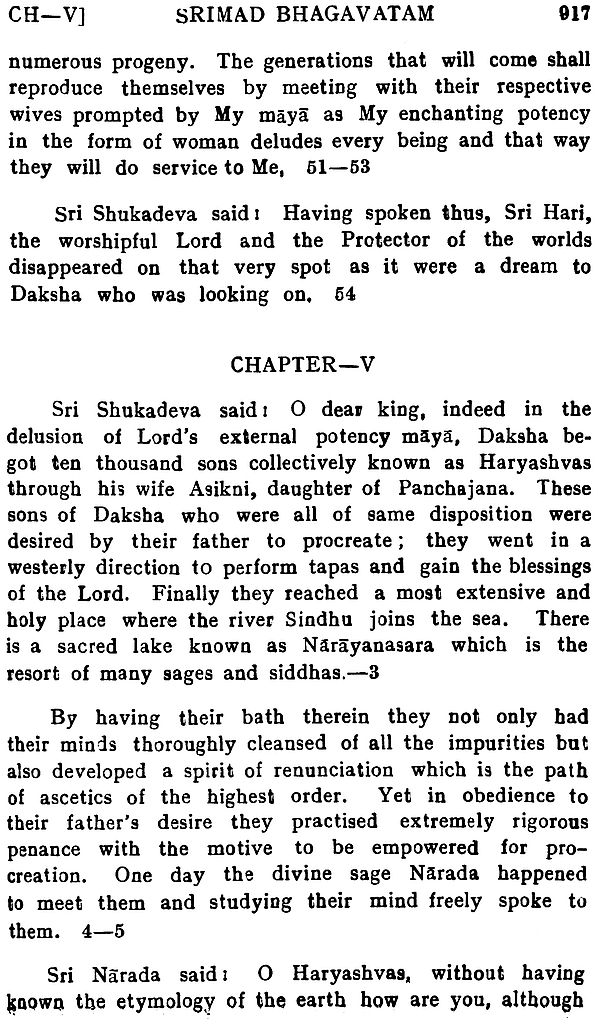 Volume III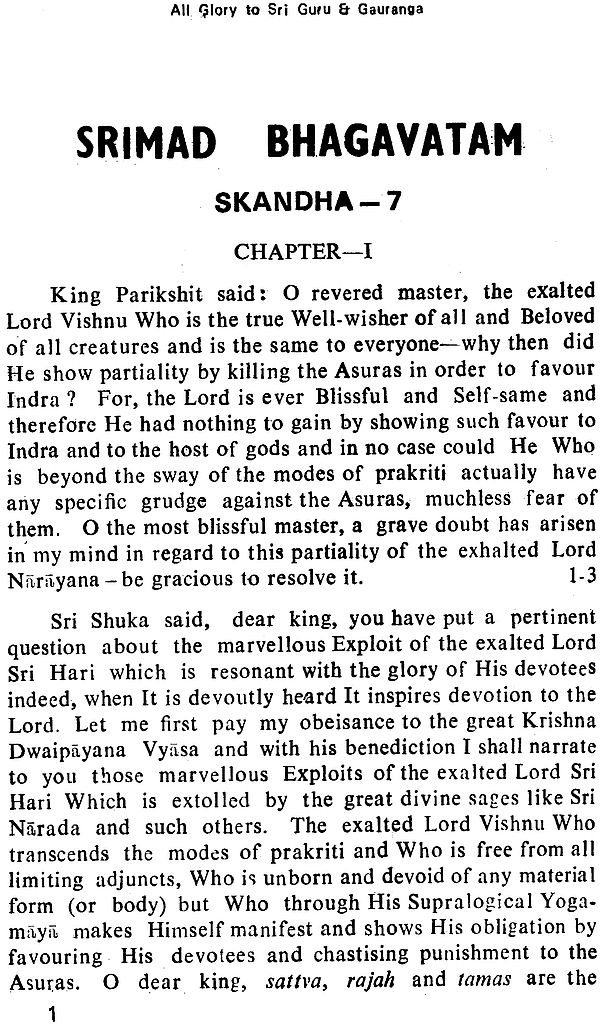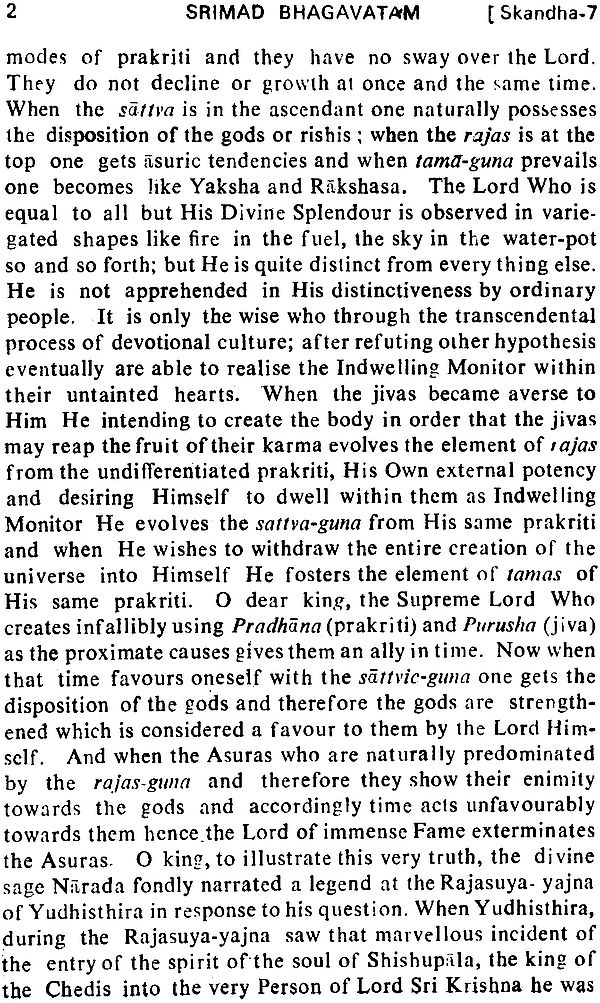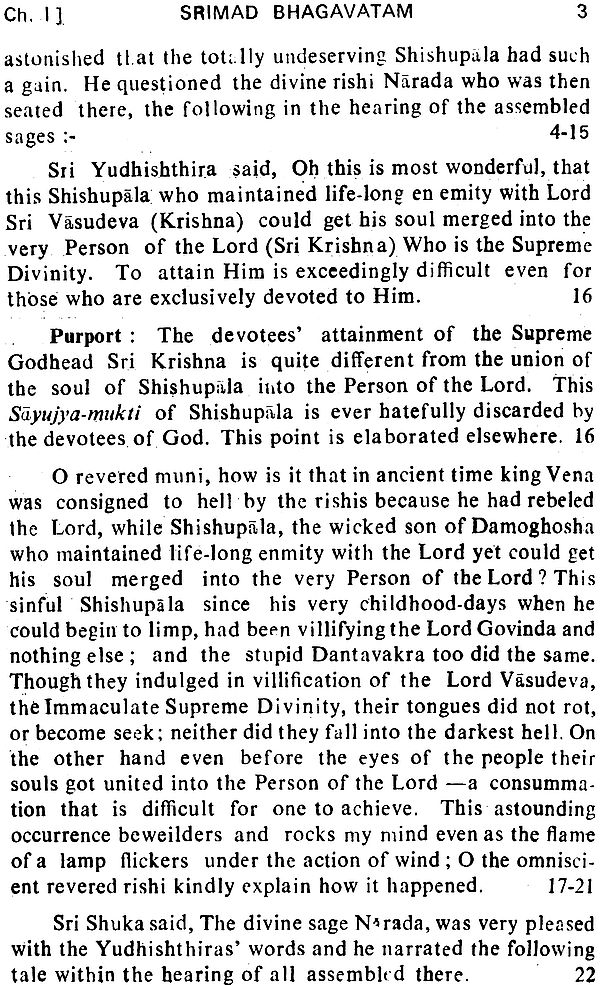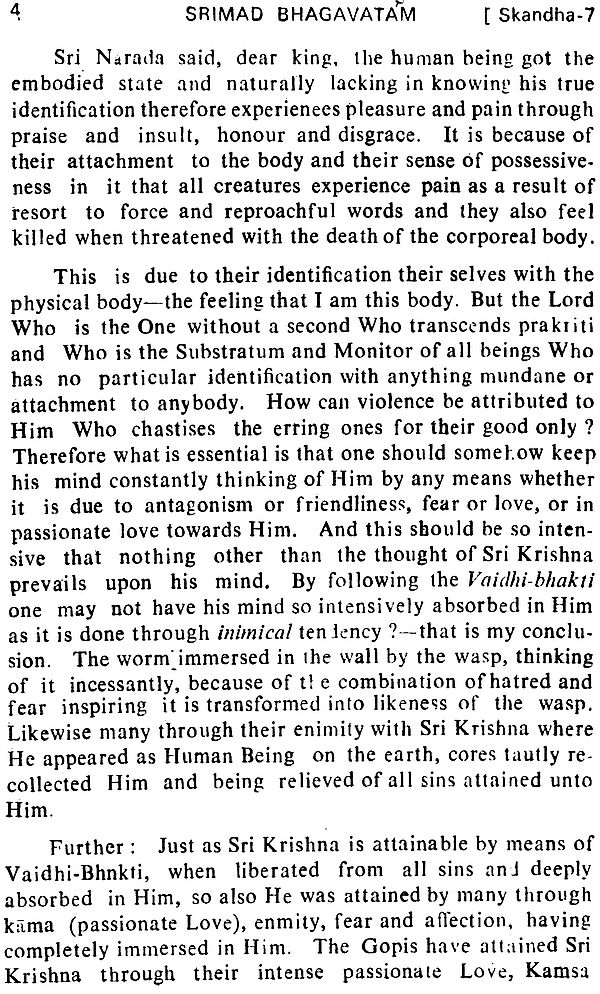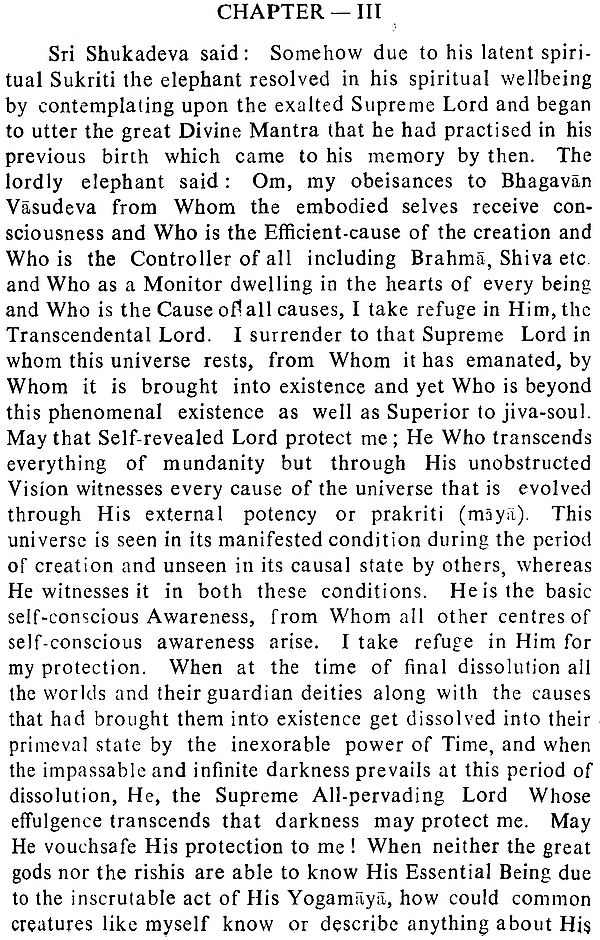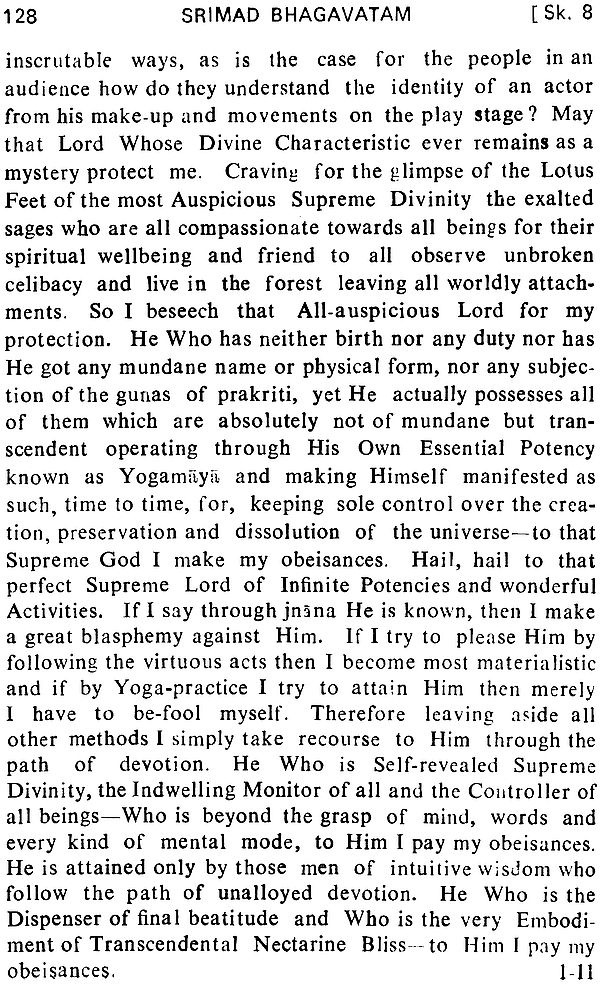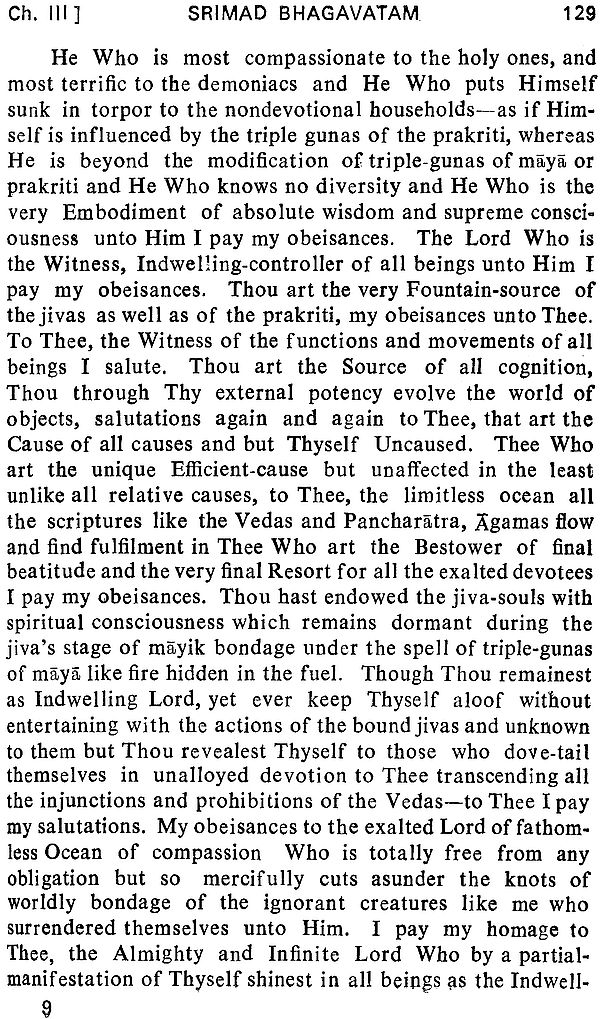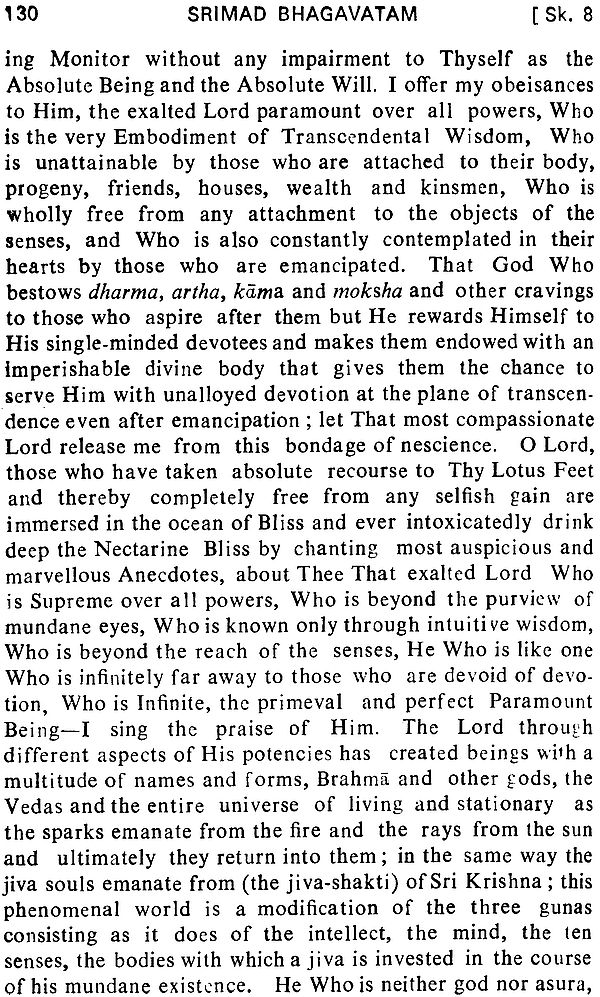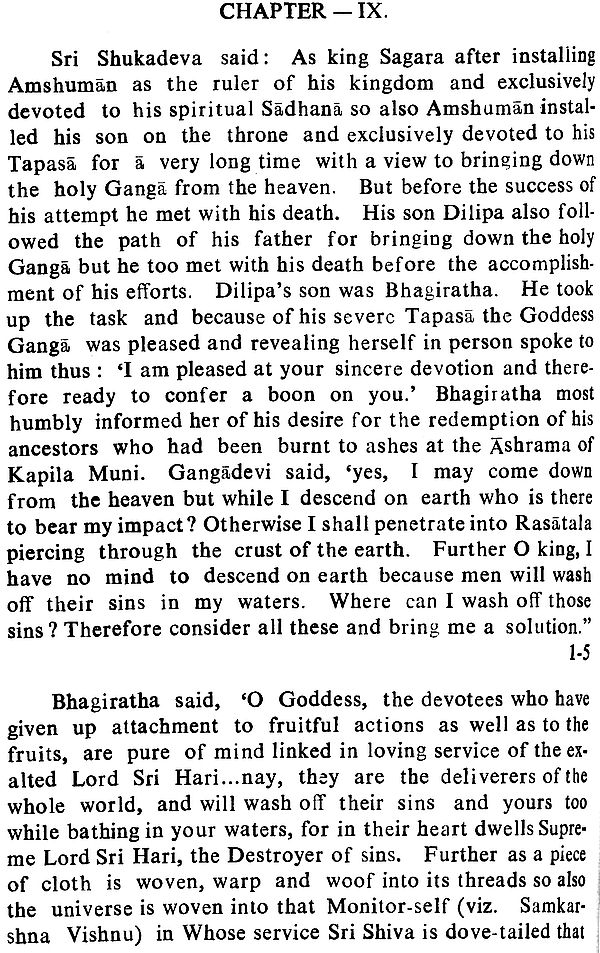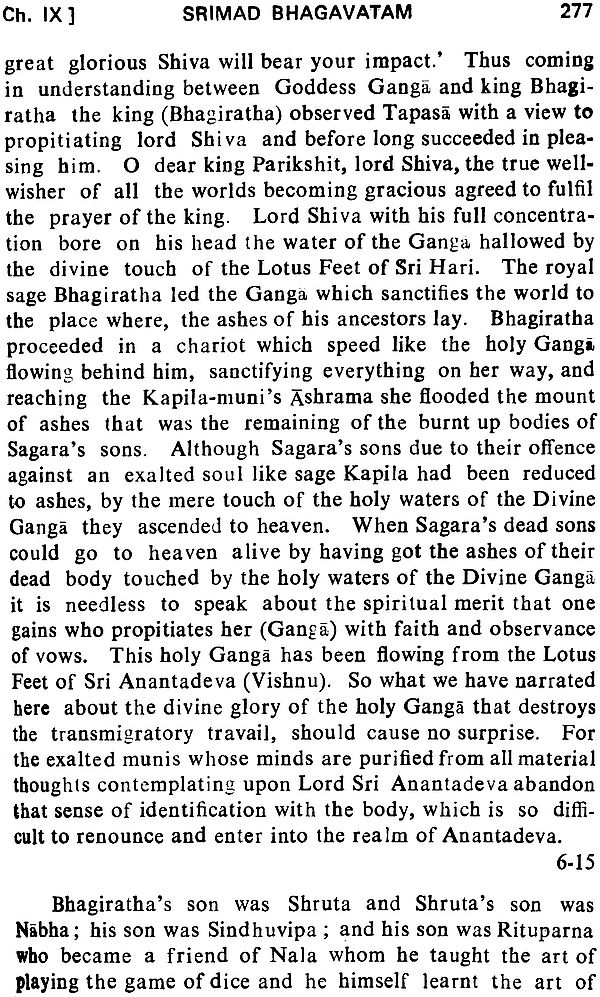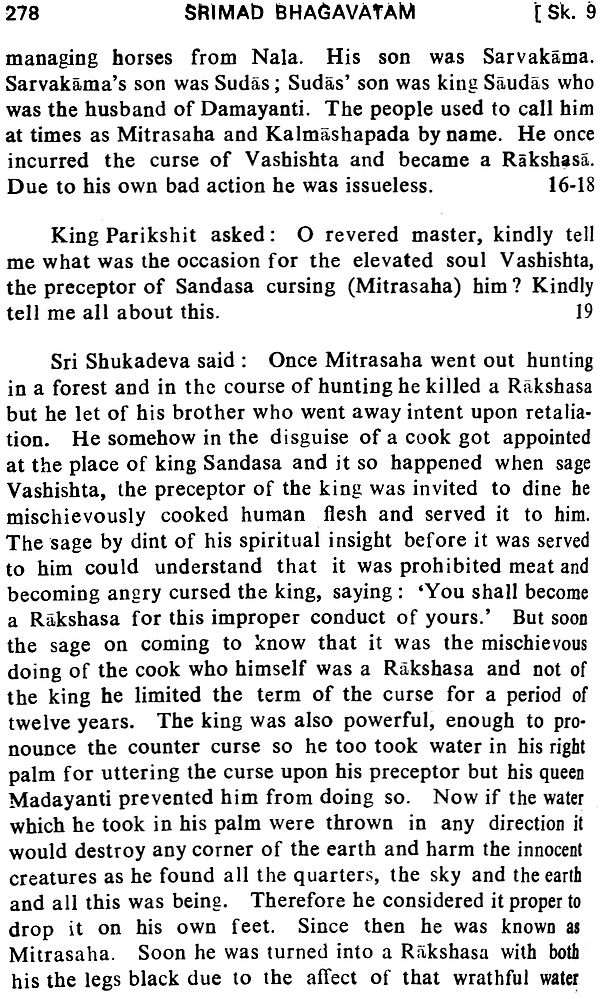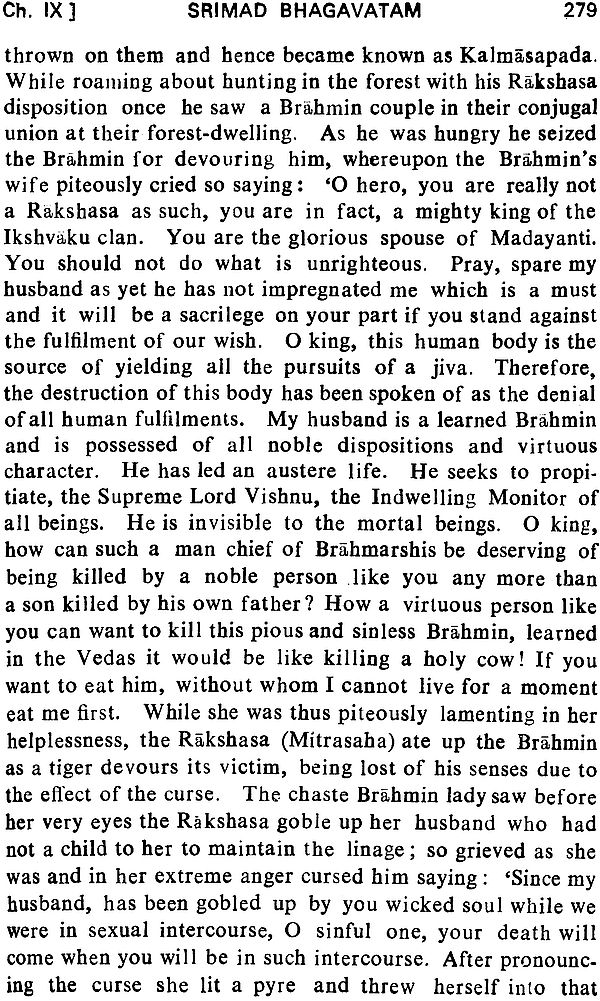 Volume IV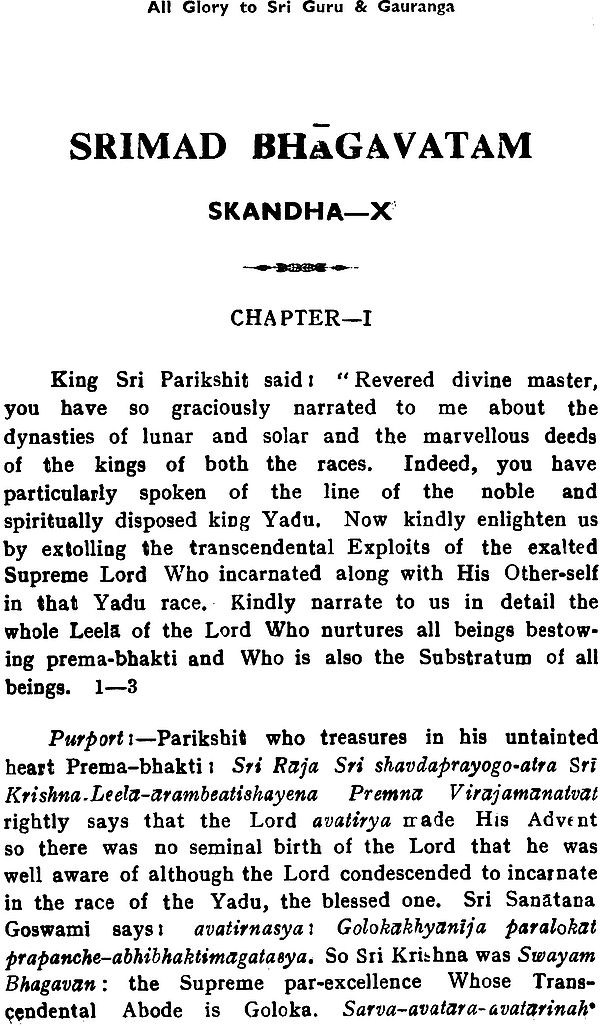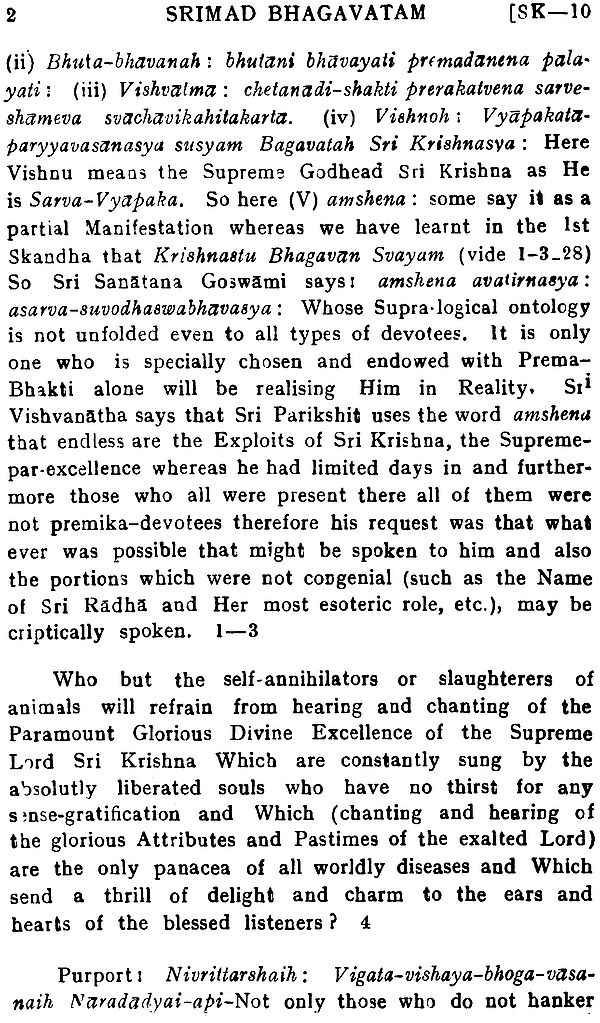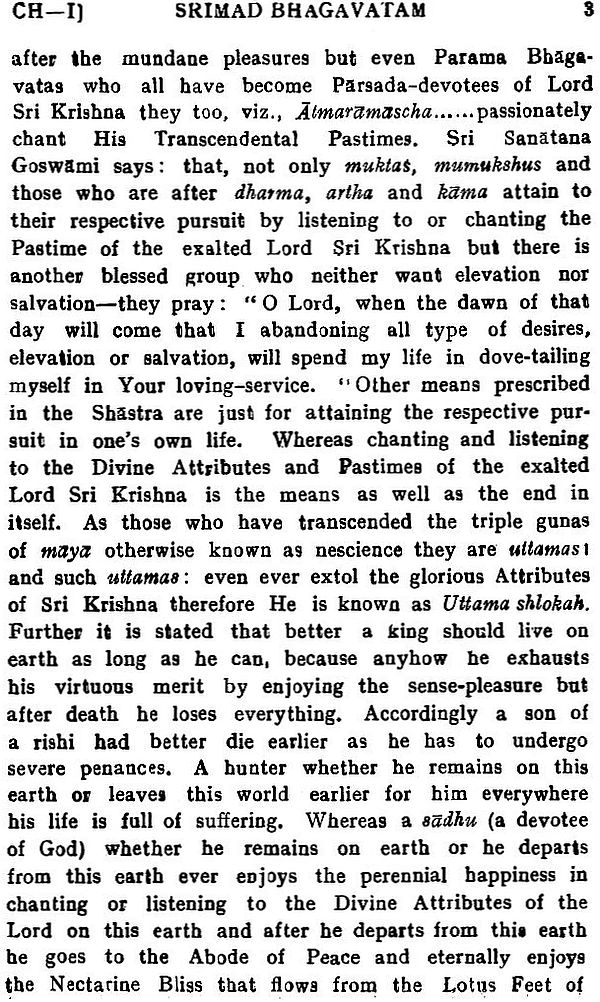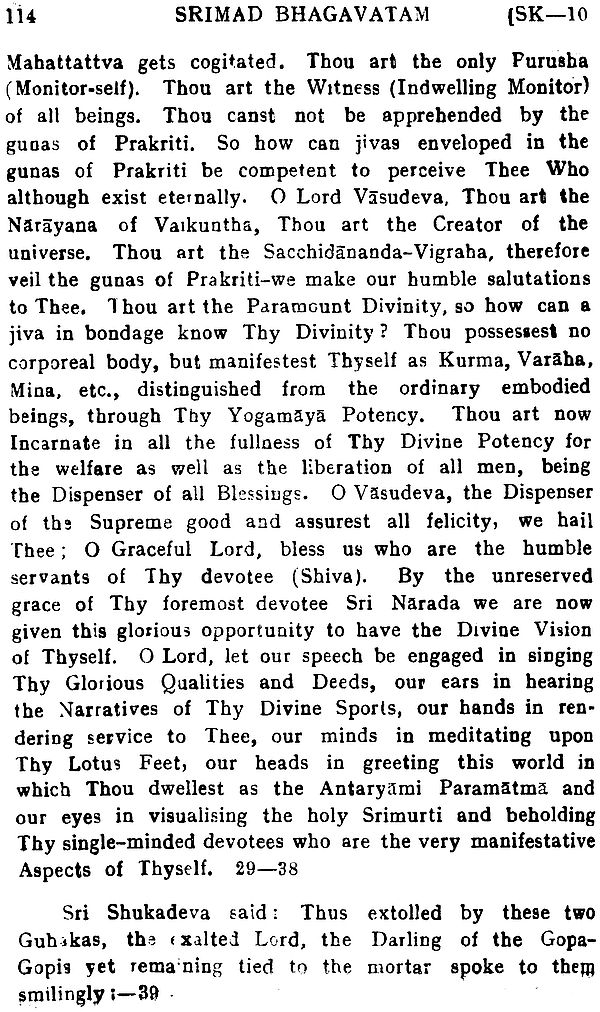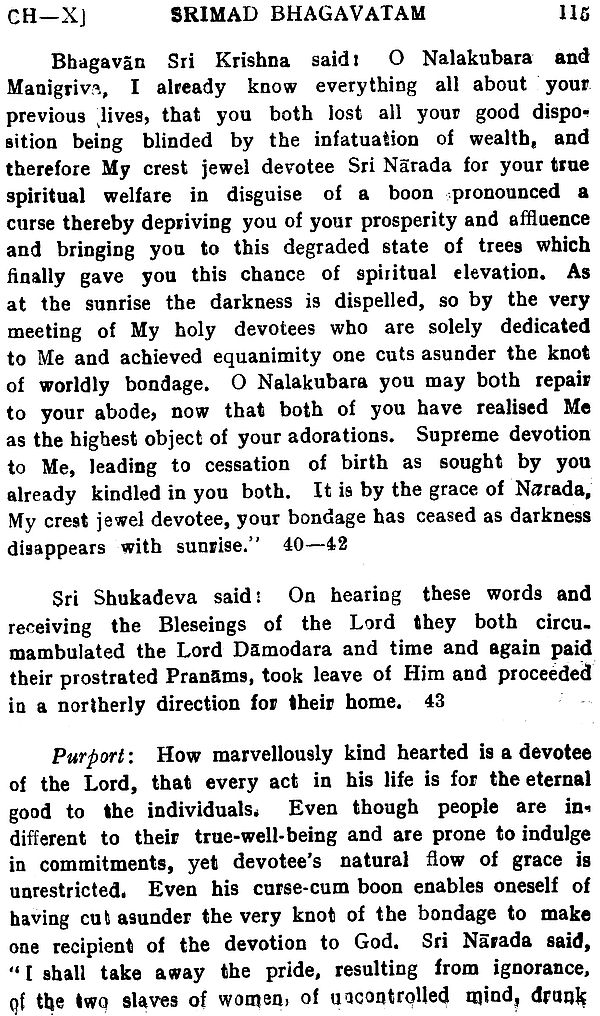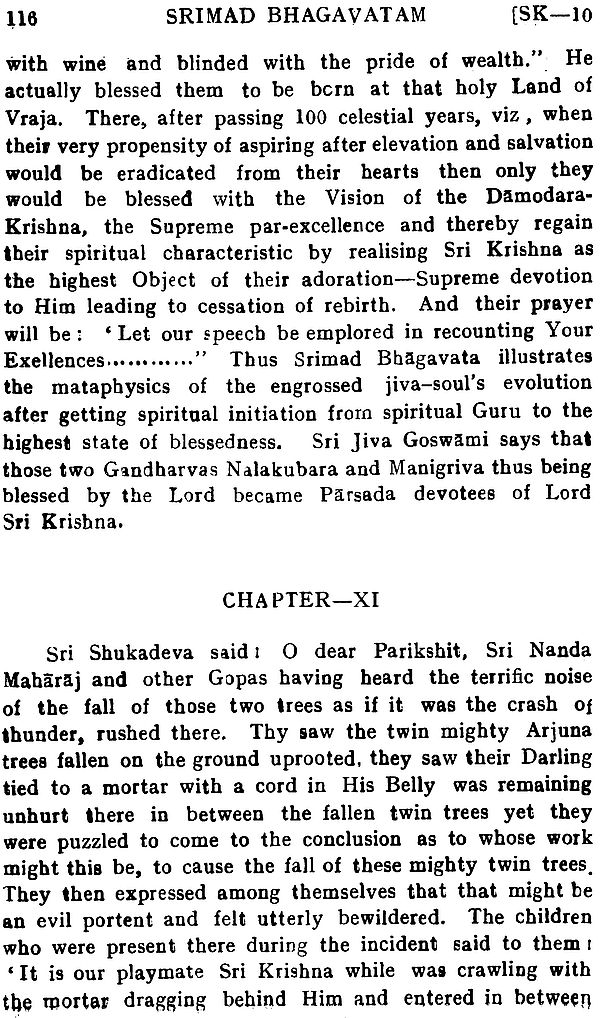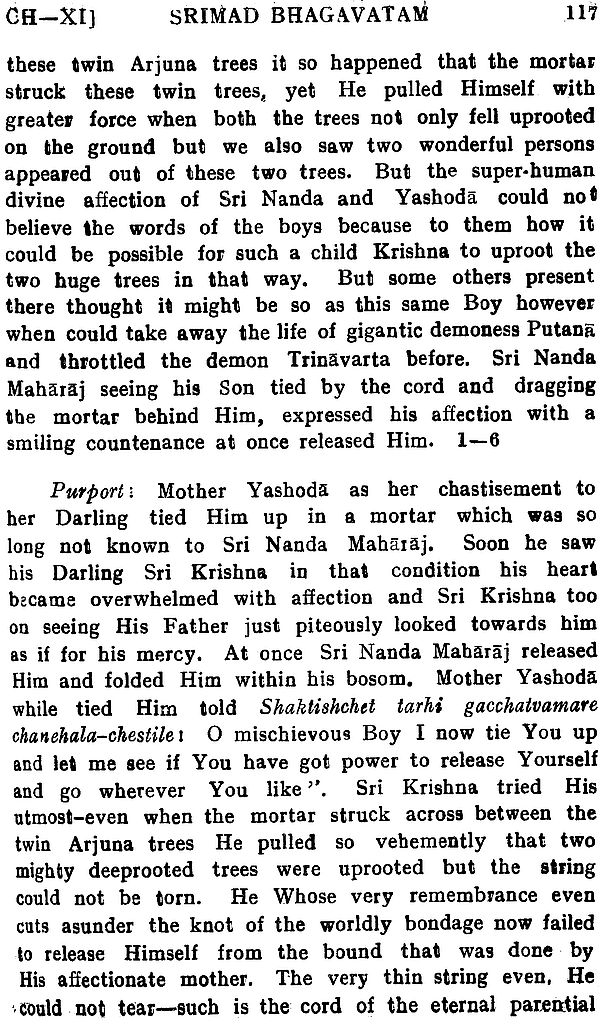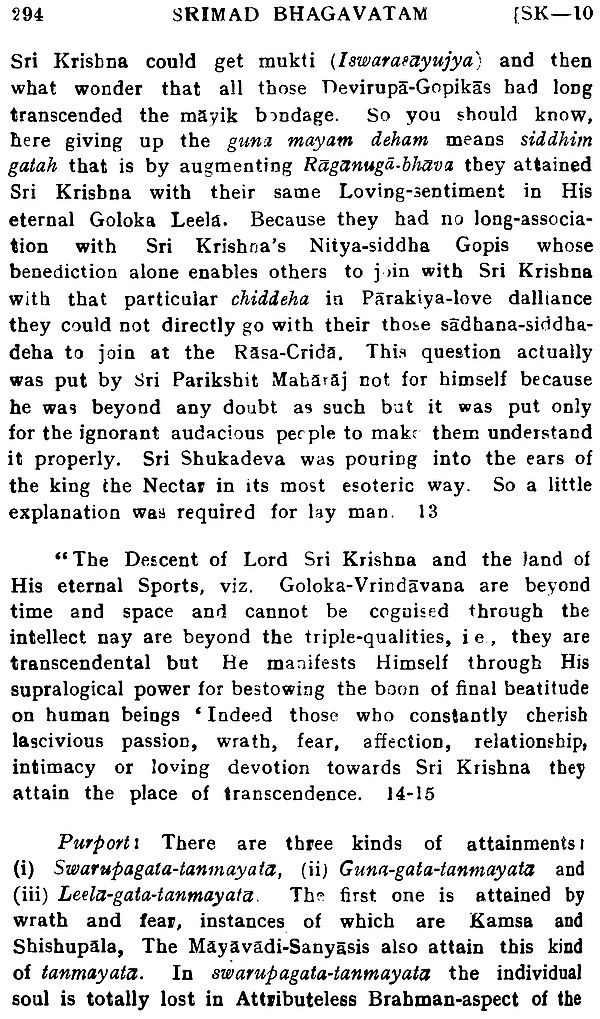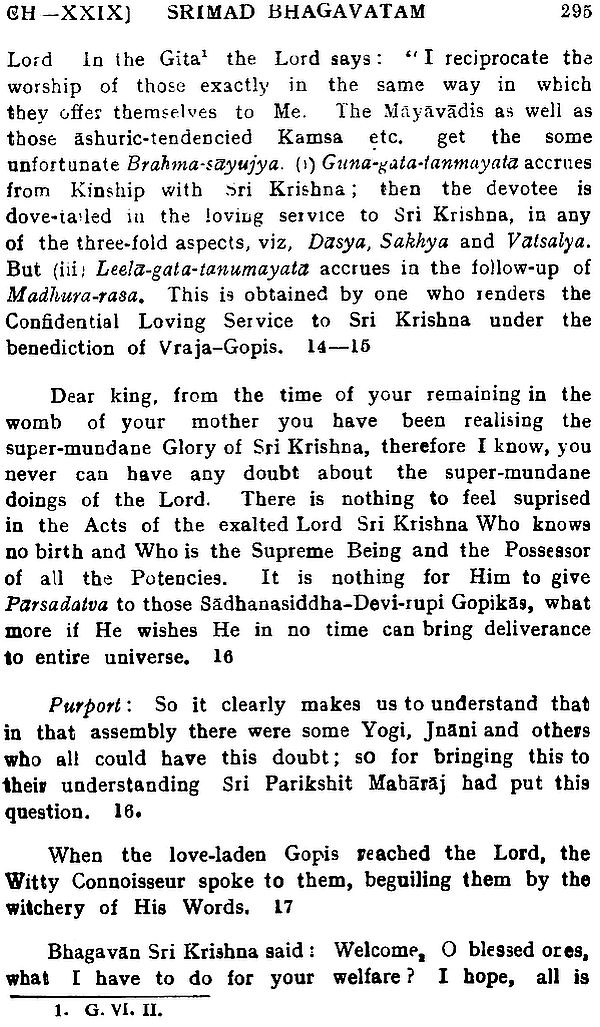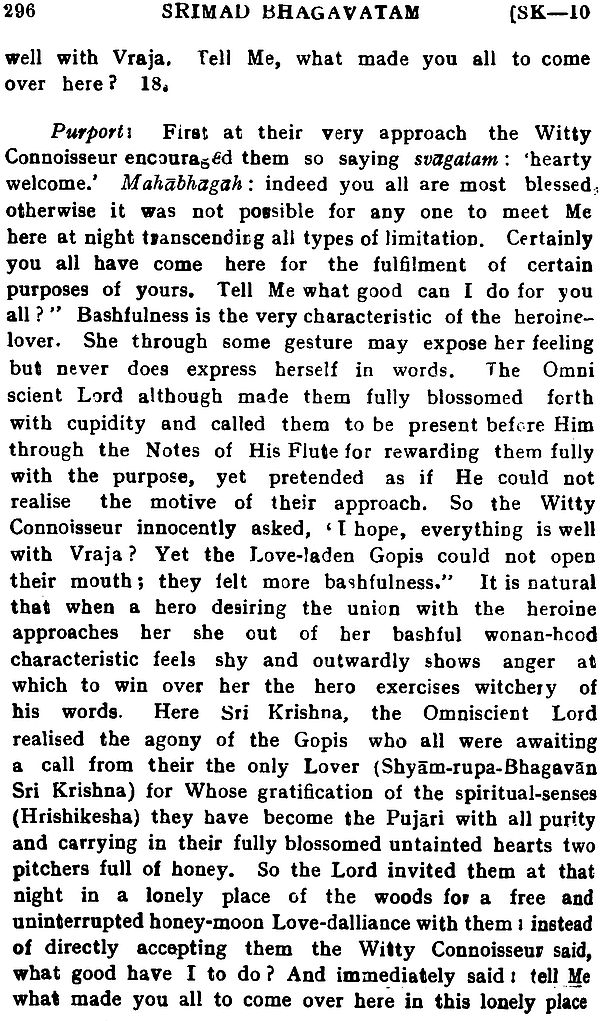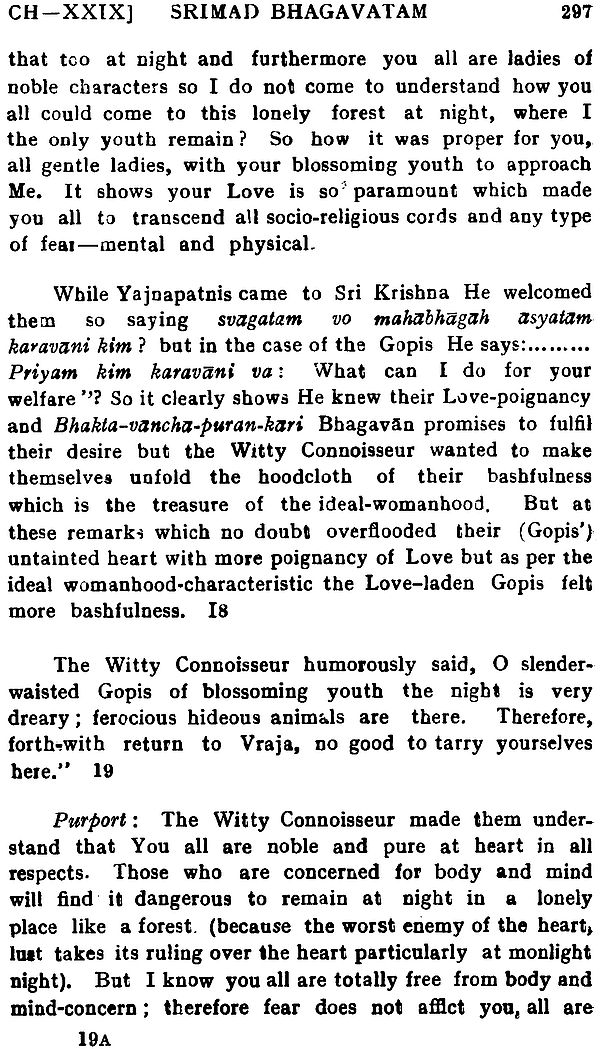 Volume V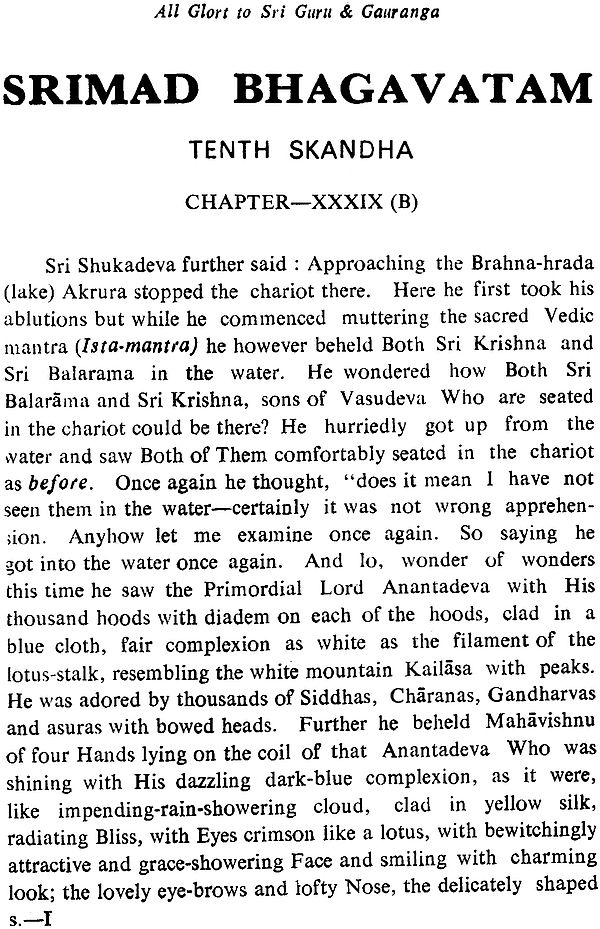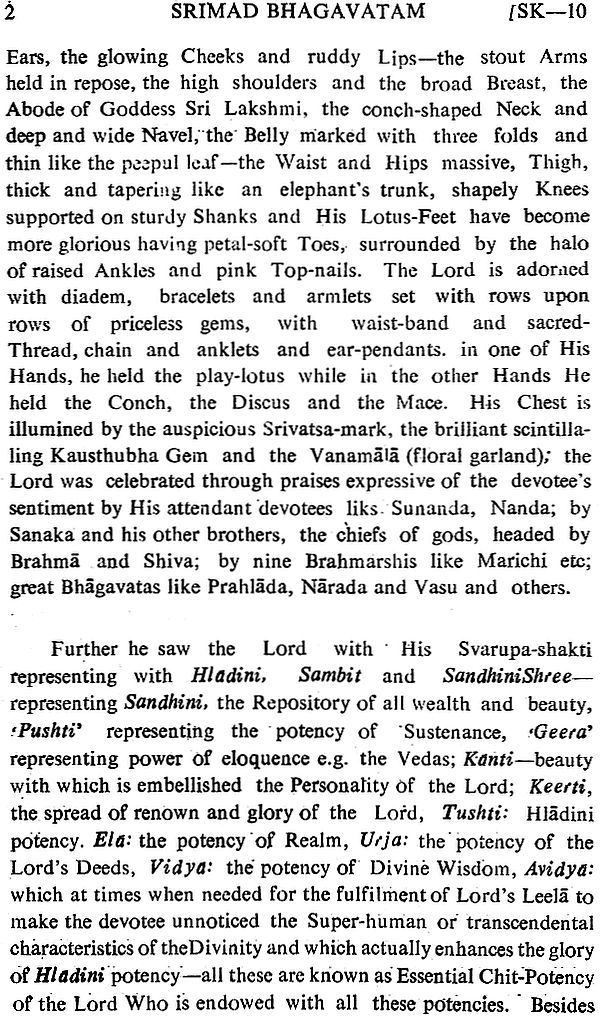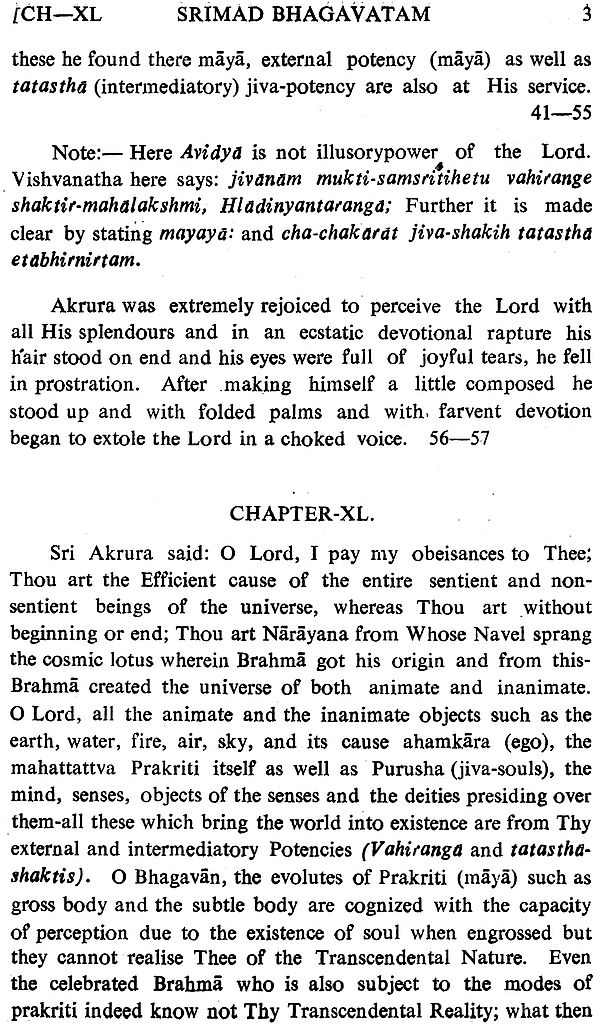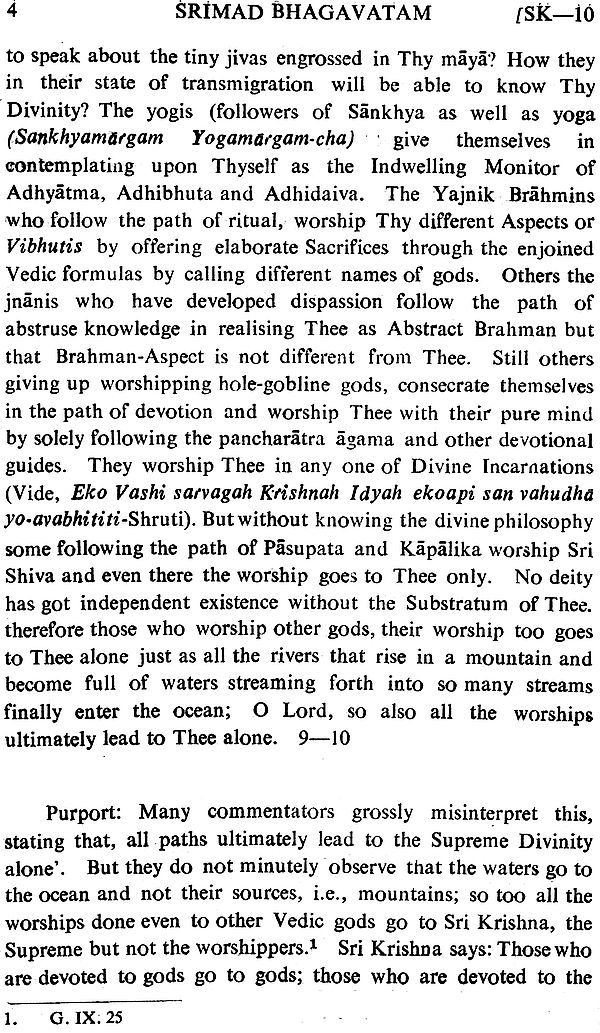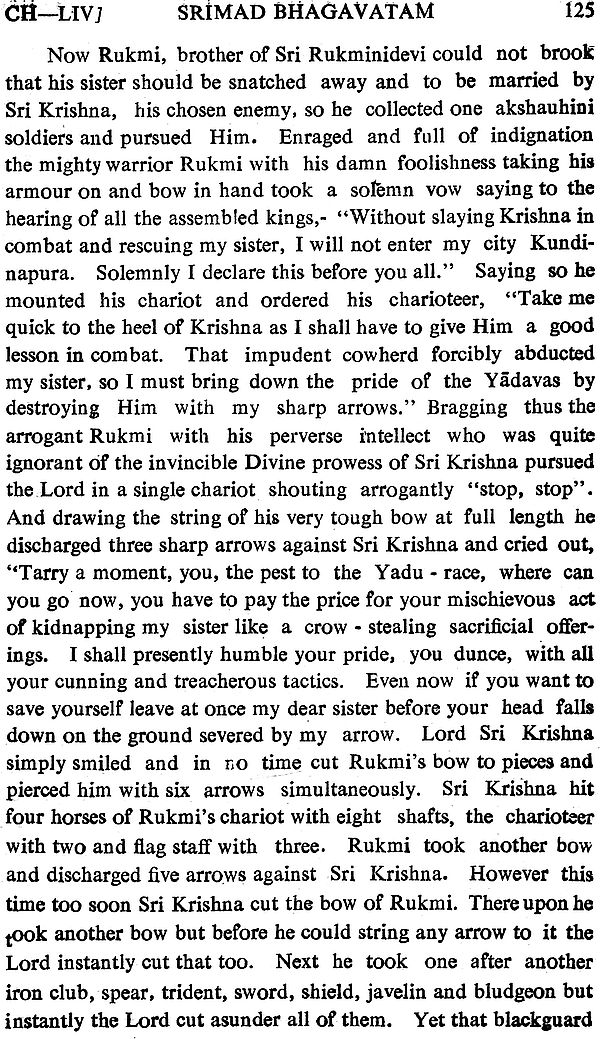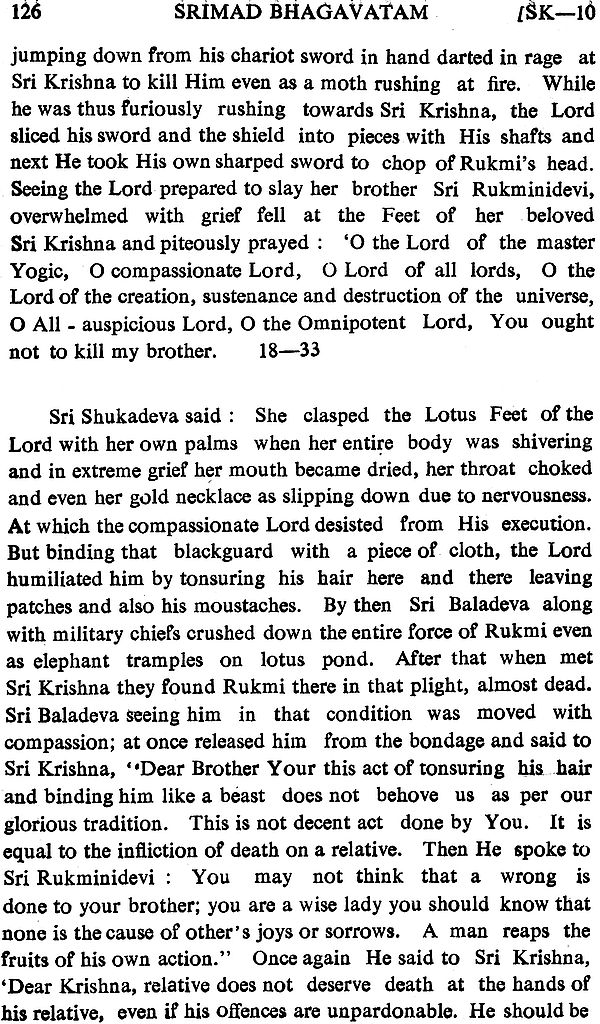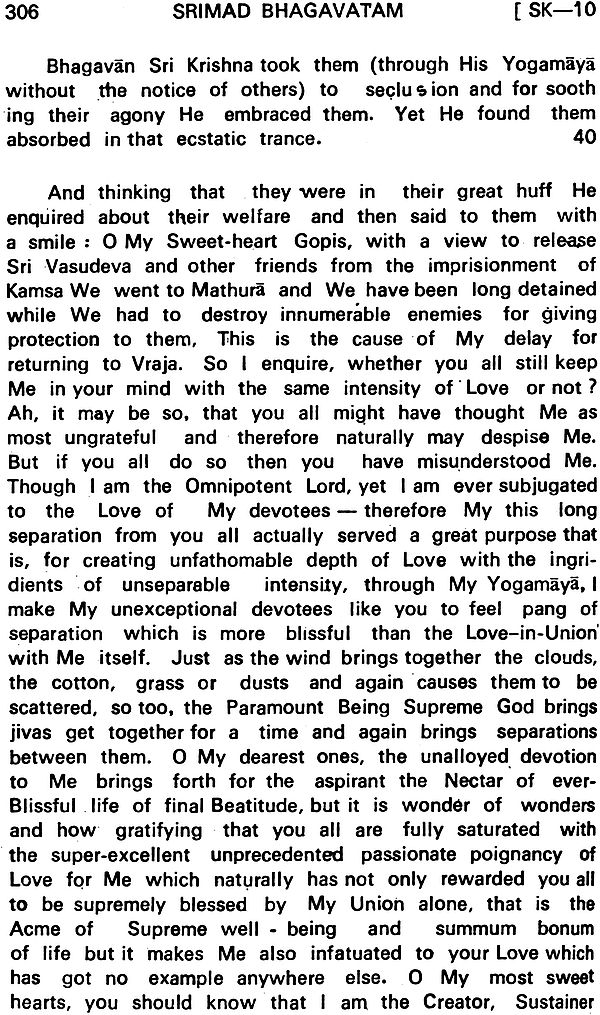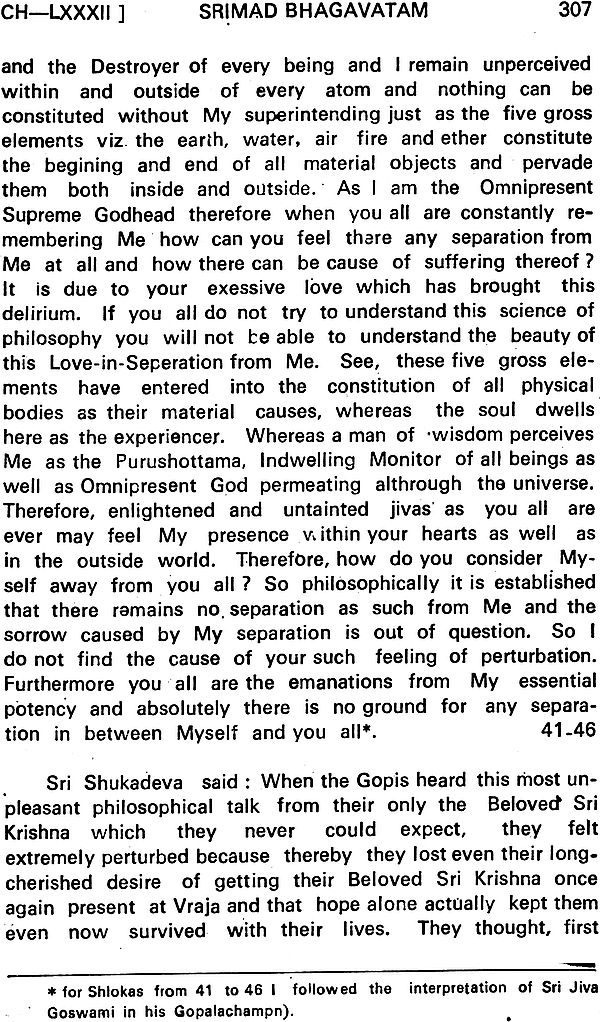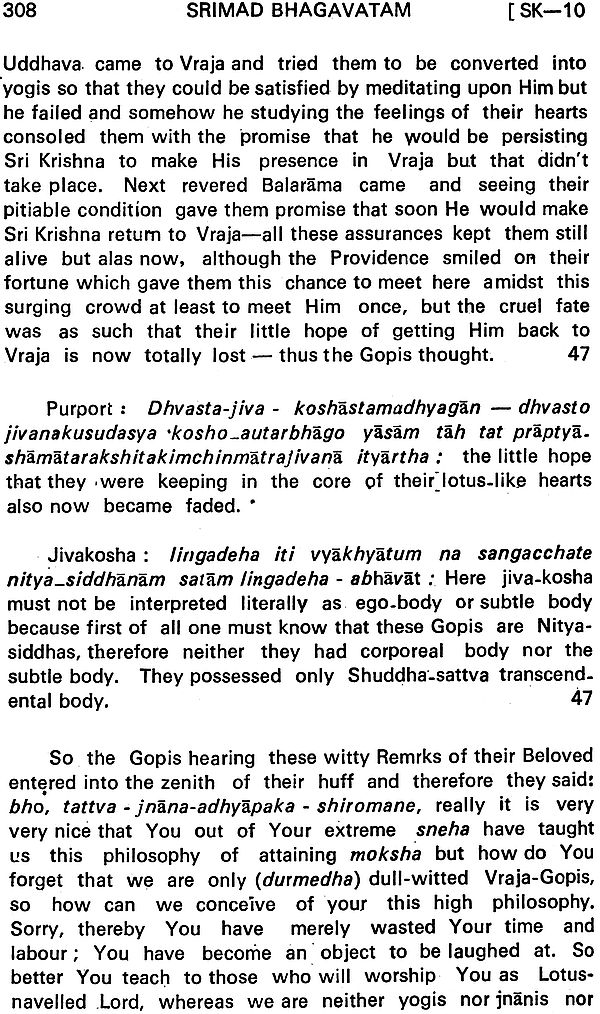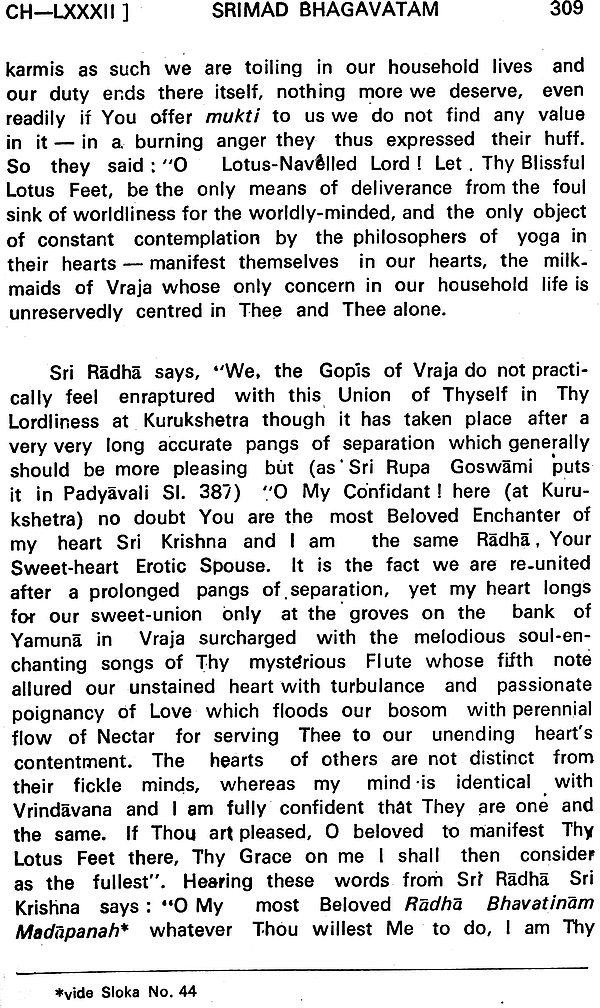 Volume VI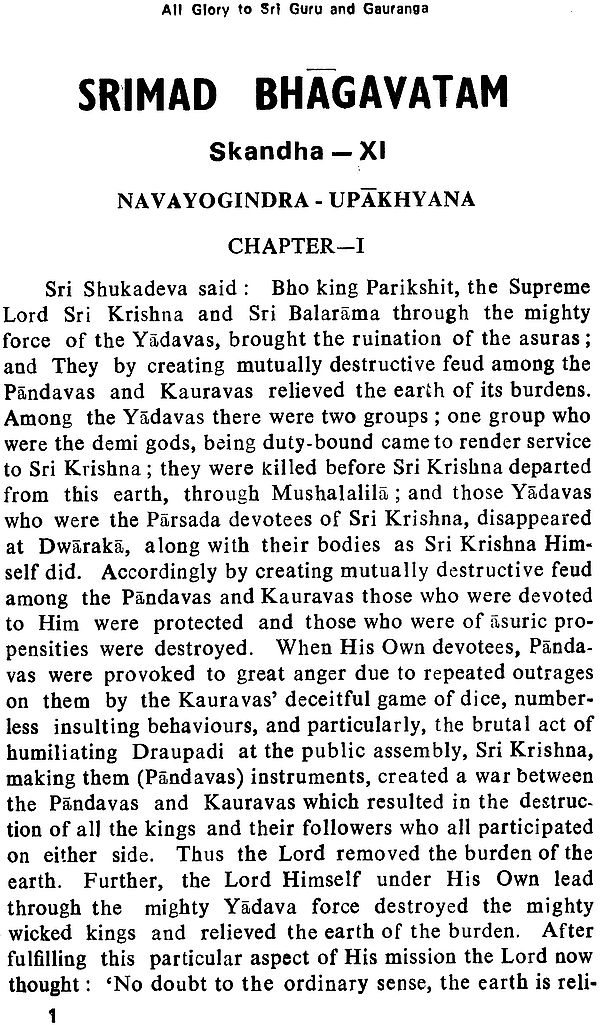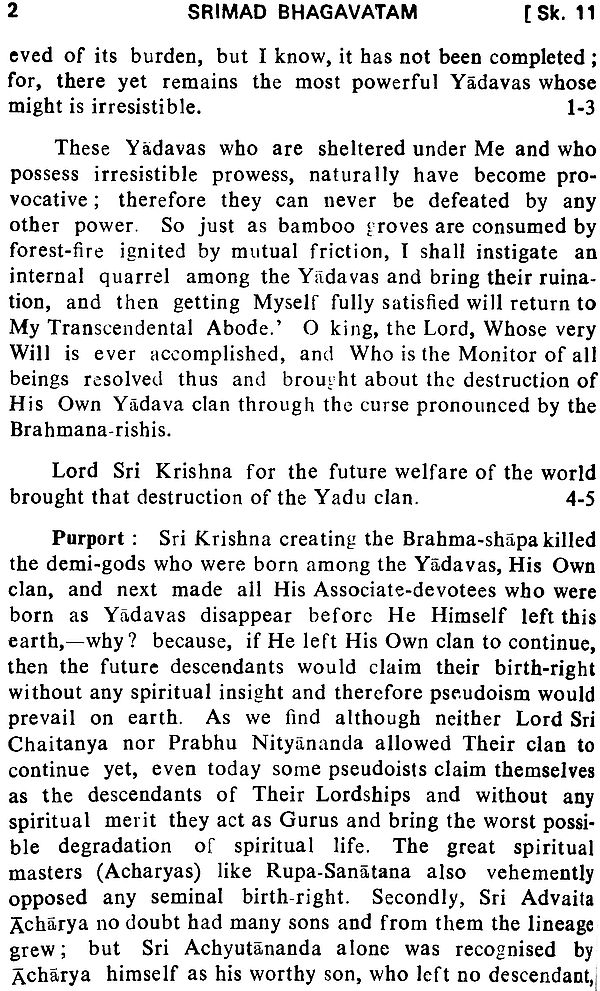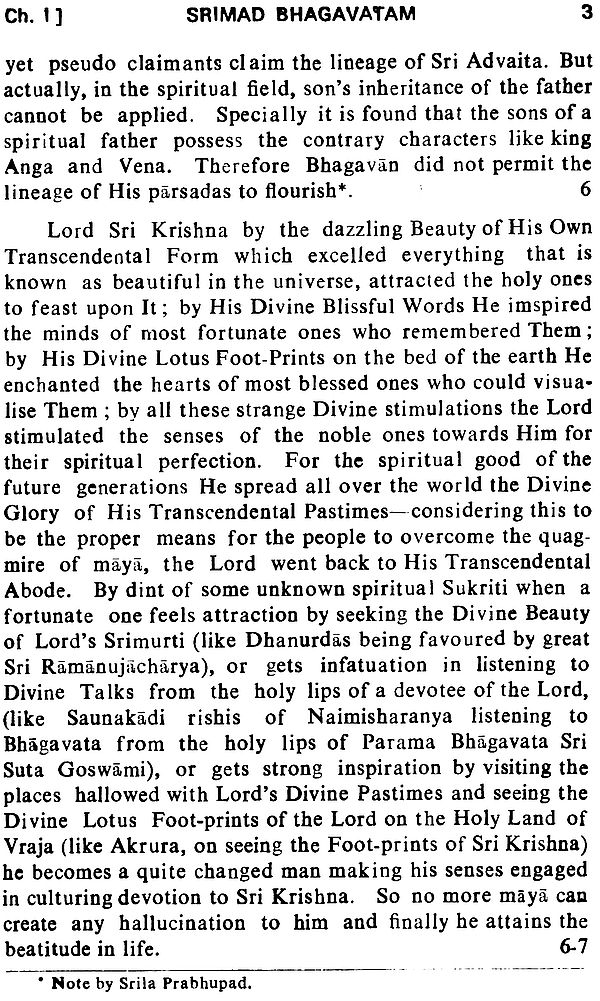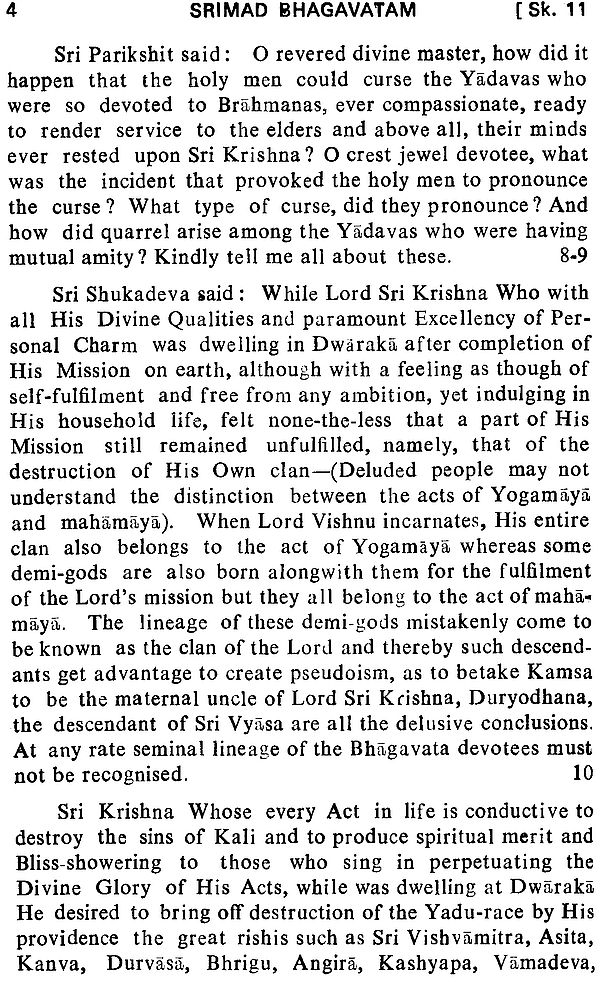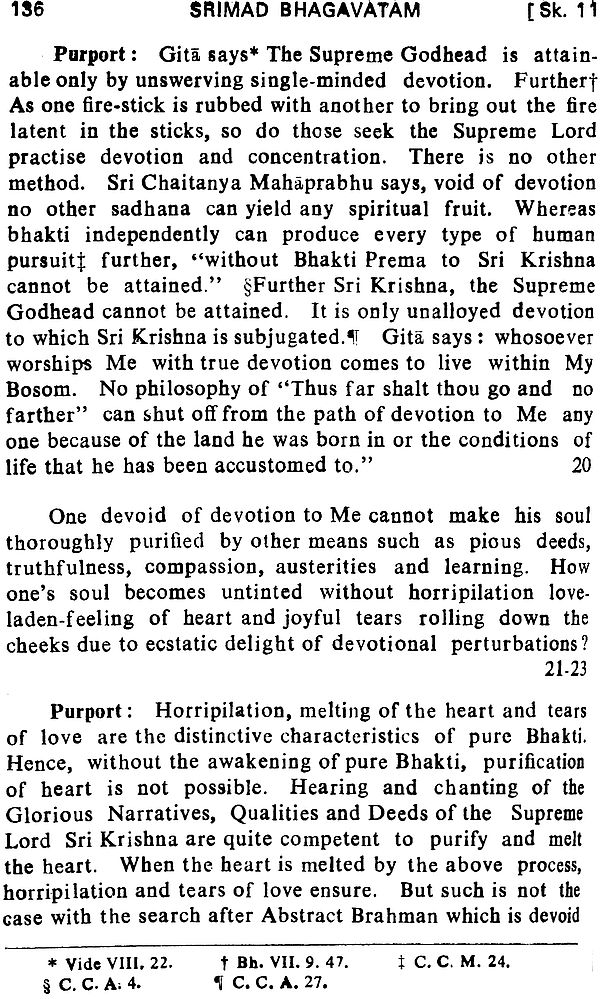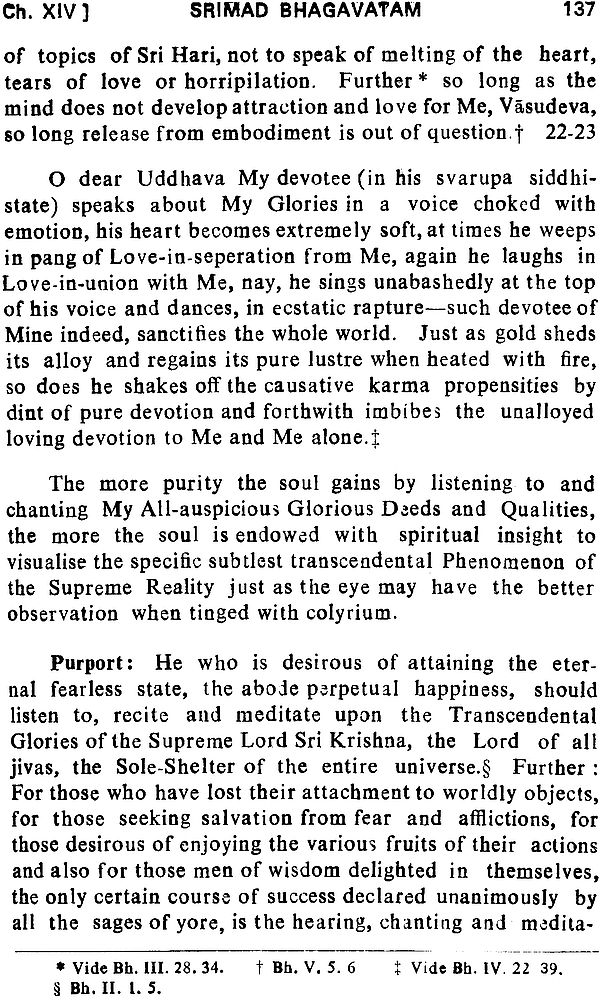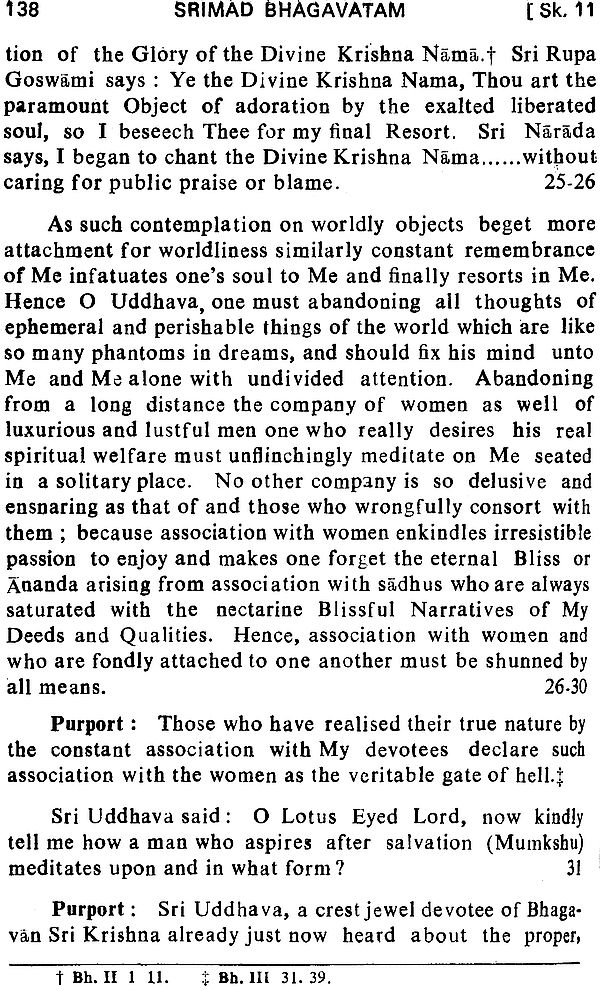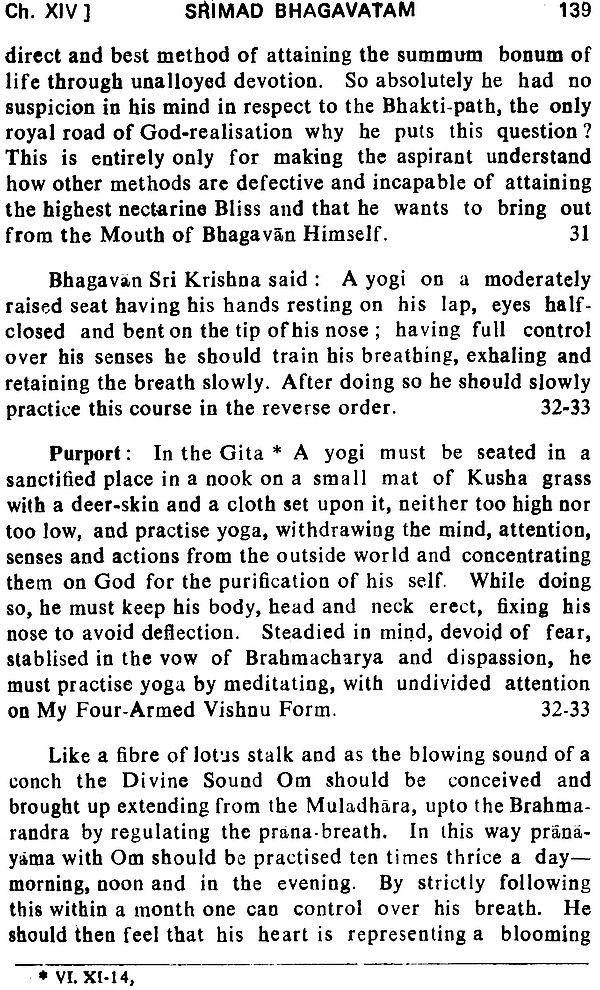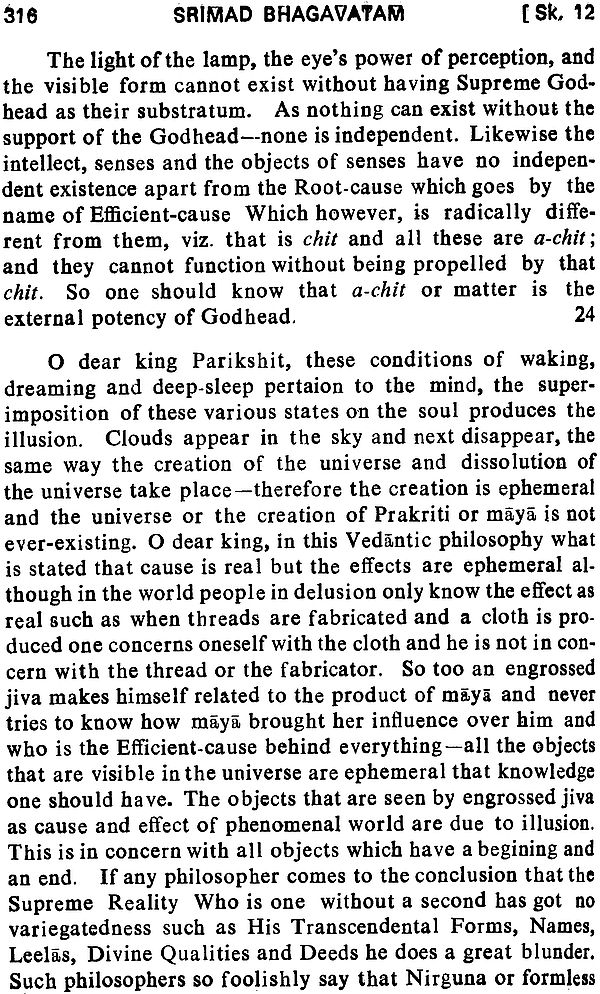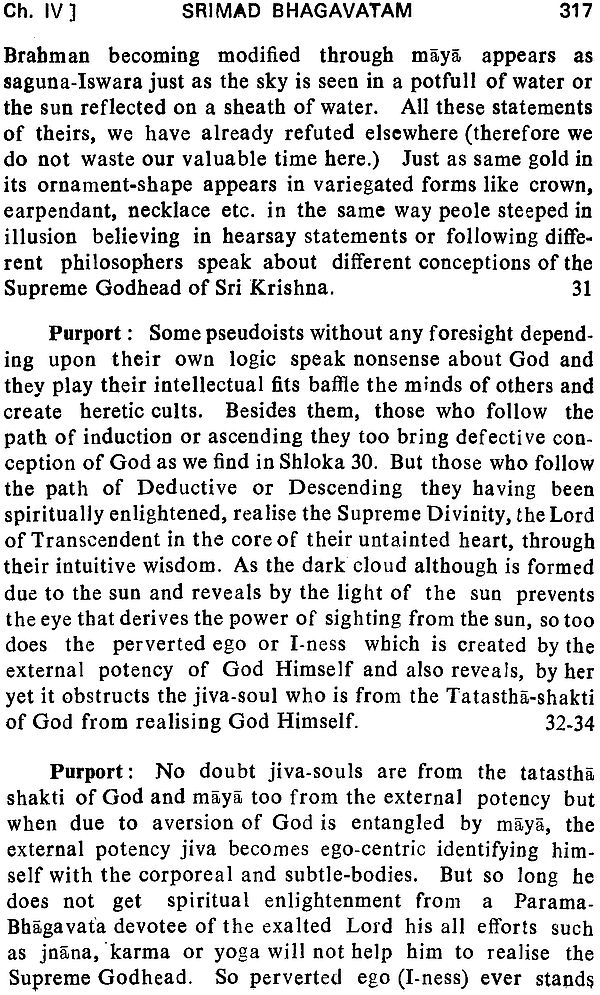 Click Here for More Books Published By Gaudiya Math
---
Free Shipping. Delivered by

to all international destinations within 3 to 5 days, fully insured.
---