Description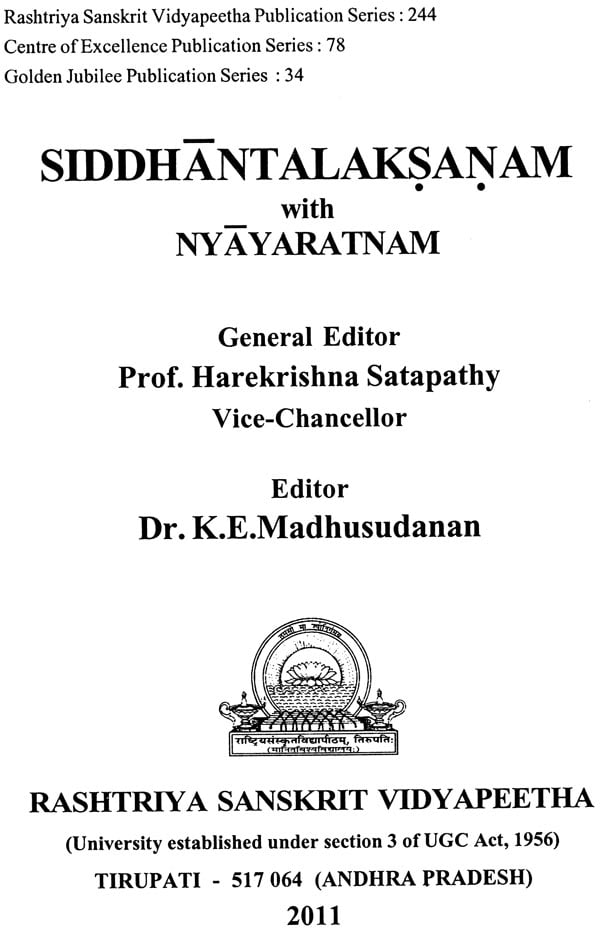 About the book
Siddhantalaksanam is a chapter of Tattvacintamani, the magnum opus of Srigangesopadhyaya, the great logician belonging to the Mithila School. It deals with the conclusive definition of Vyapti. It has various commentaries like Didhiti of Raghunathasiromani and sub-commentaries such as Didhitiprakasika of Sri Gadadharabhattacarya.
The work now being published i sNyayaratna which is a vivid commentary on Gadadhari by Sri Raghunatha, disciple of Sri Raghavacarya. In this work, while summerising the critical discus-sions found in the works of scholar like Sri Krsanambhatta Raghunatha has also exhibited his skill in critical analysis of his predeccessors works skill in critical analysis of his predecessors works and profound knowledge of the intricacies of navyanyaya style of interpretations and debating accumen.
A brief Tippani on Nyayaratna by Dr.K.E. Madhusudanan, is being published for easy understanding of Nyayaratna.
About the Author
Dr. K.E. Madhusudanan, son of Sri Rajagopalachariar, is one of the many disciples of Sri K.E. Devanathacharya, Professor of Visistadvaitavedanta and a renowned scholar of Nyaya, Mimamsa, and Vedanta. He had his Post Graduation and Vidyavaridhi (Ph.D) in Nyaya from Rashtriya Sanskrit Vidyapeetha, Tirupati.
He is presently Reader in Nyaya in Gurvayur campus of Rashtriya Sanskrit Sansthan in Thrissur.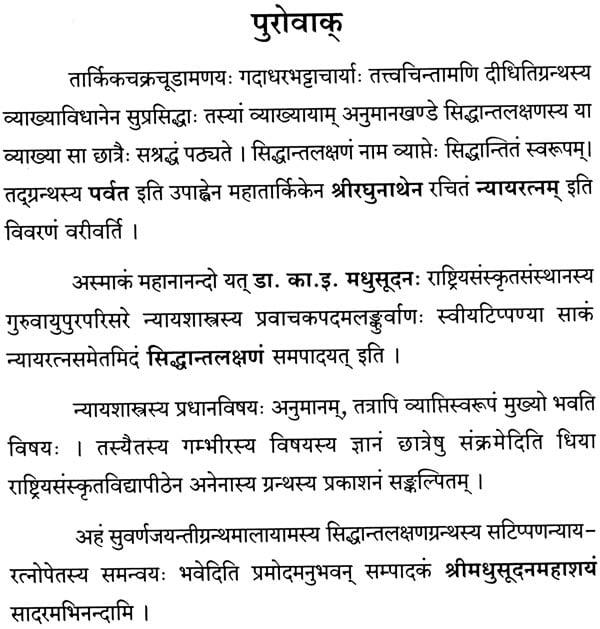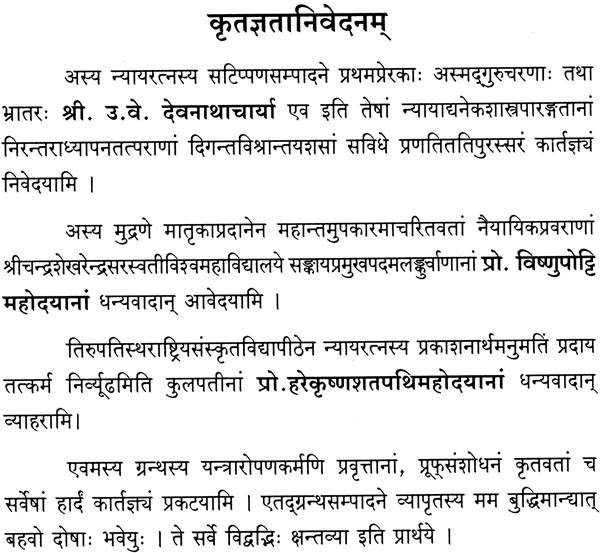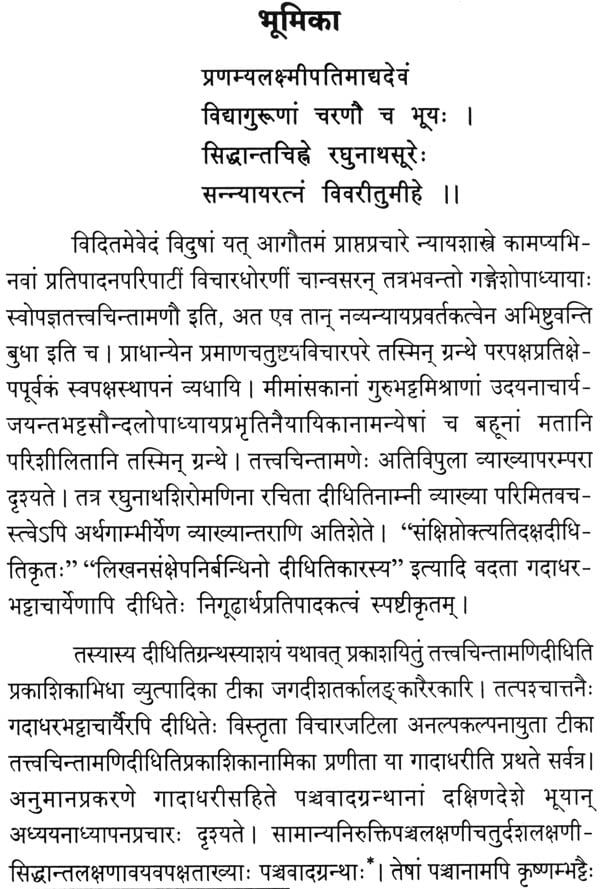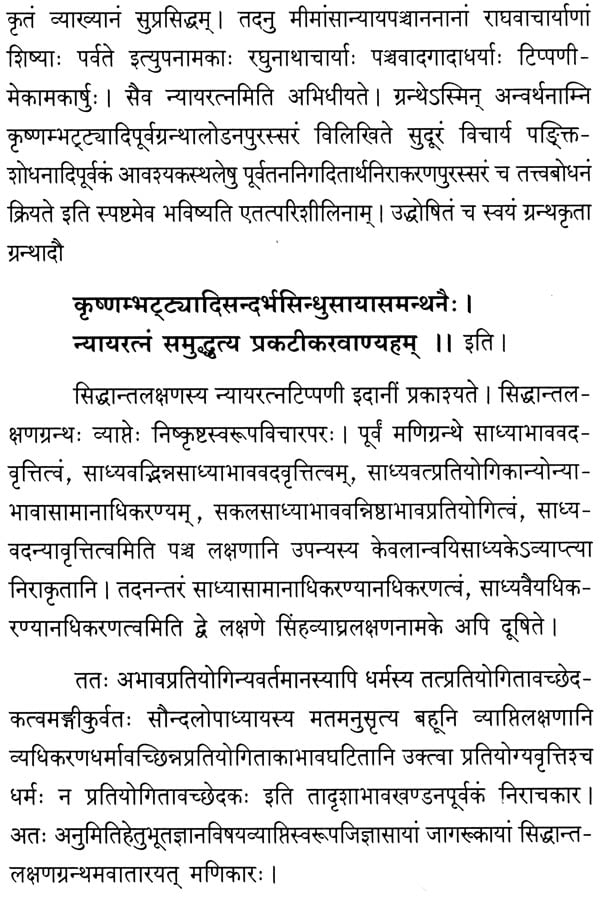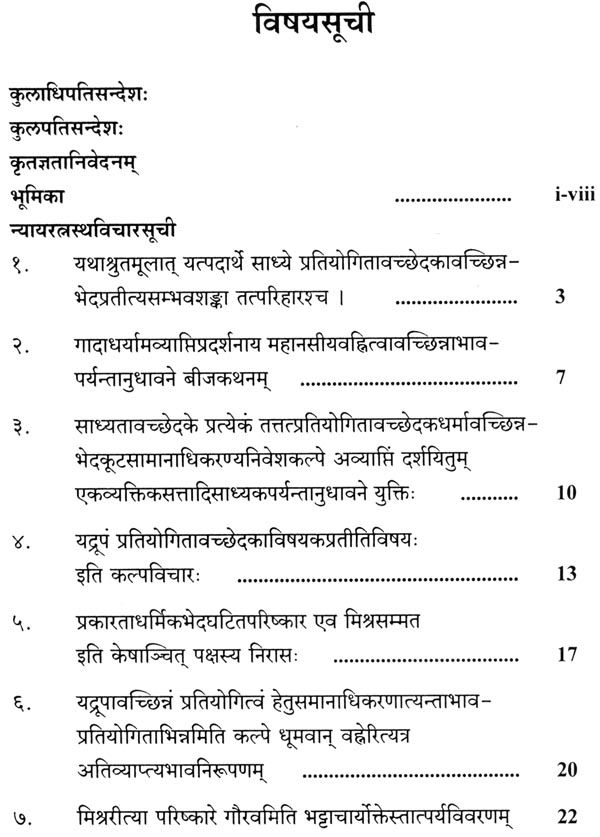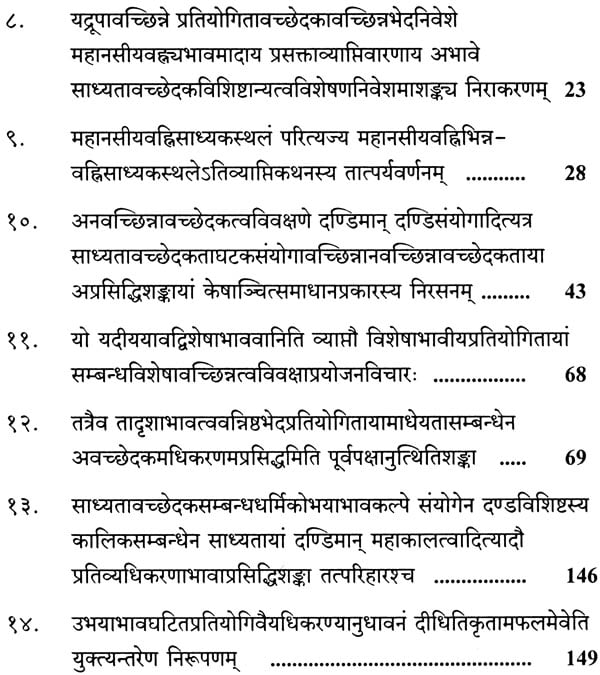 Sample Page