Description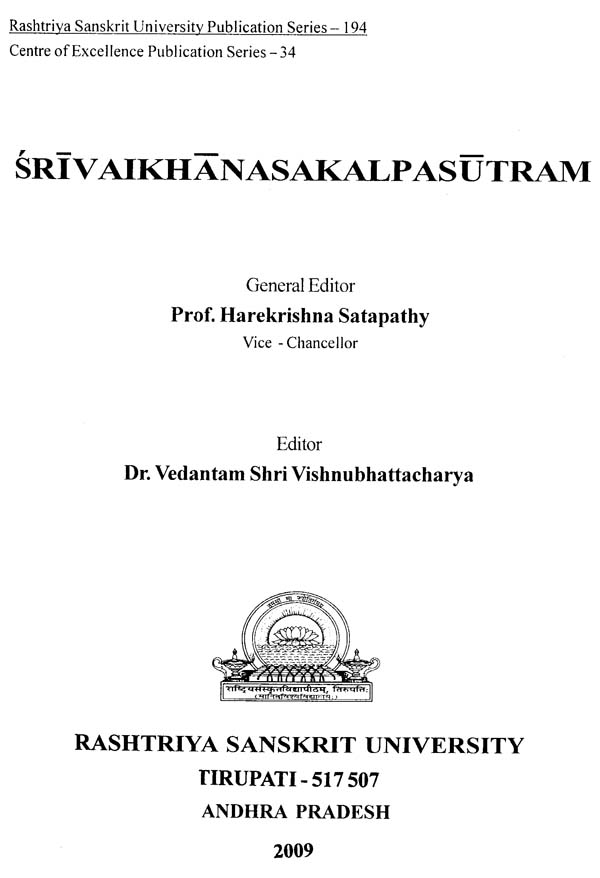 About the Book
Sri Vaikhanasa Kalpa Sutram
"Sri Vaikhanasakalpasutram" composed by sage Sri Vikhanasa, is in four parts - Sroutha, Smartha, Dharma and Pravara and it has 32 chapters (Prasnas) written in a simple but elegant style, pregnant with elaborate meaning and having scope for varied interpretations.
This Kalpasutra which advocates the practice of rites and rituals alongside mantra, has been acknowledged as the most ancient and the most significant of the divine sutras by sages like Manu, Apasthamba, Bhodayana and Haritha. It exemplies Ashtadasasamskaras, Varnashrama dharmas, Gothra pravaras and Pakayagna, Haviryagna and Somayagna methods.
This basic scripture of the Vaikhanasas deals with temple worship and worship at home, and also with the 18 samskaras (codes of conduct) to be followed by every human being in the course of his spiritual evolution in life. The followers of this Kalpasutra are mostly found in the states of Andhra Pradesh, Tamilnadu and Karnataka.
Vaikhanasa grihyasutra has seven chapters dealing with rites - Vivaha, Nisheka, Rithusamgamana, Garbhadhana, Pumsavana, Seemantha Vishnubali, Jatakarma and Annaprasana - the religious ceremonies that are a must for every human being.
The Kalpasutram is, in short, a compendium of mantras and methods of worship, based on our immortal Vedic texts.
About the Author
Born at Appikatla village in Guntur district of Andhra Pradesh in 1966, Dr. Vedantham Sri Vishnu Bhattacharyulu is a renowned scholar, holding qualifications like Bhasha Praveena, M.A. in Sanskrit Sahityam and Vyakarna, M.Phil in Agamas and Ph.D in Vaikhanasa Agama.
He started his teaching career as lecturer in the department of Temple-culture in Rashtriya Sanskrit Vidyapeeth, Tirupati in 1997. Subsequently he was promoted Reader in 2006. He is at present (on lien) Professor, Head and Dean of Vaikhanasa Agama in S.V. Vedic University.
Dr. Sri Vishnu Bhattacharya has to his credit sixteen articles published in reputed journals and more than ten books. Under his active guidance, four students got their Ph.D degree and three, M.Phil degree. He is at present, guiding four Ph.D students.
He has been taking a leading part in several national and international seminars and Vidwatgosthis and delivering keynote addresses. He has been the chief architect of the orientation courses conducted periodically for Archakas all over the country at SVWETHA, Tirupati. His scholarly commentaries on several religious and temple activities and his lectures on spiritual matters through electronic media are worthy of note.
He won rewards and titles from several religious and spiritual organizations. He was honoured with Ugadi Puraskar in 2006 by the A.P. Government. He has been Agama adviser to T.T. Devasthanams for a long time now. Also he is a member of the core committee of the S.V. Bhakthi Channel. He is a living legend in Vaikahanasa Agama.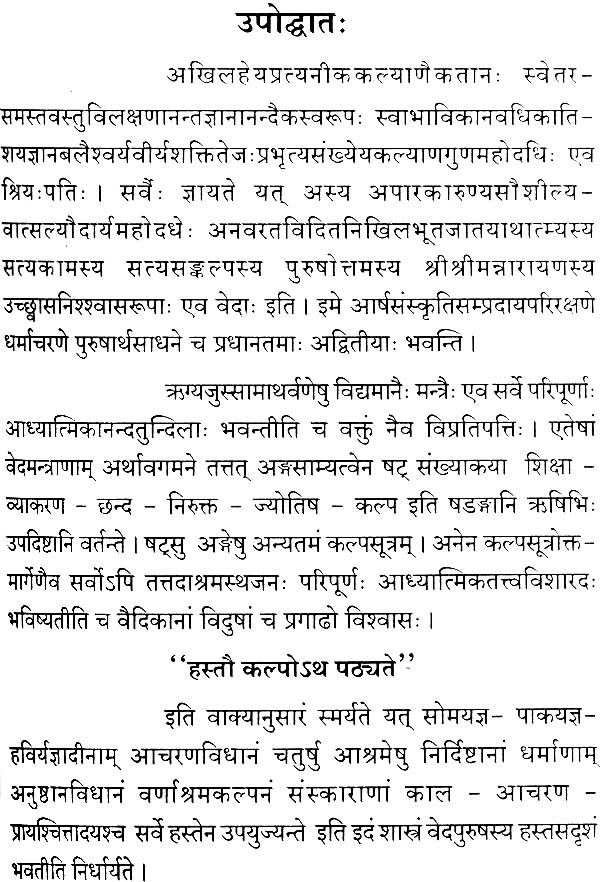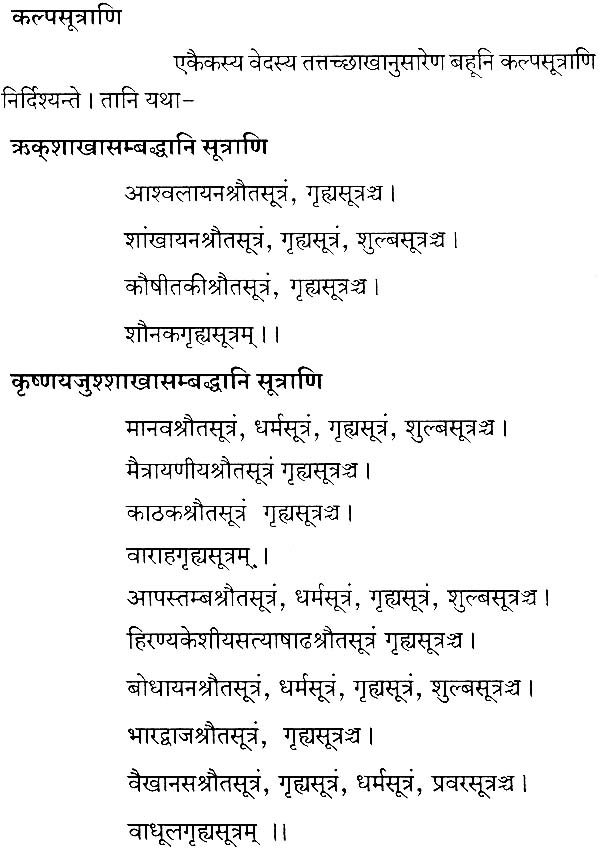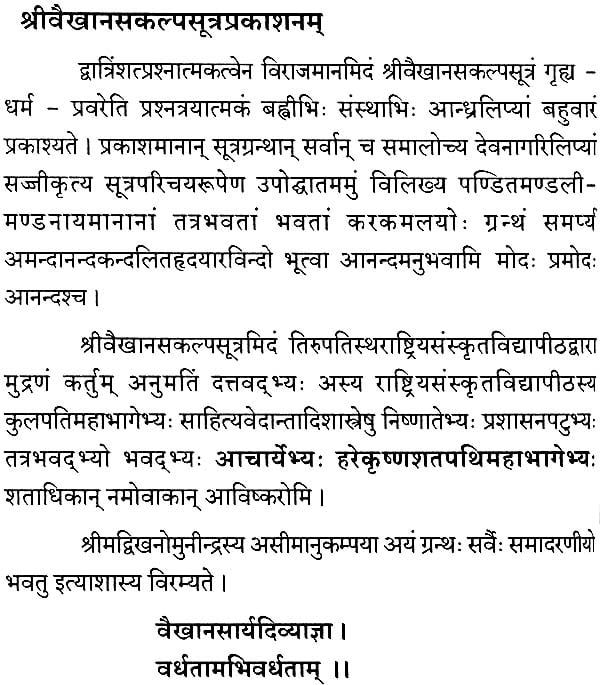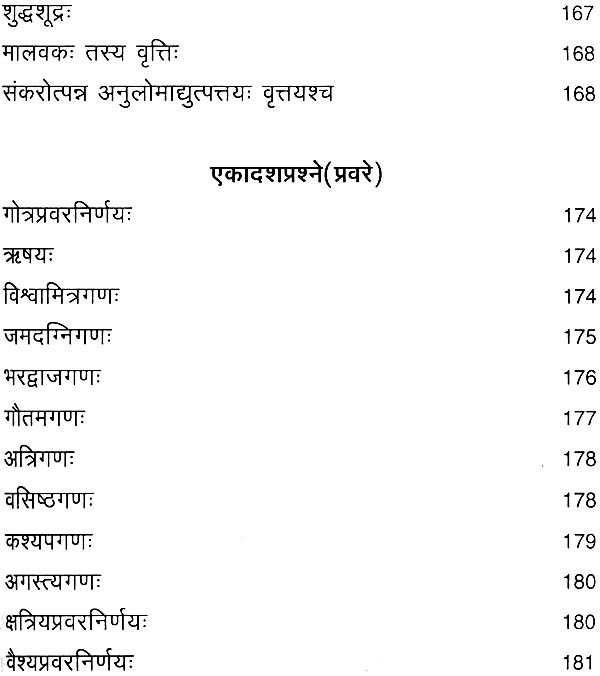 Sample Pages